Here is your Free Weekly Horoscope from 21st November To 27th November 2022.
Aries Weekly Horoscope:
You are all focused on luxury accommodations this week. You might discover that you're willing to upgrade at any price when booking travel. If you're feeling brave, you could request to be upgraded to business class. Aries, your past expertise in traveling and flexibility may grant you additional benefits while you travel.
Love And Relationship Horoscope
This is a fantastic opportunity to reevaluate your dedication to your relationship and maybe even think about changing the label to "life partner." Consider taking a lengthy getaway with your significant other if you're not quite ready to go down that aisle. Most likely, the person you're dating is open to going wherever you suggest, and making plans together can be exciting and seductive. Imagine traveling abroad to far-off places.
Career And Money Horoscope
Aries, keep your attention on moving forward this workweek! You adjust your inner tone toward absolution, which empowers your financially aspirational nature. However, your plenty may go either way, so it's critical to concentrate on what you have rather than what you might lack. The key is gratitude! You might be prepared to advance in your career at this point. Consider all of your options and discuss them with a professional trailblazer friend.
Also Read: How To Attract Her For Marriage, According to Her Zodiac sign
Taurus Weekly Horoscope:
Taurus, your toughest challenge this week is you. Your partner and you are in such close agreement that it seems as though you are of one mind. Taurus, today is a fantastic day for the two of you to collaborate on a significant project and consider what you want to achieve in the coming months. This week would be ideal if you were looking for love to find a fantastic match.
Love And Relationship Horoscope
You could use a little bit of confusion this week. There may be astrological influences that highlight issues relating to the value or lack thereof in your relationship. On the one hand, it's possible that you're eager to strengthen your bond with your partner, but the way you want to accomplish it can conflict with their views on personal autonomy. Give this feeling an opportunity to settle before letting your concerns dictate new terms for your relationship.
Career And Money Horoscope
Concentrate on providing a select few people in your professional network with the appropriate opportunity. Some planets will direct you to the ideal partners or goals for a complete commitment. However, you must use extreme caution during this process if you want your arrangements to be plentiful. You might also sense that it's time to think again before acting. To ensure that you are securing the specifics while keeping your eye on the prize, discuss the financial or professional investment that your commitments may need.
Also Read: Hidden Traits Of Each Zodiac Sign
Gemini Weekly Horoscope:
Gemini, you have excellent timing and luck in your professional life. Prepare for a strong week at your current employment this week by posting your resume online and contacting coworkers and managers. For your career, think about making a vision board so that the universe understands what chances to send your way.
Love And Relationship Horoscope
For you, new beginnings start this week. Your inner strength will increase as this week progresses, and you might feel inspired to make some audacious assertions. If it feels right, make sure to involve your spouse in your strategy. If, however, your union has reached its expiration date, cherish the memory and pursue personal growth elsewhere. And, if you're merely reevaluating a few of your relationship's commitment-related goals, think about what you can learn or who you can learn it from to help make these changes more easily. It might sound absurd right now, but if done consistently, it will produce effects.
Career And Money Horoscope
Develop your professional connections this week, Gemini. As you go along your job path, hopefully, you will ultimately see the results of your labor. Your work habits, rituals, and schedule are intuitively influenced by certain planets for a reason. Anything you do today could have a big impact on your future career.
Also Read: How To Attract Him For Marriage, According to His Zodiac sign?
Cancer Weekly Horoscope:
This week is a great time to indulge in your passions and make the most of your inner life. Give yourself a week of a true vacation. Set aside as many tasks as you can, and keep in mind the good things in life. It's more crucial than ever that you take the day off if you can't recall what it is that you do enjoy.
Love And Relationship Horoscope
Crabs who are single can discover that the person they have been seeing for a while is ready to take things formal. Make sure it's what you're looking for before accepting the ring or a new house. Having unclear partnerships in the middle of the week makes it simple to become demoralized, so be unambiguous. Sit them down and have the conversation if you feel more invested than your partner is or if you're ready to take risks that they seem to be avoiding. You have a chance to change your mindset from one of scarcity and fear to one of healing and transformation by the end of the week. Be courageous in how you approach this new stage of healing.
Career And Money Horoscope
Work could go in fascinating new directions, Cancer! Develop your side projects, creative concepts, and modes of expression at work. Talk frankly about what you want to achieve since your commitments are worth discussing. Set your intentions if you wish to attract improved routines, habits, or schedules to support your professional progress. You might witness some interesting chances materialize right away that could advance your career!
Also Read: Zodiac Signs Ranked From Angels To Devils
Leo Weekly Horoscope:
Leo, a family member will give you loyal support this week. You might have asked for someone to listen, financial guidance, or assistance moving a sofa; instead, a helpful relative steps forward. This serves as a good reminder to Leo that your family is a team and that working together is wonderful.
Love And Relationship Horoscope
It's a fantastic week to deepen your relationship with your existing partner or, if you're single, to go out and meet new people because it feels like luck and potential are really on your side. Hit up your crush if you have one. Setting new expectations for the type of partner you want and the type of partner you want to be is a fantastic idea if you recently ended a relationship and are starting to consider dating again.
Career And Money Horoscope
Leo, concentrate on finding fulfillment in your profession! To secure stability in your home life, however, you must first firmly establish your assets and financial obligations. Following that, you can concentrate on chasing more intriguing opportunities and adopting novel concepts at work. Your mind may be overflowing with fresh perspectives and ideas for developing your passion projects. However, be cautious to look before you leap!
Virgo Weekly Horoscope:
This week, Virgo, you are incredibly persuasive. This week is a wonderful time to consider what you want to sell, who you want to persuade, or how you want to present your ideas. If you have an extra car, boat, leather jacket, or anything else laying around the house, you might think about creating a sales copy to sell it. Your remarks are priceless.
Love And Relationship Horoscope
Some planetary impact will assist you at the beginning of the week in focusing your attention on connecting with the important ties in your life. In casual discussion, anything that was said, read, or thought about may come up and bless you or your partner. Most likely, your short-term plans involve long-term commitments. You may be confident that this will support anything you ultimately want your partnership to be. By the end of the week, the specifics of how to carry out these plans with your partner would be foremost in your mind.
Career And Money Horoscope
In order to make sure that your obligations are as clearly defined as possible, it is important to voice some of your worries or address your demands. You might also want to hold off on speaking until the appropriate time. You could get a better work-life balance by doing this. And, you may improve all facets of your life by speaking up, establishing expectations, and establishing boundaries.
Also Read: 5 Most Loyal Zodiac Signs
Libra Weekly Horoscope:
Libra, your drive and skills will be strong this week, which could result in a nice increase in your income. Your urge for more is also high at the same moment, so more money may leave your accounts than usual. The line between wants and necessities could sometimes become hazy.
Love And Relationship Horoscope
Your partnership may be experiencing a pressure point that explodes this week. If you share a home with your partner, you could feel cramped or that your devotion to the relationship has changed significantly. a few of you. Changes at work are the cause of this, but other Libras would need to think about moving into a bigger house. In any case, you'll need to be open with your partner about your sentiments and provide room for you to come up with a solution that will work for both of you.
Career And Money Horoscope
This entire work week, Libra, remember to think before you speak! Due to the planetary impact on your sign, you can anticipate a generally peaceful work environment. As your professional value changes and your relationship with how your workplace treats you in every way deepens, you can experience a notable increase in flexibility.
Also Read: What Kind Of Friend Are You According To Your Zodiac Sign?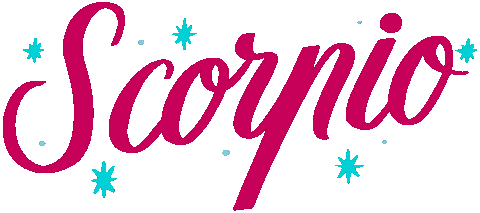 Scorpio Weekly Horoscope:
Others see you as far more confident and able to take on challenges. This means you could receive many compliments as well as additional responsibilities. But you can pick and choose what you want to do. Scorpio, this is a good week to look for a new job, discuss business opportunities with a friend or negotiate chores with your partner. The energy is stacked in your favor.
Love And Relationship Horoscope
Send forth a loving wish this week! You may experience sheer magic this week, and you might even receive a present from a lover. With your partner, discuss your aspirations for your hobbies, kids, and adventures and gauge their receptivity to putting these ideas into action. You'll realise that you're contemplating your dream partner more than ever. Exactly who and what are you looking for? This is the time to bring about a change in your current romantic situation. Fun it out! This week, get out and revive the sensation. If you're fired up by the hopes and possibilities around your sacred marriage, it can inspire a revival in you.
Career And Money Horoscope
You're about to receive abundance, Scorpio! You should concentrate on the things that give you confidence and joy. Developing a strong self-expression style might change the way you present yourself in the workplace. However, you must have faith in the empowerment that comes from being able to express yourself. Some planetary influence may cause you to feel more assured. You might observe how well-liked your commitments, negotiating, and communication abilities are at work. This planetary influence may nudge you to consider your possibilities for increasing your wage in your current position or looking for something new if you want to feel more financially secure.
Also Read: What Is Your Dark Side, According To Your Zodiac Sign?
Sagittarius Weekly Horoscope:
It will be difficult for you to begin a project this week, Sagittarius, unless you complete some of the ones you started last. Many individuals will lure you with chances at the same moment, but those opportunities aren't quite ready yet. But as the week goes on, your charisma will grow considerably. Whether you're dressed nicely or sporting a baggy hoodie and worn-out baseball cap, people will be drawn to you. You might receive comments and even invites if you grin. Sagittarius, this is a great week to post your profile and start texting possible love matches if you're looking for love.
Love And Relationship Horoscope
It's time for you and your companion to resume your explorations. You might decide to go on a date or make new resolutions to strengthen your relationship this week. There will be some conflict with your relationships and mental health, though, around the middle of the week. It could be time to establish some new limits or look into more effective communication strategies with your partner that take into account any trauma you may have suffered in the past. In collaborations, we frequently have to identify areas where we still need to improve. Fortunately for you, being such a generous sign, you can be confident that your partner wants to help you in ways that will increase your sense of security. By the conclusion of the week, you'll be discussing fresh approaches to future empowerment for one another.
Career And Money Horoscope
This week, you might discover that you are growing into yourself. Speaking about your accomplishments and goals can help to further highlight the attractiveness of your professional persona. People can't help but notice how self-assured you are. The best time for you to become a serious contender in your field is during your season! Because of how confident you are in both your abilities and presence, colleagues (or clients) may gravitate toward you. The time is ripe if you want to grow professionally on a constant basis.
Also Read: 7 Zodiac Signs Who Get Uncomfortable With Their Emotions
Capricorn Weekly Horoscope:
Capricorn, you may have more pals than usual this week. When you show up for an event, you can be welcomed right away as one of the group. You have more best buddies than you could have ever imagined all of a sudden. Of course, you might need to conduct a lot of due diligence on these helpful individuals. Capricorn, by making new friends and extending your network, you're on the correct route.
Love And Relationship Horoscope
You're in luck this week, Capricorn. You might be receiving a present from someone. This might even seem like something your spouse and you have been talking about for a while now makes sense in a satisfying way. Anyone up for a surprise birthday trip? This also specifies a moment when you and your partner can discuss your expectations for the length of your relationship in detail. If you feel like your ability to relate to your partner is being hampered by financial difficulties in the middle of the week, you may need to talk to your partner about some of your worries about value and money. You'd be astonished at what you can agree to by the end of the week to make your relationship stronger. You'd be astonished at what you can agree to by the end of the week to make your relationship stronger.
Career And Money Horoscope
Capricorn, concentrate on altering your inner tune. Who inspires confidence in you? t might be time to reevaluate your community and professional network. Investigate each link to determine whether your coworkers are actually supportive of you. If not, gradually end your unhelpful interactions. However, you might need to be aware of how you unconsciously see and consider your job life. You might be encouraged to confidently perceive the long-term trend of your professional chances rather than taking a haughty or too zealous approach.
Also Read: Ranking The Zodiac Signs From Least To Most Likely To Break Your Heart
Aquarius Weekly Horoscope:
This is excellent week for asking for a raise, looking for a new job or negotiating an offer you've received from another company. And this also a great week for you to gain more money for your efforts. If you own a business, consider raising your prices. Aquarius, you could offer people a finder's fee or an affiliate percentage for promoting you. More money could soon be in your hands.
Love And Relationship Horoscope
This is the ideal week to sit down and make a master plan for your relationship that includes your partner and takes into account the objectives you both have for it. Don't set limits for either yourself or your lover. Everything is possible here, and the more you speak things into existence and believe them to exist, the more you'll feel like you and those things are on the same path. Make sure to thoroughly hear your partner out, whether the decision is to start planning a lengthy journey to a distant location with them or to adopt a more formal partnership status. There may be concerns about the stability of your partnership.Be honest about your worries about the future, and let your partner assist you in overcoming any uncertainties that might be affecting your relationship.
Career And Money Horoscope
Aquarius, broaden your professional network this week! It's crucial to feel safe both financially and professionally. Your accomplishments and prestige may make you feel powerful, which could alter your stability. If you have a legacy to support your requests, it might be time to make a bigger request! In addition to your pay, you might notice a change in the larger professional community.
Also Read: 7 Zodiac Signs Most Likely To Get Famous
Pisces Weekly Horoscope:
This week, Pisces, you are discovering knowledge like a sponge. Perhaps you've discovered a topic that piques your curiosity to the point where you want to throw open your mind and let the information flood in. You might be a learner in an accelerated study programme, Pisces. Or perhaps you've made the decision to start a herbal diet to sharpen your mind. This week, Pisces, your brain is growing.
Love And Relationship Horoscope
This week, you might experience some confusion in your relationship, which will cause you to talk about your worst concerns. You can learn a lot about the support you're likely to get in the future by seeing how your partner reacts to your trigger and your tale. It can be difficult but transformative to bring up the past. Positive or negative experiences can leave a lasting impression and frequently manifest themselves in undesired ways. For some of you, this may indicate the necessity to quit a relationship or make a complete recall of the relationship you have established up to this point. Your responsibility to meet your requirements and choose partners who are prepared to put in the effort to help you feel comfortable grows as you gain greater clarity about them. The wonderful thing is that nothing lasts forever. You are free to make decisions that might not be best for other people.
Career And Money Horoscope
This week, be prepared to feel powerful and in charge. You are being recognised by others for your outstanding writing, networking, and affiliations abilities. Enjoy your time in the professional spotlight as a result of your accomplishments and contributions to your career path. You can set your intentions if you wish to advance in your job, such as by obtaining a particular position or making an exceptional accomplishment.
Also Read: The Perfect Study Tips For Each Zodiac Sign