Here is your Free Weekly Horoscope from 24th October To 30th October 2022.
Aries Weekly Horoscope:
Aries, you'll have a good week because the planets will be in your favor throughout it. The moment is now for you to start new businesses or carry out existing ones. You can now begin the activity you've been wanting to do for a while. You'll be able to interact socially with folks who have similar interests to your own. Some of these could support your goals for your life or career. Your week will climax on Friday, so make the most of it.
Love And Relationship Horoscope
Your positive attitude will play a significant role in your love life and will enable you to enjoy time with loved ones, even if they are not members of your family or your spouse. You will undoubtedly experience the planets' favor in your life. Now that everything is going so well, make sure to strengthen your bond with your partner.
Career And Money Horoscope:
This week at work, you'll have a lot of conversations and interactions that will affect how your career develops. The favorable impact of the planets will help you make crucial decisions that will affect the development of your work. Be cautious because certain misunderstandings could lead to conflict. If you take the appropriate actions and are efficient, your revenue might improve.
Also Read: 10 Traits Of Aries (Aries Traits)
Taurus Weekly Horoscope:
Taurus, Your sign will experience a very favorable week this week, giving you the chance to effectively complete a number of personal duties as well as advance your professional ambitions. The connections you make this week will be crucial because they'll help you find answers to problems that have been bothering you lately. The weekend will be perfect for relaxing and rejuvenating, away from the stress and pressure of daily life. Give your loved ones some of your time.
Love And Relationship Horoscope
You will enjoy spending time with your lover in a calm and romantic environment. Try to manage your daily stress without allowing it to ruin the pleasant environment. The stars point to a passionate night on Wednesday. If you're single, this week will provide you with the opportunity to socialize and flirt with intriguing individuals.
Career And Money Horoscope
You need to use extreme caution since your positive attitude could lead you astray. You must take certain significant issues seriously and realistically. Create a schedule that will enable you to achieve your goals. If you don't overspend, your finances will start to improve and you'll find the equilibrium you've been waiting for.
Also Read: 10 Traits Of Taurus (Taurus Traits)
Gemini Weekly Horoscope:
If you stay away from its pitfalls, Gemini, this week will be beneficial for you. Your goals will be more easily attained, and you'll lay good groundwork for the future thanks to the favorable effect. The moment has come to start planning and possibly even implementing some significant projects you have in mind. Your efforts will be rewarded if you take the proper actions without rushing. Your personal life is in a good place right now, and spending the weekend with your loved ones will provide you with small moments of happiness. Additionally, you'll be able to reduce some of your internal conflict and insecurity. Some occurrences will assist you in doing this by revealing that there is another, happier, and more upbeat perspective.
Love And Relationship Horoscope
Your lover notices your upbeat attitude in your romantic relationship. Do not squander this pleasant feeling by engaging in serious conversation. Take advantage of this week to unwind and enjoy your partner's company; nothing will be able to ruin the lovely ambiance. Since your emotional stability is the most crucial factor, approach your personal life with the same positivity if you are single.
Career And Money Horoscope
Your ideas for the future of your career will start to materialize, which will give you a sense of fulfillment, self-assurance, and perseverance. You'll be able to fulfill your commitments and build relationships with your coworkers if you work as a team. You must use caution when managing your finances, especially when dealing with the public sector.
Also Read: 10 Traits Of Gemini (Gemini Traits)
Cancer Weekly Horoscope:
Cancer, the planetary picture shifts and forges favorable conditions for action. You will have the chance to address all the urgent problems that require rapid solutions this week. Despite the challenges, you will be able to go through them and handle problems involving your job and family. You will also be able to interact with your inner self during this period and learn details that will aid in the creation of new plans. Around the end of the week, any outstanding issues will find a settlement, giving you incredible energy and persuasiveness.
Love And Relationship Horoscope
You'll have a great week in your romantic life this week as your bond with your lover grows and you manage to unlock new channels of communication with them. Do not be afraid to share your innermost feelings with them, since doing so may help to clear up many issues that have been shadowing your relationship. Friday will be the perfect day to spend a lovely evening filled with romance and emotion while maximizing your extremely positive attitude.
Career And Money Horoscope
You don't need to worry about anything at work because the planetary environment fosters the best conditions for you to showcase your skills. Your performance will be remarkable if you have a plan and practice discipline. You will be able to celebrate your accomplishment and experience intense satisfaction over the weekend. You can make significant financial strides to boost your income as long as you proceed slowly and cautiously.
Also Read: 10 Traits Of Cancer (Cancer Traits)
Leo Weekly Horoscope:
Leo, you will have a successful week in both your personal and professional life. As you keep putting your thoughts into action, every day will be another small win for you. Now, even the seemingly impossible projects will materialize, largely because of your enthusiasm and confidence. Nothing is impossible if you set the appropriate goals. You will have a great time, and the weekend will be fascinating. Hold fast to your principles and convictions; only they can help you achieve your goals.
Love And Relationship Horoscope
Your romantic life fits well with the overall happy, fortunate mindset. This optimistic outlook provides you and your partner with amazing moments of joy and blankets your relationship like a warm blanket. You'll quickly realize that happiness is found in the little things. As you completely experience your partner's touch and hug while in a happy mood, they will feel different. When you're single, be prepared for new experiences.
Career And Money Horoscope
The moment is now to lay the groundwork for new partnerships or starts as things are going to get better at work. You will eventually create the circumstances required for your aspirations to come true. Your financial situation is becoming better, but you still need to maintain a certain level of balance.
Also Read: 10 Traits Of Leo (Leo Traits)
Virgo Weekly Horoscope:
This will be your week, Virgo. We are entering a new, much more imaginative period. You may now design your own set and include anything that gives you pleasure and happiness. You will be able to realize all of your goals by laying a solid foundation. As your social skills develop, your career can now make significant strides. To succeed, utilize the resources that your contacts have to offer. Your all-around attractiveness will be enhanced by your radiance and charm, providing you an advantage over your rivals. Move covertly to avoid arousing the envious rage of those who don't hold high regard for you.
Love And Relationship Horoscope
Your spouse will forgive you anything because they can't help but be drawn to you. Don't be frightened to tell them you love them; it will end their final vestiges of resistance. All you need to do is savor each other and let your feelings run free. The planetary scene promises significant changes even if you are single.
Career And Money Horoscope
New career opportunities open, and fresh chances are set to present themselves. Therefore, keep an eye on events and pay attention to what's going on around you. Keep an eye out so you can take action when it is appropriate. You will receive some crucial advice from some seasoned partners, so pay attention to it. Your financial commitments are progressing toward fulfillment. You can exhale deeply and come up with fresh ideas.
Also Read: 10 Traits Of Virgo (Virgo Traits)
Libra Weekly Horoscope:
You have been working very hard, being patient, and having faith in your objectives, dear Libra. Now that you are beginning to see some success, you will be inspired to keep trying. You will need to find the time to refuel your strength during the week, though. Make sure to engage in activities that both energize and relax you. Invite family and friends over, and let their pleasant company take the edge off. You can have a lot of fun on Friday, so make a wonderful plan.
Love And Relationship Horoscope
There is a lot of room for development in your romantic relationship. Your own actions and behavior hold the key. Avoid isolating yourself from your lover by being self-absorbed. If you approach them honestly and with love, they will be more understanding than you anticipate. Talk to them and encourage them to view the world from your perspective. Break your own barriers if you're single and be open to new opportunities.
Career And Money Horoscope
If you choose to go more methodically and decisively this week, you can accomplish a lot. You'll be able to tackle problems that previously appeared insurmountable thanks to your innovative thinking. Free yourself, and show off your abilities. Your financial issues are clear, yet there is still hope for a solution. Start saving money, and you'll see a significant improvement.
Also Read: 10 Traits Of Libra (Libra Traits)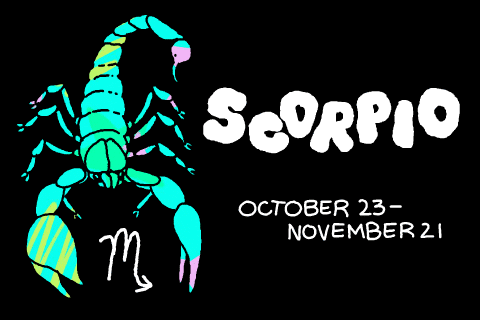 Scorpio Weekly Horoscope:
Scorpio, you should have a really good week, especially around the weekend. This week is the best time to resolve any problems that are bothering you. You can make some relaxing decisions if you look inside of yourself and try to figure out what you desire. As long as you don't rush into things, you will be required to make some significant decisions that will benefit your career greatly. You can put your trust in your own folks to provide you with the necessary energy.
Love And Relationship Horoscope
The person who is most impacted by your issues is your partner. They are the ones who support and soothe you while they listen to your difficulties. Show them your affection and gratitude this week. Make decisions that will astound them and thank them for their trust in you. Nothing would be the same without them.
Career And Money Horoscope
You must improve your organizational skills and create a thorough, strategic plan. Don't spend any time because you have a lot of demands on your time. You will attain your targeted outcomes if you adhere to your plan like a devoted soldier. If you don't want to upset your carefully built equilibrium, only take on financial risk that you can handle.
Also Read: 10 Traits Of Scorpio (Scorpio Traits)
Sagittarius Weekly Horoscope:
This week will be generally good for you, Sagittarius. Instead of strictly applying logic, believe in your intuition and the information that comes from within you. Pay close attention to your dreams since they contain realities that are trying to come to the fore. You must pay attention to your inner voice since it has a lot to say to you about how to deal with your problems.
Love And Relationship Horoscope
You can have a great week if you meet two requirements: you must be amicable with your partner, make concessions when required, and you must keep any social or professional issues separate from your relationship. Speak to your partner in a kind and understanding manner, clearly and directly.
Career And Money Horoscope
This week is ideal for finalizing business agreements and putting long-promised ideas into action. You will be especially capable of making the required decisions and thinking clearly on Friday. Since your financial situation is not ideal, exercise extreme caution. Reduce any unnecessary spending and look for new sources of income.
Capricorn Weekly Horoscope:
Capricorn, your sign and your affairs will have a very promising, favorable, and beneficial week. The time is right to begin a new partnership or relationship that will endure in the long run. Additionally, if a situation has been static for a while and is irking you, you can push it further. Spend the weekend with your loved ones, taking advantage of the chance to laugh heartily, enjoy yourself, and feel the excitement.
Love And Relationship Horoscope
Keep your distance from your partner and avoid exploding at them. Your partner shouldn't be used as a scapegoat because of the pressure you have been under thus far. Try to relax and get rid of your stress by having a romantic evening. This will help you. Even if you are single, Friday appears like the perfect day for pleasant surprises, enjoyment, and everything else your heart craves.
Career And Money Horoscope
This week at work, you have the opportunity to change anything impeding your advancement. Even your coworkers will help you in this endeavor. The pressure-causing difficulties from the past will now be resolved as favorably as possible, especially near the end of the workweek when the planets support such changes. Your financial situation will improve if you decide to make the necessary adjustments.
Also Read: 10 Traits Of Capricorn (Capricorn Traits)
Aquarius Weekly Horoscope:
You are going through a time of internal turmoil, Aquarius, and you keep fighting with yourself and the circumstances that shape your existence. There are times when you start to lose faith in circumstances and feel incredibly let down. Don't be desperate; instead, project some self-assurance. regain your composure. Dig deep within yourself to find your best qualities. Then, bring them to the surface and make use of them in your endeavor to realize your dreams. It would be wise to make some significant moves this week.
Love And Relationship Horoscope
These upcoming days will be rather tumultuous in your romantic life. The course of events will depend on how you handle them. You must be ready to experience the consequences as well if you wish to be furious and aggressive against your partner. Instead, go the route of love and peace. A romantic evening, an embrace or a caress will calm you down and lower your stress. This will make life so much better.
Career And Money Horoscope
There will be good days at work, largely because of your tenacity and drive. Your resources will assist you in resolving old problems that are still bothering you. Wait until you have resolved your current obligations before taking on new ones. You will have options to boost your revenue in your finances. Make the most profitable decisions after carefully evaluating the information.
Also Read: 10 Traits Of Aquarius (Aquarius Traits)
Pisces Weekly Horoscope:
You have a wonderful week and an even greater weekend ahead of you, Pisces. You will learn the secret of happiness these days. You'll be able to work efficiently to carry out your ideas, which will make you extremely happy and boost your confidence. Even though the path to achievement may be difficult and uncomfortable, you are still capable of walking it. Everything will be made easier by patience and planetary favor. The weekend will be the high point of the week since you'll be in a good mood and hungry for fun, relaxation, and nice company. Don't pass up the chance to have a wonderful time.
Love And Relationship Horoscope
Whether you are in a relationship or not, you will see a substantial improvement in your love life in the near future. You'll be able to resolve issues that have become a burden for you, and you'll be treated with empathy that will fill your heart with peace. Even if you are single, make sure to have fun this weekend because the stars are in your favor and will make things ideal.
Career And Money Horoscope
At work, there is nothing to be concerned about. Despite the burden you'll have to deal with this week, you'll feel as though luck is on your side and you can do anything you set your mind to. Concentrate on a few partnerships that require a little extra attention. There is a lot of room for improvement in your financial situation, so take action without delay.
Also Read: 10 Traits Of Pisces (Pisces Traits)