Know your Free Weekly Horoscope from 14th May To 21st May 2023.
Aries Weekly Horoscope:
In order to succeed in life, you must be self-assured and shrewd in your work. With a positive attitude, overcome difficulties and push yourself to make audacious moves to reach your full potential. The Aries spirit will point you in the right route if you rely on your intuition. To give you a significant increase in energy and mental clarity, pay attention to your health and overall fitness.
Love And Relationship Horoscope
This week, love is in the air, and Mars is enhancing the romance for Aries. Release your worries and allow yourself to fully embrace your partnership. Despite the roadblocks, keep your attention on connecting emotionally with your partner in order to advance together. This week, Aries can shine with some wonderful outdoor time.
Career And Money Horoscope
You can have a lot of energy from your own determination to stand out from the crowd. To get closer to your professional goals, set higher goals for yourself and push yourself to leave your comfort zone. Put the challenging moments behind you and reinvent yourself. When it counts, stand up and be heard to open the door to potential benefits. This week, a windfall may surprise you. However, think carefully before acting without first weighing the financial repercussions. Place more emphasis on investing the money than on unnecessary spending. If starting a side business has been in the plans, now might be the ideal time to do so.
Also Read: 10 Traits Of Aries (Aries Traits)
Taurus Weekly Horoscope:
Use your practical mindset and Taurus attitude to plan your course of action and take calculated risks. To be the star you are, be aware of challenges and try to overcome them with ease. Your life will experience pleasant vibrations in the areas of love, profession, money, and health, giving you greater power to succeed.
Love And Relationship Horoscope
This week, love is in the air for the Bull! Making significant decisions about your connections now is fortunate, and you should do your best to take care of them. When you're talking openly with your partner, keep your head and heart in the right place and make the most of the opportunity to improve your understanding and unity. To celebrate the wonderful qualities of your relationship and to discover the beauty in your unique link, make preparations for romantic gestures.
Career And Money Horoscope
It's time for the Bull to unleash their creative potential and capitalize on the new contacts you create. This week, maintain your optimism and increase your drive for success. For incredible outcomes, establish connections with the appropriate individuals that are passionate about your industry and your network. You should strive to balance your tasks and manage stress by working more efficiently and quickly. This week, you should pay particular attention to money. To aid you in making informed selections, consider numerous investment strategies. Always be on watch when it comes to money, and utilize your analytical talents to grasp numerous trends and insights. Pay attention to your spending, do your homework, and keep in mind that fortune favors the courageous.
Also Read: 10 Traits Of Taurus (Taurus Traits)
Gemini Weekly Horoscope:
These opportunities won't escape your grasp as long as you believe in your own inner strength. There may be little conflicts or difficulties on the emotional front but rely on your intelligence to get through them all. If you remain committed to your aspirations and objectives, your wealth sector can also expand. You should consider increasing your assets at this time. To be healthy and powerful, you'll need to take care of and relax. Don't be afraid to have a professional massage, and keep work and play in proportion to maintain balance.
Love And Relationship Horoscope
There may be surprises in the love department this week. Unexpected events or individuals will forge intriguing routes. Geminis who are single should anticipate receiving wonderful dates, but those who are already committed must keep in touch and be understanding in their relationships. Discuss any topic gently rather than ignoring it. By doing this, relationships will be strengthened and trust will be established.
Career And Money Horoscope
Greater milestones are within the reach of Geminis. This might be the outcome of their perseverance, tenacity, and commitment to their professional development. There can be travel chances that shouldn't be passed up. Having access to more recent information will widen your perspective and provide you with clarity on your next steps. Set priorities for your work and resist attempts by others to convince you otherwise. This week, you need to give priority to financial matters and find a workable solution to problems relating to money. Although short-term and unlikely, there are great odds of possible earning. If the situation calls for greater experience, seek professional assistance, and use the appropriate tactics to make sure your money only grows over time.
Also Read: 10 Traits Of Gemini (Gemini Traits)
Cancer Weekly Horoscope:
Heavenly signs and fantastic chances abound for Cancers this week! Find the courage to look ahead and remember that the future is entirely up to you! Utilize the energy the stars have bestowed upon you to bring about your destiny. We receive spiritual signals of harmony and direction as various planets pass across the sky, reminding us of the heavenly blessings all around us. All indications suggest that Cancers may have the opportunity to be courageous and proactive as they pursue their goals. Accept the boundless potential at your disposal and utilize the planets to accomplish your objectives!
Love And Relationship Horoscope
This week, Cancer is focused on love. Those who are willing to dive into love and adventure will experience a tremendous metamorphosis. It's time to be brave and commit to a relationship if you've been holding back. The universe is directing you to look within and establish a close connection with another soul by sending you resoundingly positive signals. Never let go of what you believe in your heart.
Career And Money Horoscope
As long as Cancers this week believe and have faith in their talents, dreams become reality. This is the perfect moment to concentrate on your objectives, develop your creativity, and advance in your work. In order to keep your inner flame burning, try to strike a balance between work and life. To draw attention to yourself, though, don't be afraid to stand out and be forceful. You shouldn't worry about not having enough money because this week, Cancers are likely to have favorable financial energies. Maintaining positivity and diligence will boost your chances of earning more money. So now is the time to pay off debt and start saving.
Also Read: 10 Traits Of Cancer (Cancer Traits)
Leo Weekly Horoscope:
There will be a lot of inspiration and passion this week! Be open to receiving divine possibilities, break free from self-imposed restrictions, and rekindle your passion to reach your full potential, Leo. Take care of yourself by communicating effectively and embracing the promise of possibilities. Connect with the natural world, your heart, and your optimism. Rise above any challenges you may encounter this week and accept changes as they come. Watch for additional good results as a result of the renewed motivation.
Love And Relationship Horoscope
You're receiving love and happiness from the Virgo New Moon, Leo! Open your heart and pay attention to what the universe is asking of you for a chance of serendipity. Use your calm, pleasant energy to welcome love while maintaining your moral integrity. You should trust your gut, let go of any lingering tension and uncertainties, and thank the person who has your heart.
Career And Money Horoscope
You have the chance to make some new resolutions for the coming week and rekindle your enthusiasm for achieving your professional objectives. Organize yourself and be certain about the paths you wish to take. To make your aspirations a reality, decide what steps you need to take and implement a strategic strategy. But keep in mind to remain adaptable, welcome criticism, and make required adjustments.
Also Read: 10 Traits Of Leo (Leo Traits)
Virgo Weekly Horoscope:
This week, Virgos are advised to embrace the winds of change. Even though the transition time can be trying, it's crucial to keep in mind that you have the resources to handle anything. Focus on developing daily routines and habits that will help you achieve the future you actually want right now. Staying in touch with your heart will help you stay grounded this week as both positive and negative energy will be whirling around you.
Love And Relationship Horoscope
The change in the stars ushers in a time when your heart is more open to chances for development in matters of the heart. If you're single, the universe has your back and might come up with some unexpected opportunities for romance and kinship. There may be a call for those who are already in partnerships to widen their hearts even more to the possibilities of a union of two. Above all, remember that transformation will require composure and courage, so bring those qualities to every talk.
Career And Money Horoscope
This week offers a significant possibility for advancement if you're looking to shift careers. Make contact with former colleagues, look for employment opportunities, and keep your attention on honing your skills. Above all, remember to maintain your confidence, as doing so will help you perform at your best. Now is the moment to make a calculated move to open up the possibility of an upward career move in your current position. This week presents numerous opportunities for financial success for you. Have faith that prosperity is already coming your way. This means, as usual, avoiding hasty financial judgments, making informed financial decisions, and surrounding yourself with reliable financial advisors.
Also Read: 10 Traits Of Virgo (Virgo Traits)
Libra Weekly Horoscope:
You Libras out there are going to have a wonderful week! This week emphasizes positivity towards oneself and others while also bringing out a sense of balance, focus, and determination. This week, as the zodiac cycle shifts into a new season, Libras are favored by the celestial alignment with a rekindled desire and zeal. The collective energies indicate that now is the perfect time for you to make those crucial choices, realize your aspirations, and seize these invaluable possibilities. Don't give up if things haven't gone your way in the past; this week, they're definitely going to go your way.
Love And Relationship Horoscope
There is a lot of romantic potential available to you if you are single. Just keep in mind that this week, quality over quantity is the key to success. Trust your gut and be open to meeting intriguing individuals if you want to establish lasting relationships. It's also a fantastic opportunity for long-term couples to reevaluate their marital objectives and get back in touch with one another so they can cherish the good times and learn from the bad.
Caree
r And Money Horoscope
There are many chances available to you, whether you work in an office or are out in the commercial world. Consider what it is that will make you feel content in the long run as you put 100% of your effort into making improvements. Keep your selections in mind, but don't be afraid to take chances either because taking chances this week also has a very high likelihood of paying off. Keep an eye out for potential investments, which may take some time but could serve as the cornerstones of a secure future. Using available resources wisely while making savings and spending decisions could result in significant earnings. At the same time, avoid making major, impulsive purchases.
Also Read: 10 Traits Of Libra (Libra Traits)
Scorpio Weekly Horoscope:
Prepare yourself, Scorpios, since this week is the time to bring transformation into your life by opening the doors. Your feeling of passion and determination will undoubtedly give you the resources you need. You may make those ideas become plans and your passions into reality by exercising little guts and paying attention to your instincts. By combining your individual abilities and allowing yourself to accept evolution in whatever shape it takes, you will discover the secret to success. Pay attention to your feelings and observe what develops.
Love And Relationship Horoscope
This week is the perfect time to strengthen your platonic and romantic relationships. Try your hardest to put extra effort into your relationships, and don't be afraid to express your feelings openly. Remember that sometimes you need to open out a little bit more than normal in order for things to become better and use your bravery to make a few meaningful changes in how you express yourself. Allow yourself to let go of expectations while simultaneously allowing yourself to go a little bit closer than you have in the past.
Career And Money Horoscope
Keep your tenacity close by this week when it comes to your career. Even if things don't seem promising, you shouldn't give up since you already know what you're capable of, and that confidence will overcome any doubts you may have. Make a conscious effort to set your sights on something else; it might be as simple as taking a gamble and forging a brand-new route for yourself. You will muster the courage to keep moving forward with faith and purpose in either case. For Scorpios, this week brings with it fresh financial chances. Being logical and reasonable are excellent traits, but you shouldn't pass up the chance to pursue your aspirations and turn your hopes into reality. You should pay attention to your intuition and be conscious of your wants and needs. If you take such chances and have faith in yourself, your financial luck as a Scorpio can change.
Also Read: 10 Traits Of Scorpio (Scorpio Traits)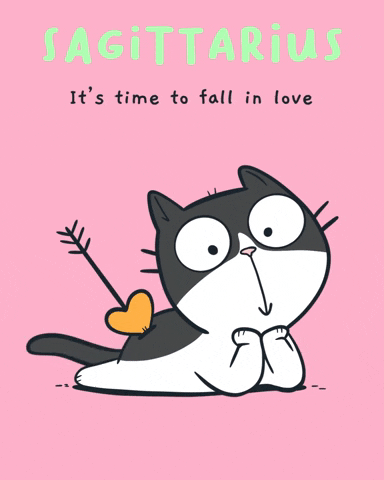 Sagittarius Weekly Horoscope:
There will be plenty of chances and chances to grow, discover, and succeed this week. Draw motivation from this great energy and push yourself to succeed! Opportunities abound for you to take fresh approaches and look for the outcomes you've been seeking. Reach out, grasp the opportunity, and make an incredible thing happen before this week's good fortune is gone! In every area of your life, this week holds tremendous promise; the opportunities are there, just waiting for you to grasp them.
Love And Relationship Horoscope
The world has fantastic surprises planned for single Sagittarians! Expect to meet new people, be surprised, and enjoy the excitement of a brand-new beginning. Relationship-related Sagittarians should expect an exciting week. Give your significant other a lot of thought and attention, and you'll both be sure to get it all back.
Career And Money Horoscope
You might discover that you are drawn to totally different types of jobs and occupations. If you experience dread, don't be alarmed; everything will help you grow and attain great personal success. The positive energy of this week, though, may open up some interesting possibilities if you are seeking a new career or expecting to get promoted. This week, you'll be commended for your ability to come up with creative ideas to attract money. Consider creative ways to earn money or receive compensation for your abilities while maintaining your morals and convictions. Applying for loans now is a great way to improve your credit scores as well.
Capricorn Weekly Horoscope:
A passage from the horoscope The new week has begun, and the sky is becoming better for Capricorns. As you finally experience some much-deserved good fortune, an opportunity for advancement lies ahead.For Capricorns, this week is looking up as they may anticipate a significant influx of luck and success. Use this time to accomplish your objectives and seize previously unattainable possibilities. Use your intellect and discernment, as well as your good fortune, to improve the areas where you have previously had difficulty. Move forth with confidence because you will enjoy huge benefits.
Love And Relationship Horoscope
This week, there are amorous sentiments that might make you feel peppy! Spend quality time with your lover while appreciating the possibility that this week will mark the beginning of something incredible. Be supportive of your loved one and take advantage of the opportunity to properly rekindle your relationship. Let the bonds between you develop strong.
Career And Money Horoscope
This week, new chances and partnerships are probably going to present themselves to you. Grab them by the horns and keep your thoughts as open as you can. Join forces with fresh initiatives and people who can point you in the correct path, and be open to learning from new resources. Being willing to learn new things and put your newfound knowledge to use is a terrific approach to advancing your profession.
Also Read: 10 Traits Of Capricorn (Capricorn Traits)
Aquarius Weekly Horoscope:
This week, Aquarius, the universe is urging you to venture outside of your comfort zone! This may be your chance to evolve, so pay attention to your intuition and have an open mind to possible new directions. There is much possibility for personal development and discovery in the upcoming week for Aquarians. Move away from the routine and pay attention to your intuition. Even though you may face challenging challenges, your analytical side will help you overcome them. Stay open-minded and don't let worry or tension stop you from learning new things because they can bring both happiness and uncertainty.
Love And Relationship Horoscope
Although things may get off to a difficult start this week, it's crucial to retain an open heart and mind. You have a good possibility of gaining insight into a situation and realizing what you genuinely want and need. Any display of love and affection can help you feel better, so be sure to return the favor. Maintaining honesty and gratitude for your partners is important if things feel too complicated.
Career And Money Horoscope
This week, Aquarius, your optimistic outlook may throw open numerous doors of opportunity. Take the opportunity to pursue the promotion, job change, or project you've been eyeing, and don't be afraid to let your abilities be known. Keep work and play in proportion so you can relish your achievements. For success and a good result, one must be committed and put forth effort. This week, there can be an intriguing and unexpected adjustment in your financial situation; try to be realistic and consider your options before acting. Avoid impulsive spending and make an effort to stick to your spending plan. Utilize all the resources you have at your disposal; a positive outlook will help you achieve your financial goals.
Also Read: 10 Traits Of Aquarius (Aquarius Traits)
Pisces Weekly Horoscope:
You are experiencing a lovely week, Pisces. This week is characterized by bravery, commitment, and vitality. Pay attention to your inner star and take the successful route it illuminates. With courage and faith, open your heart to life's opportunities. As a gentle breeze caresses your soul, let your senses open up to new perspectives and clarity. Live life to the fullest and see where it leads you. Allow the cosmic forces of luck to lead you down the path you have chosen, and have faith that all will work out in the end. Be receptive to achievement, innovation, and progress. Your future is bright and in your hands.
Love And Relationship Horoscope
The greatest potential in your soul is ignited during this week. Develop your connections and be willing to show love-based vulnerability. Engage in genuine communication and rich inner dialogue. Don't be afraid to verbalize your feelings because doing so will help your relationship with your loved one become even more intense and heartfelt. As a final thought, savor every second you have together because you will look back on these times as one of your finest love tales.
Career And Money Horoscope
As you rise up to bigger initiatives and objectives this week, get ready to take on the world. Push yourself and give it everything you've got by stepping outside of your comfort zone. Challenges are only chances that appear to be obstacles, therefore seize this chance to work hard and differentiate yourself from the pack. For the greatest success, balance strategy and courage while moving forward boldly. The moment has arrived for you to indulge, so take a break from your daily grind. Clear any debt and pay your dues first. After that, start your shopping and spending spree! Naturally, a healthy dose of moderation is required, so before making any significant purchases, take the time to carefully review each and every financial decision.
Also Read: 10 Traits Of Pisces (Pisces Traits)