Here is your Free Weekly Horoscope from 13th February To 19th February 2023.
Aries Weekly Horoscope:
This week, Aries folks may be successful in their careers. According to the Weekly Horoscope Forecast, significant individuals may recognize and commend your knowledge. Spending excessively may result in money issues. Planning ahead may be necessary for investments. Refusing to talk with your partner could lead to relationship problems. Couples may need to work together to maintain passion in their relationship.
Lo
ve And Relationship Horoscope
Your romantic life may be a bit unstable this week regardless of your great attempts. Your connection with your better half may suffer as a result of misunderstandings. The relationships might need to be strengthened by a concerted effort.
Career And Money Horoscope
Those looking to switch careers might find fulfillment in a different field of employment. You may be able to achieve financial security and happiness in the upcoming weeks. You will undoubtedly reach new heights in your new field of work in the not-too-away future. An economic crunch can affect Aries. Gains anticipated as a result of speculation could not occur. In addition, borrowed money could become stuck. Yet, a family business has the potential to bring in money.
Also Read: Famous People Born In April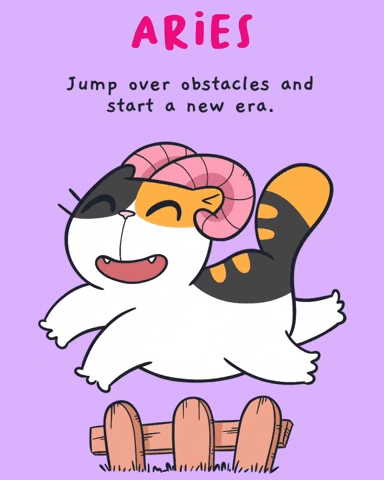 Taurus Weekly Horoscope:
Taureans might be in for a busy week. According to Weekly Astrological Predictions, you could require some motivation to assist you to advance your career. There might be a few uncomfortable circumstances. You might still find enjoyment in your current living arrangement. You'll be able to realize your dreams with their assistance. Rekindling romances can help them regain their original flame. An evening in the town might be the answer. You can be in an insecure financial situation. Financial difficulty could be the outcome of poor money management. On the other hand, taking a vacation with dear ones can be a nice change from the routine and aid in relaxation after a trying time. Property disputes can be settled more quickly with the help of wise counsel and guidance.
Lo
ve And Relationship Horoscope
You must settle old disputes with your loving relationship in order to avoid tension in the present. You can advance your relationship by being aware of how your mate feels and valuing your bond.
Career And Money Horoscope
Taurus residents must focus on the task at hand at the workplace to avoid getting into trouble. The business will advance thanks to your suggestions. It's possible that you won't receive credit for them. This week, avoid placing any significant financial wagers. Investing should be done slowly and steadily instead of quickly to maximize returns. You could find it challenging to set aside enough cash for a new business endeavor.
Also Read: Famous People Born In May
Gemini Weekly Horoscope:
In their careers, Geminis might anticipate success and shine. According to Weekly Horoscope Forecasts, changing jobs may lead to both a greater position and a bigger compensation. The financial situation can also get better. You'll be able to save and invest more money if you have various income streams. However, your chances of finding love could be low. If disagreements and misunderstandings aren't cleared up, the relationship can come to a standstill. Your financial status ought to be unaffected. Your negotiation abilities will be the subject of this week's training. Maintain your winning attitude. On the plus side, your holiday plans are likely to be confirmed and realized. Gains from real estate deals may initially be slow in coming but consistent. Over time, profits will rise.
Lo

ve And Relationship Horoscope:

The obligations of the workplace may have to take precedence over Gemini locals' romantic lives. Your significant other can become irritated by this. Taking your satisfying relationship for granted could have long-term effects.
Career And Money Horoscope
In terms of their careers, Gemini natives should have a nice week this week. You'll likely complete the assignment early and receive an excellent mark. This may be viewed by certain employers as a superb effort on your behalf. You will receive payment for your labor if you put in the effort. It appears that Geminis can anticipate a consistent source of money. You risk spending more than you make. However, if you keep an eye on your expenditures and receive some extra money from unanticipated sources, you ought to be able to maintain your budget.
Also Read: Famous People Born In June
Cancer Weekly Horoscope:
People with cancer may be in good health and have lots of energy. According to Weekly Horoscope Forecasts, the advantages of a good diet and consistent activity are likely to be seen in your general health. Your professional life may be improving. Sincerity and diligence could earn you respect from all quarters. Spending some time alone with your special someone could be a passionate high point and only deepen your nascent relationship. Investing sensibly might also benefit your financial situation. If you overspend, a crisis-like situation can develop. During legal proceedings, property disputes may come to unexpected conclusions.
Lo

ve And Relationship Horoscope:

In case you're a single Cancer, you may soon enter a passionate new romance. It might give you a rush. Individuals who have been dating for some time may decide to take the next step and make a lifelong commitment.
Career And Money Horoscope
Your professional career should be on the rise. Maybe your bosses will take notice of your attempts. It's probable that some of you may soon see financial rewards for the additional effort you're performing. Investments in real estate made in the past can yield financial benefits for Cancerians. You can anticipate receiving some additional money in some way. When money is tight, a sizable loan could be approved quickly.
Also Read: Famous People Born In July
Leo Weekly Horoscope:
According to the Weekly Astrological Predictions, Leo natives should have a good week. You may be in excellent health. Adopting a more disciplined lifestyle can help you in numerous ways to improve your health. You might have a successful work week. You can pick up new information more rapidly if you and your teammate can interact well. Husbands and wives are more likely to enjoy being with one another at a low-key, intimate gathering in terms of romanticism. Money-related business duties should not be treated lightly. Severe repercussions could arise from negligence. Don't just take a road trip for fun. Rather, the journey ought to be enjoyable and well-planned.
Lo
ve And Relationship Horoscope
In case you have strong feelings for your partner, it might improve your relationship. You'll become closer as you share intense moments, and flames will fly. Make the most of this opportunity to solidify your partnership for the long term.
Career And Money Horoscope
Transfers offer Leos the chance to grow in their professions. It doesn't matter if it means spending time away from your dear ones; you can accept it. It might help advance your career. You'll realize your anxieties are unfounded and that all will turn out for the best. Avoid friends who ask for cash on a regular basis. This week, we must not take into account their borrowing demands. Despite how heartbreaking their situation may be and your urge to lend a hand, you should wait before doing so.
Also Read: Famous People Born In August
Virgo Weekly Horoscope:
For Virgo natives, the romantic front might be exciting. Getting to know your mate better might help you meet their demands and deepen your relationship, according to Weekly Horoscope Forecasts. You can still be in a pretty stable financial situation. The occasional indulgence won't deplete your money. Your employer won't value your real efforts at work. Your usual degree of effectiveness can deteriorate. It's crucial to prevent catching any seasonal diseases while traveling. At this moment, real estate deals can bring in a lot of cash.
Love And Relationship Horoscope
Your love life is probably going to be peaceful. There's a strong chance that your significant other will be cheerful, and you two will get to experience some romantic time. Having an interesting time with your partner can definitely enliven your connection.
Career And Money Horoscope
Virgos may be moved to another division or even to a different business. While you might receive a pay boost as a result of this, you might also have to move away from your dear ones. Your unclear future with the organization will probably make you anxious. The ideal day to conduct business is during the week. You will spend all of your time moving around because of the huge sales volume. A simple approach to guarantee a pleasant retirement is to invest any extra money you have. The moment to invest in hazardous projects like stocks and futures is now.
Also Read: Famous People Born In September
Libra Weekly Horoscope:
Weekly Astrological Predictions for Libra state that a rocky period in your romantic connection may cause misunderstandings. If you were more understanding with your lover, it might keep the relationship intact. Your banking transactions could need special care. Avoid falling for con artists that offer you quick and simple money. It's best to consult an expert before making any commitments. The approaching workweek ought to be fun. Act carefully and swiftly at work so that you may see the benefits of your decision immediately. If you need some time away from it all, go on a trip. With a little preparation, real estate deals can produce profitable results.
Love And Relationship Horoscope
Libra may need to put their love life on hold in order to prioritize more pressing issues. If you struggle with your ego, your marriage can suffer. Don't rush into developing the relationship; delaying will only cause disappointments.
Career And Money Horoscope
Trust your judgment; you have the knowledge and insight to lead your business in the proper way. On the professional front, fresh initiatives this week will quickly pay off. A long-awaited transfer might actually happen. Librans may not be concerned about money issues. Unexpected financial success can be in the way for some people.
Also Read: Famous People Born In October
Scorpio Weekly Horoscope:
Scorpios should just not stress out too much about money. According to the Weekly Horoscope Forecast, having a few distinct sources of financial flow will keep you from going broke. Gaining more authority at work may help you get promoted by allowing you to prove your worth. However, your love front could be unsteady. There will be misunderstandings since some of you won't be able to commit to your mate. The likelihood of your trip going as expected is small. Perhaps not all of your friends will be able to attend. Before concluding a sale, it's critical to review the property documentation for any potential breaches.
Love And Relationship Horoscope
Relationship problems can be becoming worse. Be careful since whatever you say or do will probably anger your lover. Give them no space to complain or ask for intimacy to resume.
Career And Money Horoscope
Scorpios can rely on the support of their coworkers and bosses to flourish in the workplace. You might anticipate financial rewards for your innovative thinking. People who are looking for work can decide to move abroad. In the stock market, you might prosper. Asking for a mate's advice on a potential investment is nothing to be ashamed about. They are wise and considerate, and they will point you in the proper route.
Also Read: Famous People Born In November
Sagittarius Weekly Horoscope:
Weekly Horoscope Forecast for Sagittarius: The money you've previously invested is probably going to gain value. If you have access to the second source of money, you could feel more comfortable making significant expenditures. Your chances of finding love are good. You and your beloved may feel rejuvenated after spending a quiet evening together. The new businesses that you establish this week that combine your passions in your personal and professional lives will begin to pay off right away. You can live permanently in both worlds. Do it now! Be prepared for an unexpected journey because it could lead to great benefits. Real estate investors might make sizable profits.
Love And Relationship Horoscope
Sag people might anticipate having a satisfying romantic relationship with their beloved. In case you're fortunate, a romantic trip will allow you and your lover to spend some time alone.
Career And Money Horoscope
This week has been great for work, and a promotion might be forthcoming. Some candidates will appear for interviews and do well. Contrarily, fight the desire to see your colleagues' sarcastic support as a green light to procrastinate. By making an investment in a fixed asset, your financial status should remain steady and might even get better. Having another source of revenue could improve your financial situation. A trade upswing also has a good chance of happening.
Also Read: Famous People Born In December
Capricorn Weekly Horoscope:
According to the Weekly Horoscope Forecast, native Capricorns who adopt a more positive outlook are more likely to experience beneficial results. In your own house, you can rely on feeling secure and cherished. Your romantic life could consequently blossom. More time spent together could help you and your beloved get to know one another better. Your financial condition is stable, so you may continue to be excessive in the expensive items you buy. When faced with challenges at work, you might need to be resilient. Speaking the truth could benefit you. Any visits which aren't absolutely required should be put off until it seems like things are calming down. Investing in prime-location real estate could result in large profits.
Love And Relationship Horoscope
In love relationships, Capricorns might put their mates' needs ahead of their own. This will undoubtedly increase the relationships between you. You two may have more time to spend together. Many of you may soon be prepared to begin relationships and have kids.
Career And Money Horoscope
This week, graduate students could have to wait longer to develop professionally. Individuals in the art industry might go overlooked. Yet, some people might benefit from an international business trip. Capricorns are likely to achieve financial success. Future funding may come from a variety of sources. Economic security may be possible as a result. Investments made in the stock market typically yield large returns. Your predictions may turn out to be profitable.
Also Read: Famous People Born In January
Aquarius Weekly Horoscope:
When their loved ones are there, Aquarians could enjoy themselves. According to the Weekly Horoscope Forecast, there will likely be a great deal of positivity at home. Your romantic life might be perfect. Your beloved will probably pop the question and make it official. You might be able to save more cash and invest it in possibilities with better potential returns if you practice better money management. Yet, things can be a little shaky at work. You may need to work on your shortcomings if you want to stay competitive. For individuals willing to sell off family land, profits might be significant.
Love And Relationship Horoscope
It's crucial to have a spouse you can rely on for support and understanding. You two will probably become closer as a result of this. Enjoy all of your romantic encounters. Your connection has a decent chance of being enduring forever.
Career And Money Horoscope
This week may not go exactly as planned in terms of work. Your chances of advancement are slim, and your superiors might begin giving subordinates greater responsibility. You might need to control your emotions at times. Those born under the sign of Aquarius may reap the benefits of prior investments. Putting money into an immovable asset could be quite profitable. A new company initiative is probably going to start gaining traction soon.
Also Read: Famous People Born In February
Pisces Weekly Horoscope:
Pisces, according to the Weekly Horoscope Forecast, this week's hard work will certainly pay off financially and socially thanks to your efforts and a new outlook. You may find some comfort in your romantic connections. Married couples may travel separately so they may unwind and perhaps even develop a closer bond. In contrast, your financial stability can be in jeopardy. Your finances are in peril if your expenditure is higher than your income. Additionally, it might interfere with your personal life. A lack of fundamental necessities being met by one partner might lead to domestic disputes. Everyone who travels for work does so at their own risk. Dealing in real estate with a new individual could result in significant losses, so act with caution.
Love And Relationship Horoscope
Spending quality time with your significant other could lead to a more passionate environment whenever it comes to issues of the heart. This can result in the two of them becoming closer. They are inclined to confide in each other and express their most inner emotions and wishes.
Career And Money Horoscope
Pisces may finally begin to experience professional success. Your bosses will be impressed by your ability to perform well under pressure. Global networking may be advantageous for your job. Quick investors under the sign of Pisces will prosper financially. Your financial condition appears to be getting better. It can take longer than anticipated for the family business to get started, which would make it impossible to pay back your debts.
Also Read: Famous People Born In March