Famous People Born In October or Celebrities Born in October Are
1. Eminem:
Birth Date: 17th October 1972, Libra Zodiac Sign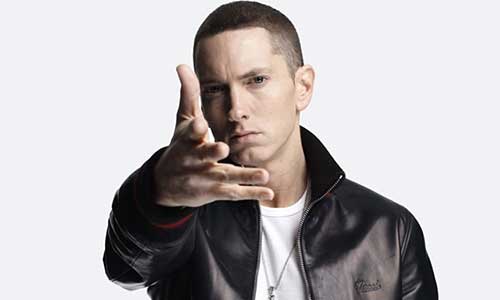 Eminem is an American rapper and record producer. He is credited with popularizing hip-hop in middle America and is critically acclaimed as one of the greatest rappers of all time. Eminem's notable songs are Lose yourself, Not Afraid, It's O.K.
Also Read: Zodiac Signs Who Can't See Others Succeed
2. Ryan Reynolds:
Birth Date: 23rd October 1972, Scorpio Zodiac Sign
Ryan Rodney Reynolds is a Canadian-American actor, best known for playing the Marvel Comics character Deadpool. He is one of the highest-grossing film actors of all time, with a worldwide box-office gross of over $5 billion. Ryan's notable movies are Deadpool, Deadpool 2, and Life.
Also Read: Zodiac Signs Who Are Sweet Talkers According To Astrology
3. Bill Gates:
Birth Date: 28th October 1955, Scorpio Zodiac Sign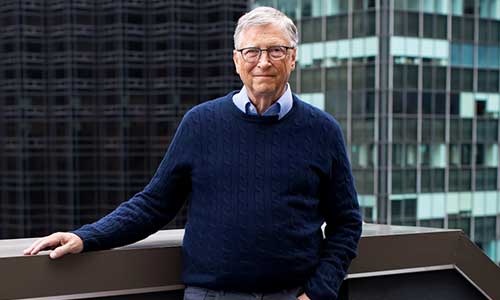 Famous People Born In October – Bill Gates is an American business magnate, software developer, investor, author, and philanthropist. He is a co-founder of Microsoft. During his career at Microsoft, Gates held the positions of chairman, chief executive officer (CEO), president, and chief software architect, while also being the largest individual shareholder until May 2014. He was a major entrepreneur in the microcomputer revolution of the 1970s and 1980s.
Also Read: 5 Zodiac Signs That Makes The Best Brothers
4. Kate Winslet:
Birth Date: 5th October 1975, Libra Zodiac Sign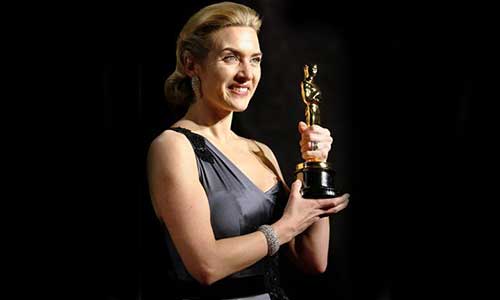 Kate Winslet CBE is an English actress. Known for her work in independent films, particularly period dramas, and for her portrayals of headstrong and complicated women, she has received numerous accolades, such as an Academy Award, a Grammy Award, and two Primetime Emmy Awards. Time magazine named Winslet one of the 100 most influential people in the world in 2009 and 2021. Winslet's notable movies are Titanic, Divergent, and Collateral Beauty.
Also Read: Zodiac Signs Who Have Difficult Time Finding Their Soul Mate
5. Amitabh Bachchan:
Birth Date: 11th October 1942, Libra Zodiac Sign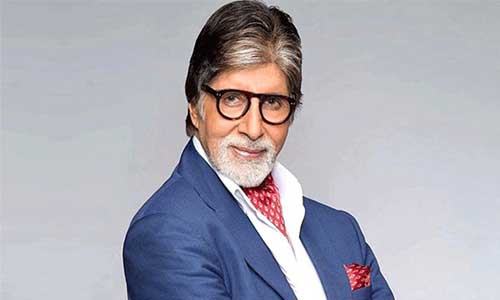 Celebrity Born In October – Amitabh Bachchan is an Indian actor, film producer, television host, occasional playback singer, and former politician known for his work in Hindi cinema. He is regarded as one of the most successful and influential actors in the history of Indian cinema. He has won numerous accolades in his career, including four National Film Awards as Best Actor, Dadasaheb Phalke Award as a lifetime achievement award, and many awards at international film festivals and award ceremonies. Bachchan's notable movies are Shahenshah, Pink, Deewar, and Sholay.
Also Read: 5 Zodiac Signs With The Strongest Spirit
6. Hema Malini:
Birth Date: 16 October 1948, Libra Zodiac Sign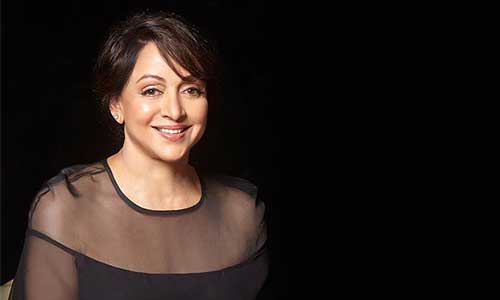 Hema Malini is an Indian actress, director, producer, and politician. She is primarily known for her work in Hindi films. She received eleven nominations for the Filmfare Award for Best Actress, winning the award in 1973. In 2000, Malini won the Filmfare Lifetime Achievement Award, and in 2019 Filmfare Special Award for 50 Years of Outstanding Contribution to Cinema. Hema Malini's notable movies are Naseeb, Seeta Aur Geeta, and Baghban.
7. Bruno Mars:
Birth Date: 8th October 1985, Libra Zodiac Sign
Bruno Mars is an American singer-songwriter, record producer, musician, dancer, and music video director. He is known for his stage performances, retro showmanship, and for performing in a wide range of musical styles, including pop, R&B, funk, soul, reggae, disco, and rock. Mars' notable songs are Nothin' on You, Just the Way You Are, and The Lazy Song.
Also Read: Zodiac Signs Who Spoil Their Relations Made Because Of Their Intense Anger
8. Katy Perry:
Birth Date: 25th October 1984, Libra Zodiac Sign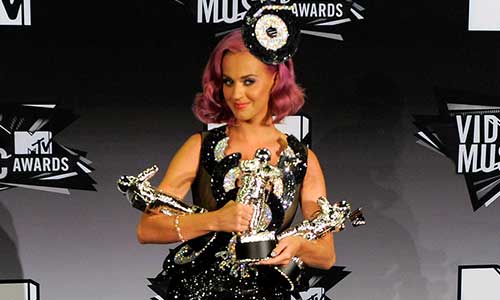 Katy Perry, is an American singer, songwriter, and television personality. She is recognized for her influence on 2010s pop music. Perry is one of the best-selling music artists of all time, having sold over 143 million records worldwide. She has received various accolades, including four Guinness World Records, five Billboard Music Awards, five American Music Awards, a Brit Award, and a Juno Award. Katy's notable songs are Unconditionally, Wide Awake, and Waking Up In Vegas.
9. Rekha:
Birth Date: 10th October 1954, Libra Zodiac Sign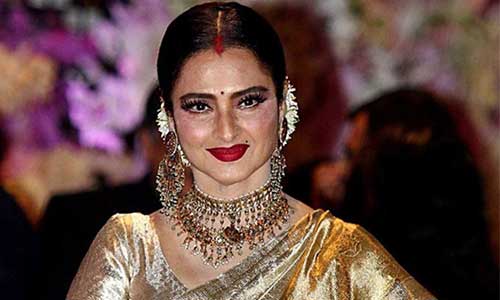 Rekha is an Indian actress who appears predominantly in Hindi films. Acknowledged as one of the finest actresses in Indian cinema, she has starred in more than 180 films and is the recipient of several accolades, including one National Film Award and three Filmfare Awards. Rekha's notable movies are Ijaazat, Zubeidaa, and Lajja.
Also Read: Zodiac Signs Who Do Not Get Angry Easily
10. Kim Kardashian:
Birth Date: 21st October 1980, Libra Zodiac Sign
Famous People Born In October – Kim Kardashian is an American media personality, socialite, and businesswoman. Kardashian has developed a significant presence online and across numerous social media platforms, including hundreds of millions of followers on Twitter and Instagram. She has released a variety of products tied to her name, including the 2014 mobile game Kim Kardashian: Hollywood, a variety of clothing and products, the 2015 photo book Selfish, and her eponymous personal app.
Also Read: Mentally Weak Zodiac Signs According To Astrology
11. Kamala Harris:
Birth Date: 20th October 1964, Libra Zodiac Sign
Kamala Harris is an American politician and attorney who is the 49th vice president of the United States. She is the first female vice president and the highest-ranking female official in U.S. history, as well as the first African American and first Asian American vice president. She is a member of the Democratic Party, she previously served as the attorney general of California from 2011 to 2017 and as a United States senator representing California from 2017 to 2021.
Also Read: Zodiac Signs Who Think Deeply About Every Situation
12. Snoop Dogg:
Birth Date: 20th October 1971, Libra Zodiac Sign
Snoop Dogg is an American rapper. He has since sold over 23 million albums in the United States and 35 million albums worldwide. His accolades include an American Music Award, a Primetime Emmy Award, and 17 nominations at the Grammy Awards. Snoop Dogg's notable songs are Paid the Cost to Be da Boss, Da Game Is to Be Sold, Not to Be Told, and Malice 'n Wonderland.
Also Read: The Two-Faced Zodiac Signs Of Astrology