Here is your Free February Month Horoscope Prediction for 2023
Aries Monthly Horoscope:
Aries, your prior investments are probably going to make you money this month. You can experience a few small health problems. Perhaps you worry about being cut off from close pals. Spend extra time with your significant other right now and pay them more consideration. Without concealing your feelings, express yourself honestly. It is suggested that you limit excessive spending. Maintain your mental calmness.
Also Read: Famous People Born In April
Taurus Monthly Horoscope:
Taurus, money is the result of progress and profit in this month. It is advisable that you avoid unnecessary risks and stick to your tried-and-true professional strategies. If you want to develop in your profession, you can take on a role that is entirely outside of your comfort bubble. Don't stake your company's future on a single factor. Your lover might not appreciate how candid you are regarding delicate subjects, thus your love life will likely remain a little tight. Family strife will result from mental tension and an unwelcome move. You'll be able to make the mind enthusiastic and joyful.
Also Read: Famous People Born In May
Gemini Monthly Horoscope:
Gemini, this month, success will demand the ability to make snap decisions. Uncertain economic situations are likely. In February, there will be plenty of opportunities to advance professionally. Deals that help entrepreneurs could be made. Your professional and private lives will both demand a lot of your time and attention, so you need to find a way to balance them. This month's expenses will be higher. Believe in your intellect.
Also Read: Famous People Born In June
Cancer Monthly Horoscope:
Respect and reputation in society will rise this month. Most likely, your family will take care of and assist you. Since you are happy with your personal and professional situation, you may unwind. Your supervisors will let you decide your own schedule and what you do in the workplace. Your partner will keep motivating and pushing you to perform better. Eat healthy food to keep up your level of fitness. Try to make the most of your opportunity by picking up new abilities that will help you in your career.
Also Read: Famous People Born In July
Leo Monthly Horoscope:
Leo, you're encouraged to practice yoga and meditation this month. Avoid needless fights and disagreements. The ideal location to pick up new skills is at your current employment, so don't leave it just yet. Instead, wait for the right opportunity. You can anticipate a tranquil and wealthy household. Ask your dear ones for assistance when you're lost. Your key priorities should be managing long-term investment portfolios and minimizing financial risk.
Also Read: Famous People Born In August
Virgo Monthly Horoscope:
Virgo, your job may be interrupted this month. Make a well-thought-out plan that will help you advance professionally swiftly. One should pay special attention to their tone when chatting with a close friend or family member. Consider making plans for novel initiatives and projects. Avoid being nasty to others; doing so could damage your relationships.
Also Read: Famous People Born In September
Libra Monthly Horoscope:
Libra, there will be a delay in completing the work this month due to being occupied with related activities. Even if you could be successful in your current role, it has been difficult for you to advance. Keep an open mind and help people develop. Giving your lover a surprise is encouraged because it will improve your relationship. Consider starting a business this month.
Also Read: Famous People Born In October
Scorpio Monthly Horoscope:
Scorpio Due to Saturn's aspect this month, there will be increased spending and rage. This month, it's likely that you'll go to a house of worship. Finding the root of the problem is crucial if you want to stop it from happening again. Keep a strict eye on the deadlines and pay close attention to the work at hand. It's crucial to keep employees content at work. If your partner needs to go on a work trip, try not to worry. Be compassionate. Maintain a positive outlook.
Also Read: Famous People Born In November
Sagittarius Monthly Horoscope:
Sagittarius, your thoughts will be restless due to domestic and professional issues. Even though your career is at a crossroads, your experience and knowledge will finally pay off. You may receive a pay increase and additional authority at work. Reassure your lover if they are feeling anxious. Your family conflicts will probably be settled. Since you unknowingly contributed to their fear, your spouse won't be able to convey it to you. Take greater care of yourself because your health may be off balance.
Also Read: Famous People Born In December
Capricorn Monthly Horoscope:
Capricorn, despite challenges in the workplace and economy, this month's work will be successful. It's crucial to regularly review your financial holdings. If you are not happy with your current circumstances, think about ways to boost your income or launch a side business. It's essential that you maintain your composure because excessive rage can ruin your work. Talking freely about your long-term goals with your better half is a terrific idea right now.
Also Read: Famous People Born In January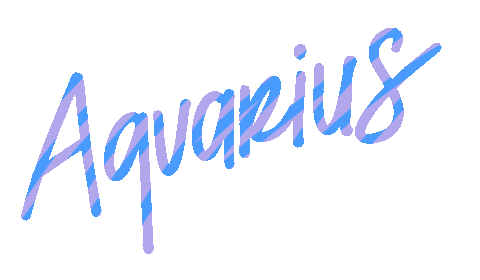 Aquarius Monthly Horoscope:
Aquarius, your spending will be more than your earnings this month. There will be more running for business. Recognize your capacity to complete difficult things. Regardless of how challenging the situation at work is, you are capable of handling it well thanks to your skill and dedication, which will speak well of you. The collaboration of close family members will be lacking. To achieve mental tranquility, it is advised that you practice meditation.
Also Read: Famous People Born In February
Pisces Monthly Horoscope:
Pisces, there will be a distinct trend in religious work this month as well as a rise in esteem. Prepare to accept, even relish change. You shouldn't begin a new project at work if you lack the necessary resources and aren't sure you can manage it. You are probably going to make everyone around you happy and joyful. Always keep your partner's sentiments in front of your thoughts. For more effective stress management, consider meditation.
Also Read: Famous People Born In March