Here is your Free August Month Horoscope Prediction for 2023
Aries Monthly Horoscope:
Due to Saturn's retrograde motion in August 2023, Aries inhabitants should expect modest career advancement. Mars is in a stable position, which suggests plenty of job opportunities. Improve your well-being and health as a priority. Financially, this month may be a little more challenging because bills may increase, but things will get better later in the month. People in the business world will face competition in their line of employment. Venus is weak, thus there could be difficulties in love. In interpersonal relationships, refrain from acting rashly.
Also Read: 10 Bad Traits Of An Aries Zodiac Sign
Taurus Monthly Horoscope:
Saturn being in the tenth house and Mercury being in the first house may be advantageous for one's profession. The business personnel will see encouraging results this month. The future holds stability and financial advantages. Keep your eyes and ears open because you will discover fresh prospects for professional advancement. Spend time relaxing and caring for yourself. To enhance relationships and deepen understanding, both parties may need to make adjustments.
Also Read: 10 Bad Traits Of Taurus Zodiac Sign
Gemini Monthly Horoscope:
This month will bring about beneficial results for you, but serious effort is required. Jupiter's influence may lead to new employment prospects for you as well as the potential for promotions. Opportunities for monetary stability and growth are present this month. You might have lucky outcomes in your relationships and marriage. Improve current connections by being open with one another. Be receptive to fresh viewpoints and concepts.
Also Read: 10 Bad Traits Of Gemini Zodiac Sign
Cancer Monthly Horoscope:
Your ability to effectively communicate will be essential to your success. For now, refrain from starting new businesses in order to maintain your current level of business growth. Mars' placement in the tenth house increases the likelihood of receiving a promotion or changing jobs. Put an emphasis on skill development and professional promotion. Maintain discipline in your money dealings. Due to sickness, you could need to spend money on your parents. Your sincerity and communication will increase this month, which will make married people happier.
Also Read: 10 Bad Traits Of A Cancer Zodiac Sign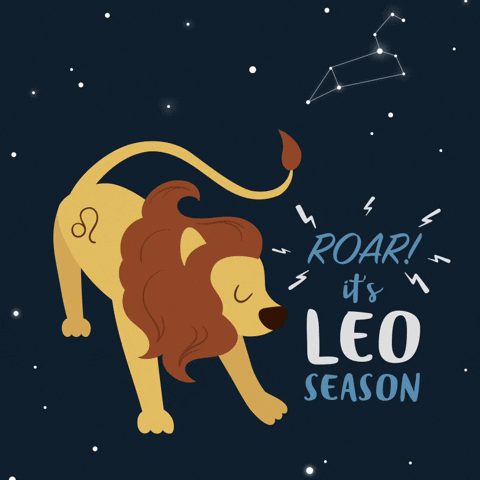 Leo Monthly Horoscope:
Jupiter's transit to the ninth house and its aspect on the sign of the moon will result in fortunate outcomes and benefits. This month, Leos might see progress in their careers. Unnecessary spending could put you in financial difficulties, but you'll figure out how to handle it carefully. You'll have the ability to concentrate on business tactics and take wise judgments to be successful. You'll see progress in your romantic and marital lives. The moon's favorable aspects to Jupiter will boost romance and contentment. Ensure a good work-life balance.
Also Read: 10 Bad Traits Of A Leo Zodiac sign
Virgo Monthly Horoscope:
For Virgo people, the influence of Jupiter may have a moderate impact on their professional outcomes. Expenses could rise and loans might be required as a result of Jupiter and Rahu. The profitability of a business may be average, and the competition may be fierce. To properly manage your funds, prepare strategically. Venus retrograde in the eleventh house may momentarily lessen charm, yet love and harmony can grow through tolerance and understanding. Jupiter's placement in the eighth house may present some mild difficulties in the love department, but open communication can improve relationships.
Also Read: 10 Bad Traits Of A Virgo Zodiac Sign
Libra Monthly Horoscope:
The delay of ongoing duties could interfere with your ability to perform your work. Rahu and Ketu's positions suggest that you will likely encounter greater difficulties. Maintain harmony and balance in all areas. Networking will lead to career chances. strengthening social ties through interaction. Venus in the tenth house urges you to concentrate on your own development and professional goals while maintaining a strong emotional bond with your companion. Take advantage of this opportunity to strengthen your emotional connection for a deeper and more rewarding love relationship. Pay attention to budgeting and financial planning.
Also Read: 10 Bad Traits Of A Libra Zodiac Sign
Scorpio Monthly Horoscope:
When making decisions, pay attention to your intuition. Maintain relationships for your emotional health. Work hard and you can advance in your career. By putting an emphasis on open communication, Scorpio people can create loving partnerships that are solid and understanding. Through mutual adjustments, married couples can deepen their bond and find joy despite difficulties.
Also Read: 10 Bad Traits Of A Scorpio Zodiac Sign
Sagittarius Monthly Horoscope:
This month, Sagittarius people can anticipate exceptional health thanks to Saturn's placement in the third house, which brings flexibility and vigor. Get beyond brand-new experiences and opportunities. strengthen friendships and social ties. Gains in wealth can occur in a variety of ways. This is a joyful season for relationships and marriages, and love can result in favorable outcomes. Pay attention to your development and discover yourself.
Also Read: 10 Bad Traits Of A Sagittarius Zodiac Sign
Capricorn Monthly Horoscope:
An increase in financial management will bring stability and responsible expenditure. You will find spiritualism inspiring. Concentrate on your aspirations and goals for your profession. bolster connections with loved ones. Embrace fresh challenges with assurance. Stability and financial planning are crucial.
Also Read: 10 Bad Traits Of A Capricorn Zodiac Sign
Aquarius Monthly Horoscope:
This zodiac sign's inhabitants love learning and being creative. Although costs can increase, doors for new opportunities will open during this period. Make use of your original thoughts and viewpoints. strengthen social networks and connections. It is possible to make money in unexpected ways. Put your attention on charitable work and involvement in the community.
Also Read: 10 Bad Traits Of An Aquarius Zodiac Sign
Pisces Monthly Horoscope:
You'll be able to make good selections thanks to your keen intuition. Losses in money can be overcome with willpower. Think about your spiritual development and introspection. Boost intuition and emotional connections. It can take more work to advance in your career. Relationships benefit from improved communication when Mars is in the seventh house. It is possible to make money through creative efforts.
Also Read: 10 Bad Traits Of A Pisces Zodiac Sign