Here is your Free Weekly Horoscope from 9th January To 15th January 2023.
Aries Weekly Horoscope:
Aries, if you're looking for work this week, you might come across a rewarding position for which you're a strong candidate. Send your resume out, and you might soon be invited for an interview. Keep in mind that this is a simple aspect and that if you aren't paying attention, you might sleep through it. You need to keep an eye out for a misunderstanding with a friend as the week goes on. You can give them the erroneous address for a café or the wrong party time. Verify and confirm that you are texting the correct person before you send it, otherwise you risk accidentally disclosing a surprise party.
Lo
ve And Relationship Horoscope
You may have a whimsical feeling at the start of the week thanks to planetary influences. You will have to deal with emotions and sensations that suddenly come to the surface. Take advantage of this energy to remember the lessons you've learned from previous partnerships while celebrating the personal growth you've experienced over the past few years. You will also feel ideal to rediscover your sex appeal as the week goes on. You'll advance things further as well. Therefore, if a romantic relationship has been teetering on the edge of reality, don't be scared to take it a little further. As a result, conversations will start to get more heated. Maybe you'll send your crush a naughty message or she'll send you one.
Career And Money Horoscope
This week, Aries, be open to discussing old problems or working through miscommunication. You could need to discuss a topic that could be novel or helpful for your job path. Additionally, you might reveal something unexpected that alters how you approach your job security, financial security, and career priorities. Additionally, you'll be cognitively and socially active during the week, which could signal that you'll have some introspective chats with coworkers about your career goals. By Thursday, too. To minimize potential problems down the line, you might need to put in extra effort to ensure clear expectations and avoid misinterpretation. You can obtain both financial security and professional stability by doing this.
Also Read: Zodiac Signs Falling In Love, Ranked From Most To Least Easily
Taurus Weekly Horoscope:
Taurus, you may be working on a significant paper for school or another material pertaining to education at the beginning of the week. However, you might want to double-check everything before sending it. You may have accidentally deleted a decimal point. You might want to have someone else review this for you, Taurus. And as the week goes on, you can get a chance to increase your income from work or your business, which comes so readily that you question its validity. Pay attention if your boss casually mentions offering you a raise or if a customer graciously offers to pay more. This is your indication, Taurus, that there is something worthwhile here.
Love And Relationship Horoscope
Due to the fleeting connection, the start of the workweek will feel enjoyable, carefree, and romantic. While this is a terrific time for flirting and making romantic relationships, it's also crucial to schedule time for your own personal beauty routines. It would be a good idea to treat yourself to a manicure, facial, or haircut if you've been putting them off. There will definitely be romance-related surprises. Expect things to get a little strange this week, whether you are ghosted by your crush, hear from an ex, or get an unsolicited statement of devotion. There is some celestial influence that can cause soulmate relationships to be triggered, but you must proceed carefully. It will be crucial to not show all of your cards at once since you might even be compelled to establish good boundaries.
Career And Money Horoscope
As the week begins, you may feel differently about what you value or prioritize in your job route. Look at the special beauty in your career path, Taurus! You will have the chance to consider your options, particularly if you can seize chances that could make you feel genuine and financially comfortable. You might be tempted to take on a few additional responsibilities that seem financially and professionally promising, but try to refrain from taking on more than you can handle. Also, as the week goes on, you might feel conflicted about what you ought to accomplish versus what you want to do. It may also be time to prioritize your goals for your work, which may entail letting go of some obligations that are no longer in your best interests professionally. Due to the influence of some planets, making these selections by Thursday may be easy. Additionally, you'll be able to move forward with chances that are both professionally and financially safe thanks to this planetary influence.
Also Read: The Type of Sister You Are According To Astrology
Gemini Weekly Horoscope:
Gemini, as the week begins, you might be looking over your investments and finances when you come across something that appears to be a great chance. This stock may be one with a technical analysis graph that suggests a breakthrough is imminent. Or perhaps this is a chance to purchase a fantastic deal on a commodity, like silver coins. However, because of this free energy, you can become preoccupied and forget to complete the transaction. Furthermore, as the week goes on, you might find yourself drawn to someone with a foreign accent. It's possible that their sexy voice and mellow tones will fully enrapture you. This could be a brief encounter that sticks with you, Gemini. If you're looking for love, you might want to investigate further to see if there's a chance.
Love And Relationship Horoscope
Your home is the setting for the most passionate love moments in your life if life is one big romance movie. Start the week off by giving your personal area a good trim. Additionally, if you've acted irresponsibly in the past, this week may open up fresh ideas on what went wrong. Utilize this time as a chance to take stock of any warning signs you may have overlooked in the past so you can end any cycle of sharing your romantic relationships. Keep in mind that raising your expectations is OK and that being choosy or high maintenance about someone you date doesn't make you. You'll experience a sense of peace as certain planetary placements work to ease tension. Over the next weeks, there will be a quieter and less gregarious mood than normal since this planetary placement urges you to dig deep and consider what makes a healthy partnership and what doesn't.
Career And Money Horoscope
To stay in control throughout your workweek, Gemini, find your foothold. Due to certain deliberate placements, you can be unsure about where to go or what to do with your assets as the week gets underway. Additionally, this planetary placement is reasonably constant, which is good because it will affect you more subtly. If something about a partnership or investment feels odd, you can be unclear about how to proceed. Follow your instincts and watch for signs that can validate how you perceive your circumstances. In either case, you might want to take another look at how your habits and subconscious mind affect your capacity to continue progressing forward in your career. Making a decision about how you will continue on your career path by Thursday may also be simpler once you start to feel like yourself again. Invest yourself in your aspirations for your career path before the end of the week!
Also Read: Most To Least Forgiving Zodiac Signs
Cancer Weekly Horoscope:
You can start the week by shocking your loved ones with a major announcement, Cancer. You might be preparing to propose to your date, or you might be pooling your funds to buy a house or adopt a puppy. This relationship is now progressing positively and at warp speed. Additionally, as the week goes on you can have a romantic run-in with someone from your past. Even if you're in a committed relationship, an ex-boyfriend from college or someone you ever dated could come across you on social media or send you an erroneous text. Cancer, when it rains, it really pours. Additionally, you may have more romantic prospects than you can handle.
Love And Relationship Horoscope
During the first half of the workweek, you're more concerned with taking care of yourself than with making love relationships, and this is owing to a planetary influence. It will be crucial for you to practice both physical and emotional self-care during this planetary influence, but if you feel the need for some flirtatious company, consider inviting them over. You'll be in the mood to go out and mingle after spending the previous few days relaxing at home, which could result in making new and intriguing connections. Beginning in the middle of the week, you can start to feel uncertain about how your crush feels about you. It would be natural to withdraw emotionally in these situations, but doing so could cause you to completely remove yourself from the conversation. Fortunately, you have a way to channel your energy to overcome these limitations. As the week comes to a finish, don't put too much pressure on your love relationships, but feel free to send a flirtatious text or invite them out for some fun!
Career And Money Horoscope
Without fear of failure, Cancer, commit to the investments you wish to make in your professional journey. On Wednesday, be prepared for tension as you can find yourself torn between your goals and your creative projects. You'll need to find a way to devote the same amount of time, effort, and money to both the projects you are working on and the ones you wish to pursue. If you can't handle it all, you may need to renounce a few of your responsibilities so that you can concentrate on finding a more sincere professional vocation. Avoid feeling uncertain about your job path because of some planetary placements; you may need to reevaluate what you want to take on. You might feel a little better the next day but be still cautious to invest in your job path. However, you might experience a small but significant mental shift that will help you feel less stressed out about your job.
Also Read: Is He Over You? How To Know, According To Astrology
Leo Weekly Horoscope:
Leo, you want to break your routine as the week gets underway. A stack of three pancakes with bacon on the side is what you always order when you go to brunch with the family. Choosing fish tacos can surprise your family, or you might not show up at all. You'll want to try something new. You may meet up with an ex-girlfriend as the week goes on. It's amusing to watch whether there are any simmering embers between you two, Leo. Since it may have been a while since you last saw one other, you get a chance to catch up, and there are likely plenty of stories to share.
Love And Relationship Horoscope
During the first half of the work week, you'll be a social butterfly. Your close friends will become more important to you now than ever, so it would be prudent to ask them for advice if there are any romantic situations you are unsure about. If you find yourself on a date this evening, wait until you're prepared to turn things hot before inviting them inside. If you're going to spend the evening alone, use this as an opportunity to get rid of everything in your home that makes you think of ex-lovers you'd rather forget. You should take some time off as the week comes to an end to ground. Additionally, now is the ideal moment to assess your own health, and if your work-life balance isn't quite what you'd like it to be, look for solutions.
Career And Money Horoscope
Leo, be open to a shift in pace at work. If there are a few unexpected turns and twists, do not be alarmed. It would be ideal to obtain everything in writing to reduce the likelihood of forgetting crucial details or even miscommunication as you may need to be extra communicative. It's even possible for old issues or dialogues to come up again and alter how you approach your career. On Wednesday, you need to get go of bad habits that no longer benefit you if you want to make a significant shift in your professional responsibilities. More job satisfaction could result from being open to changing or adapting your responsibilities. Do not be scared to change course by Thursday even though it would be frightening to do so. You might also have a stronger sense of direction.
Also Read: This Is How He Expresses Love To You, Based On His Zodiac Sign
Virgo Weekly Horoscope:
Virgo, once the week gets underway, you might come into a brand-new hobby that is so much fun that it completely upends your life. This might be a board game, Virgo, or a trip to a trampoline park. Or it can be the way you become so absorbed in the video editing process that you lose track of time. You're currently preoccupied with ideas for this activity. The flow will be with you. And as the week goes on, Virgo, it's feasible that you and a workmate will advance from snarky banter to a real dinner date. You might still believe that this is simply for fun, but it's possible that they have far deeper interests.
Love And Relationship Horoscope
At the start of the week, respect your emotions, but keep an eye out for overly dramatic behaviors in both yourself and others. Save any conversations that need to be had about relationships for the middle of the week. This patience can be incredibly helpful in fostering romantic relationships or healing old wounds. Due to a planetary influence, your perspective on love will change on Thursday. This will allow you to let go of immature views about love that you're ready to grow past. Although it's acceptable to have fairytale beliefs, these vibrations will encourage you to be realistic when it comes to issues of the heart. Use this planetary influence to make intentions for changing any relationship habits you'd wish to. This planetary impact will also strengthen your intuition, so pay attention if it offers you, relationship counsel.
Career And Money Horoscope
Virgo, get comfortable with what you desire from your career. And as the week begins, establish your foothold with the distinctive beauty of your professional life. You'll experience a sense of reason and logic, and you'll let go of whatever worries you may have about the direction your work is taking (s). You might even feel more inclined to choose one course over the other as you push yourself to dedicate yourself to the work-life balance that resonates with you the most. However, within a few days, there can be divergent views on how to advance in your professional career. You can also be in an awkward position since you're not sure who to listen to or where to go with your job. Take a step back if it becomes too much so you can catch your breath. In your professional adventure, keep in mind that your viewpoint is the most crucial one to pay attention to. By Thursday, you should feel more at ease taking initiative.
Also Read: Which Mean Girl Character You Are, According To Your Zodiac Sign?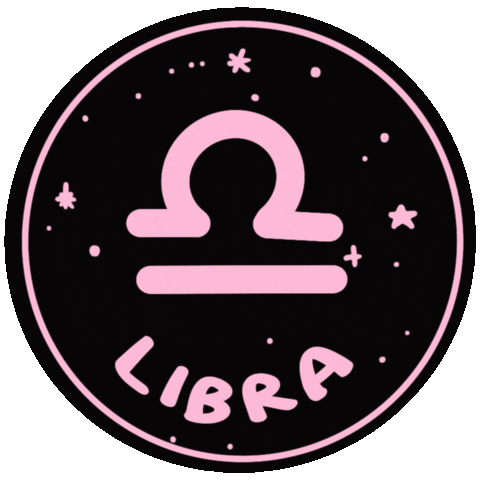 Libra Weekly Horoscope:
As the week begins, Libra, you might want to make some adjustments to your house. These might only be little changes (but still require a professional to help you). You might want to replace the furniture, paint the walls, lay a new floor, or install one of those upscale bidet toilets. This might improve things at home. And as the week goes on, a relationship that you had assumed was dormant suddenly gains momentum. You might get a text from a person who interests you a lot, Libra. It may have been a long since they texted you, and now they're giving you reasons for their quiet, like that they've been traveling, have been working extra hours, or have been buried under something heavy. This person might make an effort to win you back with charm.
Love And Relationship Horoscope
The first half of the workweek will be spent with all eyes on you. Increased flirtation and seductive eye contact from unsuspecting strangers will become more common, which might help build your confidence. Try to flirt with someone before the middle of the week if they have caught your attention but haven't yet asked you out. Additionally, if you're feeling very bold, do extend an invitation to them! You'll learn a lot about yourself on Tuesday, and if your crush has any undesirable traits, they'll probably come out. Right now, severing ties with people will be simpler, and if there are any lingering characters that don't bring out the best in you, it might be time to fire them. Additionally, certain planetary alignments will encourage you to think about maintaining stability in your partnerships going forward. This planetary alignment will challenge you to examine objectively anyone who has recently attracted your attention and consider whether or not you could have a future with them. In a relationship, charm, attraction, and humor are all significant elements, but you also need to make sure you're connecting with security and reliability.
Career And Money Horoscope
Try to feel more stable and safe in your career, Libra. Due to certain planetary alignments, an old conversation over inheritances, property, obligations, and assets may come up. Additionally, this planetary alignment will be both sturdy and ground-breaking, enabling you to view an old circumstance or dialogue from a fresh perspective. If something could be improved upon or secured for everyone's benefit, it might even be time to review existing financial strategies. But a few days from now, you might want to reconsider your investment strategy. Additionally, moving could be a little difficult because you might need to take the expenditures, debts, and value into serious consideration. By Thursday, you might feel more at ease taking initiative to explore a career opportunity. Expect to be more at peace with the approaching progress by the end of the week.
Also Read: Most Compassionate Zodiac Signs
Scorpio Weekly Horoscope:
Scorpio, you might experience some difficulties with your car once the week gets started. And, it's possible that the car won't start, that it's snow- or vehicle-stalled-blocked-in, or both. The train can arrive late. Or, if you're flying, you can be moved to a different flight. As a result, allow yourself plenty of time to travel. You might also introduce your sweetheart to your friends or family as the week goes on. Alternatively, you might be meeting your partner's children. Today is an excellent time to take a family photo or dress in coordinated ensembles for a celebration.
Love And Relationship Horoscope
At the start of the week, there will be a strong temptation to stalk your crush's social media page, but resist the need to peruse the public comment sections of your newest infatuation to go completely off the rails. No matter what the situation is with the person you're in love with, you're not likely to get any clear answers online. Fortunately, the mood will change later in the week thanks to some astrological influence, giving you a chance to unwind and regain control of your emotions. This planetary impact will reconnect you with your genuine self and your personal power if you've recently felt unappreciated. This will also help you get a little more popular because the cosmic atmosphere gives your already magnetic aura an almost electric quality. If somebody you've been eyeing about now disappoints you, you should have little trouble dumping them, which will free up space for new connections by Thursday. Put some dates on your calendar using the current energy, but don't forget to schedule some time for yourself as well.
Career And Money Horoscope
Be honest about what you want or need from your work relationships, Scorpio. Due to certain planetary placements, a previous discussion about a commitment, agreement, or relationship may come up. Additionally, these places on the plane will offer a comparatively solid basis for a discourse in which unspoken emotions or misunderstandings regarding a problem can surface. Keep an open mind even if it could be difficult because it might result in greater security. However, after a few days, you will need to be willing to make changes or adjustments. Even though it may be a stressful period, it could be a cosmic sign that something has to alter for your commitment to your career and your working relationships to flourish. However, if obligations get to you, you'll need to control your temper. By Thursday, keeping your composure may be smoother than usual. Additionally, you'll feel confident in your level of authority over work-related issues.
Also Read: The Best Alcohol Drink For You Based On Your Zodiac Sign
Sagittarius Weekly Horoscope:
Sagittarius, It's possible that when the week begins, you're getting paid more. It's possible that you recently changed jobs, and the higher income has just started to show up in your bank account. Or perhaps a relative gave you money for the holidays, and you now have that money in your wallet. Enjoy this energy of abundance for a minute. Additionally, as the week goes on, a friend or potential love interest might send you an intriguing note. Maybe they want to meet up and talk about things. Everything is so strange, but it sounds fascinating. They might entice you to join them on a trip or inform you about a business opportunity. This might be the experience you've been yearning for.
Love And Relationship Horoscope
Finding a partner won't be a top priority for you this week, Sagittarius, but there's always a chance that someone could come into your life unexpectedly. Things will calm down and assist you in shedding any relationship baggage from the past, but you'll want to take care to treat yourself with kindness as you let go of any unresolved hurt from earlier lovers. Being one of the zodiac's luckiest signs, you can expect love to come your way at any time. However, it's crucial that you put your attention inward and nurture your aspirations for independence.
Career And Money Horoscope
Sagittarius, make the most of your professional life. Your thoughts may wander back to earlier goals and aspirations at the start of the week, which you might want to prioritize. It might also be time to reevaluate certain parts of your professional life so that they feel more distinctive, real, and liberated. Play with your ideas, but avoid making any big adjustments. Soon after, you could feel that it's time to clear up any misunderstandings or problems relating to your professional obligations. It might even be a great moment to approach your professional relationships in a sincere yet upbeat manner. By the middle of the workweek, you could feel as though your career and even your coworkers are at a crossroads. You might also experience some internal and external tension, but you should only remember to keep things in perspective, such as how you should talk to your coworkers or how you should approach your job life.
Also Read: What's Hot About Your Zodiac Sign?
Capricorn Weekly Horoscope:
As the week begins, Capricorn, you might find yourself in an awkward situation. They might mention how good a writer you are, how confident you are speaking in front of groups, or how you can add titles to films, and then all of a sudden you feel like you are being forced into a new endeavor. But this is an opportunity for you to shine. You might wish to go along with it, Capricorn. And later in the week, something you've been wanting to buy will become available at a fantastic price. The temptation is great even though it might not be within the budget. Capricorn, you might as well take it as it's conceivable that this is the final one left.
Love And Relationship Horoscope
On Tuesday, keep an eye out for synchronicities and signs from the universe. It would be wise to approach the universe for direction if you have recently been torn between two options in relation to problems of the heart. Something on your chart will become active on Wednesday and Thursday, encouraging you to make an effort to socialize and meet new people. These vibes are ideal for participating in the community, which will undoubtedly aid in your search for that special someone. Even if you don't meet anyone that completely blows you away, it will be beneficial to build up your friend network at this time. In addition to helping you become more empathetic toward others, these energies will attract romantic relationships during the coming weeks. But for now, self-care is the cornerstone of creating a strong connection, so make sure to give yourself lots of time to indulge.
Career And Money Horoscope
Capricorn, throughout your workweek, pursues special opportunities. Explore your alternatives at the beginning of the week and concentrate on all the ways you can obtain security at work. All of this is possible because of certain astrological placements. Additionally, because of how psychologically stimulating yet distant this planetary position is, this transit is ideal for researching ways to improve the value and stability of your professional life. However, this planetary influence may tempt you to take on too much, which may eventually become overpowering, so be careful not to bite off more than you can chew. You might need to consider the benefits and drawbacks of your options a few days later. While you decide which aim, goal, or passion project to pursue, you could experience some tension. By deciding on the option that feels the most comfortable to you, try to leave your comfort zone. Fortunately, by Thursday, your days at work should be simpler. So, anticipate feeling more assured and less worried about your daily routine at work.
Also Read: Why are the zodiac signs still single? Find it out
Aquarius Weekly Horoscope:
This week, Aquarius, it's possible that day and night will be reversed. You might wish to nap during the day if you stay up late. If this isn't intentional, you might want to take some measures to achieve a better night's sleep, including buying a new pillow or blackout curtains. Additionally, you would meet someone this week for a romantic relationship, which is ideal if you're looking for love. This brief flirting could make you blush if you're already committed to someone. Someone may be quite eager to learn more about you, Aquarius.
Love And Relationship Horoscope
Your charisma will soar to new heights. People will naturally flock toward your beautiful aura when you are surrounded by such positive energy, and it will be simple for your emotional ties to become amplified. This week, the cosmos may lure you with a soulmate-like connection, but that doesn't mean you should give in. Be mindful to steady yourself and watch out for warning signs if you find yourself in the midst of a passionate connection or whirlwind romance. If not, you can spend the upcoming few months feeling regretful and heartbroken. It will be difficult but necessary to make choices regarding love on Tuesday. You may need to take a break if any romantic relationships are detracting too much time or mental space from these dreams. Though you don't have to, you do need to strike a balance between romance and your aspirations.
Career And Money Horoscope
Aquarius, discover what makes your professional identity special to you. You might be tempted at the start of your workweek to consider your alternatives for experimenting with different ways to express yourself professionally. While diving into your creative activities and chances to stand out, you could feel a little disoriented. Due to certain planetary placements, you may be torn on Wednesday between being the professional you are now and the professional you may aspire to be. Additionally, these disorienting astrological alignments may be just what you need to let go of one comfort zone and find another. It might help you advance toward the professional rank and reputation you want. By Thursday, when you step into your authenticity, you might feel a bit unsure of yourself. However, if you have the strength to accept who you are, you can discover that this period of time is incredibly restorative.
Also Raed: Things That You Are Doing Wrong In Your Relationship, According To Astrology
Pisces Weekly Horoscope:
During the beginning of the week, Pisces, a buddy might present you with a unique gift. They can surprise you at home with a delectable lunch or they might have an extra ticket to a musical. A friend will make you feel valued and loved. Furthermore, you will receive a lot of messages during the week, particularly those that are romantic in nature. You may have a chance right in front of you, Pisces. It's likely that your hesitation to proceed stems from previous experiences, but this is one instance in which you should have faith in your judgment and understand that luck favors the bold.
Love And Relationship Horoscope
The first half of the week will be romantically charged for you, but that doesn't guarantee smooth sailing in your love life. You'll probably feel like your crush isn't being consistent with you, which can cause you to feel hesitant and even a little insecure. Giving individuals the benefit of the doubt will be crucial. However, if towards the end of the week you're still feeling perplexed, consider moving on to safer, more secure pastures. You may draw that energy in by making a list of the traits you're looking for in a partner, especially if you concentrate on these goals before turning them in for the night.
Career And Money Horoscope
What will you need to accomplish, Pisces, to continue on? If an old coworker or buddy from the office shows up at the beginning of the week, do not be shocked. Additionally, someone can speak up or reach out to you unexpectedly during a chat. Try not to overthink things and just go with the flow. Due to several planetary placements, as the week goes on, you can feel a little unsure about what you should pursue or who to trust. And while these astrological alignments may make you feel stressed, they may also be just what you need to recover and advance your career goals. You might become aware by Thursday of subtle alterations in how you feel about your personal and professional security. You will probably experience healing, but not before engaging in some self-reflection. Additionally, you might even observe a change in your work-life balance, which will make you feel more secure about your schedule. Before the end of the week, everything will be resolved!
Also Read: Zodiac Signs Most Likely To Stay Single