Here is your Free Weekly Horoscope from 7th November To 13th November 2022.
Aries Weekly Horoscope:
This week will be for you, Aries! You will be carried away by a surge of vitality and energy because of the benefic effects of the planets. You can accomplish a lot if you use it to your advantage. But be aware that you'll be more prone to misunderstandings and conflicts around the middle of the week. Be courteous, keep the underlying tension under control, and avoid pressuring others to see things your way. Honor their viewpoint. You can be surprised by the weekend since a person from the past is about to appear and carry a sensitive matter with them. Having faith in oneself.
Love And Relationship Horoscope
Your relationship is clearly getting better, and your love life is going through a good time. By expressing your interest in your spouse and expressing how you feel about them, you will strengthen your relationship. If you're single, your passion will make you charismatic and lively, and it will facilitate your introduction of you to other attractive individuals. It's time to get moving.
Career And Money Horoscope
For your career, you want advancement and development. You can look for fresh vistas and angles. Your schedule will be extremely rigorous, though, and your coworkers will have high expectations of you. Keep an optimistic outlook and be flexible to the new circumstances that will arise toward the end of the week. Now is the moment to put any new action plans into motion.
Also Read: What kind of student you are, according to your Zodiac Sign?
Taurus Weekly Horoscope:
Taurus, this week's focus will be on problems that affect your family or loved ones as a whole. You may have to face certain challenges that make your daily life difficult, but you will be able to do it successfully and without having any long-term bad effects. Additionally, you'll feel good about your professional life because a long-standing problem is about to be fixed for good. During this time, you are making plans and having conversations about putting a project you have in mind into action. Continue organizing it even when the next stage isn't ready yet.
Love And Relationship Horoscope
Finally, a period of intense romance will occur and knock you off your feet. For a while, it will let you forget about your daily obligations and take some of the pressure off. The finest treatment for lifting your spirits is a tranquil atmosphere between you and your companion. You'll also experience a rise in libido, which will make you really entertaining. Keep your wits about you and refrain from becoming careless. You can have issues with your relationship as a result. Do not give up if you are single. This week's uplifting energy prepares the ground for a lovely journey.
Career And Money Horoscope
There will be a lot of demands made of you at work, but you won't let it get to you. You are so energized and sure of yourself that you can accomplish anything without suffering any loss. This is a fantastic chance for you to show off your skills and earn the respect of your supervisor. You will network and open new doors for your career. Handle them with care. You have a lot of expenses in your finances, and certain unresolved problems are urgent. You will manage to significantly improve this area thanks to your optimistic aura, though.
Gemini Weekly Horoscope:
This week will not be terrible, Gemini. Your daily routine may include an excessive amount of work that stresses you out, but you will not only skillfully handle it; you will also use it to broaden your horizons. There will be some disagreements with your loved ones in your personal life over previous issues. You can keep the balance by acting in the proper ways. Everything will be alright as long as you are diplomatic and careful with your words.
Love And Relationship Horoscope
You have the chance to display your passionate side this week. You have a lot of charm, which attracts potential partners quite well. If you are single, take advantage of this opportunity to look better; the rest will follow. Be cautious since you will soon become someone's object of desire. When you approach your spouse if you are in a relationship, you will put your problems aside.
Career And Money Horoscope
Instead of concluding sales this week, make sure to adjust how others perceive you and what is displayed in your professional profile. Try not to get involved in anything that can bring you difficulties because you have accomplished a lot. You must continue to take an impartial attitude in public. Your finances are not in the best shape, so you will need to use any income you do receive to pay off debts. Keep your spending under control and avoid making purchases that can derail your budget.
Also Read: Why do people love you, According to your zodiac sign?
Cancer Weekly Horoscope:
You have recently been attempting to assess your career objectives and move things along. You will be able to pique the interest of people with high status as a result of a new wave of opportunities that are about to emerge. Your fantasies may come true. However, use caution during any crucial discussions because anything might happen. Do what you need to do and don't strive to please others.
Love And Relationship Horoscope
You will experience a lot of intriguing and exciting things this week. You should consider how you treat your spouse if you are in a relationship. They have informed you that your requests are too great for them to fulfill. Have an honest discussion with your partner about anything that may be bothering you around the conclusion of the week. You will feel liberated, engaged, and prepared to discover love if you are single.
Career And Money Horoscope
You have a huge workload and a lot of obligations this week. You shouldn't worry, though, because you will be able to act quickly and successfully. Make sure you have the assistance of your coworkers because your superiors will be quite demanding. Since the field of communication is very well-liked this week, you can harness the power of social media to market your job.
Also Read: Why people don't like you! According to your zodiac sign
Leo Weekly Horoscope:
Leo, this week devote some time to your bigger objectives. You'll realize you need to reframe certain concepts. The week will start out with plenty of vigor and strength. Be open and spontaneous if you are preparing to travel since you might run into individuals or go through experiences that will shape your future. In case there are any unpleasant surprises in your work dealings, try to be clear and focused on your desired goal. By the conclusion of the week, fresh insights can open your eyes to new viewpoints.
Love And Relationship Horoscope
Your connection will experience some excellent developments. You will share unique experiences with your spouse that will strengthen your bond. Your soul will be overflowing with joy and contentment, and you'll feel cherished and taken care of. Your partner is encouraging you, which gives you relief and peace. If you're single, a former love will come calling with some nice surprises.
Career And Money Horoscope
You're about to take on even more obligations. You may feel too much pressure, so you'll need to work together with your coworkers to get through. But in the end, you'll succeed in advancing your profession. To keep the priceless equilibrium, you must make a compromise. You must be frugal with your spending to protect your finances.
Also Read: What your birth month says about you?
Virgo Weekly Horoscope:
Virgo, you are concerned with some very important, life-changing decisions. This week will give you the chance to deal with them in a realistic manner, so as to come to realistic conclusions. Don't make them bigger than they are, but don't underestimate them either. You will focus on yourself and on how your core might be affected by the upcoming changes. Have confidence in yourself and don't count on other people's opinions. Communication will not be your strong suit this week.
Love And Relationship Horoscope
If you're in a relationship, pay attention to how you treat your significant other. You need to reevaluate how you speak to them and how you choose to express your emotions. If you're single, think about your newly available possibilities. There's a good chance you'll start dating again. Even worse, certain suppressed emotions can come to the surface and alter your life's trajectory. Express yourself freely and don't be afraid of the latest trends.
Career And Money Horoscope
You need to strike a balance between your personal and business lives this week. You will have many options to advance in your industry if you work alone. Your duties are about to get more demanding, and you will eventually be able to appreciate the fruits of your toil. You'll feel content and energized after this. You have a lot of financial commitments to meet, so strive to keep things in balance.
Also Read: Know how you will fall in love According to your zodiac sign
Libra Weekly Horoscope:
Libra, this week will become clear to you what you have been working so hard to learn about some people or business ties. Partnerships are encouraged from the start of the week. If you can learn to put your own needs and interests ahead of those around you, you will be able to make the most of them. But watch out for miscommunications in your discussions and interactions. You might be required to confront the truth about your relationship with a specific individual on Saturday. Move past the past and make peace with it.
Love And Relationship Horoscope
For your sign, this week is predicted to be extremely favorable. In a relationship, you might take pleasure in your partner's companionship while resolving issues that have previously bothered you. If you're seeking a mate, you may encounter someone who really fascinates you and discover some long-suppressed sentiments. Your passion will lead the way, and you'll want to share your affection. Positive results are anticipated to come about.
Career And Money Horoscope
You'll be concentrating this week on your working circumstances and what you can do to make them better. You'll talk about this issue with your coworkers as well. Prioritize your responsibilities because they are continually growing. Even if some financial issues may make you anxious, you will eventually be able to solve them and handle them in the best way possible. Don't be afraid to try because it will pay off in the end.
Also Read: What is your biggest power? According to your zodiac sign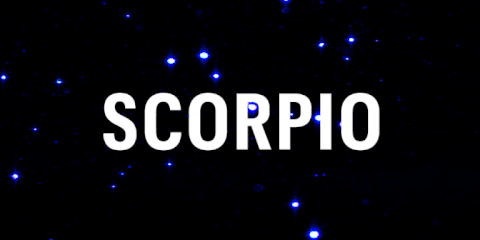 Scorpio Weekly Horoscope:
You are about to begin a new chapter that will be very exciting and close to your psyche, Scorpio, with everything that is happening at work due to planetary influences. Don't allow anything to hold you back; be prepared. Communication issues may arise in the middle of the week, and you will need to handle a miscommunication in a covert and subtle way. You'll have a chance to settle a professional matter from the past at the conclusion of the week. Change what has to be changed, then continue.
Love And Relationship Horoscope
You will feel confident in your ability to resolve some outstanding problems in your romantic relationships. It will be simpler because your partner is incredibly supportive and communicative. Maintaining regular, substantive conversations will keep your relationship vibrant and strong. If you're single, take advantage of your freedom by teasing and charming the other sex. Move past the past and on.
Career And Money Horoscope
If you want to be successful in your new endeavors, you must be pragmatic and well-organized in your working life. Don't allow stress to defeat you despite the fact that it may be pressuring you. Employ your tenacity and continue the diligent task. This is the most effective method for achieving your objectives and realizing your ambitions. It is up to you to strengthen your business ties, therefore take action. If you want your money to be balanced, use caution when managing them.
Also Read: Good and Bad trait of each zodiac sign
Sagittarius Weekly Horoscope:
The beneficial planetary influences you receive this week, Sagittarius, promise to make life more enjoyable for you. Optimism replaces the sentimentality and emotions that have recently consumed you. You'll be filled with a lot of good energy, which you should use wisely. However, your excitement could be at danger from other people. In reality, not everyone can perceive your happiness, which breeds enmity and wickedness. Even if you're having a party inside, keep it low-key to minimize toxicity. You will be rewarded at the end of the week since you will meet interesting people.
Love And Relationship Horoscope
Your love life will have a terrific week this week. You'll be able to connect with your emotions and fully comprehend them. Your relationship will benefit from this since it will give you the courage to communicate honestly and openly with your partner. These days, passion and romance will play a big part. Being single gives you access to the best forces that will inspire you to put an end to your loneliness without giving it a second thought and upset your emotional foundation.
Career And Money Horoscope
Your professional life requires more focus. You can manage your exhaustion and properly channel your energy with the right handling, which will help you produce the greatest outcomes. Your inventiveness is at its best right now. However, be careful not to go overboard. You must make subtle, astute financial movements. Do not let your optimism cause you to stray from your plan. Moves that will ensure your future are appropriate given the current circumstances.
Capricorn Weekly Horoscope:
You must ignore all distractions this week, Capricorn, and maintain your attention on matters pertaining to your house and family. Your focus will be on internal issues that are related to you or your family. You need to be aware that the people you care about receive the respect and care they merit. To capitalize on these positive sensations, you might even have a little house party. Make sure you maintain control and keep in mind that this is simply a temporary period as some prior issues may cause you to lose it. You can plan to talk about future home renovations over the weekend.
Love And Relationship Horoscope
The current week will force you to uncover and publicly express your actual, inner requirements and preferences. You come off as carefree because of how you conduct your romantic relationships. Help your partner understand your requirements and how they can be met because this attitude is no longer useful. Don't let the things you see around you drive you crazy if you're single. Avoid hiding from the world and savoring your alone. Give your friend the opportunity to approach you if they are interested; you never know, you two might wind up living together.
Career And Money Horoscope
On a material and motivational level, your work and the benefits it brings you are generally fulfilling. Nothing, however, comes close to the significance of your private life. You must strike a balance between the two this week. Your practical reasoning enables you to move forward slowly but steadily. Your efforts will point you in the right direction. You will look for more revenue sources since you are dissatisfied with the situation of your finances.
Also Read: Ranking the zodiac signs by who is most difficult to love
Aquarius Weekly Horoscope:
You represent a sign that is genuine and creative, Aquarius. However, new concepts and knowledge appear in an instant, and you find yourself unable to keep up. You have a highly active and social period at the start of the week. The prospect of discovering new surroundings and circumstances excites you. However, there will be some issues with communication around the middle of the week, and there may be some tensions that make you uneasy. Consider this a chance to refocus and reconsider your approach. An encounter with a person from the past towards the conclusion of the week will be extremely illuminating for you.
Love And Relationship Horoscope
You need to prioritize your social communication this week. Conflicts and misunderstandings are highly likely to occur, so act carefully. A selfish attitude toward your relationship should be avoided. Do not let anything stop you from finding your soul mate if you are single. Don't focus too much on what others have to say or think. It is solely your business how you manage your romantic relationships.
Career And Money Horoscope
How well do you have self-control? How self-controllable are you with your schedule? You can have a very fulfilling and productive week at work if your responses to these questions are satisfactory. Set your priorities straight and resist ideas that dazzle you but don't seem to have much of a future. You have the power to make your financial condition better.
Also Read: How Honest Is Your Boyfriend, According To His Zodiac Sign?
Pisces Weekly Horoscope:
Pisces, due to the planetary setup, you may expect quite a bit of instability this week. If developments are not handled with wisdom and caution, the outcomes cannot be predicted. Use common sense and avoid getting carried away by lofty ideals and propositions. Act with the thought first.
Love And Relationship Horoscope
It's supposed to be really hot this week. You will like it and provide your companion with some priceless experiences. If you are single, be aware that the planets are aligned to help you find the partner of your dreams.
Career And Money Horoscope
You will perform exceptionally at work and be able to alter many of the issues that have been bugging you at the same time. Additionally, you may get offers, which you need to carefully consider because they might be quite advantageous for you. You don't find your finances to be particularly rewarding, but it is up to you to get to where you want to be financial. You can make improvements if you show dedication and organizational prowess.
Also Read: Dark Side Of Each Zodiac Sign – Know Yours!