Here is your Free Weekly Horoscope from 6th February To 12th February 2023.
Aries Weekly Horoscope:
This week, a few fortunate Aries natives might see their wishes come true. According to the Weekly Horoscope Forecast, persons in charge of the partnership's business are expected to witness a rise in their profits. During your period of good health, you'll be capable of spending more time with your family and friends and keeping a positive outlook. Singles seeking love may find success in an unfamiliar environment or unexpected meeting. Many people might treat their friends to expensive presents. Real estate deals seem to be fruitful this week. You'll effectively complete a real estate deal with favorable terms. Problems at work might result from poor interaction with bosses, clients, or colleagues. A challenging business trip can start with a terrific possibility. Therefore, Arians shouldn't let this week's difficulties make them lose faith in themselves.
Lo
ve And Relationship Horoscope
Romantic relationships with Aries should be kept secret for the time being. If you discuss it with casual friends and acquaintances, it could bring you into disgrace. Being single and going to a party or social gathering might be a great experience.
Career And Money Horoscope
Those in authority might not be able to implement decisions taken at work without seeking advice from superiors. The increased workload poses a risk of professional stagnating. Keep your lines of communication open and unambiguous. You could achieve significant rewards and get closer to your financial objectives by establishing new business ties. When investing in something new, don't let your guard down. To enhance the results, finish the terms completely. natives of Aries.
Also Read: 10 Amazing Facts Of People Born In April
Taurus Weekly Horoscope:
Taureans should experience excellent health this week. According to Weekly Astrological Predictions, look for ways to boost your health and energy. This week, you might be surprised by your intuitive use of interpersonal interactions. It's important to follow your instincts when making decisions. It's possible that your friends and family will worry about you all week. If you want to see significant returns on your investments, you must remain discreet. Some people may continue to experience a chaotic and demanding work environment. However, the difficulties you encounter this week will be fruitful.
Lo
ve And Relationship Horoscope
This week, a romantic role model may offer you reassuring messages. Making preparations to join a new dating service is a fantastic idea for singles this week. For some Taurus natives, close friendships may develop into deeper relationships.
Career And Money Horoscope
Some people may feel stressed by the changes on the professional level. Since this is only transitory, try not to worry too much. It's likely that the lowered pay and perks will soon be restored. You might be motivated to work harder and be more committed by this. This week, you should exercise greater financial restraint. Never allow anybody to meddle with your investment plans. Your expenses could spiral out of control and you can find yourself spending a fortune on things you don't actually need right now.
Also Read: 10 Amazing Facts Of People Born In May
Gemini Weekly Horoscope:
Your personal life, professional life, and financial situation could all be highly successful. Keep a good mindset and make an effort to build healthy relationships in your life. Create a plan to showcase your industry's most marketable abilities. You must pursue your objectives, utilize logic, and make wise judgments if you want to continue enjoying financial success. If a new wonderful person has just entered your life, make the most of your time with them. Property investment in the commercial sector might be a smart choice. Its value can rise quickly.
Lo

ve And Relationship Horoscope:

Thanks to the attention your endearing charm will attract this week, you might find success in your love life. Some people can be eager to begin a new relationship because they believe it would bring them happiness.
Career And Money Horoscope
With the assistance of a professional, the issues might be permanently resolved. You can influence others in your professional life by having self-confidence. When you finally receive the recognition you deserve for all of your hard work, you'll feel proud of your accomplishments. This week, you could begin a period of financial prosperity, putting an end to your money worries. Geminis could increase their company's revenue and prospects by taking on new initiatives. Business owners should invest money in long-term profitable projects to increase their bottom lines.
Also Read: 10 Amazing Facts Of People Born In June
Cancer Weekly Horoscope:
According to the Weekly Horoscope Forecasts, this week can bring about progress for native Cancers in all facets of their lives. You'll succeed in your career if you can stay focused. I'm hoping you'll get some good news soon, like a bonus or a pay raise. The restoration of past due payments offers promise for monetary stability. Your loved ones can provide you with much-needed solace, affection, and respite. Your life might have more meaning and gravitas if you have love in it.
Love And Relationship Horoscope
The family gatherings this week will be a terrific opportunity for local Cancers to network. Both partners must be willing to contribute without expecting anything in return for a relationship to succeed. Your pals might set you up on some fun dates.
Career And Money Horoscope
Your colleagues might be able to assist you in times of need if you can convince them to see things your way. Your efforts could result in a project's successful completion in the coming weeks. You can enjoy the fulfillment of a job well done. You might be naturally suited for both material prosperity and widespread admiration. This week, you might also unintentionally inherit a big chunk of money. This could happen as a result of receiving a bequest, and it will give you the financial security you need.
Also Read: 10 Amazing Facts Of People Born In July
Leo Weekly Horoscope:
According to Weekly Horoscope Forecasts, Leos have reason to rejoice this week because it will be both interesting and advantageous for them. You can predict a better future overall. One might anticipate getting accolades from superiors for finishing difficult jobs. Your finances will do well this week. Now that your financial condition has changed for the better, you will be able to make a small investment. You'll be wise enough to refrain from making pointless purchases. Your loved ones will back you wholeheartedly and cheer on your efforts. Leos should take use of this period to mend their romantic bonds and find inner peace. The romantic front will require special consideration amidst these difficulties. A conclusion regarding the property may satisfy you. Some people might also be fortunate enough to inherit real estate.
Lo
ve And Relationship Horoscope
Leos who are dedicated to their beliefs yet give in to temptation are asking for trouble. There may be problems with their love relationship for some of the family's children. This week, keep lines of communication open and tempers under control.
Career And Money Horoscope
If you put in the effort, mastering a difficult subject might make your life on the job simpler. For professionals with technical expertise looking for work overseas this week, it might be a terrific one. At work, a significant problem might be resolved as well. Your finances should be alright as long as you refrain from making unnecessary purchases. This week, Leos might be able to sort through all of their uncertainty and trepidation. You can expect a profit if you thoroughly compare the advantages and hazards of an investment.
Also Read: 10 Amazing Facts Of August in Born People
Virgo Weekly Horoscope:
It's time for a new beginning for Virgos right now. As per Weekly Horoscope Forecasts, this week may bring you interesting new career endeavors and partnerships. You can begin completely new tasks or give your ongoing ones a fresh perspective. It's a perfect moment to improve your social position and sense of self-worth. Stocks and mutual funds would require smart investing to generate income. There is always a chance that some individuals will arrange to go on a date. With the appropriate company, Virgos can consent to a lengthy journey. When coping with property issues, follow the regulations as they may improve your likelihood of success.
Love And Relationship Horoscope
Make it a point to pursue enduring fulfillment through love rather than going after momentary pleasure. It's crucial to offer emotional support to your partner if you want them to put effort into the relationship. If a Virgo is single right now, they can have a strong urge to meet someone special.
Career And Money Horoscope
This week, your smart work-related decisions will pay off nicely. Some persons might receive promotions as a result of their diligence. The plans you've started moving in the last several weeks should result in amazing things. You will continue to have a crucial role at work. Virgo locals would do well to exercise financial discipline at this time. You have to make a fresh budget and cut back on needless spending at the same time if you want to reach financial security. To see financial gains, you must make a wise investment. You might anticipate benefits from establishing a new partnership.
Also Read: 10 Amazing Facts Of People Born In September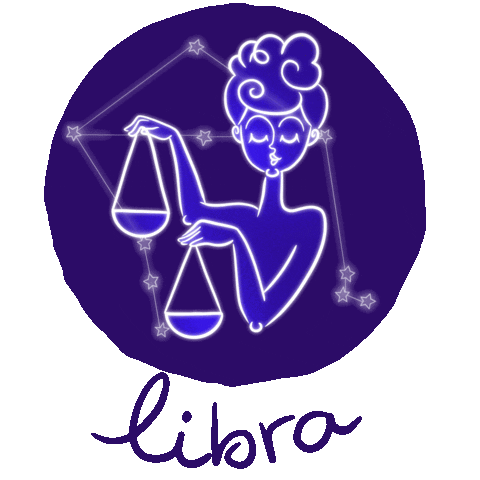 Libra Weekly Horoscope:
Natives of Libra should follow their intuition this week. According to Weekly Horoscope Forecasts, some of you may investigate fresh financial prospects and tactics. Additionally, a gain in revenue is probable. In order to spend more time with your significant other and your dear ones, you should cut back on your social obligations. Be open and free to dialogue with them. Something in your love life needs a little more thought and consideration. Utilize any chance to impress your superiors and obtain a pay increase in the workplace. You may never have the opportunity to advance in the organization if you don't take full advantage of this opportunity. Some of you might be one step closer to becoming homeowners with the correct bids.
Love And Relationship Horoscope
It's time to evaluate your romantic relationship and decide how to start over. You can find yourself falling in love with a colleague out of the blue. Librans would put up a lot of effort to make a new relationship last.
Career And Money Horoscope
Reviewing your work on a regular basis will help you make sure nothing has been changed. Office politics can work against a person's career goals. Certain professional choices should be postponed until further data is available. Even though a new company could seem too hazardous for you to invest in, a closer examination will persuade you otherwise. It won't be difficult for Libra people to obtain financing for a business endeavor. The income from royalties and commissions can be highly valuable.
Also Read: 10 Amazing Facts Of People Born In October
Scorpio Weekly Horoscope:
Scorpios might anticipate a productive time period. According to the Weekly Horoscope Forecast, discover your professional flow and smooth out any kinks to succeed. Everything points to this week being highly advantageous. You shouldn't have any trouble paying for everything this week. Additionally, there is a chance that your professional and business profits will rise. Scorpios might enjoy a memorable evening in a beautiful setting with their dear ones. There will undoubtedly be a lot of laughs and some heartfelt times. Ignore the travel industry if you desire to be successful in business.
Love And Relationship Horoscope
It is time to reinvent romance by becoming more empathic with your partner. From your week of romantic evening plans, you and your special someone can anticipate a lot.
Career And Money Horoscope
To get greater results, involve your subordinates in the decision-making process. You might put in too much work professionally, but you'll probably like it. This might help Scorpios demonstrate their value. Business individuals in the sign of Scorpio could enjoy a prosperous week as they sign new contracts and expand their organizations. The time is ripe to make investments with the long term in mind. Plans for commercial loans might need to be delayed.
Also Read: 10 Amazing Facts Of People Born In November
Sagittarius Weekly Horoscope:
Some Find an expert to help you out. According to the Weekly Astrological Prediction, Sagittarians should adopt a more laid-back and positive attitude at work. The morale and productivity of your team can be greatly improved with a word of inspiration and encouragement. You can be presented with new opportunities; all it takes is a quick grab. Unexpected inflows of cash may be used to pay off current expenses and unpaid invoices. When you begin to feel better and more energized, you will be ecstatic. However, this week there may be a rise in internal unrest. Small disputes and misunderstandings could occur. Keep your composure and approach things logically. A trip could occasionally take longer than anticipated. Don't forget to provide yourself some breathing room in case of emergencies as a result. If property records aren't carefully examined, problems could occur.
Love And Relationship Horoscope
Dating somebody who shares your passions and interests will make it simpler for you to find love as a single person. There might be a wonderful chance for you to declare your love. You must maintain your integrity and self-control if you want to be successful.
Career And Money Horoscope
Your improved inventiveness might lead to an improvement in your performance. For a stress-free workplace, it's essential to have a colleague who constantly follows through on their commitments. As much as you can, get to know your colleagues and superiors. Those born under the sign of Sag who have taken business courses will be better able to understand and assess the objectives of the company. Making money is a goal that could necessitate making some important choices. All of your decisions could result in substantial financial gain.
Also Read: 10 Amazing Facts Of People Born In December
Capricorn Weekly Horoscope:
According to the weekly horoscope forecast, Capricorns will have a terrific and profitable coming week. This week is likely to bring about a tonne of new discoveries. It's likely that you'll take action to raise your professional profile and enhance your job satisfaction. There is a potential that your financial situation will improve, bringing wealth and success to you and the locations that are connected. If there is a property issue, a respected elder might be able to mediate it and find a mutually satisfactory solution.
Love And Relationship Horoscope
A break in a Capricorn's romantic relationship may result from their overly rigid thinking. Extreme caution must be exercised when getting to know a possible mate. Keep your diversity in mind.
Career And Money Horoscope
Your self-assurance and competence would be very helpful to you in the working world. Some of you may receive promotions this week to positions you really want. In the near future, you might receive money for going above and beyond to help a colleague at work. You'll be able to save a sizable amount of money if you can control your unnecessary spending. Capricorns must keep a watchful eye on all departing money in order to retain financial stability. Owners of businesses have the potential to grow them to new levels of achievement.
Also Read: 10 Amazing Facts Of People Born In January
Aquarius Weekly Horoscope:
Aquarians will discover a whole new world of opportunities this week and achieve heights they never imagined. The capacity for mental attention will provide an incomparable benefit in the world of business. Speaking up at work will be easier if you have self-confidence. Families might become closer and feel more connected when joyous occasions are celebrated. You must have a logical mindset to gain the upper hand when dealing with difficulties pertaining to property ownership. If you embark on a vacation this week, you'll probably succeed in your travel objectives. You could take a vacation from your responsibilities to concentrate on a side project. It could be a relaxing and rewarding experience for some people.
Love And Relationship Horoscope
Unexpected issues may cause your romantic life to fall apart. It is essential to maintain your composure and resist breaking in under stress. A few single individuals may feel conflicted about current romantic developments.
Career And Money Horoscope
Your current career obstacles are probably going to disappear soon. You might have some free time to finish some important work-related activities. When it comes to their profession, Aquarians are likely to be systematic and easily able to finish even the most difficult tasks. Although the financial situation is getting better, full stability won't happen right now. The residents of Aquarius might be motivated to arrange their money for a significant endeavor. Those who are awaiting word on the status of their loan application might get it shortly.
Also Read: 10 Amazing Facts Of People Born In February
Pisces Weekly Horoscope:
According to the Weekly Horoscope Forecast, Pisceans may experience very strong energy and joy this week. You could potentially create your own future if people start to recognize your ability. The time is now to make a significant change in your career, but you must first conduct your research. Risks could be controlled to guarantee that the project is completed on time. You'll be effective in restoring harmony to your home. Your love affair with your sweetheart might get better. This is a week to practice financial discipline for Pisceans. You might need to work harder to make ends meet. Traveling abroad can result in exciting recollections. Some see older properties as having good potential for profit.
Love And Relationship Horoscope
Someone you know from work can become more than just a friend. The upcoming phase will be quite stimulating. For their emotional attachment, couples should concentrate on their marriage.
Career And Money Horoscope
If Pisceans wish to succeed in their occupations, they should think about experimenting with new ideas. Despite the gloomy professional future, there is always hope. There's a possibility that you'll be considered for a prestigious job at work. This week, Pisces must work extremely hard to increase their cash flow. You shouldn't use dishonest means to improve your financial situation. Do not place excessive faith in the opinions of others; doing so will only leave you disappointed.
Also Read: 10 Amazing Facts Of People Born In March