Here is your Free Weekly Horoscope from 23rd January To 29th January 2023.
Aries Weekly Horoscope:
Aries natives may be feeling good right now since so many of their personal decisions are paying off, according to the Weekly Horoscope Forecast. By midweek, status and money might improve. Maintaining your optimism may be made easier by a favorable turn of events. You might finally receive an offer for your ideal job. Despite the challenges you'll encounter at home, it's critical that you and your partner continue to get along.
Lo
ve And Relationship Horoscope
You risk hurting your significant other if you express unpleasant sentiments toward them. Unmarried couples are equally susceptible to misunderstandings that could harm their connection. Therefore, treat all connections gently.
Career And Money Horoscope
Don't fully confide in anyone or lay all your cards across the table until after you've accomplished your professional objectives. If you confidently offer ideas, the higher-ups in the company might also be receptive and supportive. You should anticipate some good financial news. You might receive access to your money this week if it has been withheld for a time. Business owners will earn more money and make more money. Additionally, the government might give you perks.
Also Read: 10 Amazing Facts Of People Born In April
Taurus Weekly Horoscope:
According to the Weekly Astrological Predictions, Taureans should have a prosperous week both financially and professionally. You might discover more job openings in your chosen field, moving you one step closer to your goals. You can experience unexpected rewards if you make wise financial selections. This week is an excellent time to hold a home-based religious event or celebration. Some people will get the chance to mend broken bonds with their loved ones. For Taurus natives, it's probable that things won't always go smoothly in the love field. Exercise caution and pay attention to your gut. You shouldn't take your mate for granted if you want harmony in your relationship.
Lo
ve And Relationship Horoscope
Your tendency to be guarded toward your partner is likely to last. Put yourself in the position of a listener when it comes to romantic topics if you don't want to get into conflicts with your beloved one. If you're single, you could be too preoccupied to meet new individuals.
Career And Money Horoscope
You're likely to work nicely with others and complete tasks by the deadline. Unexpectedly, you can receive a fantastic promotion that will improve your job possibilities. You might even get paid for your efforts! This week, you might need to make some difficult financial and policy decisions and adjustments. If you think you need it, get help. Businesspeople have the ability to negotiate international commercial deals, which can aid in their expansion.
Also Read: 10 Amazing Facts Of People Born In May
Gemini Weekly Horoscope:
Gemini natives may see some alleviation from their chronic pain this week, according to Weekly Horoscope Forecasts, which will allow them to joyfully greet the new week. They will be able to lead a regular, healthy life and be free of their issues. Avoid giving in to the urge to exit the market out of fear. Your financial situation might stay steady. The business world will put your skills to the test. Being easily distracted might result in errors at work and other problems.
Lo
ve And Relationship Horoscope
You might finally have the chance to profess your love Gemini that you have been holding back. This week, a number of intriguing new chances have arisen. Before making any official commitments to each other, couples may ask their families for permission.
Career And Money Horoscope
If you want to advance in your job, you must get serious and concentrate on your work. Similarly, you might gain from the experience of senior citizens who are eager to impart it to you. Finally, if you want to progress professionally, try to stay away from any negativity. You could get into a lot of trouble if you don't give heed. Geminis have a productive week because they can carry out some financially rewarding plans that have been in the works for a long. You might receive an unexpected windfall that will enable you to finally settle your financial responsibilities.
Also Read: 10 Amazing Facts Of People Born In June
Cancer Weekly Horoscope:
According to Weekly Horoscope Forecasts, Cancer citizens are in for a beautiful and eventful week. I'm hoping that you'll continue to feel fantastic throughout this week. With the help of music, both mental and physical illnesses could be cured. You'll focus your efforts on creating a nest egg for the future instead of fretting about threats that are already present. This week may bring about career development for certain fortunate individuals, but they shouldn't get too excited just yet. At times, you might want to give up and become upset with your lack of progress. If you want to succeed, keep your wits about you. This week, some couples may strengthen their bonds while partaking in common interests and pastimes.
Lo
ve And Relationship Horoscope
Congrats on finding someone if you're single and seeking a relationship. It's possible for married couples to come to peace with one another. You can fulfill all of your greatest wishes with the help of your mate.
Career And Money Horoscope
Cancerians should remain focused on their objectives without boasting about their prowess. When coworkers express their thoughts, make an effort to be more understanding. They might provide you with some important information. This week, your financial condition should improve a little. You should be able to use that financial influx to weather any storm because the stars are in your favor. Entrepreneurs might locate a suitable location for their new business.
Also Read: 10 Amazing Facts Of People Born In July
Leo Weekly Horoscope:
Leos are advised to pack their bags and seek out new adventures since this week is favorable for doing so, according to Weekly Horoscope Forecasts. Reconsider previous travel arrangements or brainstorm fresh vacation concepts with your family and friends. A trip can result in a thrilling encounter. Your mood is likely to improve and you might think more clearly. Your professional endeavors may perform better as a result of this. To get the desired results, you must exert the proper amount of hard work and effort.
Lo
ve And Relationship Horoscope
You need to attend to a number of last-minute emergencies that may hamper your ability to have a romantic encounter. When one person is unwilling to fully commit to the other, relationships may become stressful. Leos need to make their spouses feel special.
Career And Money Horoscope
You never know when a negative circumstance at work will turn out for the better. Make every effort to take advantage of this chance and realize your objectives. One can find a good employment offer for recent graduates. You might want to look into a few different investing alternatives this week because Leos can manage money with their customary panache. Influential investors are likely to lend help to entrepreneurs that want to grow their companies.
Also Read: 10 Amazing Facts Of August-Born People
Virgo Weekly Horoscope:
According to the Weekly Horoscope Forecasts of the Virgo zodiac sign, by treating loved ones well, you'll be able to contribute to the healing of current relationships. You'll have the upper hand if you can keep your emotions under control. To strengthen your financial position, you may continue focusing on forming new partnerships and projects. You should place high importance on your connections if you want to succeed. Respect others, show respect to your elders, and do everything you can to help those who are in need. Now that you have the time, spend it doing activities you would like to do or always have desired to.
Love And Relationship Horoscope
It's up to you to change things if you don't feel like there's joy in your personal life. Get out there to renew stale romantic connections while remaining cool and courageous. Singles may find themselves drawn to the spouse their parents have picked out for them.
Career And Money Horoscope
If you disagree with your employer or a colleague, keep your composure. If you treat your seniors with respect, you'll get advice and comments that are beneficial. Additionally, it can offer you the boost you need in your career. Virgos who are involved in business and the arts are likely to be successful this week. If they work really hard, some individuals can make a great income. You might even get together with old friends and discuss your most recent investing plans.
Libra Weekly Horoscope:
For natives of Libra, the approaching week will be highly fruitful. According to Weekly Horoscope Forecasts, you can anticipate a busy start to the week as fresh prospects to improve your job and financial condition are on the horizon. This week, depending on your intellect and inventiveness to get you through difficulties. You'll surely succeed in your objectives. Making prudent stock market investments could pay off for you. You might be able to make money in a variety of ways. Make intelligent decisions and engage in activities that make you feel good to boost the number of fulfilling experiences in your life.
Love And Relationship Horoscope
This week, you'll have another opportunity to find romance. You might receive a text from an old flame with some surprise. You have the choice to think about rekindling previous relationships as a single individual. For individuals who are remarrying, a unique proposal is available.
Career And Money Horoscope
Your performance at work might improve if you can summon more resolve. Libras should gain some much-needed understanding of their blocked paperwork during the second half of the work week. In some circumstances, this could help you save important time and guarantee that a project is finished on schedule. You shouldn't make any important financial choices this week, Libras. Issues might arise as a result of poor judgment in the corporate environment. Before it becomes too late, thoroughly consider your options. Your ability to limit your spending is crucial since every dollar counts.
Also Read: 10 Amazing Facts Of People Born In October
Scorpio Weekly Horoscope:
According to the Weekly Horoscope Forecast, Scorpio locals may find love this week. Couples who are currently residing in the area may have a very unique experience, while singles may meet a new person. This week, it's possible that all of your financial troubles will go away. Your financial picture may be improved by taking responsible action. This week, avoid drawing attention to yourself at work and prepare to come back stronger than ever. The choices you make currently will have a significant impact on every aspect of your life. Utilize this time to relax with your friends and do activities you want to do.
Love And Relationship Horoscope
Spending time together in a romantic situation will help the two of you become closer. Whether your objective is casual dating or the start of a serious commitment, you've made a perfect choice.
Career And Money Horoscope
There may be times when it appears like nothing is getting straight at work. Scorpios may experience a lack of inspiration and motivation as a result. You will succeed if you have faith in your abilities and in yourself. You shouldn't hunt for new employment at this time. If you've been having financial trouble for a time, expect things to change. Entrepreneurs may be able to increase their customers and clients. The number of customers might rise.
Also Read: 10 Amazing Facts Of People Born In November
Sagittarius Weekly Horoscope:
According to the Weekly Horoscope Forecast, people born under the sign of Sag may experience excellent health. Your state of mind and body should benefit from the absence of illness and anxiety. It's possible that nothing will change in your financial condition. It can be good to add a new revenue stream that brings in sizable amounts of money. Your romantic life appears to be going smoothly. For some, the wedding bells of marital happiness are just around the corner. However, difficulties in your professional life could upset you. If coworkers are very envious of you, it may limit your progress.
Love And Relationship Horoscope
It's possible to develop a new love relationship with an intriguing person. The potential outcomes are probably pleasing to those who are in a romantic connection. Soon, your partner ought to have some good news to share with you.
Career And Money Horoscope
Those born under the sign of Sagittarius could be less productive at work and exhibit a lack of interest in their tasks. Increase your prospects of advancement by exerting more effort to win over your superiors. Better staff collaboration and management will result in a more productive workflow. There may be one or more chances to make extra cash available. If you want a dependable source of income, you should consider this. Your overseas commercial ventures may generate profits that free up funds for stock market investing.
Also Read: 10 Amazing Facts Of People Born In December
Capricorn Weekly Horoscope:
According to the Weekly Horoscope Forecast, Capricorn locals may have more boldness and self-assurance this week, which will enable them to make important professional choices. A person is creative when they have the capacity to think creatively. The work might be going well, and you might be selected to handle a new project. If you want your money to function more efficiently, you must take action. It's time to begin making plans for how to manage your money more skillfully. If you're successful, you'll gain cash advantages. Things seem to be improving in the romance department. Couples in Capricorn who are truly in love may soon hear wedding bells. Take a break as soon as you and your dear ones sense the need to do so. A child could make you extremely happy. Investing in real estate right now would be a bad idea. You can ruin both your image and your cash.
Love And Relationship Horoscope
You make your better half's day by making them happy and improving their quality of life. You definitely want a committed relationship to last if you're in one. Elders may be sympathetic to and supportive of Capricorns' love interests.
Career And Money Horoscope
Your careful attention to detail may enable you to complete an important assignment on schedule. One potential side effect is financial benefits. You'll be more willing to take measured risks in your profession since you'll feel safer and more confident. Businesses could see consistent growth and success. A number of good things are about to happen, and certain investments may pay out handsomely. Some Capricorn locals can expect a rise in workplace profits as well.
Also Read: 10 Amazing Facts Of People Born In January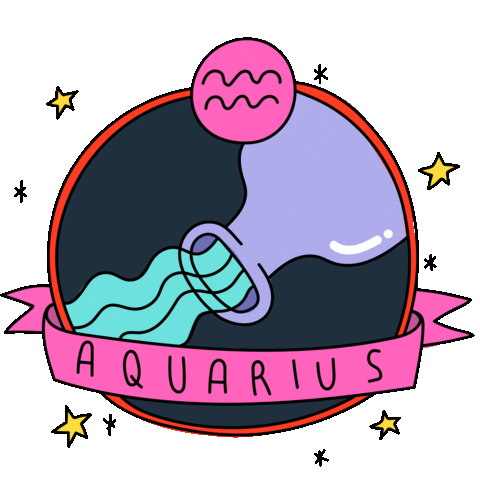 Aquarius Weekly Horoscope:
According to the Weekly Horoscope Forecasts, Aquarians can anticipate a productive week at work. You might discover that this week, thanks to the planetary alignment, all of your issues can be resolved. A balanced diet and consistent exercise are the rules throughout this time. You'll be better able to fulfill your obligations if self-care is your top priority this week. It's possible that one or both of your siblings could benefit from your assistance. Your encouraging attitude will give your friendship or romantic relationship a fresh start. Your marriage will continue to be happy, although your spouse might have some health issues.
Love And Relationship Horoscope
Concerns about your spouse's health could make you uneasy. Take precautions and pay close attention to your own body for any early indications of disease. As your ties with your partner's family get better, anticipate a beneficial influence in your marriage.
Career And Money Horoscope
This week, Aquarius local folks' abilities in management and leadership are expected to advance. This will assist you in standing out at work and gaining the respect you deserve. There may be many exciting opportunities provided to some folks. Do not disregard them. This week, some unwanted bills might arrive. Your financial status will remain stable if you have a steady paycheck, nevertheless. Owners of young businesses can confidently put their expansion plans into action.
Also Read: 10 Amazing Facts Of People Born In February
Pisces Weekly Horoscope:
According to the Weekly Horoscope Forecasts, Pisces natives may succeed with the help of their relatives. Your efforts are substantially boosted when you have the support and encouragement of individuals who care about you. On the other side, this week can be challenging for professionals. Every time you make a decision that will have long-term effects, keep the future in mind. Orders and payments from customers may be delayed, but it doesn't imply they aren't interested. Take your time and exercise caution. Owners of businesses have access to potentially profitable investment options. If you're married, the good news about your family's children will come early in the week.
Love And Relationship Horoscope
The difficulties that wedded Pisceans have already been experiencing will shortly be resolved. You could maintain harmony in your house and in your connection if you and your mate work together.
Career And Money Horoscope
This week will be exceedingly busy due to the increasing demands on you in every aspect. It is advised that you keep your cool at all times because of this. To complete important assignments on schedule, you must streamline your efforts. When talking about money with a coworker, keep your conversation private. Your peace of mind can be disturbed by an unexpected cost hike. To reduce the worry, try to unwind and come up with a plan to solve the issue. The responsibility for making crucial business decisions on possible new sources of income may lie on Aquarian locals.
Also Read: 10 Amazing Facts Of People Born In March