Here is your Free Weekly Horoscope from 3rd October To 9th October 2022.
Aries Weekly Horoscope:
This is not the first time, Aries, that you have demonstrated confidence and faith in your skills to go against the grain. You see this as an exciting voyage that will lead you to your inner equilibrium, and that is exactly what you want to achieve. You'll make an effort to accomplish everything your way, even if it means suffering the results. Be confident in your ability to make decisions and take good care of the things that are significant to you. Someone you love a lot will offer support. You'll behave in a covert, almost silent manner that will work wonders for you. The tension from your work will be relieved by enjoyable family moments. Spend some peaceful, leisurely time with your family and friends.
Love And Relationship Horoscope
In terms of your romantic life, everything will normally go well. You'll get the chance to spend some time with them in friendship and romance while putting all your other pressures and worries on the back burner. Throughout the week, a few minor concerns may come up that you may settle with your partner in an open dialogue. If you're single, you'll like the week, especially the weekend. You will be motivated and relaxed by your friends and loved ones.
Career And Money Horoscope:
There will likely be new opportunities at work. Take advantage of the opportunity to market your skills and yourself at this time. There aren't any major changes in your financial outlook predicted this week, so stay away from investments and risks.
Also Read: Aries Relationship Compatibility With Other Signs
Taurus Weekly Horoscope:
The current week, Taurus, you'll go against the grain. You will experience a period of denial and uncertainty regarding the events taking place around you or the statements made by those in your circle. There will be mental searching and conflicting thoughts. This is the way things naturally progress, so don't be alarmed. Resistance and protection are natural on your side until you are able to reach acceptance as you mature and as circumstances change. Use the weekend to reevaluate your life's constants and go over the details once more. Change the things that irritate you and hold onto the things that make you happy.
Love And Relationship Horoscope
You have nothing to fear in your romantic life, so be sure to communicate your sentiments to your spouse. This will facilitate a stunning, better-than-expected progression of events. If you are single and looking for a mate, you need to be careful with your decisions; watch out for getting carried away and making bad decisions. Never let your passion define who you are.
Career And Money Horoscope
Despite some anticipated changes to your duties or status, this will be a good week. Although no major adjustments to your money are anticipated, certain unexpected costs could cause planning issues.
Also Read: Taurus Relationship Compatibility With Other Signs
Gemini Weekly Horoscope:
You will be preoccupied with your place in society or the groups you are a part of this week, Gemini. Due to circumstances that caused you to view the world through a different lens, you are attempting to redefine your position. Have you ever questioned what it is that you, as a group member, are seeking? What goals do you have? How do you believe others perceive you? It's beneficial to challenge the facts because it will help you build new, more reliable foundations that will enable you to have a more upbeat and assured outlook on the future. If you want to succeed, you must be completely honest with yourself and engage in intense introspection without any hesitation or second thoughts.
Love And Relationship Horoscope
If you start putting forth a lot of effort, your romantic situation may improve. Put the past in the past and talk to your lover seriously. The same is true if you are single; holding on to the past will prevent you from moving forward.
Career And Money Horoscope
Significant improvements are anticipated; the right actions and initiatives will enable you to steer things in the desired direction. You're probably going to generate more money in your finances in an unexpected way. Be sensible and avoid overspending because you may lose things just as easily as you can obtain them. Within a second.
Also Read: Gemini Relationship Compatibility With Other Signs
Cancer Weekly Horoscope:
This week, Cancer, you will focus all of your energies on your family. Some situations will call for your involvement and even your forceful intervention. You will brainstorm ideas with your family members so that you won't have to work twice as hard later on to get the same outcomes. You might think about starting a family if you don't already have one. Because it seems necessary or because you have another reason to believe it is a good idea. You shouldn't worry because the occurrences will be favorable in any situation. Additionally, you will get the opportunity to reconnect with old friends.
Love And Relationship Horoscope
The circumstances of your daily life will have an impact on your romantic life. It is not your partner's fault if something irritates you. You'll need to restrain your envy if you don't want any bad outcomes. The same advice applies if you're single: channel your annoyance instead of venting it on your dear ones.
Career And Money Horoscope
You will have the best opportunity this week to impress coworkers and bosses with your skills. It's time for you to show just how far you can go. Keep a low profile and avoid arousing jealousy in others. Things improve financially, giving you some optimism for the future.
Also Read: Cancer Relationship Compatibility With Other Signs
Leo Weekly Horoscope:
Leo, the current week you have the freedom to schedule travel, meetings, social events, and anything else that will put you in close proximity to people and various circumstances, whether personally or professionally. Additionally, you have the power to have a big impact on the appropriate individuals, allowing you to use them to advance your goals. It's conceivable that some individuals who have been secretly working against you for a while will come to light and provide knowledge that can present challenges. Even though not everything they tell you is true, a lot of those around you will find it plausible and convincing. Be very careful when communicating because it will affect a lot of things.
Love And Relationship Horoscope
If you decide to clear the decks and settle certain issues that cause turbulence in your relationship with your partner, these days will be quite beneficial for it. You will have the opportunity to spend a steamy weekend in their arms without hesitation or fear. As long as you banish the negative thoughts from your head, the conclusion of the week will be equally lovely if you are single.
Career And Money Horoscope
This week, your job will advance quite well. You'll be able to network and communicate with people to spread the word about your ideas. You'll have the persuasiveness necessary to influence events in your favor. Your finances are beginning to balance, but there are still unresolved difficulties that must be resolved, so it is not yet time to go beyond and spend.
Virgo Weekly Horoscope:
This week, Virgo is a good time to create plans and get things moving. You'll be able to use your imagination to solve the challenges you encounter on a daily basis. Many of your affairs will be in your hands. However, constantly keep in mind that your actions must not violate anyone else's rights. In other words, you must consider the needs of others when making decisions that affect you. Limit your enthusiasm and respect the opinions of those around you. By doing this, you will satisfy your requirements and preserve the much-desired equilibrium with your surroundings.
Love And Relationship Horoscope
Your romantic prospects will be calm, upbeat, and lovely. If you choose to express your feelings and thoughts more frequently, the situation can be further improved. Your lover must feel both secure and desirable in your presence. The fire can be maintained with a gentle touch and a passionate remark.
Career And Money Horoscope
This week, communication is encouraged, which can help you advance professionally. You may now establish the connections required to advance your career and market your work. If you are clear about your effort, your superiors will be able to recognize it. You need to get your money in shape because you are already over budget and may not be able to meet certain essential commitments.
Also Read: Virgo Relationship Compatibility With Other Signs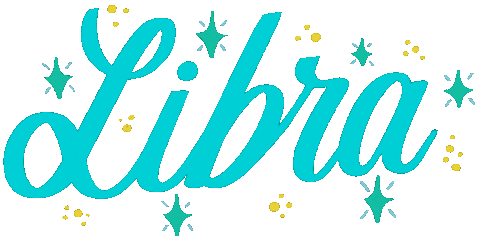 Libra Weekly Horoscope:
It won't be the first time you have to deal with obstacles and foes, dear Libra. This week works to your advantage by exposing people who have been deceitful for a while. Even if you may have understood something, your choices now benefit from the assurance that comes with assumptions. Do not be afraid to approach these situations with dogmatism. Moreover, the best defense is a good offense. Make your claim and explain your perspective. Give a warning to people around you right now: anyone who tries to meddle with you will get the same treatment.
Love And Relationship Horoscope
The current week is ideal for revitalizing your union. You no longer have the option to put off such scalding confrontations. Being dishonest with your lover is the best you can do because doublespeak has worn out your relationship. Your partnership has nothing to fear if you can get through this challenge. You two will develop an even closer bond that is enjoyable. If you're looking for a mate, keep in mind that you have to make tough choices and be sincere with yourself. Is there something or someone that forces you to keep yourself hidden?
Career And Money Horoscope
The coming week will be quite demanding and demanding. Your bosses' requests will be numerous and time-consuming. Setting boundaries and working hard to advance your profession are the only ways to handle everything. Don't underestimate the power of teamwork; it will also provide you with a big helping hand.
Also Read: Libra Relationship Compatibility With Other Signs
Scorpio Weekly Horoscope:
It might be wise for you to redefine your attitude in a few different areas this week, Scorpio. Your best option for moving forward might be to adopt an entirely different way of life and work environment. You need to start looking after yourself more and take steps to enhance both your physical and mental well-being. Even those close to you might need to reconsider their positions. Others must be kept near to you at all means, while some should be left behind. This week, every action that results in improvement and change is favored. Don't be afraid to make some crucial choices.
Love And Relationship Horoscope
You get frustrated when daily problems cause you and your partner to grow apart. Don't let yourself down. As long as you genuinely want something to change, it can. Your spouse is ready to comprehend, but you need to take action to start a conversation. Things are difficult to modify because time flies. Use this suggestion to make this week a time of increased intimacy with your mate. The weekend can be your reward for being sedentary the week before.
Career And Money Horoscope
This week at work could be pretty fruitful for you. You can take some time to unwind and calm down because you have nothing to be frightened of. You will soon receive the reward you have been working toward. Additionally, you have struggled to keep your money in order, and your efforts are beginning to bear fruit. Now that some unfinished business is taken care of, you can relax.
Also Read: Scorpio Relationship Compatibility With Other Signs
Sagittarius Weekly Horoscope:
Sagittarius, your outlook will change this week. Previously, any kind of commitment seemed terrible, but recent advancements may have opened up a new circle. You'll begin thinking about the next phase of your life, which will usually involve cohabitation, marriage, having a child, or making a significant job choice. Whatever it is, try not to let your enthusiasm get the better of you. It's just a matter of time till you make your decisions; the wind of change is here. Don't make snap decisions; instead, carefully analyze your options and your goals before making a choice. Before making a decision, you might hear some information or advice. Don't disregard it.
Love And Relationship Horoscope
You will be the one to start a new chapter in your romantic life, which is about to happen. Be prepared for any outcome because advancement can come not only from dedication but also from breaking away. You are aware of the circumstances in your relationship, and you can base your choice on them. Even though they may initially seem uncomfortable, some decisions turn out to be the best ones. Anyhow, believe in your instincts.
Career And Money Horoscope
This week, there may be some turbulence at work. Keep calm and keep your eyes on your objectives. You won't be responsible for anything that occurs, but you still need to handle it as effectively as you can. As long as you maintain your consistency and conservatism, you have nothing to be afraid of. Avoid overspending and indulging in your money.
Also Read: Sagittarius Relationship Compatibility With Other Signs
Capricorn Weekly Horoscope:
Capricorn, you might be astonished by how your life has changed in terms of your family, your fortune, or your location of residence if you take a look back at it. What percentage of things have changed? The truth is that change didn't happen on purpose; rather, it happened on its own as time passed. This implies that change in life is inevitable, regardless of how much you may reject it. The bad news is that. The good news is that you can usually influence events to proceed in the direction you want. Take control of the issue and manage it so that you can profit from it. As long as you maintain your confidence and optimism, time will soon vindicate your choices and actions.
Love And Relationship Horoscope
You might use the upcoming week to talk to your companion about your romantic life. Clarifying those matters that are still open and causing distance between you is vital. As a result, the mood will undoubtedly get better, offering the possibility of a happier and more imaginative weekend. Be adaptable and avoid taking things too far. It's not necessary to always respond to every action. Even if you are single and looking for a mate, keep it in mind. Be more accommodating and refrain from overreacting to everything. Simple things are what really matter.
Career And Money Horoscope
Be cautious not to become complacent at work this week. Events and advancements are going to happen quickly, therefore you should be able to adapt. In reality, a few developments will be quite helpful to you, and you should instantly take advantage of them by making the right choices. Your financial situation might definitely be better; it's just not ideal for you right now. Decide accordingly and avoid spending money or buying unneeded things.
Also Read: Capricorn Relationship Compatibility With Other Signs
Aquarius Weekly Horoscope:
Aquarius, you have a favorable planetary alignment this week. You can now decide on crucial problems and take riskier actions that will move you closer to your objective. You should resort to the individuals you trust and seek their advice or intervention since, in addition, other people's input seems to have a beneficial impact on you. If you play the game right, influential people will act as a catalyst. Additionally, a problem that has made your life difficult is now heading toward a solution, allowing you to breathe easier and experience less worry.
Love And Relationship Horoscope
This week, you should take a more impartial stance in your romantic relationships. Avoid engaging in delicate discussions with your partner. Save your strength; you don't seem to be able to deal with them successfully. Spend your time engaging in leisurely pursuits that you and your companion will enjoy. Keep your eyes open if you're looking for someone to share your life with. The planetary setting will have a beneficial effect on you, bringing the advancements you are looking for closer to yourself.
Career And Money Horoscope
Your work is progressing well, and the best circumstances now exist for certain alterations that will be to your advantage. Once you have the proper foundation, you may negotiate additional collaborations and bring them to fruition. Your efforts are beginning to have an impact on your finances. Now that luck is on your side, you can uncover additional sources of income. In general, it is advised to exercise caution when making purchases.
Also Read: Aquarius Relationship Compatibility With Other Signs
Pisces Weekly Horoscope:
Pisces, you don't seem to be having the greatest week. To make choices that will affect your future, you must be truthful with yourself and apply practical thinking. You shouldn't let this deter you, either, since you will be able to reason effectively and fairly balance your options. Don't lose time; complete your tasks before this week is through. In any instance, consider your requirements as well as the efforts you have put in to this point to reach your goals. Someone you can trust is discretely by your side, supporting your choices. Do not be afraid to seek for assistance if you need it.
Love And Relationship Horoscope
You'll feel the need to regain the harmony you've recently lost. Don't be afraid to clarify things to your partner if they have questions or uncertainties because of your approach. Find the equilibrium that will enable you to feel better about yourself and any new people who enter your life if you are single.
Career And Money Horoscope
Your professional life is moving in the right direction, and you'll be able to carry out your ambitions. You can start new partnerships and ventures that will be very beneficial to you. You have a number of financial commitments that put pressure on you and cause you stress. In order to achieve equilibrium, make an effort to control your pain. Spend less than you earn and soon you will notice some progress.
Also Read: Pisces Relationship Compatibility With Other Signs