Know your Free Weekly Horoscope from 30th October To 5th November 2023.
Aries Weekly Horoscope:
This week, your flamboyant disposition is probably going to flare up, and you might have a strong desire to explore new areas and take chances. Make sure you strike a balance this week between prudence and accountability to prevent any unneeded confrontations or setbacks. Now is a fantastic moment to take advantage of fresh opportunities that present themselves and move closer to your goals. Take advantage of this passionate and energizing week by seizing the opportunity! Professionals, this is a good week for you, Aries. You could make significant strides towards your goals. Aries has a good chance this week to improve their financial security and move closer to their long-term financial objectives. This week, Aries is urged to address their health with awareness.
Also Read: 5 Aries Secrets You Need To Know
Taurus Weekly Horoscope:
You can still encounter some difficulties in both your personal and professional life, even though your objective is to slow down and savour the present. This week, maintain your composure and attention and don't hesitate to seek close ones for assistance. For Taurus locals, this week is about striking a balance in your professional endeavours between hard labour and strategic thinking. This week, stick to a spending plan and put utility before extravagance. Increasing your financial literacy and creating a long-term financial strategy are also excellent goals to pursue this week. All things considered, Taurus should manage their finances in a balanced manner this week. If necessary, now is an excellent moment to ask friends or experts for assistance. Now is an excellent time to adopt lifestyle adjustments that will improve your long-term health.
Also Read: 5 Taurus Secrets You Need To Know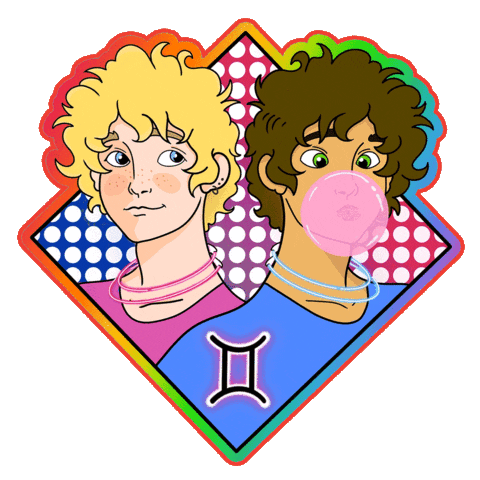 Gemini Weekly Horoscope:
Discovering new networking opportunities and establishing connections with people who share your passion may also prove advantageous. In summary, Gemini, this week calls for you to strike a balance between pragmatism and optimism so you can take full advantage of the possibilities that come your way. To ensure that you and your partner are in agreement, spend some time having honest and open communication. It could be beneficial for single Geminis to experiment with different dating apps or social circles. Investigating alternative revenue streams or job options with greater earning potential could also be beneficial. In general, Gemini individuals should continue to practise a healthy mix of discipline and moderation in their financial dealings this week. In general, this week necessitates striking a balance between self-care and action in your health-related pursuits.
Also Read: 5 Gemini Secrets You Need To Know
Cancer Weekly Horoscope:
People with cancer may have to deal with some unforeseen obstacles or adjustments in their careers this week. But in the end, these might produce fruitful outcomes and growth chances. Trust your skills and flexibility to overcome any challenge that arises. In general, those born under the sign of Cancer this week need to balance emotional commitment with flexibility in both their personal and professional lives. This week, have faith in your connections and in yourself to get you through. This could be the ideal moment for single Cancerians to go out there and meet new people. All things considered, this week encourages Cancerians to cultivate closer relationships with others and accept their emotional sensitivity. In general, this week demands adaptability and a readiness to welcome change in order to achieve your career goals.
Also Read: 5 Cancer Secrets You Need To Know
Leo Weekly Horoscope:
This week, you might notice that you're feeling more fun and passionate at home. Make the most of this energy to spend time with your loved ones, unwind, and have some much-needed fun. But this week, before you take any significant action, make sure you spend some time getting to know the person. In matters of the heart, never forget to communicate your feelings in an open and understandable manner to prevent miscommunications. Your professional success will depend on your ability to collaborate and function as a team. You can succeed if you maintain humility and are open to picking up knowledge from others around you. To maintain your body's balance this week, don't forget to sleep plenty and drink a lot of water. Pay attention to what your body requires, and take quick care of any health issues. This week, it might be important to consult a specialist or check with your doctor. You might feel more energised and concentrated in all facets of your life if you take control of your health this week.
Also Read: 5 Leo Secrets You Need To Know
Virgo Weekly Horoscope:
In terms of money, now is a good time to start saving for the future and to be frugal with your expenditures. Virgo: Make relaxation a priority in order to maintain your health. Recall that taking care of oneself is not selfish. This week, it's crucial to communicate, so make sure you and your loved ones have frank discussions to prevent miscommunication. All things considered, Virgos should use this week to concentrate on establishing and maintaining relationships. Maintaining organisation and monitoring due dates will help you stay on top of your workload. There can be some unforeseen difficulties by the conclusion of the week, so be flexible and adaptive in how you approach things. Recall that sustained financial security outweighs temporary profits. Making prudent financial decisions and exercising responsibility will help you create a more secure future. According to Virgo's weekly health horoscope, even simple physical activity, like stretching or walking, can make a big difference in your general well-being.
Also Read: 5 Virgo Secrets You Need To Know
Libra Weekly Horoscope:
Be ready to seize any chance that presents itself, and maintain an open mind. This is an excellent time to deepen your bonds with family members and have honest conversations about any problems or worries you may have in your personal relationships. Individuals who are Libras may also experience fresh passion and romance in their romantic partnerships. Anticipate some thrilling shocks as well as impromptu romantic actions. Make sure your significant other feels the same way, Libra, and express your gratitude. A week full of passion and love is ahead of you! People who are Libras may also be acknowledged for their dedication and hard work. This week, keep up the excellent work and relish your upcoming success! Your career is going to take a radical turn this week! Remain calm and follow your gut feeling. Whatever financial obstacle you encounter, you can overcome it with a little consideration and awareness. Remain composed and proceed!
Also Read: 5 Libra Secrets You Need To Know
Scorpio Weekly Horoscope:
This is an excellent moment for Scorpios to be honest and upfront about their sentiments in intimate relationships. Even though you might have some heated discussions with your loved ones, in the end, this will strengthen your relationship and lead to a deeper understanding. When communicating, exercise kindness and patience. Expect some beneficial adjustments in your partnership and be upfront and honest with Scorpio's sentiments and goals. Never forget to follow your heart and believe in your instincts. Scorpios are in for a passionate and rewarding love life this week! You can handle any financial obstacles by properly planning and creating a budget. Remain positive and have faith in your abilities and resources to manage any circumstance. If you are having health issues, you might also find it helpful to see a doctor or other healthcare provider. Recall that taking care of your health is an ongoing commitment to maintaining your health.
Also Read: 5 Scorpio Secrets You Need To Know
Sagittarius Weekly Horoscope:
You might run into some unforeseen difficulties or barriers in your career this week. Don't let this deter you, though. Instead, this week, make use of your positive outlook and problem-solving abilities to handle any challenges that may come along. Remain committed to your long-term objectives and never forget that every setback presents an opportunity for improvement. This is an excellent time to assess your budget and make any required adjustments in terms of your finances. Look for any fresh opportunities to boost your savings or income. Be open and truthful about your emotions and desires, and show that you are prepared to make concessions and find a middle ground. When it comes to matters of love, never forget to follow your intuition and maintain an open heart and mind. Your love life is going to be filled with passion, excitement, and new beginnings this week! This week will put your capacity to be flexible and adaptable in the workplace to the test, so remember to stay positive and follow your gut!
Also Read: 5 Sagittarius Secrets You Need To Know
Capricorn Weekly Horoscope:
This week, your relationships will depend on your ability to communicate and be honest. To prevent misunderstandings, make sure you respectfully and clearly convey your opinions and feelings. Capricorns may experience high emotions this week, so don't forget to prioritise self-care and take time for yourself when you need it. In general, have an open mind, be adaptable, and trust that things will work out in the end. Never forget to follow your instincts and have faith that things might turn out okay in the end! Remain adaptable and receptive to any new prospects that present themselves to you this week. Continue pursuing your objectives and have confidence in your skills! Maintain an optimistic outlook and have faith that everything will turn out okay in the end. You are capable of overcoming any financial obstacle if you have patience and diligent planning.
Also Read: 5 Capricorn Secrets You Need To Know
Aquarius Weekly Horoscope:
This is a wonderful moment to focus on your career goals and take decisive action to reach them. Although Aquarius might encounter some difficulties, don't allow them to deter you. Personally, it is an excellent moment to communicate with your loved ones and let them know how you're feeling. This week, set aside some time for self-care activities like meditation to help you unwind and reduce stress. Take caution not to overwork oneself and become exhausted, Aquarius. This week, if you have an open mind and heart, you might be pleasantly surprised by what transpires. This week, if you maintain your resolve and have an optimistic outlook, you might make some amazing professional progress. This coming week is expected to be one of rejuvenation and self-care, so seize the chance to prioritize your health.
Also Read: 5 Aquarius Secrets You Need To Know
Pisces Weekly Horoscope:
Look for opportunities to improve your knowledge and abilities through independent study or practical learning experiences. Pisces individuals can achieve significant advancements in their aims with a little work and commitment. If you remain open-minded and concentrated, Pisces might be pleasantly surprised by the outcome. Be receptive to fresh perspectives and chances for love as well, whether they involve meeting someone new or discovering new facets of your existing partnership. Remain receptive to new ideas and eager to establish relationships with others in related fields. You can grow your professional network and create fresh opportunities for success down the road by doing this. Pisces can position themselves for future prosperity and financial security this week by being proactive and disciplined with their money. This week, remember to be proactive and upbeat and concentrate on making a long-term financial strategy that aligns with the beliefs and aspirations of the Pisces sign.
Also Read: 5 Pisces Secrets You Need To Know