Know your Free Weekly Horoscope from 28th August To 3rd September 2023.
Aries Weekly Horoscope:
You naturally prefer to take charge and lead with passion and fire if you're an Aries. This week, your self-assurance is on full display as you take on problems with ease and draw attention to yourself with your audacious and risk-taking actions. The focus this week should be on utilizing your inherent Aries vigor and taking charge with assurance. Your fiery spirit is in full form and drawing success in all areas of your life, whether it is at work, in your love life, or with your finances. Be courageous, trust your gut, and don't be scared to speak up. There are no restrictions on what you can accomplish, so keep your eyes on the goal and remain concentrated.
Love And Relationship Horoscope
Your enthusiasm and self-assurance are huge turn-ons for potential mates when it comes to issues of the heart. Whether you're in a committed relationship or are single and dating, this week is all about showing your love in a brave and vulnerable way. In romantic situations, follow your heart and take the initiative. This is an excellent opportunity to express your feelings and establish deeper connections with the people in your life.
Career And Money Horoscope
This week at work, there is a lot of demand for your leadership abilities. Because your instincts are accurate, don't be hesitant to assume leadership roles and make significant choices. Even a promotion or new chance could be on the horizon as a reward for your hard work. Don't be scared to try new things or take chances because doing so may open up unexpected opportunities for you. Continue forth and follow your gut. This week, your self-assurance extends to your financial status as you make audacious moves to strengthen it. When it comes to financial decisions or professional changes, trust your gut and don't be scared to take chances. Your fiery energy will draw wealth and success to you. Before making any significant financial decisions, avoid acting on impulse and take the time to properly analyze the advantages and downsides.
Also Read: Zodiac Signs Who Are Attracted To Aries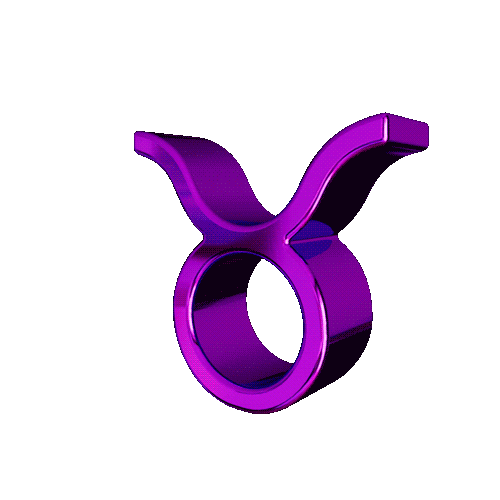 Taurus Weekly Horoscope:
For Taurus, this week will be a rollercoaster ride full of unanticipated events, both good and terrible. Hold on firmly and have faith in your gut. This next week will be filled with surprises, some good and some bad, Taurus. Hold on tight and have confidence in yourself even though it may seem like you're riding a rollercoaster with startling ups and downs. If you run into problems, don't be embarrassed to ask for assistance. Be flexible and accepting of change because it might bring about exciting new opportunities. Don't be scared to take chances and have faith in your senses.
Love And Relationship Horoscope
This week, Taurus may encounter some difficulty in issues of the heart. Unexpected occurrences could make your connections tense. But communication is vital. Be open and direct with your partner about any difficulties. Taurus singles might run into someone who challenges their preconceived notions, which could spark an intense and unforeseen romance.
Career And Money Horoscope
Taurus, this week is all about taking career risks. You might be compelled to pursue a novel career opportunity or undertake a challenging endeavor. Don't be hesitant to show off your talents and skills; have confidence in them. Your perseverance and diligence will eventually bear fruit. This week, Taurus may have a cash windfall, but you should be careful how you spend it. Spend some time creating a budget and making plans so you can capitalize on this fortunate circumstance. Focus on long-term financial stability and refrain from impulsive purchases.
Also Read: Zodiac Signs Who Are Attracted To Taurus
Gemini Weekly Horoscope:
You'll feel a frenzy of energy this week as you ride an emotional roller coaster. Buckle up since this ride might not be suitable for those with weak hearts. You have a lot in store from the cosmos, so keep your wits about you as you navigate the turns that lie ahead. You will be at the forefront of fascinating new experiences this week. There is no challenge that you cannot overcome when the cosmic energy is guiding you. You're about to plunge deep into your feelings, but you have the resources to emerge from it stronger than ever. Nothing can prevent you from achieving your aspirations if you have faith in yourself and remain committed to your objectives.
Love And Relationship Horoscope
As you negotiate the emotional waves of love this week, your relationships will take center stage. Although there may be some turbulence, don't be scared to take chances and consider different options. You will discover that the universe is working to bring you and your soul mate closer together if you have faith in the power of your heart.
Career And Money Horoscope
This week, your finances may go through some changes, but don't let that get you down. You possess the ability to go beyond any challenge and succeed financially. Keep a close check on your spending, and when it comes to making investments for the future, don't be hesitant to take calculated risks. This week, your health and well-being will be highlighted, so you should take good care of yourself. Even though you might feel more anxious or stressed than normal, try to focus your energy on something constructive, like meditation or exercise. If you need support or assistance, don't be hesitant to ask your loved ones for it. Keep in mind that taking care of yourself is not selfish; it is essential for your general well-being.
Also Read: Zodiac Signs Who Are Attracted To Gemini
Cancer Weekly Horoscope:
Cancer, you're in for a crazy journey this week. You'll encounter some challenges, but you're a fighter at heart, so you won't falter. You'll succeed if you follow your natural instincts as you navigate these turbulent waters. This week, the stars are lining up to strengthen Cancer even more. Don't be intimidated by the problems you'll encounter in all facets of your life, from your career to your relationships. You possess the strength to overcome anything that is in your path. Lean on your family for support, but keep in mind to trust your gut.
Love And Relationship Horoscope
This is the week to put yourself out there if you're single, Cancer. Potential lovers will be drawn to your confidence and magnetic energy since your charisma is at an all-time high. Prioritise conversation and comprehension with those you are already dating.
Career And Money Horoscope
Unexpected challenges will arise in your professional life. Instead of letting them stop you from achieving your objectives, make use of them to be creative and find fresh approaches. Remember to give credit where credit is due and to be open to constructive criticism. Long-term success will come as a result of your perseverance and quick thinking. Don't allow the uncertain financial situation to concern you. Keep a cool mind and choose wisely in light of the situation you are in. Don't overspend, but don't be hesitant to make an investment in yourself. In the long run, you'll experience success with diligent planning and hard effort.
Also Read: Zodiac Signs Who Are Attracted To Cancer
Leo Weekly Horoscope:
This week, you'll display a surge of originality and ingenuity. As you venture into unfamiliar territory and endeavor to meet new obstacles, confidence will be your key to success. Success will come to you if you remain determined, inspired, and energized. Leos should anticipate feeling extremely inspired and driven to succeed this week. The world will be your playground as you are bursting with enthusiasm, inspiration, and innovation. But you must also keep your approach grounded, realistic, and humble. By doing this, you may be sure that your vision is on track and that you'll realize your goals and aspirations. You have power over your future this week, whether it concerns love, money, a career, or your health. Accept the difficulties and maintain your faith.
Love And Relationship Horoscope
This week, Leos will find themselves in great demand and want in matters of the heart. Everyone around you is captivated by your magnetic personality because you exude charisma, charm, and sensuality. Whether you are attached or single, romance will be in the air, and you will be completely taken by surprise. Enjoy the journey while keeping an open mind and heart.
Career And Money Horoscope
This week will be an eventful one for Leos professionally. You'll discover that new chances for improvement, development, and advancement are being offered to you. Consider each opportunity carefully and select the one that most closely fits your objectives and values. You will find yourself reaching new levels of accomplishment and achievement if you maintain a high level of confidence and trust in your intuition. Leos should anticipate some favorable gains and benefits this week in terms of money. Your perseverance and hard work will eventually bear fruit, and you will enjoy the rewards of your labors. Make the most of this chance to increase and diversify your financial resources by remaining committed, strategic, and strategic.
Also Read: Zodiac Signs Who Are Attracted To Leo
Virgo Weekly Horoscope:
Virgo will be enjoying a heavenly glow this week as the planets align to support achieving achievement in all spheres of life. Even though there might be some difficulties along the way, Virgo's accuracy and organizational abilities will be a great help. This week, Virgo's meticulousness and attention to detail will be crucial to their success. Virgos should embrace their analytical side and lean into their practical inclination in both their personal and professional lives. Virgos should take advantage of the very productive planetary alignment at this time to set lofty objectives and create detailed plans for achieving them.
Love And Relationship Horoscope
The Virgo sign should be patient and understanding in their romantic relationships. Communication will be essential, so Virgos should be careful to convey their emotions in a considerate and clear manner. Those who are single could feel more receptive to the concept of a committed relationship, but they should think carefully about their underlying motivations before committing.
Caree
r And Money Horoscope
Virgos should put their ability to plan ahead to the test this week. Opportunities to take on new jobs and responsibilities will abound, but it will be crucial for Virgos to manage their time and keep on top of their to-do list. Success will depend on cooperation and teamwork, therefore Virgos should make an effort to keep lines of communication open with their coworkers. This week, Virgo may encounter financial chances, but it's crucial that they proceed with caution while making any investments or purchases. Virgos should conduct a thorough analysis of every opportunity before making any significant financial decisions. Although there may be some risks, there may also be significant potential rewards.
Also Read: Zodiac Signs Who Are Attracted To Virgo
Libra Weekly Horoscope:
It's likely that Libra will have a burst of creative energy this week, making it the perfect moment to embark on a brand-new endeavor or pastime. Your romantic relationships will flourish, and you'll discover that you're better than ever at juggling work and leisure. However, pay attention to your expenditures because unforeseen costs could arise. The astrological motions this week are ideal for assisting you in finding balance because you, as a Libra, are recognized for your desire for it. You'll be inspired to start something new, whether it's a creative endeavor or an intriguing new project at work. You'll feel energized, focused, and driven. And, you'll discover that you're more prepared than ever to establish a healthy balance between love and career because your relationships are also in the spotlight. However, exercise caution with your money because unforeseen costs could occur.
Love And Relationship Horoscope
This week, your romantic relationships will flourish because of the good effects of your creative energy. You'll be able to strike the ideal balance between romance and reality since you'll feel more in tune with your partner's demands. Single Libras should make use of this period to explore their creative sides and try out new pastimes that could result in romantic relationships.
Career And Money Horoscope
This week's astrological developments are favorable for Libra's professional objectives and career. You'll be inspired to start a new project by your creative energy, and you'll discover that you can balance your personal and professional lives. This is the perfect opportunity to break free from old habits and go in a daring new route if you've been feeling trapped at work. You need to be particularly careful with your money this week. Make sure you have a financial strategy in place to prevent overspending in the event of unforeseen expenses. You can make prudent financial decisions that will position you for long-term financial success if you are cautious and deliberate.
Also Read: Zodiac Signs Who Are Attracted To Libra
Scorpio Weekly Horoscope:
The coming week will be quite emotional for Scorpios. Hold on tight, Scorpio; the world is throwing some unexpected scenarios your way. Although this week may feel emotionally chaotic, remember that everything happens for a reason. Scorpios should be ready for unexpected events to occur in all facets of their lives this week. Despite the fact that it could seem overwhelming, these incidents will result in much-needed adjustments. Scorpios must have faith in their gut feelings and be open to the unexpected. They will get greater clarity and inner power as they proceed.
Love And Relationship Horoscope
Scorpios are urged to be frank and honest with their loved ones this week. Relationships may be strained by unforeseen events, so it's critical for Scorpios to be vulnerable and allow their partner to be there for them. Scorpios should take advantage of this opportunity to work on developing stronger bonds and a better knowledge of one another.
Career And Money Horoscope
Professionally, Scorpios should be ready for a hectic and demanding week. They might need to use their imagination and think outside the box to deal with the unforeseen scenarios they will encounter. Scorpios will rise to the occasion and display their special skills and qualities, despite the fact that this may be difficult. They could even be astonished by how resourceful and capable they are in the end. This week, Scorpios should use financial caution. They could have to spend more money than they had planned because of unforeseen circumstances in their lives. Scorpios need to be careful with their expenditures and adhere to a budget. Scorpios should think about alternative methods of earning money and making investments in their future during this time, nevertheless.
Also Read: Zodiac Signs Who Are Attracted To Scorpio
Sagittarius Weekly Horoscope:
Sagittarians should expect an exciting week. You're prepared to venture into unfamiliar territory and take on difficult tasks. But make sure to keep your feet on the ground and your eyes on the prize. The universe is encouraging you to take risks and leave your comfort zone. Believe that the universe has your back whether you're pursuing a brand-new hobby or making a significant job change. Make sure, nevertheless, that your priorities and principles remain intact. Keep in mind what is most important and don't let the excitement of new prospects distract you.
Love And Relationship Horoscope
For Sagittarians this week, romance is in the air. People find you particularly alluring and gorgeous right now, and they can't help but take note. This is a fantastic time to show your love and be willing to receive it in return, whether you're in a committed relationship or are single. But be careful not to go too rapidly. Spend time creating deep friendships and allow love to grow organically.
Career And Money Horoscope
Sagittarius, you're a born leader, and this week, your abilities are clearly on display. You are the go-to person for major initiatives and team collaborations since you are forceful and self-assured. It's important to speak up and express your opinions because they will probably be well-received. Thoughtfully utilize your time and maintain organization. Avoid taking on more than you can handle. Sagittarius, this is a perfect week to concentrate on your finances. You have more motivation to set up money for your future and make other investments. But be wary of any quick-money schemes and reckless spending. Keep in mind that perseverance wins the race. You'll make tremendous progress over time if you start modestly in achieving your financial objectives.
Capricorn Weekly Horoscope:
You will embark on a cosmic adventure this week to realize your ultimate triumph. Your hard work and dedication will finally pay off, and you'll know exactly what has to be done. You'll benefit from your optimism and confidence. Capricorn, the stars are in your favor! This week is all about concentrating on your objectives and working diligently to fulfill them. You are driven to succeed because you are aware of what must be done. However, it's crucial to maintain perspective and control over your ambition. Don't disregard your relationships as you neglect your self-care.
Love And Relationship Horoscope
This week, as long as you achieve a good balance between work and recreation, your relationships will flourish. Your spouse will value the work you are putting into the relationship, and if someone captures your attention, your single status can change. But it's crucial to avoid becoming completely consumed with your profession, as this might strain your relationships.
Career And Money Horoscope
This week, your career will benefit from your dedication and hard work. Your efforts will be noticed by your coworkers, who might present you with additional chances or promotions. It's crucial to keep pushing yourself and to avoid getting comfortable. Maintain your network and look for fresh opportunities. This week, unanticipated cash chances could present themselves. While it's vital to take sensible chances, you should also be careful not to place yourself in a precarious financial situation. Be careful with your money and your investments, but don't be afraid to gamble on something that can pay off for you in the long term.
Also Read: Zodiac Signs Who Are Attracted To Capricorn
Aquarius Weekly Horoscope:
The universe is putting Aquarians on alert this week. You are prepared to shock the world. Accept your distinctive vision and take control of your life with a renewed sense of direction. The stars are in your favor this week, Aquarians. A cosmic wind is fueling your innate sense of adventure and curiosity, advancing you down your path to greatness. Don't let anything stop you from seizing this chance to control your life. This week is all about living life to the fullest, connecting with people, and pursuing your hobbies.
Love And Relationship Horoscope
This week, the stars are on Aquarians' side when it comes to romantic relationships. Whether you're single or in a relationship, the universe is urging you to delve deeper into your emotions and strengthen your bonds with the people you care about. This week is all about examining the depths of your relationships, being open and honest with your feelings, and fortifying your ties to the people who matter most to you.
Career And Money Horoscope
This week is the ideal moment to change things up if your career has seemed to stagnate. You are being urged by the cosmos to take daring chances and discover uncharted territory. The prospects are limitless, whether it be beginning a new enterprise, assuming a leadership position, or entering a new sector of the economy. Take a gamble on yourself and your skills without fear. You might have been thinking about money lately, and this week the universe is encouraging you to take control of your financial future. This week is all about taking charge of your money and laying the foundation for a more secure future, whether that means making progress on debt repayment, looking into fresh investment opportunities, or simply reviewing your budget.
Also Read: Zodiac Signs Who Are Attracted To Aquarius
Pisces Weekly Horoscope:
You'll feel more in touch with your spiritual side and creative side this week. Your talent for spotting beauty in unexpected places is a Pisces trait, and this week you'll be motivated by everything you see. To accomplish your goals, both personal and professional, harness this creative force. This week is all about embracing your creative, intuitive, and imaginative Pisces traits. You'll experience a burst of creativity that will enable you to explore your creative side, whether that be through writing, drawing, or simply taking in the wonders of nature. Let your heart lead you to what actually makes you happy rather than letting practicality hold you back. This week, you might also notice that your intuition is sharper, which will make it easier for you to make significant judgments.
Love And Relationship Horoscope
As your emotional and spiritual selves unite this week, you might experience a deeper level of intimacy with your lover. It's a terrific idea to talk openly and honestly about your sentiments at this time. This is a fantastic opportunity, if you're single, to network and meet new people. When it comes to love, trust your gut; you might just meet your soul mate.
Career And Money Horoscope
Your creative juices will be flowing this week, and you'll be brimming with fresh ideas for your professional life. Make use of this motivation to be creative and inject new life into your job. When making important judgments, trust your gut and don't be scared to take chances. It's a terrific moment to develop new endeavors and partnerships. This week, your finances might improve, but be careful not to overreact. Control your expenditures and make sure to save money for the future. When making investments, trust your gut; you might come across a profitable opportunity.
Also Read: Zodiac Signs Who Are Attracted To Pisces