Here is your Free Weekly Horoscope from 26th December 2022 To 1st January 2023.
Aries Weekly Horoscope:
The current week, Aries, you might feel that your pay isn't enough (of course, you could feel that way every day). To fulfill an arbitrary deadline might not inspire you to work longer hours or try to produce your work more quickly. If you have the week off, this is an excellent time to focus on projects that require a lot of cautious and exact work, such as fine painting or editing a piece of writing. This week, you can also have strong romantic feelings. It's likely that you're immersed in a book or a sensual movie. Additionally, if you can get your lover to watch it with you, it can inspire some fun in private.
Love And Relationship Horoscope
Due to the influence of some planets, you may daydream about the potential paths that love could lead you on during your romantic engagement. Be careful to ask the universe for assistance in getting there while you give yourself permission to get lost in what the future may contain. You can think that your emotions are beyond your control. It might seem impossible to marry your heart's desires with what you are given. If you find out that your crush or an ex has begun dating someone new, be sure to maintain your composure and try not to let yourself go off the rails. The weekend can do wonders for your mood and help you reconnect with your optimism for the coming year. Your motivation will also be restored giving you the motivation you require to quickly recover from any romantic setbacks you may have previously experienced.
Career And Money Horoscope
This week, let's finish strong, Aries! Your workweek has gotten off to a sluggish start. Therefore, this can be the ideal moment to take advantage of the festivities or time off from work. With this in mind, you could feel that after the festivities are finished, getting back on track is a little difficult. And as the week goes on, you might start to think more deeply about your career path and dedication to success. In 2022, you will be encouraged to reflect on the course of your career. You might experience increased confidence in how you overcame any anxieties or skepticism while incorporating your hidden skills into your journey.
Also Read: Types of Husband Material, Ranked From Best To Worst
Taurus Weekly Horoscope:
What you put out into the world, Taurus is seen by many. You might want to check your grammar and spelling one more time. This week, be careful what you post because it can be reshared by others, which could damage your reputation. And as the week goes on, you and a friend can start to feel close. It's likely that as you share some old tales, you become aware of how much you have in common. Or perhaps your friend is sobbing on your shoulder and you are deeply moved by your compassion.
Love And Relationship Horoscope
You should set aside some time at the beginning of the week to exercise self-care and assess your health since the busy holiday season is almost over. You can get ready for romance in the new year by ruling your hopes and visions according to some planetary influence. This will help you get back into a calm and grounded frame of mind. On New Year's Eve, there will be an aura of passion that will make you want to find a new romantic conquest. Give yourself the go-ahead to wear your hair down, look your best, and flirt shamelessly. There is no guilt in taking advantage of the atmosphere at this time when people are likely to be in the mood to connect.
Career And Money Horoscope
This is the final week of 2022. Taurus, are you prepared? At the start of your workweek, take pleasure in the holiday activities. You might not feel as professionally focused until the middle of the week because there won't be much going on until then. By Wednesday, you might feel particularly reflective about your career development. You might feel dreamy, so take advantage of this opportunity to connect with coworkers, mentors, and business acquaintances who have had a favorable influence. Don't forget to give yourself credit for pursuing your career goals in 2022.
Also Read: Most To Least Funniest Zodiac Signs
Gemini Weekly Horoscope:
Although you should avoid being arrogant or overconfident, you have a lot of confidence in yourself. Today, it could be counterproductive to try to push your own beliefs on others. Being correct is not sufficient. You must also act in a way that doesn't upset others. Today, a humble attitude will enable you to finish a number of unfinished business. Additionally, you and your lover might be seen making out in public. Gemini, a coworker might see you and your sweetheart holding hands while out together, or your kiss might appear on the big screen at a baseball game. You can open your bedroom door to see rose petals on your bed after your partner performs a lovely romantic gesture.
Love And Relationship Horoscope
At the start of the week, you might find that people are paying more attention to you because of some planetary influence that draws emphasis to what makes you special. Your interests and pastimes will pique people's interest and help you stand out from the crowd. Now is an excellent moment to give your dating profile a little more flair. Consider taking some fresh photos for your social media platforms. The goal is to actively seek attention rather than just accept it. You never know who you might catch once you put yourself out there. Get ready for the upcoming year by organizing throughout the middle of the week. Your New Year's celebrations will begin early on the thirty-first! You'll make new friends and, perhaps most significantly, flirt!
Career And Money Horoscope
You might wish to go through the specifics of your commitments at the start of your workweek. Lack of direction or control can be unpleasant, but it can also be beneficial if you use it to reinvest in your professional strength. In order to concentrate on stabilizing the value of your initiatives and endeavors, it can be best to withhold some of your resources from others in your professional network. As the week goes on, some planetary influence may be able to expand your professional network by presenting you with new chances to interact with or collaborate with coworkers.
Also Read: Zodiac Signs Compatibility Chart (love, friendship, enemy, colleague, romantic date)
Cancer Weekly Horoscope:
This week, Cancer, you might have desired to keep your connection a secret from your relatives. However, the secret is now out. It's possible that one of your children told your parents what happened. Or perhaps you and your beau were out shopping and you just so happened to run into your folks. It's now time for everyone to introduce themselves. As the week progresses, you'll be rushing through your tasks in an effort to finish your work early and take the week off for the holidays. Cancer, you might be quickly sending out emails or posting the final of your reports. You'll concentrate on completing tasks.
Love And Relationship Horoscope
It's possible that on January 31st evening, your amorous advances won't be successful. These might also make you less open to love, and you'll be tempted to set up romantic barriers. Instead of worrying about letting people in or keeping them out on this day, try to find methods to unwind at home before the new year. If you do feel the need to get in touch with your crush, attempt to schedule it for the afternoon of January 31. Take action in the middle of the week if you've been wanting to update your appearance. Consider having a low-key New Year's Eve celebration so you can still concentrate on your goals for the next year. In addition, you'll want to feel well on the first.
Career And Money Horoscope
Cancer, make the most of your final workweek of 2022! You'll probably spend the first part of your workweek concentrating on seeing your loved ones for the holidays. Put away your work and turn off your work phone. During the festivities, keep your attention on the present. You might feel more sensitive and introspective as the week progresses as you consider how far your professional obligations and working relationships have come. You'll be more reflective by the middle of the week, especially when you consider how far both you and your professional partnerships have come. You might even be shocked by how much you actually took on this year! For a job well done, you might get some kind of acknowledgment.
Also Read: 4 Zodiac Signs Most Likely To Regret After Marriage
Leo Weekly Horoscope:
Leo, at the start of the week you might be very aware that you need more time off. It's possible that you need more sleep or just more time to relax and unwind. Leo, this is when you stop everything, put down your phone, and take a mindful breath. This simple act can go a long way toward helping you feel more centered and grounded. And as the week goes on it would be good to be pampered. It would be excellent to get a massage. Or you can slip into a bubble bath or hot tub. Leo, you might want to wrap yourself in the softest fleece you can find. And your tactile senses are ready to be delighted.
Love And Relationship Horoscope
This week, your social life will be booming thanks to a few planets that regulate learning and intellect in your horoscope. It's best to discover love now through reasoned attraction rather than instinct. Consider asking them over to watch a documentary or sending them an article you think is exceptionally insightful and fascinating if you currently have someone on your mind.
Career And Money Horoscope
What can you do, Leo, before 2023 starts? The holidays may overshadow your work, so don't be shocked if your workweek starts slowly. Enjoy this vacation from your regular schedule so you may celebrate with your loved ones! It's possible that work will pick back again on Wednesday. However, you might feel more appreciative of the time and effort you put into and achieved in your regular workday this year. You might even be shocked by how much changing your habits, routines, timetables, or even employment has altered your work life! You might feel prepared to start the next phase of your career path by Thursday.
Also Read: Zodiac Signs After Having Sex According To Astrology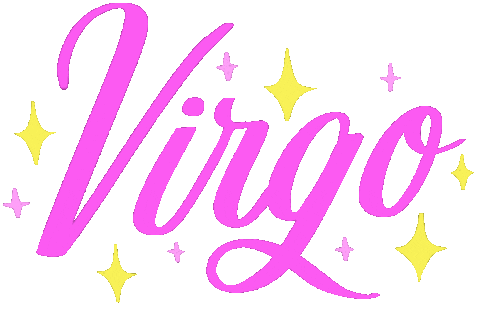 Virgo Weekly Horoscope:
You're working on perfecting something, Virgo. Perhaps you'll hang some photographs in the living room. Or perhaps you're preparing a delicious treat for your sweetheart. You want to do something perfectly today. You might experience romantic chemistry today. Virgo, as you reach to open a door, you might accidentally touch the hand of a total stranger, sparking a dialogue. You quickly discover that you share a number of things in common. This might result in a coffee date and ultimately more. You can find love if you search for it.
Love And Relationship Horoscope
Throughout the first half of the week, my dear Virgo, you will be required to organize your ideas and feelings. Self-expression is governed by a planetary influence in your chart, and themes relating to how prior relationships have altered you are certain to surface. Utilize this energy to examine and learn from any prior boundary mistakes you may have made so that you can go forward with better relationship dynamics in the future. You might be tempted to stay in as the new year draws near rather than venture out and interact with a crowd of strangers. Think about throwing a small gathering with your friends, and use the occasion as an excuse to invite your crush to join you. New Year's Eve will have a cheerful atmosphere overall. The first, though, ought to be all about you, your artistic objectives, and enjoying yourself. Set goals for your artistic growth for the upcoming year using these energies, and any deserving suitor will be drawn to you.
Career And Money Horoscope
Now, Virgo, let's get through the last week of 2022. There may be a greater emphasis on rest and relaxation at the start of the workweek as you spend the holidays with your loved ones. Even though you don't want to relax, you might think that this is a great change of pace from your typical workday. You might need to finish your task successfully later in the week. And in the midst of the week, you might want to reevaluate how you intend to follow through on your commitment to your creative, passion projects, and self-expression. It might also deal with any office crushes you might have or suspect you have! Try to keep a clear understanding of your boundaries with regard to your commitments, partnerships, and employment requirements in any case.
Also Read: Find The Best Zodiac Sign Matches For You According To Astrology
Libra Weekly Horoscope:
This week, the spotlight is on you, Libra. You might be paying a visit to your extended family's children, such as your relatives, nieces, and nephews. And, you might be able to assist a relative who is expecting or has just given birth, Libra. You are now surrounded by younger people. And, you may also immerse yourself in attentive meditation as the week goes on, Libra. You might perform a guided meditation or listen to soothing piano music as you balance your seven chakras to attract positive energy and clear your aura. You may meditate while watching an affirmation video with binaural beats that directly reach your subconscious or while listening to ASMR. You'll concentrate on your inner self.
Love And Relationship Horoscope
This week, chance meetings will occur. Be alert for new directions to pursue because, with this energy, your future could change in an instant. These energies are favorable for embracing love, so if you've been on the verge of a relationship, something could push you over the brink. Just try not to get too depressed if you don't wind up with a new love interest by the day's end; it simply indicates that you're moving in the direction of a deeper love in the future. You can be asked by a planetary influence to speak truthfully while maintaining your boundaries. To get the most out of it, you'll want to find a way to be open without appearing vulnerable.
Career And Money Horoscope
Take pleasure in your final workweek of the year, Libra! Instead of concentrating on work at the start of the week, spend time with your family and friends. You should take some time off during this season to spend time with your loved ones and celebrate the holidays! In order to avoid feeling overcommitted during the workweek owing to some planned influences, you may need to work on a better schedule or habit. Try to be adaptable without going too far; if you are not careful, this planetary may unintentionally push you outside of your comfort zone. Fortunately, later in the week, you might feel more assured and proactive about your work commitments. But be ready for accidents or misunderstandings.
Also Read: Least To Most Crazy Zodiac Signs According To Astrology
Scorpio Weekly Horoscope:
It's possible that you and a sibling have a get-together scheduled for this week, but it would be straightforward for things to go wrong this week. Scorpio, there can be a delay due to the weather, your schedule, your timetable, or both. Flexibility is essential. Additionally, as the week goes on, you and your companion might do something incredibly enjoyable that sends shivers down your spine. Scorpio, this can entail getting massaged together or relaxing in a snow-covered hot tub. This is a terrific day to meet someone who has romantic thoughts if you're looking for love. And the romance novel-caliber love that emerges might be.
Love And Relationship Horoscope
During the first few days of the week, your crush can start to dominate your thoughts. When it comes to someone you have your eye on or, worse still, someone from the past, you could feel a touch obsessed. Try your best to locate some constructive diversion right now. Do your best to accept and let go of any injuries from the past as you invoke love from the other side of the veil. By midweek, you'll feel a lot more like yourself. During this time, you'll experience an increase in self-assurance, vitality, and happiness, allowing you the chance to get out of any funk that may have developed during the previous few days. This might also be the time that someone you've been waiting to hear from lately decides to get in touch. Your individual passions will rekindle on New Year's Eve. You'll feel as though you can do anything thanks to these vibrations, and you should be able to! Make romantic-themed resolutions for 2023 instead of saving desires for this day.
Career And Money Horoscope
Before the year 2022 comes to a conclusion, Scorpio, decide what you want to concentrate on. The start of the week encourages you to participate in the celebrations and spend the holidays with your loved ones. When you are with your loved ones, live in the moment. Thanks to some planetary influence, you may feel more motivated to discuss your passion projects and ideas later in the workweek. This impact is positive, enthusiastic, yet realistic – the ideal blend to daydream about your endeavors. It might be a great opportunity to experiment with your concepts or discuss your goals with coworkers.
Also Read: Kind of love that you need according to your zodiac sign love astrology
Sagittarius Weekly Horoscope:
There is a small conflict going on between your emotions and your brain, Sagittarius. Your mind is aware of your financial restrictions, your general spending plan, and your desired level of savings. A terrific new pair of designer sunglasses or a water bottle with a UV light to kill germs, though, can get your heart racing. You're having trouble keeping to your budget, Sagittarius. You might be nesting as the week goes on. It's possible, Sagittarius, that the weather outdoors makes it challenging to do anything else. Consider staying in, wrapping yourself in a fleece blanket, and entertaining the youngsters by watching animated films. Maybe you want to do something a little more retro, so you and your family are assembling a jigsaw puzzle at the dining room table.
Love And Relationship Horoscope
On the thirty-first, a planetary influence will cause you to feel really inspired. If you think your crush has been considering a few potential partners, now would be the moment to make your move and make an impact because this influence will give you a competitive edge. Please refrain from putting anyone's feet near the flames. If the focus is on demonstrating your value rather than putting pressure on other people to recognize it, you'll feel better about yourself and the outcome of the situation. You'll also start to feel as if you have a big heart and lots of love to share, but be careful not to give it to anyone who doesn't truly value you.
Career And Money Horoscope
Sag, make the most of your final workweek of the year! At the start of the week, you won't be thinking about work because you'll probably be spending time with family and friends and celebrating the holidays. Enjoy this time by spending it with pleasant people, delicious food, and lots of sleep. By Wednesday, you might be more aware of your values and how your sense of security has evolved over the last year. You can also experience a strong sense of gratitude for all that you have and all that you have accomplished. However, try to avoid taking the delusional position. The following day, be optimistic. It might be advisable to take a step back to make sure you have all the necessary facts, even though some planets may urge you to move on. Keep an eye on the activity in your bank account and try not to worry about your personal or financial security.
Also Read: Least To Most Attractive Zodiac Signs According To The Astrology
Capricorn Weekly Horoscope:
As the week begins, Capricorn, everything feels better when you manage your money well. Even if you might occasionally object to accounting concepts, knowing what you have and what you need always makes you feel more secure and powerful overall. It would be wise to organize your funds. And as the week goes on, you might sit down with a pen and paper to write a short narrative. You might be able to work on a script with a pal. Or perhaps you are writing in a journal with writing prompts that direct you to concentrate on achievement and gratitude. Your ideas will be put down on paper.
Love And Relationship Horoscope
At the start of the week, Capricorn, you might feel that you don't have much time to devote to concerns of the heart. Additionally, you'll want to grow and improve, which could make romantic relationships difficult. Rest assured that making the decision to better yourself will ultimately result in more fulfilling relationships. However, if you do feel ready to meet someone new, your opportunity will present itself around the New Year. You will enjoy connecting on a deep level, and you might discover that you can easily communicate on the same wavelength as a total stranger. You can very well meet your next special someone if you look for opportunities to connect with people who share your interests.
Career And Money Horoscope
This week, Capricorn, finish it up! Turn off your phone and put your work aside at the beginning of the week to be present for the festivities. Enjoy this unique time as you celebrate the year with your loved ones over the holidays! Later in the week, you might become more aware of how much planetary influences have affected your interpersonal relationships and professional dynamics. This may also imply that you should reflect on how much you have changed during this process with a little more introspection. If you want to improve your communication skills or conclude the year with a positive coworker relationship, use your discernment to view yourself clearly.
Also Read: Know Your Zodiac Sign By Date Of Birth
Aquarius Weekly Horoscope:
This week, Aquarius, you might be the one holding the microphone in front of the group. Although you may feel unprepared for this, you are eager for excitement and adventure. If someone else isn't available, Aquarius, you might find yourself in a situation where you have to stand up to the plate and take the lead. And as the week goes on, you will discover excellent bargains on anything from a down coat to a luxury handbag. You'll discover the electronic equipment you're seeking for less money than you anticipated. Additionally, you can grant a desire even though the additional money spent on accessories may ultimately push you beyond your budget.
Love And Relationship Horoscope
Fortunately, you usually thrive in confusion, so you'll only succeed this week. You should use the twenty-sixth and twenty-seventh to reaffirm your spirituality, despite the ferocious wind. This would be a fantastic time to do some meditations about bringing your soulmate to your path because it is stated that when you cry out to them, they hear you. However, there's no shame in just having a little fun if you're not quite ready to get serious with someone! The weekend will serve as a veritable amusement destination while the work week will keep you preoccupied with your obligations on a personal and professional level.
Career And Money Horoscope
Aquarius, are you prepared for 2022 to come to an end? You have not had a simple year. Try to be present for the positives at the start of your workweek by spending the holidays with your loved ones rather than dwelling on the problems. Spend this time focusing on something other than work. Due to a planetary influence, by Wednesday you might feel more aware of how much you have evolved and grown as a professional. And this impact suggests that, after a difficult journey to discover your secret professional talents and skills, you can feel more secure in them. However, you might feel more confident in your abilities and contributions to your work path. And by Thursday, your enthusiasm will be clear to see, and you'll keep going to finish the year's final few workdays on a high note. You might, however, have a subconscious obstacle. In order to avoid unintentionally undoing all of your hard work, try not to get in your own way.
Also Read: Least To Most Sexy Zodiac Signs According To The Astrology
Pisces Weekly Horoscope:
You might team up with a friend to volunteer at a nearby shelter, food bank, or nonprofit community theatre, Pisces. Giving back to the community is a fantastic thing to do this week. And as the week goes on, people will notice you. Everyone compliments you on how good you look and how stylish you are. This is a great day to make new acquaintances, Pisces, as you're putting your best foot forward. Even if you've only recently begun texting each other, now is a great time to go on a first date if you're hoping for love.
Love And Relationship Horoscope
Things may become more serious if you've been flirting recently at the start of the week. You've been flirting recently; things could turn more serious at the start of the week. With so much love in the air, your monthly lunar return will activate your need for strong ties, making it difficult to resist falling deeper into anything. Use these vibes to practice extreme self-love if you're not in the thick of a romantic relationship so you may ring in the new year with assurance and a full heart. The middle of the week will awaken your spiritual and intuitive side. When it comes to matters of the heart, ask the cosmos for direction, and be sure to let go of any grief that is still present from a previous heartbreak. And by the 31st, check with some of your coworkers to see if there are any activities that are worthwhile attending. While you celebrate the start of 2023, it will be beneficial to engage in some networking or team-building activities.
Career And Money Horoscope
Pisces, are you prepared for 2023? You should take in the holiday celebrations at the start of your workweek as 2022 draws to a close. You need to take some time off from work to unwind, spend time with your loved ones, and think back on the year because you deserve it. Due to some planetary influence, it will be time for you to connect with your coworkers both online and offline and reflect on the professional success you have made later in the week. It would be essential to preserve your discernment so that you have a clear understanding of how you are presenting, even though this planetary influence is hopeful and positive. You can obtain important information about your larger professional community, connections, and objectives by having a clear viewpoint.
Also Read: Types Of Serial Killers According To The Zodiac Signs
.