Know your Free Weekly Horoscope from 25th September To 1st October 2023.
Aries Weekly Horoscope:
This week will be full of shocks, difficulties, and growth possibilities. To handle the unforeseen twists and turns that come your way, you will need to draw into your inner strength and trust your intuition. Get ready, Aries, for this week will be one to remember. You'll begin strong and confident, but you'll soon face unexpected challenges that call your views and principles into question. Staying grounded, keeping an open mind, and trusting your intuition are the keys to success. Remember that you have the ability to overcome every obstacle that comes your way, and don't be afraid to ask for assistance if you require it.
Love And Relationship Horoscope
This week, love is in the air for Aries, but it may not be what you think. Whether you're single or married, the universe is asking you to reconsider your relationships. Even if it feels awkward at first, don't be scared to speak your truth and explain your requirements. Believe that by being real and vulnerable, you will attract the love and connection that you so desperately want.
Career And Money Horoscope
Your professional life will be everything from dull this week. Expect unexpected changes and difficulties that will disrupt your routine while also providing fresh opportunities for growth and success. Take risks and push yourself beyond your comfort zone. Remember that your abilities and skills are valuable, and you may achieve great things by keeping true to your vision and working hard. Don't get too worked up about your finances this week. Instead, examine your spending habits and look for ways to be more attentive and purposeful with the cash you have. You might have to take on some temporary compromises or cut back on costs, but doing so will put you up for future financial security and prosperity.
Also Read: Zodiac Signs Who Are Attracted To Aries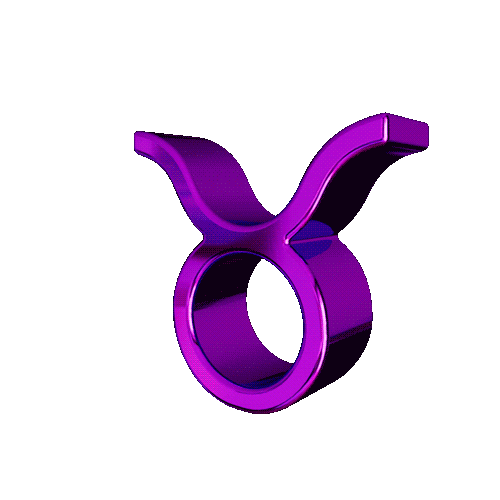 Taurus Weekly Horoscope:
Taureans are set for a big push this week toward their goals and desires. The stars are aligned to provide the bull clarity, focus, and strength, allowing them to bulldoze through any hurdles in their path. This is a good week for Tauruses to harness their natural resolve and use it to pave a path to success. The stars are aligning to provide Tauruses an extra dose of confidence and vigor in areas of love, employment, or finances. Tauruses will find that the sky is the limit this week if they stay true to themselves and embrace their inherent skills.
Love And Relationship Horoscope
Taureans might feel a surge of enthusiasm and interest in issues of the heart. This can appear in a multitude of ways, such as when an old flame rekindles or when a new relationship sparks an instant attraction. Regardless, Tauruses are encouraged to follow their hearts, relying on their intuition to direct them to what seems right.
Career And Money Horoscope
Tauruses are prepared to make significant advancements at work. This might come in the form of finally landing a huge assignment or being recognized for their diligence and commitment. Taurus people should trust their intuition and take calculated chances since the benefits will be substantial. Taurus people may enjoy a windfall or unanticipated expenses in their finances. In either case, they should remain grounded and focus on long-term financial goals. Tauruses can secure their financial future by prioritizing savings and making wise investments.
Also Read: Zodiac Signs Who Are Attracted To Taurus
Gemini Weekly Horoscope:
For Geminis, this week will be full of shocks and unexpected events. You will become more intuitive than ever, with unexpected discoveries and bursts of creativity. Accept spontaneity and go with the flow, since the universe has great plans for you. Prepare yourself for an exciting and surprising week, Gemini! Trust your instincts and take risks since your intuition will be at an all-time high. The current week is all about accepting change and embracing new chances, whether it's attempting anything new or following a new path. Be prepared for surprises and be willing to move outside of your comfort zone; the consequences could astonish you!
Love And Relationship Horoscope
The current week is all about establishing balance for Geminis in relationships. Believe your intuition and talk openly with your partner to build a stronger bond. Prepare to meet someone amazing when you least expect it, singles! Maintain an open mind and soul to new encounters.
Career And Money Horoscope
This current week, Gemini, your career takes center stage. Believe in your instincts and take on new challenges to achieve greater success. You may be presented with interesting chances, but examine your alternatives carefully before making any major decisions. Maintain your attention and don't be scared to take the initiative! This week, Gemini, your financial condition appears to be promising. Keep your eyes alert for unexpected opportunities to boost your income. Maintain your spending control and avoid impulsive purchases. Save for long-term goals first.
Also Read: Zodiac Signs Who Are Attracted To Gemini
Cancer Weekly Horoscope:
The current week, you may feel tempted to rush things, but it is critical to take your time and be patient. Trust the process and persevere in the face of adversity. This week, you'll need to draw on your inner power to overcome any obstacles that arise. Remember to trust the process and be patient, even if it appears that things are moving slowly. Your perseverance will pay off in the end, and you will triumph. Keep an eye out for chances to connect with people, whether in love, business, or finance. Compassion and empathy will go a long way towards establishing long-term partnerships.
Love And Relationship Horoscope
You're going to be feeling confident and self-assured in matters of love. Use this vibration to go after somebody you've been eyeing or to take your present relationship to the next level. However, keep in mind that misconceptions can occur if you don't communicate clearly and honestly. Cancer singles should put themselves out there and take risks because the stars are aligned in your favor!
Career And Money Horoscope
The current week is an excellent time to reevaluate your job objectives and priorities. In order to attain your maximum potential, you may need to pivot or make some changes. Be open to new opportunities and build relationships with people. You have the ability to achieve; don't be scared to take chances. This week's financial forecast is promising. Look for ways to invest or build your wealth, but do your homework and take reasonable risks. Budget sensibly and minimize overpaying – preparing for a rainy day is always a good idea.
Also Read: Zodiac Signs Who Are Attracted To Cancer
Leo Weekly Horoscope:
The current week will be plenty of opportunity for Leos to express their creative side. They will have the opportunity to take chances and make significant progress in both their personal and professional life. They should, however, prioritize their health and relationships and make time for self-care. This week, Leos will be energized and inspired to take on new challenges and achieve their objectives. They should apply their ingenuity to their work and allow their individual talents to show. They ought to remain cautious of their own well-being and avoid overexertion. Spending time with loved ones and paying attention to their emotional and physical health can bring balance and fulfillment.
Love And Relationship Horoscope
Relationships should prioritize communication and honesty between Leos. It is critical to work through any concerns and ensure that everyone feels respected and understood. Single Leos might feel drawn to someone who tests them and brings out their adventurous side. Single Leos will have many possibilities to meet new individuals and form meaningful relationships.
Caree
r And Money Horoscope
The current week provides an opportunity for Leos to take daring risks and demonstrate their distinctive talents at work. They should believe in their ability and trust their instincts. However, it is critical to retain professionalism and avoid crossing lines. You'll be able to amaze your superiors and meet your goals because of your inventiveness, energy, and perseverance. Leos' finances may improve this week, but they should avoid overpaying or taking needless risks. They should put long-term financial goals first and invest prudently. It's an excellent time to start new businesses or take prudent risks. Avoid reckless buying, however, and make sure you have a sound plan in place before making any major expenditures.
Also Read: Zodiac Signs Who Are Attracted To Leo
Virgo Weekly Horoscope:
This week, Virgo, your oral and written communication skills will be challenged in the workplace. Also, this week, fall in love. Your life will become more lively and colorful as a result of your new love connection. You might meet someone fascinating. Handle the money with caution because you may need it in an emergency. You will be free of major ailments. Regardless of small infections.
Love And Relationship Horoscope
This week, fall in love. Your life will become more lively and colorful as a result of your new love connection. You might meet the fascinating individual in the initial half of the week, but you should wait a week or two before proposing. Spend extra time getting to know the person. This week, married couples may have mild conflict in their relationship, but resolve it before things get out of hand. In a married life, be honest with your spouse and avoid extramarital affairs. Your partner may have complaints about your demeanor, which should be changed.
Career And Money Horoscope
You must exercise caution because there may be claims of financial impropriety at work in case you are working in the finance department. This may demoralize you, but remember that all will be resolved in a week and your innocence will be established. Female managers or team leaders may struggle to control the team because many employees will be unwilling to accept your orders. Communication, both oral and written, is essential in the workplace. Handle the money with caution because you may need it in an emergency. Medical or legal concerns may arise for your brother or a friend, necessitating your financial support. A few Virgos may be interested in investing in the stock market, but make sure you know what you're doing. The current week is favorable for purchasing real estate or a vehicle. Traders and companies will be able to raise capital and expand into new markets.
Also Read: Zodiac Signs Who Are Attracted To Virgo
Libra Weekly Horoscope:
Your capacity to bring harmony and balance into your life will be tested this week, Libra. Expect difficulties in your personal connections, professional life, and financial situation. But don't worry, your diplomatic and charming personality will help you overcome any challenge that comes your way. This week, Libra, the universe is challenging you to find balance in all aspects of your life. You may confront some difficulties in your relationships, career, and finances, but your ability to maintain harmony will help you triumph. Be open to new opportunities and use your endearing personality to help you handle any challenging circumstance that may occur.
Love And Relationship Horoscope
This week, Libra, love could be on the horizon! Anticipate an intensifying of your emotional connection and a possible reviving of the passion for those who are already in a relationship. The current week is all about throwing yourself out there and taking a risk on love for single Libras. If you keep your mind and heart open, the universe is going to give you what you want.
Career And Money Horoscope
The current week, you may find yourself at a career crossroads. Trust your instincts and take the steps necessary to achieve your objectives. Maintain your communication skills and be prepared to adjust to any changes that occur. Success is attainable with determination and a positive mindset. Libra, you may need to tighten your belt and rethink your spending habits this week. However, this does not preclude you from having fun in life. Find methods to conserve money while giving yourself to small luxuries. Concentrate on the broad picture and have faith that financial abundance will come with time and effort.
Also Read: Zodiac Signs Who Are Attracted To Libra
Scorpio Weekly Horoscope:
The planets are aligned in your favor this week, Scorpio, prompting you to tap into your deep passions and uncover secret ambitions. Your intuition is keen, so pay close attention to it and take calculated risks. This is your moment to shine, both professionally and emotionally. Scorpios are noted for their passionate and strong personalities. This week, your emotions are running high, and you may feel more driven and focused than ever before. The stars are aligning in your favor, allowing you the ability to attain your objectives and achieve success. Follow your instincts and trust your intuition, even if it involves taking chances or moving outside of your comfort zone. In love, career, and finances, now is the moment to take charge and make your ambitions come true.
Love And Relationship Horoscope
It is a transforming week for Scorpios in terms of love. Your passions have been ignited, and you are ready to take your love life to the next level, whether you are single or in a committed relationship. Don't be frightened to express yourself and convey your desires. You may also be lured to someone new or reconnect with an old flame.
Career And Money Horoscope
Scorpios have the potential to make a significant impression at work. Your creative juices are flowing, and you're bursting at the seams with new ideas and insights. Make the most of this enthusiasm by putting your plans into action. To reach your goals, don't be afraid to take calculated chances or to think outside the box. This is also an excellent chance to network and meet others who share your vision. Scorpios' financial situation is improving this week. Opportunities abound, whether you're saving for a large purchase or wanting to expand your income. You may get unexpected windfalls or achieve investment success. Yet, proceed with prudence and avoid taking unnecessary hazards.
Also Read: Zodiac Signs Who Are Attracted To Scorpio
Sagittarius Weekly Horoscope:
Sagittarius will be exploring new pathways and experiences this week, which will only extend their horizons. They'll be lively and restless, with a burning desire to discover and taste the unknown. This week will provide Sagittarius an exciting, energizing moment in which they will experience new levels of freedom and liberation. As they follow their instincts and intuitions, doors will open and previously unimagined opportunities will be exposed. Sagittarius is bound to meet new people and visit new places, with each contact or destination providing an opportunity to learn and grow. Although some may admire Sagittarius' appetite for adventure, this wanderlust can generate friction in romantic relationships or job aspirations.
Love And Relationship Horoscope
Sagittarius will not prioritize love the current week. Instead, their focus will be on the thrill and satisfaction of personal progress. Couples may relish the shared freedom and discovery with their partner, enhancing the bond via shared experiences. Single Sag ought to anticipate exciting, engaging connections to possible love interests that share their zest for life.
Career And Money Horoscope
The ambitious side of Sagittarius will thrive in this week's excursions. There's a significant potential that new career chances will emerge from unexpected locations, or that Sagittarius may forge a new path that hasn't previously existed. Sagittarius' collaborative, daring style will be appreciated by colleagues, though some may perceive it as overly risky. Sag ought to trust their gut and go forth with confidence. Money won't be a major concern for Sagittarius because of their inquisitive nature. However, some exceptional investment or savings opportunities may arise, and it would be prudent to seize those opportunities. Money is a tool that Sagittarius should use wisely to support new travels and broaden perspectives.
Capricorn Weekly Horoscope:
Capricorns are going to be on their way this week, thanks to their discipline and hard work. The energy of the universe will increase your aims and ambitions, and you'll have the desire and drive to achieve in everything you undertake. Capricorns will have an interesting week as the universe aligns in your favor. You possess the determination and tenacity to do whatever you set your mind to, and the universe is on your side. Be open to unanticipated chances, since they may lead to a lot more achievement than you could have dreamed. Just remember to stay grounded and take good care of yourself, as your rapid development may leave you exhausted. Maintain a clear mind and avoid letting anything divert you from your objectives.
Love And Relationship Horoscope
Caps are going to be feeling more secure and self-assured than ever this week, which may make you more appealing to possible companions. If you're in a relationship, this is an excellent moment to enhance your bond by being open and honest with each other. Single Capricorns may discover that love is in the air but don't rush into anything without first getting to know somebody.
Career And Money Horoscope
This is an excellent week for Capricorns at work. Your persistence and focus will impress your supervisor and coworkers, and you may find yourself in the queue for a promotion or acknowledgment for your efforts. Don't be frightened to try new things because you have the talents and abilities to handle anything that comes your way. Just remember to pace yourself and avoid letting the pressure get to you. This week, Capricorn will be preoccupied with financial problems. Don't be alarmed if you encounter unexpected bills. You'll be able to budget and save in order to meet your financial responsibilities with your customary realism and discipline. You might also be provided with new ways to make money, so keep your eyes peeled and don't be hesitant to take cautious chances.
Also Read: Zodiac Signs Who Are Attracted To Capricorn
Aquarius Weekly Horoscope:
The current week is all about diving deep into your feelings and inner ideas, Aquarius. The stars are pushing you to take a break from the hustle and bustle of daily life and reconnect with yourself. Don't be scared to be introspective and examine your feelings; you could learn something new about yourself as a result. Aquarius is in a period of self-discovery and inward investigation this week. The stars are asking you to take some time away from your hectic schedule and spend it with yourself. Make time for yourself this week, whether it's through meditation, journaling, or a lengthy stroll in nature.
Love And Relationship Horoscope
In case you're in a relationship, the current week is an excellent time to discuss any concerns or troubles you've been having with your spouse. The planets are in your favor for effective and honest communication. If you're single, now is a wonderful time to think about what you want in a companion and make plans for potential relationships.
Career And Money Horoscope
This week, Aquarius, you might feel stuck in your current work. Use this time to reevaluate your job goals and determine the next actions to take. Don't be scared to seek advice and help from mentors or peers. Networking may lead to new opportunities in the future. This week, the stars advise you to be watchful of your spending habits. Examine your budget carefully and identify any places where you may save money. Furthermore, now is an excellent time to assess your investments and ensure you're on pace to reach your financial objectives.
Also Read: Zodiac Signs Who Are Attracted To Aquarius
Pisces Weekly Horoscope:
You're eager to go deeply into new experiences and take risks this week. Trust your intuition if you find yourself feeling especially intuitive and emotionally in tune. This week, Pisces, is all about taking risks and discovering new frontiers. You may be unusually sensitive and emotional but don't allow that to prevent you from taking advantage of possibilities. Never be frightened to follow your heart or your intuition. Take a risk and see where it takes you.
Love And Relationship Horoscope
Pisces, romance is in the atmosphere. This week is ideal for opening your heart to new relationships and allowing your true emotions to flow through. Anticipate a burst of intensity and depth in your romantic life, whether you're single or in a partnership. Maintain a sense of curiosity and be willing to take risks when it comes to issues of heart and soul.
Career And Money Horoscope
Pisces, your professional life is about to take off! The current week is all about setting fresh objectives and taking calculated risks in order to reach them. You may face unforeseen obstacles, but don't let them stop you from shooting for the heavens. Believe in your ability and take courageous actions towards your goals. This week, Pisces, it's important to get your money in order. Examine your budget carefully to discover areas where you may save money. Keep an eye on your expenditures and resist the inclination to make impulse purchases. Concentrate on your financial objectives for the future and make wise selections that will pay you in the long run.
Also Read: Zodiac Signs Who Are Attracted To Pisces