Here is your Free Weekly Horoscope from 16th January To 22nd January 2023.
Aries Weekly Horoscope:
As the week begins, Aries, you might bargain for a better price. This might apply to a significant purchase, an employment arrangement, or a rental deal. Aries now is an excellent time to go over everything very carefully. It's likely that you'll come across some clauses or addendums that you don't like. You now have the ability to bargain for a better deal. And as the week goes on, you start to feel a little taken advantage of, even though you are typically eager to assist a friend if they ask. You can be the one making all the calls or the one footing the bill for all the events. It's time to have a chat with your pal, Aries, so sit down.
Lo
ve And Relationship Horoscope
You don't want to fully disconnect as the week gets started, Aries, but keeping your cards close to your chest or being a little less accessible can give your aura a feeling of mystery. You may have a secret reason for being unreachable, but this week is going to be quite busy in terms of personal commitments. Later there will be a shift, so go out and enjoy yourself with your pals! This will produce the ideal cosmic atmosphere for catching your crush's eye via social media posts, especially if you look adorable while having fun with your friends. Just be careful not to overdo your cunning game of playing hard to get. If you and someone else are truly compatible romantically, it won't be in your best interests to completely ignore them, but it also won't be detrimental for them to know that you lead a fulfilling life outside of dating.
Career And Money Horoscope
What will be your primary concern this week, Aries? Since there isn't much going on, prepare for a rather leisurely start to your workweek. This time is for you to relax, and it is on Wednesday. You might experience less public criticism or professional uncertainty once you're straightforward. But on Wednesday, you'll need to do some introspection about what you need to change and let go of in your job path. The conjunction is instructive since it will reveal any ego trips, power clashes, or control issues related to your professional life. Know what needs to change and be honest with yourself about it. By Friday, your focus will be on your professional goals, networking possibilities, social media platforms, and friendships rather than your career route. Set the aim to do so by the weekend if you want to elaborate on any of these topics during the course of the next six months.
Also Read: 6 Most Unstoppable Zodiac Signs
Taurus Weekly Horoscope:
Taurus, you may be carefully changing your spending patterns as the week begins. While this may be the result of outside factors like inflation, it's also conceivable that you've been a little careless with your spending and now need to be more restrained. And as the week goes on, Taurus, you could need to update your marketing strategy for your company or your professional reputation. See what some of your rivals are doing by checking them out. Viewing online movies posted by others may help you come up with new ideas. You'll also be trying to make yourself stick out from the crowd.
Love And Relationship Horoscope
You would look for spiritual and emotional fulfillment before romantic fulfillment as the week began. On Tuesday, these vibes will be very strong, so you need to exercise self-love and good limits. Clarity about your love journey can be gained right now by looking within. Therefore, indulge in some peaceful thinking time without feeling guilty. On Wednesday, you'll witness some major activity. People will also reveal their true selves to you. Take it as a massive warning sign and leave while you still can if your crush isn't living up to your expectations. On the good side, things may get heated up in the intellectual, physical, and emotional spheres if you get involved with the proper individual. On Wednesday, you'll have emotional breakthroughs because you want to become closer to someone. Use this time to dismantle barriers and create a safe environment for open, sincere communication.
Career And Money Horoscope
Taurus, you can only move forward from here! Even if your workweek may get off to a slow start, some cosmic influence may help make Wednesday's decisions on your professional path simpler. Additionally, this planetary effect won't be simply because it might have blocked your educational goals, trip plans, and career advancement. However, you could have a clearer idea of what to do or where to go from this point on. Be ready for whatever may surface, though, as this could serve as a reality check that will help you decide what to do with your career journey. By considering your possibilities, you may prepare yourself for success by Friday, which will be the ideal moment for you to pursue your particular career route, establish a reputation for daring achievements, and differentiate yourself from your colleagues. You can even decide to seek unusual prospects in your job path over the next six months by the weekend in your professional intents or manifestations.
Also Read: Most Attractive And Appealing Female Zodiac Signs
Gemini Weekly Horoscope:
Gemini, you can spend some time organizing your funds as the week begins. This may entail long-term investments like retirement savings when you transfer funds into more conservative securities, or it might entail allocating a portion of your resources to stocks with rapid growth. You can be discussing investments with your broker or accountant, or you could be studying internet videos, Gemini. You can put yourself on the path to success by focusing on this issue. And as the week goes on, it's probable that you'll be finishing off a significant application, checking your professional licensing, or perhaps even getting into legal trouble. Gemini, it's crucial to pay attention to the details and to avoid putting things off. You can rediscover your flow once you get going, but you'll be tempted to put off doing tasks that are challenging.
Love And Relationship Horoscope
During the first half of the week, you'll probably feel uncertain about the future and how deeply you want to commit to someone. Don't allow someone to push you into going along with them, and keep in mind that it's acceptable to stop in unclear situations. A big change is coming your way on Wednesday, and the universe will encourage you to trust your instincts. You'll also feel more in sync with what you want. If something doesn't feel right, don't do it because this energy will speed up your relationships, ambitions, and plans. Additionally, you might cause boundary problems on Tuesday, so you'll need to maintain your composure. The weekend will bring in a mellow, adoring, and dreamy mood. All day long, you'll have the sensation of floating on air, making it the ideal time for a date with that particular someone. Use these vibes to drift off and imagine the possibilities of the future if you're not in the mood to get together with anyone.
Career And Money Horoscope
Gemini, this workweek can be a little demanding. Even though there isn't much happening at the start of the week, the pressure will start to increase by Wednesday. Additionally, you might feel more confident managing complicated financial problems like your debts, loans, or investments. Even so, you might be able to manage any entanglements better. Despite Wednesday's heightened cosmic energy, it may be exactly what you need to discover your inner professional and financial strength and feel more confident with how you wish to handle your possessions going forward. A few days later, you'll start to focus on putting time, money, and effort into your professional development. Your top priority is to advance, particularly if you wish to investigate something novel or if you have uncommon risks that would be worthwhile taking. Setting the goal to have engaging yet instructive encounters over the weekend may make you feel more motivated to advance your professional career.
Also Read: 5 Most Dishonest Zodiac Signs
Cancer Weekly Horoscope:
The start of the week may find you and your sweetheart operating on very different frequencies. You and your spouse can just end up annoying each other while you try to cooperate. It's as if you have everything you need to assemble a piece of furniture, but you're attempting to put together a desk while your partner believes it to be a bookshelf. At this point, communication would be quite beneficial. Additionally, as the week goes on, you might feel rushed to attend to a financial concern. Cancer, you might find the item you've been seeking at half off or get a stock at a fantastic price. Your prompt action results in financial gain.
Lo
ve And Relationship Horoscope
Dear Crab, telling the truth is sexy, especially when done creatively. This week, cultivating your expressive side will increase your social attractiveness while enhancing your feeling of self and confidence. No, you don't need to become the next Pablo Picasso, but because three celestial bodies are congregating in the area of your chart that governs creativity, you'll be drawn to those who are inspirational and motivated. This energy might be quite strong on Wednesday. The harshness of these factors may lead to unexpected events, but if you can persevere and have faith in yourself, you should succeed. Over the weekend, your aura will be extremely alluring and seductive. Additionally, it is the ideal time to flirt or hang out with your crush because you are likely to make an impression on everyone you come across. You'll have a sense of connection to the cosmos and yourself, which will give you a calm aura that attracts people. Just be careful not to surround yourself with poisonous people or negative influences because you'll be extra sensitive to their energy.
Career And Money Horoscope
Cancer, in whom or what would you put your money? Your workweek will likely begin slowly, and it will keep going until Wednesday. After that, you can start to notice anything about your contracts, obligations, working connections, or professional commitments. Although it could first feel disempowering or like you lack control, Cancer, you must keep that in mind and make the most of your work arrangements. But you'll clear the air by actively resolving any persistent issues that can obstruct your commitments' success. If you are prepared to move on, you could even let go of agreements that no longer serve you. You'll be prepared by Friday to devote your time, effort, and attention to the commitments that are consistent with your career path. To prevent converting a promise into an entanglement, the goal will be to maintain a safe distance. Plan to take full use of your arrangements by the weekend.
Leo Weekly Horoscope:
Leo, you and a friend may not agree on a social issue as the week gets underway. You two might have strong views on matters of social justice or governmental administration. A discussion would just irritate people. Now is the moment to reach a compromise. Additionally, someone who is very interested in going out with you might show up as the week goes on. Even though they may have the best of intentions, you may want to back off if they keep insisting that you two will make a terrific couple. They almost seem too eager, Leo, so you could postpone taking advantage of this "chance" until you make up your mind about what you want to do.
Lo
ve And Relationship Horoscope
All throughout the week, you'll feel wild, free, and creative, but on Saturday in particular, there may be some favorable developments in your relationship. You can enjoy yourself with your pals and embrace adventure because of this. Prior to then, though, some planets will make you change your approach in order to take care of your obligations. During the first two-thirds of the work week, you won't have much time for romance. You'll be in need of some relaxation and a quiet evening at home by midweek. Fortunately, the cosmos has some fun in store for you because some circumstances are on your side. So embrace positivity and celebrate life by using these energies. There will be a desire to accept at this moment. Therefore, if there is a certain person you have your eye on, invite them out for coffee or drinks. Your heart will experience particular healing this week, allowing you to access your inner calm and compassion. Now might be a good time to work toward healing any emotional wounds or extending forgiveness if necessary.
Career And Money Horoscope
Leo, get ready for a fascinating workweek! Your professional life will get very intense on Wednesday due to some planetary impact. Although this planetary impact is beneficial to your professional life, it may also reveal a hidden power or control conflict that you may find difficult to handle. It can be a reference to the relationships at work or your professional routines and habits. You might discover that anything harmful or counterproductive is preventing you. By Friday, you might feel more motivated to follow through on personal obligations. Throughout the Aquarius season, your duties, contracts, and partnerships will take center stage. Set the aim to discuss these things in more detail by the weekend. The upcoming six months could be an ideal moment for you to consider fresh possibilities, which might be unusual or cutting-edge yet could be exactly what you need.
Also Read: 4 Strongest Leaders According To Astrology
Virgo Weekly Horoscope:
Virgo, when the week begins, you might find yourself doing some pretty dull tasks. You'll need to use your imagination Virgo to make these duties enjoyable or fascinating. You might consider automating a chore or seeing if anyone would notice if it were removed. It might be time to look for another employment if you can't figure out how to make the current one more fascinating. Additionally, a new pillow or mattress may help you sleep soundly as the week goes on. You might experience an immediate improvement if you cut gluten out of your diet. It's the perfect moment to experiment with something new and see how it affects you.
Love And Relationship Horoscope
Dear Virgo, this week the world will ask you to pay closer attention to how others are speaking with you since you expect individuals to keep their promises. Any potential romances you have your eye on this Wednesday will feature a lot of talks. You should pay close attention to whatever your crush says. If they fail to keep their promises, it should be taken seriously and should raise a big red flag. Just keep in mind to analyze others today with a practical and reasonable mindset. Your high standards frequently keep you out of trouble, but it won't always be obvious when to extend the benefit of the doubt to others. There will probably be more uncertainty as the week approaches an end. Right now, it would be simple to lose yourself in romance, and that's fine. Just be careful not to get caught up in any irrational dreams, as some planetary influences on your sign suggest that the words spoken at this time won't likely have the outcomes you want them to.
Career And Money Horoscope
Virgo, with your job, brings your ideas to reality. It's possible that your workweek is starting rather slowly. However, you will get significant alleviation on Wednesday. As you need a break from your creative block and potential latent inspiration surfaces, you can have a cathartic feeling. Additionally, you will have more influence and control over the course that your passion projects take going ahead. Your creative projects should progress more quickly, allowing you to have a more individualized schedule during your workdays, especially by Friday. Set your intentions by the weekend if you want to make a change.
Also Read: The Moment You Feel The Best According To Astrology!
Libra Weekly Horoscope:
You might be starting a school project at the beginning of this week, Libra. Alternatively, you might be finding it difficult to master a new piece of software so you can use the resources of your team or create your own website (drag-and-drop is reportedly more difficult than it seems). This is an excellent moment for Libra to embrace the uneasy sensation that comes at the start of a project. And as the week goes on, you're all in when someone asks you out for a great night out, no matter how long your list of things to do is. It's time to strike a work-life balance, Libra. Additionally, you might be playing with someone who brings joy to your heart.
Love And Relationship Horoscope
Over the coming weeks, you'll be in the mood for more romantic encounters. These feelings will intensify over the course of the week. The universe will prompt you to consider your future goals, including the kind of romantic relationship you do and do not desire. While you process your emotions, the energy may become a little heavy. Therefore, it will be crucial that you treat yourself with additional kindness while maintaining a realistic outlook on your journey. Finding your own inner stability should come first, and romance should come second. Though the energy may feel a little heavy at the start of the week, a lot lighter energy is what you can anticipate. During this time, your efforts will pay off handsomely, but it's also crucial to set aside some time to reflect on your goals and to ask the universe for support and direction.
Career And Money Horoscope
As the week progresses, Libra, you can anticipate a slight ease-up in your work-life balance. There may be significant relief on Wednesday from the strain of managing everything in your personal and professional lives. If you are willing to take action, your work-life balance may change because of favorable planetary alignments. You might experience a big change in how you manage your time once you do this. You might feel more receptive to pursuing your imagination by Friday. This is the moment if you wish to feel more at ease with your distinctive ways of self-expression or chances to showcase your ingenuity. You could even make plans to take a more creative path in your professional life by the weekend.
Also Read: 3 Most Selfless Zodiac Signs According To The Astrology
Scorpio Weekly Horoscope:
As the week begins, Scorpio, you may be struggling to balance your budget in an environment of increasing prices. There are hints that more money is on the way, but it hasn't exactly arrived yet. You can be quite busy attending to immediate concerns and planning for the future. Additionally, as the week goes on, things at home can alter. It's possible that someone is moving in or out. You're currently adjusting to the new circumstances at home and in your community. While you sort things out, there will be some temporary confusion.
Love And Relationship Horoscope
You'll find it simple to put your wants ahead of others by the weekend, and you should! Yes, a healthy dose of giving and taking is the foundation of true love. Midweek will be a crucial time to leave the house because of a planetary influence. Unfortunately, certain unfavorable planet positions on Tuesday could dampen this cosmic charge, especially if you decide to stay in rather than go out and live your desires. Try to arrange a get-together with pals on Wednesday. This cosmic environment will activate the area of your chart that governs relationships and leisure, so you'll have a particularly strong impact on the individuals you meet. If you ever find yourself at a party, it's simple to adopt the persona of the "dark, enigmatic, intriguing stranger," which is excellent for finding a new companion! People will be wanting to connect since the atmosphere will be seductive and passionate. There is a great chance that anything amorous that happens on this day will lead to anything real, even though these new interactions will be wrapped in imagination.
Career And Money Horoscope
This week, something may surface that will make you want to withdraw, Scorpio. On Wednesday, there might not be much happening at work due to a planetary impact. Since this planetary influence has materialized, there may be significant changes to dialogues at work or in the office. On the one hand, it can be simpler to make your message since improved communication will result from this. On the other side, it might reveal something that is hidden. Therefore, it can be the ideal time to confront others about their workplace problems or to take responsibility for something you have been avoiding. After everything is said and done, you might need some downtime on Friday for rest and recreation. You might be a little introverted, which could make you feel a little disengaged at work or anxious while managing unusual areas of your work-life balance. But by the weekend, you might be given the signal to create a unique work-life balance during the following six months.
Also Read: What Type Of Girlfriend Are You According To Your Astrology?
Sagittarius Weekly Horoscope:
The beginning of the week, Sagittarius, may bring you into contact with someone who holds views very different from your own. You may need to let go of being "correct" and embrace being joyful in order for this relationship to flourish. And this might make you both happy. Additionally, a family member could pay you a surprise visit as the week goes on. Even if you're eager to see this individual, you'll need to change your plans somewhat to accommodate their presence. You two can have a ball once you're together. Being impulsive can be the best part of your month, Sagittarius.
Love And Relationship Horoscope
Sag, You'll have a significant day on Saturday thanks to a planetary impact. The topic of what makes you feel confident or insecure in a relationship should therefore be addressed at this time. It would be worthwhile to look into these trends more if you have a history of jealousy or are frequently distrustful of your partners. When you suspected your ex-partners of being unfaithful in the past, were you correct, or were your suspicions motivated by fear? Consider what your potential partners can bring to the table to give you a sense of romantic safety, and then take into account how you might go ahead with these ideals through healthy communication. Although you may experience a range of emotions at this time, you will be equipped with the means to speak eloquently and tactfully. Let people know how you're feeling today, especially if there's someone you've been eyeing recently. Your presence will be amplified by this energy.
Career And Money Horoscope
Throughout the week, Sagittarius, job, and money will gradually improve. Even though your work week can get off to a slow start, by Wednesday you might feel more settled. Discussions concerning a security or any financial concerns may be simpler to bear at this time. However, information pertaining to these issues may surface to finally put them to rest. Own anything you need to fork over money for, research, or prioritize in order to feel more secure moving forward. By Friday, you may anticipate focusing more on the people and conversations in your immediate work environment. By the weekend, becoming at ease with presenting your distinctive viewpoint may turn out to be your top goal.
Capricorn Weekly Horoscope:
Capricorn, you could need to change course on a project as the week gets underway. A deadline is unexpectedly moved forward or a key team member is now going on vacation. It's also possible, Capricorn, that new information will substantially alter the job you've already completed. However, most of these challenges are not as difficult as they initially seem. Additionally, you could agree to some extra assistance. You'll be able to get through it if you take a big breath. Additionally, it's likely that as the week goes on you earn more money, which can put you in a higher tax rate. This can indicate that you're on the phone with your accountant seeking solutions or adding funds to your retirement account. There's also a chance that you have a side business that brings in extra income; this would allow you to claim certain business expenses.
Love And Relationship Horoscope
Try to plan some time with that special someone over the weekend if you want to get to know them better. The key will be to do it subtly if your goal is to truly get your sweetheart out of their shell. Set up a relaxed public gathering rather than pressuring them to reveal their soul to you. The goal is to make the other person feel at ease and secure enough to open up to you. People will be in the mood to leave their daily lives during the weekend, which will bring a gentle spirit to the table. Given that these vibrations can severely dissolve stress, you should take advantage of this moment to do some major self-care. But don't stop talking since these vibes will give your words a poetic quality that will grab the fancy of whomever you choose to flirt with.
Career And Money Horoscope
Capricorn, have faith in who you are as a professional. Your workweek may get off to a slow start but pick up steam until Wednesday, when you finally snap. Due to a planetary influence, you may feel more confident in your professionalism because it will be simpler to come across as intended. However, you might need to make a significant adjustment since you might want to stop engaging with that portion of your professional self if something unproductive or dishonest is discovered. You might feel more confident in who you are and what you have to offer at work by Friday. Since this will be the moment to concentrate on distinctive assets, career stability, income stability, and values will come to mind continuously at that time. If you want to increase your prospects for security or money, make a plan to do so by the weekend. Create fresh, if unusual, prospects for financial prosperity now.
Also Read: Surprising Qualities Of Each Zodiac Sign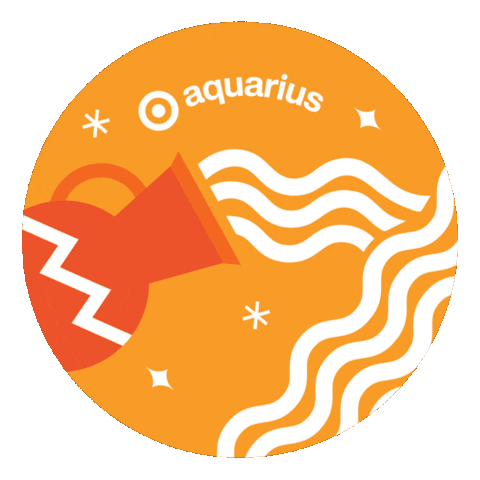 Aquarius Weekly Horoscope:
As the week begins, Aquarius, you may decide to ignore caution and enter into a relationship with a person who adds a little drama to your life. This person may frequently travel or hang out with interesting people (including getting backstage passes). Despite what your mind may be telling you, your heart is beating quickly. You might swoon uncontrollably. And as the week goes on, you can get lots of praise. You might have recently purchased new clothing or shed some weight, Aquarius. People could notice your fancy new watch or new automobile. Some Aquarius residents could be praised for their singing voice or poetic recitation skills.
Love And Relationship Horoscope
As the weekend approaches, you'll be feeling reflective. You can be the target of past hurts or romantic paranoia. In the end, though, you ought to be able to calm yourself down from any strange feelings that Wednesday may bring. Your intellect and motivation will cooperate, but if you're not careful, self-doubt or confusion about realizing your dreams could prevent you from moving forward. Do not place any demands on yourself to achieve any objectives today. Instead, channel this energy towards brainstorming and outlining manageable measures you may take to get where you want to go. You should have your personal affairs in order before Saturday because it will be a romantic day full of dreams. Give yourself a large pep talk before going out to any social engagements since the more confident you feel in yourself, the more likely you are to have positive love experiences.
Career And Money Horoscope
Work will soon become simpler, especially as the week progresses, Aquarius. By Wednesday, you might feel more at ease with your inner CEO. Subconsciously, you might feel more assured about your professional qualities. Since you might delve into the depth of insecurity or fear that might be preventing you from becoming the professional you want to be, you may still have one more significant obstacle to overcome. You'll feel more confident than ever if you can get past any ingrained fears or anxieties! By Friday, you should feel more like yourself. Your astrological season will undoubtedly help you feel at ease with your oddities, foibles, and other characteristics. It will be simpler for you to embody all that makes you special as a professional during your season. And by the weekend, you can decide to work on improving your professional skills over the next six months.
Also Read: The Filthiest Zodiac Signs According To Astrology
Pisces Weekly Horoscope:
As the week begins, Pisces, you might be doing some housework. You might be looking for someone to remedy a plumbing issue or conduct some remodeling. It's possible, Pisces, that you recently relocated and are still unpacking and settling in. There may also be a cash opportunity for you as the week goes on, although it's a little outside your comfort zone. You might need to do more than just research, Pisces. It's possible that this requires making sales or understanding legalese. To go over the stages with you, you might need to locate an authority in the area. You can, however, untangle this Gordian knot if you take your time and carefully sort through all the information.
Love And Relationship Horoscope
Pisces, this week is ideal for connecting with the universe, particularly when trying to attract wholesome connections. Just keep in mind that developing your inner serenity and self-improvement are crucial to attracting evolved love. You'll spend the majority of the work week taking care of social and professional obligations, but as the weekend approaches, there will be more time for romance. By the weekend, you'll be on your way to happiness and luck. Your aura will have an incredible shine that will increase your charisma to new heights. This is a great occasion to flirt with anyone you have your eye on. You might get a message from someone who has a little bit of a crush on you because these feelings will increase your popularity.
Career And Money Horoscope
Make progress on your goals during this workweek, Pisces. Despite the potential for a rough start, Wednesday may provide some relief thanks to technology, networking, and contacts. A more consistent shift might be apparent. However, information will emerge that will make you pause and consider how you might wish to approach specific technical or social elements. It might even reveal any underlying flaws or challenges that will have an impact on your future decisions. On Friday, you might feel more reflective than normal. Take advantage of this opportunity to explore your individual professional goals, skills, and concepts. Even better, if you want to be discreet, the weekend gives you the opportunity. It might even be the right time to explore anything secretly.
Also Read: How Will You Breakup According To Astrology?