Here is your Free Weekly Horoscope from 15th August To 21st August 2022.
Aries Weekly Horoscope:
Aries, you are having a very quiet week filled with compassion, a laid-back attitude, and wonderful influences all around. Your connections and teamwork are especially valued, and you have the ability to move quickly and decisively in all aspects of your life. You are about to embark on a time of adjustments that will aid in your own growth and evolution. You won't have too much trouble, but you should use a little more caution than normal.
Love And Relationship Horoscope
Your romantic life will be impacted as well. Both optimism and strong emotion are present. A review of the situation is going to take place, and it might result in you taking further action. If you're single, you could meet someone new who becomes something more meaningful. Don't pass up the opportunity.
Career And Money Horoscope
If you want to advertise your cooperation, this week is great. Do anything that could strengthen current alliances or provide the groundwork for some new ones. As a result of hampered communication in the late week, implementing your goals will need additional work. This week is ideal for reorganizing or adhering to your current financial strategy.
Also Read: Aries Relationship Compatibility With Other Signs
Taurus Weekly Horoscope:
Since you have all the energy and vigor you require, dear Taurus, you will have the opportunity to move very dynamically this week by taking care of outstanding matters. Your marriage, your relationship, or whatever professional cooperation you have is likewise entering a new phase. Now that you know improvements are coming that will improve your mood, you may start making preparations for the future. You could even plan a trip, either for personal or professional reasons.
Love And Relationship Horoscope
Your love life will do well this week. There is sensuality and a positive atmosphere, and you are trying to plan your future. You could toy with the thought of getting married or formalizing your relationship. A new emotional adventure will start if someone shows evidence that they are interested in you. Make careful to keep things cool in your relationship and avoid talking about delicate subjects.
Career And Money Horoscope
Work will be progressing smoothly. You will get the chance to vehemently assert what you deserve, organize your goals, and stand up for your convictions. You'll start working on new projects that will provide you with positive adjustments in your day-to-day work or profession. Make sure you complete the sale you want in your money this week because the following week is anticipated to be more challenging.
Also Read: Taurus Relationship Compatibility With Other Signs
Gemini Weekly Horoscope:
This week, Gemini, will proceed peacefully and serve as a transition period before the significant shifts take place. Your interactions with others and your teamwork are going to alter. It could be possible for you to finally close a transaction. Your mood is peaceful and consistent during your cooperation, and you feel content and secure. Your labor of love will eventually bear fruit. Work in the beauty industry and your affairs will be especially well-liked.
Love And Relationship Horoscope
Your love life will have an excellent week. Passion, effective communication, and a readiness to change for the better are all present. You can decide to move overseas with your spouse, start planning your wedding, or even think about quitting a relationship that isn't working for either of you. As a result of the adjustments, a new era will start, and your life will get better. Make sure to manage any unnecessary stress.
Career And Money Horoscope
You can accomplish a lot throughout this hectic week. You may finish up any unfinished business and start implementing your fresh ideas. Through teamwork and interactions with coworkers, your career is set to get better. If you are a freelancer, a new partnership or changes to an existing one will increase your income. If you want to go up the organizational ladder at your workplace, be sure you have solid professional connections.
Also Read: Gemini Relationship Compatibility With Other Signs
Cancer Weekly Horoscope:
This week will bring significant changes to all of your connections, Cancer. You might move forward with your partner or strengthen your family ties in your personal life. Your social connections are fostered, and it is through these connections that you will be able to achieve the personal growth you want. There may be a minor disruption in communication, so try to be vigilant to prevent any miscommunications. Additionally, commute safely.
Love And Relationship Horoscope
You'll have optimism and good fortune in your relationship, and you may even plan a trip or relocate somewhere else. Whether you are single, you might evaluate your fleeting relationships to see if any of them have the potential to develop into something more serious. Relationships in a rut will get going once again. Ending a relationship that is no longer working and committing formally are also options.
Career And Money Horoscope
You will labor diligently, energetically, and decisively this week in order to wrap up any open issues and move on to other endeavors. Your effectiveness will aid in enhancing your professional image and demonstrating your value to superiors. Your professional partnerships will be of great assistance to you. This assistance might even result in financial gain. You might anticipate a lot from your funds.
Also Read: Cancer Relationship Compatibility With Other Signs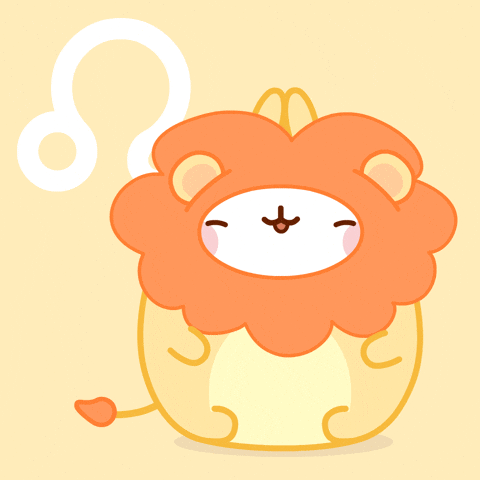 Leo Weekly Horoscope:
Leo, you may have a fantastic time this week because the stars make you lively, healthy, and optimistic while also bringing about essential changes in your relationships. You may make improvements and aid in the evolution of any unhappy relationships in your life. In every interaction you make, you'll experience luck, advancement, and development. As the week comes to a close, exercise some caution.
Love And Relationship Horoscope
Things in your romantic life are starting to alter. A new phase in your relationship is beginning. To decide the future of your relationship, you need to have a meaningful conversation with your spouse. If you and your partner already have a clear idea of where you want things to go, things are about to take that direction. The impending developments will gratify and reward you if you are patient and positive. In the middle of all these changes, anything is possible if you are single.
Career And Money Horoscope
At work, you'll accomplish a lot of essential things, and you'll feel great. Things will advance and be successfully completed via teamwork and cooperation. You may make money and gain notoriety via a potential partnership or cooperative endeavor.
Virgo Weekly Horoscope:
This week, Virgo will be quite intriguing in all ways. It's a terrific time to cope with tough activities and situations that call for action, resolve and effectiveness on your side. Unfinished duties that you have been putting off can be completed satisfactorily. You'll be in the mood for fun, relaxation, and decompression over the weekend as a result of the intense week. You've put in a lot of effort and spent a lot of energy on personal matters; now it's time to relax and enjoy time with friends and family. You should use a little caution during the weekend, though. It could be difficult to communicate and get about as easily as you would want.
Love And Relationship Horoscope
It's going to be a wonderful week. It's a terrific moment to revitalize your relationship, engage in sexual expression, and break the mold. If you're single, go after the person you want to date. You'll be so certain that this decision will seem like the only option. You will notice significant changes in your current connection or in an acquaintance that might evolve into something more meaningful starting at the conclusion of this week. Be ready for lovely surprises.
Career And Money Horoscope
You have a week of fun labor in front of you. You'll be incredibly energized and assured. You'll have self-assurance in your skills, and this will be an excellent chance to showcase them. Your supervisors will undoubtedly appreciate the work you put in. You can advance professionally, get hired, or even significantly enhance your financial circumstances thanks to the connections you build.
Also Read: Virgo Relationship Compatibility With Other Signs
Libra Weekly Horoscope:
Libra, you will accomplish a lot during this week and be able to handle any requests made of you. Your personal and professional lives will be perfectly balanced, even when it comes to really difficult and passionate problems. For you, every type of relationship ushers in a new era. You may now work on them, lift your spirits, and chart a new course. Be a little bit cautious about how you commute and how you communicate.
Love And Relationship Horoscope
Your romantic situation is going to alter, and it will be you who will feel the urge to do so. You'll get the chance to interact with novel circumstances in your connection. If you are single, you may use a different approach to creating friends or see a new friend turn in the desired way. Your passionate sensuality makes you extra vibrant.
Career And Money Horoscope
You'll have a really good week in terms of your professional concerns. You'll have the motivation to move forward when you need it. Things will start to flow and evolve when obstacles are overcome. Every debt is paid off over time. Expect favorable changes in your financial situation as a result of your partnerships and the guidance you get from others. Do not close your eyes!
Also Read: Libra Relationship Compatibility With Other Signs
Scorpio Weekly Horoscope:
Scorpio, your week will start off without a hitch and continue in a vibrant, energizing fashion. Your self-assurance will enable you to succeed in every area of your life. Is your family making any demands? Does your manager pressure you to put in more hours and provide better work? You'll be able to handle this level of pressure with ease this week. The weekend would be great for talking, you'll witness changes in your relationships, and you'll be able to resolve issues that are bothering you.
Love And Relationship Horoscope
There will be a lot of emotion and vigor this week. You'll feel a surge of feelings toward your companion and have a strong libido. The moment is here to become closer to your better half so that you can face any challenge as a team. You won't need to say much; your deeds will speak for themselves! Avoid talking about delicate subjects toward the conclusion of the week.
Career And Money Horoscope
You may take care of any outstanding concerns this week and organize your finances. You can passionately defend your job if you negotiate well. And, you will have plenty of time; do not rush the closure of negotiations. Trade will provide income for your funds.
Also Read: Scorpio Relationship Compatibility With Other Signs
Sagittarius Weekly Horoscope:
This week, Sagittarius, you are the center of attention. Relationships and communication are essential to everything. Your marriage, partnerships, potential new relationships, and friendships will move into a new stage. There will be more significant, constructive developments going forward. They will decide your status and future. At the same time, your interactions with others around you will change as a result of your attempt to adjust to the eventual idleness. You need to be more detailed when you speak and wait until you have heard everything completely before drawing any judgments.
Love And Relationship Horoscope
Now is an excellent time to discuss the direction and future of your relationship with your spouse. You two must make a decision jointly as it appears like something greater is about to dawn for you both. Your relationship will deepen with a wedding, an engagement, or a kid. If you're single, seize the chance to initiate contact and be more forthright with the person you're interested in. Also, you never know how a nice friendship may develop.
Career And Money Horoscope
You will have many opportunities to conquer challenges and find solutions to issues at work. On those days of the month, you believe everything is possible. Everything will appear doable because of the confidence you will experience. Don't let time pass you by. Make careful to finish any sales or business deals by the end of the day.
Also Read: Sagittarius Relationship Compatibility With Other Signs
Capricorn Weekly Horoscope:
You have the opportunity to handle your duties in the finest way possible this week, Capricorn. Nothing will be able to stress you out since you will feel energized and strong. You'll have never-ending energy. If you make a timetable and follow it, you will be able to effectively juggle all of your duties. Although the weekend will be enjoyable, you should exercise some caution in how you express yourself.
Love And Relationship Horoscope
You're in the mood to have a good time, and with your enthusiasm, you may get your companion to join you in your wild mood. Get up off the couch and try something new. Allow your body to be passionate and let it transport you to pleasant and enjoyable worlds. Your romantic connection is going to change. Now is the time to start talking about it and getting things moving if you want to make it official. If you're single, it's not impossible to start a new romance or relationship.
Career And Money Horoscope
This week is ideal for meetings and heavy workloads. You can feel pressure to finish off unfinished business that has been bothering you or to labor till late in order to fix any problems. Utilize your inner strength while staying within the parameters of logic and preparation. You have magic in you! Make sure to finish the deal that will bring you money at the end of the week.
Also Read: Capricorn Relationship Compatibility With Other Signs
Aquarius Weekly Horoscope:
In this week, Aquarius, nothing can stop you! You start off with a laid-back attitude and later develop greater energy. Utilize your exploding energy to settle, organize, control, or finish everything you have in mind. And, yo you wish to resolve business matters? So, do it! Do you wish to plan the family's calendar and take care of family responsibilities? Do you wish to engage in a pastime that would satisfy your soul? You'll be in the right frame of mind and have plenty of energy.
Love And Relationship Horoscope
You are about to enter a new age. If you are in a relationship, you will gladly go through adjustments and evolutions that will elevate your connection. If you're single, get ready for some changes. Now, a professional or friendly connection could change and take on a more unique, emotional quality. In any event, you are going to go through a flow of sentiments and your relationships won't be static any longer.
Career And Money Horoscope
With all your energy and mobility this week, you'll accomplish a lot. You will never be bored because you will always be doing something. You'll organize your affairs, which will make you feel very satisfied. Avoid work-related conversations that involve discussion over the weekend. Instead, get some rest. Your contacts can likewise have a dry spell. Sales will help you financially, but it will take some more work.
Also Read: Aquarius Relationship Compatibility With Other Signs
Pisces Weekly Horoscope:
Pisces, you may easily strike a balance between your family and work responsibilities this week. You'll be so energized and dynamic that you can plan and do everything without feeling rushed or under pressure. Don't go into things too quickly. At the end of this week, calm down and try to be a little more accommodative. If you are thinking of taking a trip, get planning and stop putting it off.
Love And Relationship Horoscope
The current week will be a huge improvement for your love life. You'll want to spend more time with your lover and have more fun together. A new phase in your relationship is about to begin. You may now approach the matter from a new angle and influence how it develops between you in order to get your desired outcome. When you are single, your connections become more obvious. You can tell which partner is the correct one for you and which acquaintances are not compatible.
Career And Money Horoscope
Everything will be pretty upbeat at work, largely because of how you are feeling. You'll be vivacious, dynamic, and driven to organize things in an unwavering, leveling way. If you want to feel free to make your next movements, you must take care of any unfinished business. For you to boost your revenue, now is the time to make purchases and sales.
Also Read: Pisces Relationship Compatibility With Other Signs