Here is your Free Weekly Horoscope from 12th September To 18th September 2022.
Aries Weekly Horoscope:
Aries, You'll have a great start to the week that gives you the chance to fulfill your wishes and accomplish your objectives. Your energy will peak, which will make for a really lively start to the week. You should exercise caution towards the middle of the week since you may start to take risks that could be detrimental to your financial and professional activities. Even if you ultimately succeed in satisfying your requirements, you could also develop a rigid and unyielding attitude. As long as you don't become erratic in your decisions, the weekend will be the perfect way to wrap off your work week.
Love And Relationship Horoscope
To keep your relationship in balance, you must use extreme caution. Without boundaries, you will express your emotions, and perhaps you might exaggerate. This may encroach on your partner's personal space and suffocate them. Since you also want them to have some degree of independence, try to maintain a distance that will allow them to do so. Plan your weekend activities in advance to make the most of those days.
Career And Money Horoscope
You can now use your social connections to your advantage in order to market your business. It's to your advantage that you tend to be likable to other people. Talk to people and make contacts. employing both your natural dynamism and civility at the same time. You need to exercise caution with your money since you might be tempted to take unnecessary risks in the mid-week.
Also Read: Aries Taurus Cusp: Individuals Born on Cusp Of Power And Their Personality Traits
Taurus Weekly Horoscope:
Taurus, the current week will offer you a lot of good things, but certain days will also present you with challenges. Be very careful and steer clear of the potential pitfalls. Take advantage of the start of the week to accomplish your objectives and adjust to new circumstances. Try to exercise more restraint in the days to come because it won't be difficult to sever any ties and feel free. Keep your cool and try to keep your emotions under control. Avoid being pushy and persistent, as doing so could lead to backlash from those around you. You'll get paid for all of this hassle over the weekend.
Love And Relationship Horoscope
You will become closer to your lover in your romantic relationship and let your strong emotions rekindle your passion. Naturally, anything that goes too far gets tiresome or bothersome, so be careful how you communicate your emotions as well as any unreasonable notions that may pop into your head. You will have the opportunity to speak freely and openly on Sunday, releasing a tremendous burden off your shoulders. If you're single, today is an excellent day to get in touch with someone you care about.
Career And Money Horoscope
Your behavior at work could be problematic because you tend to push the boundaries too easily. Of course, if you play the game right, being nice will reward you with points. You'll be able to lead select teams or lead groups of people in their efforts. You need to stop being stressed out and worried about every small financial problem. Maintain a schedule, and you'll experience more future assurance.
Also Read: Personality Traits Of People Born Under The Taurus- Gemini Cusp
Gemini Weekly Horoscope:
This week, Gemini, you will experience a range of feelings and circumstances. The planets will stir up emotions in you, cause you to exaggerate, and push you to your boundaries, but they will also enable you to meet your requirements, accomplish your objectives, and assist people around you. The outcome depends on how you channel the energy of the planets. You might develop a stiff, obstinate, and rather reserved demeanor. Remember that there are always positive aspects to unfavorable situations. On Sunday, you'll have no trouble interacting with others around you.
Love And Relationship Horoscope
You'll have a great start to the week and get to express all of your complex and powerful feelings. Give your love and kindness, and keep all negative thoughts out of your relationship. Keep your cool and postpone any confessions and in-depth conversations until the weekend.
Career And Money Horoscope
You'll have a successful week this week. You have a flexible approach to situational adaptation. Additionally, you'll be ambitious and have a propensity for taking the lead. Avoid quick decisions and significant risks, especially when it comes to your finances. Take your time, and be persistent where it's called for.
Also Read: Gemini-Cancer Cusp: Traits Of Individuals Born Under Power Cusp
Cancer Weekly Horoscope:
This week, Cancer, you will experience happiness, prosperity, and assistance in achieving your objectives. You'll act more appropriately and have more energy. Don't let your propensity for independence and autonomy drive you to obstinacy and exaggeration. Avoid letting your emotions get the best of you, especially during the weekend. Keep things in balance and benefit from effective communication that can help build connections and relations.
Love And Relationship Horoscope
You'll find a way to show your spouse this week how much you care and how generous you are, making them both joyful and content. Restrict your propensity to be independent, especially since you often show it in an unreasonable way if you want to prevent any conflicts. Although being obstinate may benefit you in some areas of life, it will not improve your romantic connection. During the weekend, you can experience a few brief annoyances.
Career And Money Horoscope
One of your stronger traits is professionalism, which you need to keep up with. You will experience extreme psychological pressure, which can cause you to act out in an exaggerated manner. Always convey your aspirations in a suitable manner. This week, refrain from taking financial risks.
Also Read: Characteristics Of Individuals Born Under Cancer-Leo Cusp
Leo Weekly Horoscope:
The planetary influences this week are pretty discordant and will disrupt your emotional foundation, Leo, messing up everything. Exaggeration and emotional strain mark the beginning of the week. Your social skills, however, are excellent. You gain the community's favor and acceptability as a result of this. You'll develop a strong yearning to throw off the chains and experience freedom as the week goes on. You'll be impatient, hasty, and easily irritated. Even when the strain is high, take a deep breath and find your rhythms. However, by the end of the week, things will be more settled, and you will be able to resolve issues through discussion.
Love And Relationship Horoscope
You have to put in a lot of work to control all the tremendous energy of daily living in your romantic relationships. Since the tension has dissipated, you must manage it covertly and keep it out of your relationship. You'll figure out how to show your affection in such a way that it acts as a comforting touch for the hurt. Use Sunday to have a conversation with your partner and to breathe a deep breath of relief.
Career And Money Horoscope
The situation in the professional realm cannot be allowed to be untouched by emotional upheaval. Thankfully, you will have the right tools to claim something better than what you already have thanks to your leadership attitude, ambition, ardor, and persistence. Make use of Friday's favorable energy to resolve any outstanding issues since no impediments or difficulties are anticipated. You must maintain control over your finances because it's very likely that you'll give in to pressure.
Also Read: Characteristics Of People Born Under Leo-Virgo Cusp
Virgo Weekly Horoscope:
This won't be an easy week, Virgo, but that doesn't mean your optimism should dim. A lot of ups and downs will come your way as a result of opposing forces. Your intuition will be sharper at the start of the week, and you'll be able to feel what's about to happen. You'll have a strong desire to let go of everything that is putting you under pressure as the week goes on. Due to your haziness, don't make any quick or careless decisions. Show all the patience and endurance you still have. But the weekend will bring you some wonderful moments. Free and lighthearted communication will be present, and even a few differences of opinion are pardonable.
Love And Relationship Horoscope
You should unwind a little and talk calmly to your lover about your feelings. Don't be afraid to take that action because it will benefit both you and your partner. If you're single, now is the moment to approach someone you're interested in. Every action you do will pay off. You'll have a wonderful time if you take things slowly.
Career And Money Horoscope
Maintain the same pace at work, and your objectives will quickly be met. Collaboration is encouraged because you are well-liked and well-liked by your peers. Avoid acting rashly in your professional concerns. Over the weekend, you can engage in casual talks that may lead to financial gain and job opportunities down the road.
Also Read: Virgo-Libra Cusp – 6 Characteristics Of People Born Under Cusp Of Beauty
Libra Weekly Horoscope:
Libra, this week won't be simple, especially in terms of your romantic life. You will experience a great deal of anxiety and tension since you have a tendency to become anxious even about the little things. You'll likely be highly agitated, which could lead to a temper tantrum. Limit your haste and give things time to develop. Use your dynamism and persistence to your advantage in both your personal and professional life. There will be a lot of tension on Saturday, so it won't be a good day to start anything new or interact with significant others. Restrict yourself to circumstances that are more laid-back and won't push your limits. Very soon, things will find a new balance. Eventually, communication will be established again, which will improve the circumstances.
Love And Relationship Horoscope
You must unwind in your romantic relationships and block off any negative emotions or ideas. You can keep some equilibrium by doing this. Naturally, this won't be so simple, so it's important to be open and honest with your spouse. If you're single, the energy is not good for starting anew, but Sunday will be a crucial day for moving forward. All you need to do is step forward.
Career And Money Horoscope
While there won't be any major changes at work, the environment among co-workers and collaborators won't be ideal. There will, however, be times when people will support one another and understand one another, which will improve the environment and make it more formal. You don't have to rush into financial situations that are not right for you. This is not the time for dangerous moves, even if you need to show what you can accomplish on your own.
Also Read: Personality Traits Of Libra-Scorpio Cusp
Scorpio Weekly Horoscope:
This will not be a quiet and easy week for you, Scorpio. You'll have strong emotions, and they'll have an impact on your general behavior. Strong feelings, good intuition, and fortune will mark the beginning of the week. These will empower you to confront what lies ahead. The situation will alter when you experience a strong urge to become more self-reliant and independent in the middle of the week. You won't be able to suppress this buried emotion any longer, so you'll make a determined effort to assert your independence. Perhaps you should take advantage of this propensity for your professional affairs.
Love And Relationship Horoscope
Make use of the upcoming days to learn things in your romantic life. Excessive emotion will make it difficult for you to make logical decisions, which will harm your relationship. Try to keep the balance and postpone a fruitful, honest discussion with your partner until Sunday. It will be the ideal time to make things clear and set them straight. In the event that you are still unable to fix your issues, you may want to consider whether your relationship will continue in the future.
Career And Money Horoscope
You will have the opportunity to take initiatives and actions at work that will advance your career. Take on new duties because your energy makes everything appear simple. Don't rush through your workday; keep a steady pace. Avoid splurging or taking chances with your money that could push you beyond your limit.
Also Read: Characteristics Of Individuals Born Under Scorpio-Sagittarius Cusp
Sagittarius Weekly Horoscope:
Sagittarius, you will have some challenges this week, at least until you are able to improve communication and overcome your sense of guilt. You will have to exercise caution till then. Control your obstinacy and want to demonstrate your independence. In the middle of the opposing forces that will cause chaos and misery, discover your hidden balance.
Love And Relationship Horoscope
If you are able to move with honesty and composure, the week may turn out well. You'll feel a great deal of passion and emotion, as well as a drive to get close to your lover and express yourself honestly. Later in the week, there will be a lot of strain, and you might act haughtily. Maintain a low profile, be understanding, and have in-depth discussions about every element of your relationship.
Career And Money Horoscope
You can come across some alluring offers that will force you to consider your options carefully before taking any action. Verify every transaction thoroughly and consult with reliable sources. Your desire to maintain your independence may lead you to make dangerous financial decisions. Rethink that!
Also Read: 5 Personality Traits Of Individuals Born Under Sagittarius Capricorn Cusp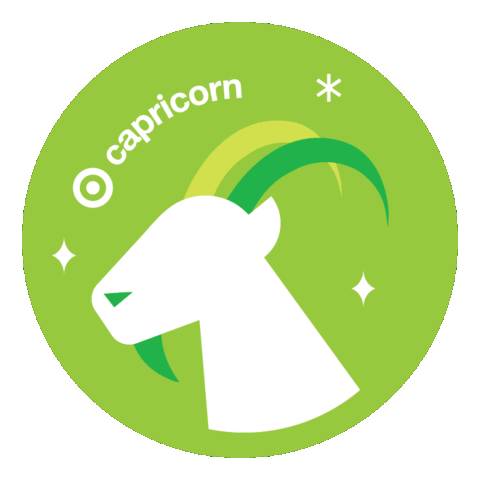 Capricorn Weekly Horoscope:
Capricorn, this week will both offer you numerous gifts and a number of traps. It will start out well, but watch your attitude because your propensity to constantly put others before yourself could turn you into a victim. Your behavior will change, and your vitality will revitalize each body cell. Why not battle for your ideas and plans because you are going to be energetic and stubborn? After a week of work, you will be able to clear up problems and misunderstandings during the weekend.
Love And Relationship Horoscope
As long as you keep a pleasant attitude and restrain your over-emotions, you can enjoy yourself with your partner in your romantic relationship. Keep in mind that planetary influences make you impolite and obstinate if you wish to manage these reactions. As a result, you will safeguard your connection against difficulties. Spend some time coming to terms with yourself if you're single.
Career And Money Horoscope
There is no reason to be dissatisfied. To become more creative, channel the internal stress you're experiencing. You feel the desire to demonstrate your independence. Do that, but go about it more slowly and systematically. You are capable of great things. If not, there can be dire repercussions. Avoid taking financial risks because the mood will be erratic.
Also Read: Capricorn Aquarius Cusp – 5 Personality Traits Of Cusp Of Mystery
Aquarius Weekly Horoscope:
This coming week won't be simple, Aquarius. There will be both happy and difficult days. You must maintain your composure because things will be rather difficult. Avoid giving in to the obsessions that will surface this week. You are reckless, hasty, and without inhibitions because of your quest for independence. Avoid causing issues that will be challenging for you to solve. You will have the chance on Sunday to effectively communicate your ideas to the people you want. The conversation would become meaningful and free.
Love And Relationship Horoscope
Your romantic situation is favorable, and you will have the chance to approach your significant other by engaging in meaningful conversation. Both the beginning and the conclusion of the week present opportunities for effective communication. You need to use caution and stay away from extremes in the middle of the week. You can create a friendlier and more emotional atmosphere by acting politely and cautiously.
Career And Money Horoscope
You can make decisions at work that will advance your career a little. Consider your arguments before making any movements or responding in a hurry. You'll have a strong sense of ambition, so watch out for overachieving. Be prudent with your money and avoid letting your feelings influence your decisions to spend money you could later regret.
Also Read: Characteristics, Strengths, Weakness And Compatibility of Aquarius Pisces Cusp
Pisces Weekly Horoscope:
This week will offer you changes and strong emotions, Pisces. Positive vibes will abound at the start of the week, along with a great deal of feeling, concern for others, and extreme generosity. However, as you tend to want to prove that you can survive on your own, the week will progressively get more urgent. You start acting hastily, obstinately, and irately. You will be able to meet your needs on Friday, and no exceptional difficulties will arise. You are cool-headed and have a good sense of timing. However, you'll be more prone to errors and have a volatile psychological state during the weekend.
Love And Relationship Horoscope
You'll be able to move your relationship along slowly. Everything depends on how well you and your partner communicate and how you work through difficult situations as a team. You'll need to exercise patience this week because there will be a lot of bad influences. The best for you is to be more reserved and direct.
Career And Money Horoscope
You will need to exercise restraint and professionalism this week because it won't be an easy one at work. You'll want to demonstrate your ability, which could occasionally cause you to be obstinate and hasty. If you want to keep your cooperation running smoothly, control your strong emotions. You'll soon be in a challenging financial situation, so you need to figure out how to handle it successfully.
Also Read: Pisces-Aries Cusp: Personality Traits And Compatibility of Cusp Of Rebirth