Here is your Free Weekly Horoscope from 10th October To 16th October 2022.
Aries Weekly Horoscope:
The conflict between your rationality and your impulses will be raging in the backdrop of your mind this week, Aries. Although you have always been a logical thinker, the planetary environment induces confusion and delusions that cause you to perceive your life through an unknowable prism. Although you normally know what you want, this week you won't be able to adequately communicate it. Some new information will lead you down unfamiliar roads but keep in mind that exploration yields information that will be useful in the future. Stay attentive and focused.
Love And Relationship Horoscope
It's going to be a crazy hot and fascinating week. Your emotions will be at their most intense over the weekend when the planetary setting is most favorable. The ideal time for your lover to surprise you will be at that point. Put your ego aside and let your feelings out. As a result, you'll be able to maintain a healthy, harmonious relationship that has a lot to offer you. If you're single, examine yourself to determine whether you meet the requirements for a fulfilling relationship before doing some risky actions.
Career And Money Horoscope:
Positive and hopeful developments are in the works, and the future seems promising. These will appear through intriguing offers and beneficial partnerships. It is now impossible to put off the resolution of old issues; act quickly. By doing a good job and making wise decisions, keep your profile down and respond to those who have questions for you. You might have some trouble persuading others to agree with you towards the end of the week. Despite the numerous expenses, your finances are likely to become more balanced. steps.
Also Read: Zodiac Signs Who Are Attracted To Aries
Taurus Weekly Horoscope:
This week, Taurus, you'll vacillate between the urge to make changes in your day-to-day existence and the need to lead a liberated, unconventional life. Turn to something new, as it is envisioned in your ambitions and goals, rather than persisting in the old, worn-out circumstances that provide you with safety and confidence. You have the planetary energy this week to realize your dreams. The weekend will arrive to help you relax after a stressful week. You can unwind by hanging out with your pals or taking a short getaway.
Love And Relationship Horoscope
You and your partner have grown apart as a result of daily commitments. Talk to them without holding back because this hasn't improved your connection and together you can find the best solution. A conversation is always beneficial, as you will have the opportunity to observe. Keep in mind that the past is the past and does not alter. Put this behind you and move on. You must approach life more realistically if you're looking for your soul mate. Stop trying to achieve the impossible; you will fail and be sad if you do.
Career And Money Horoscope
The days that lie ahead will be highly beneficial for your career and give you the chance to further your goals. Because of the effort, you have already put in, new doors are going to open and fulfill your expectations. When required, act flexibly and tactfully. You need to exercise caution when it comes to managing your cash. Due to your impulsiveness, you can boost your spending. Be reasonable, and you'll get excellent outcomes.
Also Read: Zodiac Signs Who Are Attracted To Taurus
Gemini Weekly Horoscope:
Gemini, you continue to struggle to impose your own views. You believe that several forces are threatening your social and professional status, therefore you haven't been able to balance them yet to meet your personal demands. In any event, it's impossible to categorize your life as typical or average. You'll need to decide how you're going to move on. Will you take the traditional route or will you forge your own path? Be sure to prepare in advance.
Love And Relationship Horoscope
This week, you may need to sit quietly, and the planets support that. You may clear your mind and have some lovely, romantic moments with your sweetheart when there is quiet and calm. Undoubtedly, the mood will heat up if you dare to make some of your own proposals. If you're single, keep being outgoing and you'll eventually come across someone who will transform your life.
Career And Money Horoscope
This week's work will go extremely smoothly as long as you set some boundaries for yourself. This means that if you don't deal with your anxiety, you'll exhaust yourself very rapidly. On the other hand, in order to fulfill your duties, you will need to create a flawless schedule. This combination will advance your career and assist you in developing your strongest professional profile. Although your finances appear to be improving, don't take any risks.
Also Read: Zodiac Signs Who Are Attracted To Gemini
Cancer Weekly Horoscope:
Cancer, the upcoming week will be extremely demanding and packed with tasks and commitments that require the greatest responses from you. You will frequently have to skip out on social activities, which may make you feel horrible. Make time for your loved ones if you want to be able to handle things well. Spend some enjoyable, carefree moments with them. Your days will be less stressful as a result.
Love And Relationship Horoscope
You'll have an exquisite week thanks to the planetary alignment. Your days will be emotionally charged as a result of unforeseen happenings that your lover will have prepared for you. You two will get along better and become closer as a result. The weekend will be passionate and much more romantic. There are many opportunities for romance if you are looking for someone to focus on. You're being approached by someone from your workplace; don't push them away; you could like what happens.
Career And Money Horoscope
You need to practice restraint and wisdom this week. You'll have a lot of duties, so you should stay away from making modifications and signing new contracts. The busiest time of the week will be in the middle when you must act in the most mature manner possible. This week, your financial plans won't advance. Be patient and keep the equilibrium you've worked so hard to achieve.
Also Read: Zodiac Signs Who Are Attracted To Cancer
Leo Weekly Horoscope:
Leo, you represent a sign that prioritizes its social standing above everything else. This is the reason you won't pass up any opportunities to go out this week. You'll get the chance to spread the word about your ideas, have fun, and meet people who can be helpful in the future. You will have the chance to make some adjustments if you have been wanting to take any risks towards the middle of the week. You will find that anything is possible if you don't hurry into things.
Love And Relationship Horoscope
Passion and sensuality. Explosive results are expected! You and your lover are about to have some truly wonderful moments. You'll be in a great mood, and your time with your lover will be wonderful. If you're single, keep in mind that everything has its proper moment. Enjoy yourself and don't be miserable until then. Future developments with a new acquaintance will be quite intriguing. Be active!
Career And Money Horoscope
The relative calm in your professional life will counteract the chaos in other parts of your life. Make a sound plan, and everything will work out. Take care of any unfinished business first, and deal with the trickier problems later. Your financial situation is not too bad; just continue to be thrifty, and everything will be alright.
Also Read: Zodiac Signs Who Are Attracted To Leo
Virgo Weekly Horoscope:
You must hit the button to temporarily halt the course of events, Virgo. Why does this matter? You are unable to recognize reality as it is because you have allowed anxiety and absurdity to invade your life. Your anxieties have control over you, leaving you helpless and unable to respond. Breathe in and focus more clearly. Move and organize more sanely. You'll observe that things establish a structure that you can follow over time. It's likely that you will have some clashes and disagreements with those close to you in the middle of the week. Keep a positive mindset.
Love And Relationship Horoscope
Your love life this week is characterized by intense rhythms and tension. You are free to convey these criteria however you see fit. Do you not value passion and love more than dissension and conflict? Make sure you give it some thought and take the actions that will enhance the relationship's joy and harmony. Be more vigilant and don't waste a new friend if you're hunting for a companion.
Career And Money Horoscope
You should anticipate experiencing some difficulties at work, so be ready by keeping a low profile and a clear head. You will be granted the favor required to balance the problems and come up with the essential remedies. Although your financial situation is not ideal, there is yet hope for progress. You should limit your financial activity, such as purchases and expenses, until then and create a more effective financial strategy.
Also Read: Zodiac Signs Who Are Attracted To Virgo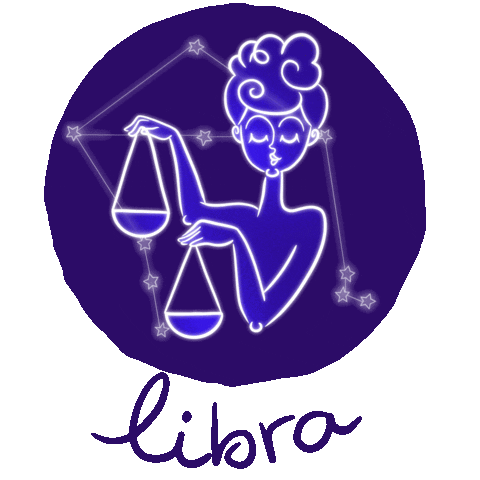 Libra Weekly Horoscope:
You will experience significant changes at work this week, dear Libra. You'll learn something unexpected near the finish, but don't assume anything right away. Make an effort to compile the relevant data and gain perspective. You will need to decide on important issues regarding your everyday activities, employment, or coworkers. Additionally, now is a wonderful time to prepare for any necessary duties and take care of your health. Make plans for outdoor activities this weekend.
Love And Relationship Horoscope
The weekend will be quite emotional, and you and your spouse will have the chance to go on a quick trip or outing. You'll get the necessary quality time to fortify your relationship. Be tranquil and stay out of any conflicts over the week. Keep a pleasant attitude, don't allow the doublespeak to ruin it. If you are single, you should consider what you want from a relationship before pursuing it. Otherwise, you can continue to relish your alone.
Career And Money Horoscope
Be extremely cautious in your work dealings, especially in how you approach the impending changes. Every action you take will be important. Your work's outcome will depend on how much you trust the people around you. You appear to be having financial problems because of your high spending. To improve your sales, speak with people you trust.
Also Read: Zodiac Signs Who Are Attracted To Libra
Scorpio Weekly Horoscope:
This week, dear Scorpio, you will work incredibly hard to keep a balance between what is right and what is expected. You'll feel compelled to conform to the way things are done in the contemporary world, but eventually, you'll have to choose whether you want to do that or what you believe is right. During the week, though, you must be extremely explicit in both your words and deeds since there will be a propensity for the truth to be misrepresented.
Love And Relationship Horoscope
A family member's intrusion is quite likely to cause problems in your romantic life. Their intervention will strain your connection and cause misunderstanding, and it will also make you feel bad. You'd better make your case clearly and keep things civil in your relationship. Set boundaries and stick to them firmly. Forget your reservations and approach the individual you are interested in if you are looking for a mate. You'll feel fantastic about the outcome!
Career And Money Horoscope
Success in the professional world is anticipated. Every project or idea seems to be carried out to the highest standard. Everything will go smoothly if you go slowly and cautiously. Keep your composure if your bosses say something irrational. Make arguments in response and be persistent. Due to the wise decisions, you will make, your financial situation appears to be getting better.
Also Read: Zodiac Signs Who Are Attracted To Scorpio
Sagittarius Weekly Horoscope:
You need to take some time this week to unwind and reconnect with your emotions, Sagittarius. Since you know how to work hard for anything you achieve in life, you will have the guts and strength to face any challenges that may emerge. You need to keep an honest disposition generally, especially toward yourself. Deal with whatever challenges you have in the middle of the week in a good way because a bad attitude won't get you far. Make time for yourself throughout the weekend, and avoid doing anything that drains your vitality.
Love And Relationship Horoscope
Expect to receive some excellent romantic news. Prepare to put your relationship's issues in the past as a new era is just around the way. You will have the chance to speak openly with your partner and to address any issues that are impeding your relationship toward the conclusion of the week. Make use of the opportunity to speak openly and truthfully. The time has come to make a change if you are single. Take control of the situation by acting decisively and with confidence.
Career And Money Horoscope
This week, collaborations will be crucial because they will enable you to find solutions to any problems. You will get some interesting offers, so don't just dismiss them without giving them some thought. Some actions on the part of other people may establish traps for you, but in the end, they will expose who is and is not reliable. Your financial situation can get better, particularly if you limit your expenditures. After proper handling, legal and tax difficulties are finally settled.
Capricorn Weekly Horoscope:
Capricorn, you will have a good week since you have the power and will to get everything in order. Up until this point, something or someone blocked you from moving forward and preventing the desired improvements. However, thanks to the fortunate positioning of planets that encourage ideas and information toward the right path, you will now be able to clearly define where you are and how you want to move forward. Dare to implement innovative ideas and new professional plans, particularly those that include travel or the internet. Your social life will be at its peak in the middle of the week, and you won't likely miss any opportunities to go out.
Love And Relationship Horoscope
Enough with your complaining and your limited viewpoint. The planetary alignment creates the perfect environment for you to see reality and communicate with your partner in a more flexible and understanding manner. Can you imagine a better scenario for your partnership, which has endured so much? Enjoy yourself with your mate and avoid allowing irrational thoughts to damage your bond. There is no cause to be disappointed if you are single. Enjoy yourself and know that your luck is working to bring you the love you've been looking for.
Career And Money Horoscope
Great job developments are in store for you. Not only are things going well, but you also have your partners' support as you go through some challenging cases. If a business trip is required, it can easily be paired with some entertainment. So feel free to combine work and pleasure. Make sure you don't make any big financial decisions this week. Future development-related decisions are not encouraged. Manage your everyday obligations and the open issues for the time being.
Also Read: Zodiac Signs Who Are Attracted To Capricorn
Aquarius Weekly Horoscope:
Aquarius, if your attention has recently been on your finances, this week is set to shed light on what is ahead. Around the conclusion of the week, practical issues will be clarified, although at the beginning of the week, you will receive a lot of knowledge about how to better your life circumstances. Make the most of those insights and allow them to inform your decisions on where to invest your time and money as well as what to stay away from in the days to come.
Love And Relationship Horoscope
You must resolve the situation on your own. Your mind fools you and establishes traps that cause you to develop irrational, unfounded suspicions. When it comes to matters involving your relationship, act realistically and remain composed. If you're single, savor the independence that comes with being by yourself. You'll feel better and be better able to judge anything that comes your way the further you push the thought of commitment from your mind.
Career And Money Horoscope
Maintain a professional focus on taking care of your own work and everyday tasks. Avoid getting interested in issues that don't affect you. To value the offers you will receive, move professionally and obediently. Unexpected expenses in your money have the potential to upset your stability and peace, so you must respond to them with flexibility and resolve.
Also Read: Zodiac Signs Who Are Attracted To Aquarius
Pisces Weekly Horoscope:
Prepare yourselves for the show, Pisces. Your relationship with a significant individual who can provide you with a lot in the future is clarified thanks to the beneficence of the planets. You can now see well what lies in front of you on the road. You'll be able to move on with your dream by taking large, deliberate moves thanks to the strength and energy you'll experience. Success is imminent, there is no doubt about that. You will be astonished by the outcomes if you trust your instincts. The start of a new chapter is approaching.
Love And Relationship Horoscope
Wonderful news for your romantic life, as your companion seems to grant all of your wishes. There is plenty of potential for passionate and loving moments of romance thanks to their warm demeanor and expressiveness, which dispel all your anxieties. If you're single, this weekend will give you the chance to socialize with intriguing people and have a great time. You must make one of those acquaintances into something more meaningful. If you take calculated chances, luck will be in your favor.
Career And Money Horoscope
You'll get the support you need to accomplish your objectives. Even the highest peaks are reachable with dynamism and desire. You'll get crucial future decision-making assistance from people you can trust. You have a lot of financial obligations, which frequently make you miserable. Control your spending and behavior, and harmony will result.
Also Read: Zodiac Signs Who Are Attracted To Pisces