Here is your Free July Month Horoscope Prediction for 2023
Aries Monthly Horoscope:
New beginnings will energize your life in July 2023, Aries. An opportunity will present itself that requires your attention. Accept change and take daring moves toward your goals. There will be more racing and sunshine due to the presence of Mars and Saturn. To overcome any barriers that may arise, concentrate on your inner strengths. Maintain a positive relationship with your siblings. Spend some time in their presence. Be open to collaborations and partnerships this month, since they can lead to fascinating projects. Financial difficulties may arise, but you will be able to overcome them using your intellect.
Taurus Monthly Horoscope:
Taureans, July 2023 provides you stability and peace. Take some time to admire the natural beauty around you. Your hard work and efforts will result in a steady income. Make self-care a priority and engage in activities that bring you delight. Your relationship with your siblings will improve. Keep your finances in order and avoid reckless spending. To attain success in your endeavors, trust your instincts and tenacity.
Also Read: Zodiac Signs Who Are Attracted To Taurus
Gemini Monthly Horoscope:
Gemini has a month of self-reflection in July 2023. Keep an eye out for hidden opponents and take extra care of your health. Take a breather and reconsider your priorities. Concentrate on developing relationships with those you care about. Accept opportunities for personal development and learn from prior experiences. A strategy for the sale and acquisition of land and cars will be developed. To avoid misconceptions, stick to your ideals and communicate properly.
Also Read: Zodiac Signs Who Are Attracted To Gemini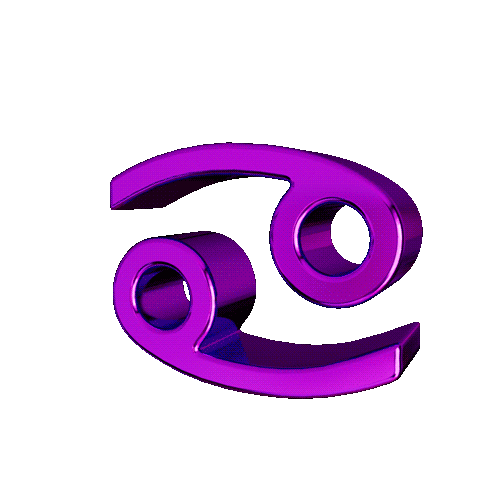 Cancer Monthly Horoscope:
In July 2023, Cancerians, trust your intuition and listen to your heart. Both your health and your finances will improve. Spend some time connecting with your emotions and dealing with any unsolved concerns. Although the source of revenue is increasing, so will the expenditure. Develop your creative side and be free to express yourself. Maintain a good work-life balance and put yourself first. Seek help from loved ones as necessary. Mental strain and perplexity will rise, so try to relax.
Also Read: Zodiac Signs Who Are Attracted To Cancer
Leo Monthly Horoscope:
July 2023 is a prosperous month for Leo. Your efforts will be rewarded, and possibilities for advancement and recognition will come. There will be an increase in spirituality and interest in religious work. Accept your leadership abilities and use your charisma to encourage others. Finances will continue to be a mixed bag. Maintain your financial stability and prevent unwarranted risks. Take some time to rest and appreciate the results of your labor. Travel could be stressful.
Also Read: Zodiac Signs Who Are Attracted To Leo
Virgo Monthly Horoscope:
In July 2023, Virgo should concentrate on personal development and self-improvement. Some awful things will get better. Set attainable goals and take practical efforts to achieve them. Accept new learning chances and broaden your knowledge. Take care of your physical and mental health. Domestic complications will keep you busy. Maintain a healthy balance in your relationships and encourage open communication. There is a possibility of unintentional charges and difficulties.
Also read: Zodiac Signs Who Are Attracted To Virgo
Libra Monthly Horoscope:
Libra will experience balance and harmony in July 2023. Concentrate on creating a pleasant environment at home and at work. If you try this month, you will make a development in your business/job. Work enthusiastically. Improve your relationships by encouraging understanding and compromise. Time will be on your side and provide you with the opportunity to amend your ways. Make time for yourself and engage in activities that offer you joy. Solving complex problems provides relief and reduces mental stress. Explore creative outlets and embrace your artistic side.
Also Read: Zodiac Signs Who Are Attracted To Libra
Scorpio Monthly Horoscope:
In July 2023, Scorpio, follow your instincts and delve into the depths of yourself. The planned works will have some success. Accept change and let go of what no longer serves you. Concentrate on personal and professional development. Despite problems in the business sector, there will be opportunities to earn money. By being open and vulnerable, you may strengthen your relationships. Maintain a healthy lifestyle and prioritize self-care. It is an auspicious moment to ponder system changes.
Also Read: Zodiac Signs Who Are Attracted To Scorpio
Sagittarius Monthly Horoscope:
July 2023 is an exciting month for Sagittarius. Accept new experiences and broaden your horizons. Despite difficult circumstances, there are opportunities for profit and advancement in business. Seek possibilities for personal and professional development. Maintain your relationships by being honest and upfront. Profit opportunities will increase as a result of many ups and downs in business and professional change. Keep an eye on your finances and avoid making rash judgments. Maintaining a healthy work-life balance is essential.
Capricorn Monthly Horoscope:
In July 2023, Capricorn, concentrate on your long-term goals and aspirations. Take concrete steps towards obtaining them. The availability of income will increase. Accept opportunities for progress in your career. Improve your financial planning and avoid wasteful expenditures. New projects are in the works. Take some time to unwind and refuel. Maintain your relationships and communicate your gratitude to those you care about. Spending money on needless items should be avoided.
Also Read: Zodiac Signs Who Are Attracted To Capricorn
Aquarius Monthly Horoscope:
Aquarius will experience innovation and inventiveness in July 2023. Accept and share your unique views with others. Saturn's retrograde will cause difficulties with auspicious works. Concentrate on personal development and self-expression. There will be a lack of zeal. Make time for self-care and prioritize your well-being. The arrangement to solve household concerns will incur additional costs. Be transparent and supportive in your relationships. Accept new friendships and collaborations with open arms.
Also Read: Zodiac Signs Who Are Attracted To Aquarius
Pisces Monthly Horoscope:
In July 2023, Pisces, trust your gut and adhere to your dreams. Accept your imagination and explore your creative side. Mental strain and family-related issues will worsen. Concentrate on spiritual development and self-reflection. Make self-care and emotional well-being a priority. The effort will be hampered by difficulties. Compassion and understanding should be used to nurture your connections. Seek isolation to replenish your batteries and achieve inner peace. With Jupiter in the tenth house, there will be opportunities for advancement and financial prosperity.
Also Read: Zodiac Signs Who Are Attracted To Pisces