Aries:
There's a sense of romance in the air. If you're single, the odds are good that you'll meet someone and fall in love relatively quickly today, but be aware that, while you're well suited, you'll need to make some adjustments in order for the relationship to become more than a passing fancy. Couples will be able to spend some much-needed quality time alone.
Taurus:
Follow some healthy hand-washing routines after doing normal tasks and before meals. You're prone to bacterial illnesses, and if you don't take care of them, you could end up suffering for a long time. Only drink boiled water and eat food that has been cooked properly. For a while, stay away from quick and fatty foods.
Gemini:
Today you will face temptations, but it is critical that you stay on the holy road. Taking shortcuts would affect your career in the long run. It will not be simple to select the right route, but you'll be able to do so if you can hold your greed at bay. If you are unable to do so on your own, contact a sincere well-wisher who would also assist you in remaining strong.
Cancer:
Misconceptions and third-party intrusions can cause severe changes in your love relationship if you're not careful. You must learn to believe in both your own and your partner's sentiments. Pay more attention to what you're feeling than what people are saying to you. You must also trust in your partner about any work issues that are bothering you.
Leo:
You have a lot of work opportunities ahead of you.  Consider your options thoroughly, and if they suit you, make a career change. One of your coworkers will be leaving, and you might just be able to help somebody else fill the void by suggesting them. Your views are valued, even if you are unaware of it. Your financial situation will improve as your wage rises, regardless of where you're from.
Virgo:
Today, somebody will motivate you to improve your physical fitness. You realize you need to enhance your health on a mental level, but you've been putting it off. Today, you would meet somebody who, while not physically in great shape, would motivate you to boost your immune system. Today you would begin a new diet or exercise routine.
Libra:
For your own good, you must remain vigilant or even rebellious if necessary. Those who appear to be more competent and well-informed may make mistakes that are difficult to correct. Following their orders will allow you to fish in troubled seas as well. Your spending appears to be under control now, which is exactly what you've been looking for.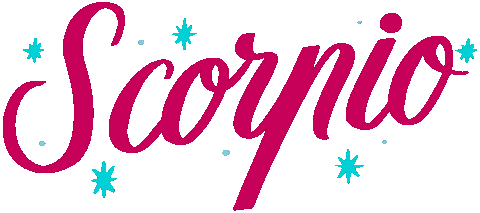 Scorpio:
Today you've gotten yourself into a bind. Communicate openly with those that matter most to you. Talk about the issues that have been bothering you. The cloud of uncertainty will lift in a week. A close friend or family member may be able to offer you support. When expressing yourself, be cautious. Nowadays, you're more likely to be misunderstood. The working atmosphere would be consistent.
Sagittarius:
Workplace pressures will increase, and they may even take you away from the activities you enjoy. There won't be much time to unwind. As a result, you'll have to appreciate the little things in life. They would prove to be quite rewarding and cost less than your usual effort. This implies you'll be saving money today on some unneeded expenses.
Capricorn:
You're great at looking after others, but you're terrible at looking after yourself! This will quickly de-stabilise your stability, and even the emotional pull of serving humanity would be ineffective. Take a hot water bath with a few drops of eucalyptus oil in it to refresh yourself and reawaken your internal drive. Keeping such essential oils on hand at all times and educate others about their benefits.
Aquarius:
If you were dating or debating whether or not to commit to a relationship, you will be able to make a decision today. Those in a relationship may choose to become married or engaged. A change in the planetary energies today may prompt you to reconsider your connection. If you've been avoiding responsibilities in the past, you'll appreciate them today.
Pisces:
In terms of your finances, you're in an indecisive mood today. Planetary forces that are in opposition to one another tend to draw you in opposite directions. You may go out for an expensive shopping spree, but you might find it tough to make a final selection at the last minute. Your investments will bear the brunt of your indecisiveness. People close to you are likely to be irritated by this.