Thursday, 6th October Horoscope
Aries:
Now is the moment to work hard for what you believe in, and very soon you will be rewarded handsomely. Recently, you've been experimenting with a few concepts. You must now put them into action, which will demand all of your focus. Although it will be a busy period, the rewards will arrive quickly and will surpass your expectations.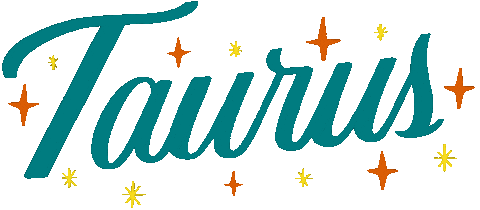 Taurus:
Today is the perfect time to share your optimism with the world and reap its rewards! You've been wanting to become a motivational speaker, and this will give you that reputation! People in society will cease criticizing you, which will improve strained relationships!
Gemini:
You value your family. Your achievement is built on the foundation of your family values. Even on this day, the benevolent aroma emanates from your house and transports you. Your sense of timing is unmatched. You will have a successful day today. Through difficult and trying circumstances, smile. Your good attitude will get you far.
Cancer:
You'll start to exhibit a natural predisposition toward stubbornness today. Even if you know logically that doing so is not in your best interest, you will undoubtedly dig in your heels, which is unfortunate. Laugh it off. You must use clear judgment and follow your mind's suggestions rather than following your impulses. If you are able to slightly relax, the problem can be solved more quickly, and you will feel a lot better.
Leo:
Get ready to hear some excellent news, especially about your house. Opportunities can present themselves that would require you to move, or you might finalize your plans to purchase a home. Take advantage of the good vibes. This is the ideal time to start any renovation or remodeling projects you have been thinking about for your home or a portion of it.
Virgo:
Today you have an aggressive attitude. You want to take the initiative and show that you are in charge. And you must watch out not to use your weight carelessly. You could inadvertently step on someone's toes. Even though you believe you are more knowledgeable and capable of managing the situation, you should still strive for cooperation and harmony when working on any project.
Libra:
The time is ideal to start a fresh program of success and abundance. This is the ideal time to act if you have been debating starting a new endeavor that you have given a lot of thought to. Whatever you choose to undertake today will be successful in the end. The events of today will also aid in changing your unfavorable beliefs and attitude about money.
Scorpio:
All of your thoughts and deeds today will be characterized by a serene, peaceful atmosphere. Nothing will have the ability to agitate you. In fact, you might have to exert a calming impact in such a circumstance at work. You may also start a home renovation project, try to de-stress your household, or figure out the underlying issues in your relationships.
Sagittarius:
You will finally feel relieved today. Good news will brighten your day. Parents may discover a good match for their child. You'll win a case that's currently in court. A little work today in the career will pay off handsomely tomorrow. Today, things seem to be moving forward again. Enjoy your time together as a family.
Capricorn:
Now is the ideal time to put your imaginative thoughts into practice and broaden your thinking. Enroll in academic programs or professional training to give yourself an advantage over the competition. However, as you work to achieve the same, you can have some financial issues.
Aquarius:
You must understand that holding on to the past will not benefit you in any way in the present. You must first acknowledge the lesson you've learned from the past and then let it go. If you can accept this, you will have made significant progress in resolving the significant issues you have been dealing with.
Pisces:
Spend some time alone reflecting on what you really want from life. The previous few days have been busy. You must therefore reconsider your life's aspirations and the impact of your activities on both your personal and social relationships. Travel is suggested, although it is preferable to take a leisurely vacation as opposed to an exciting storm tour.
Also Read: Best To Worst Kissers Zodiac signs