Thursday, 2nd December Horoscope
Aries:
You've set an unrealistic goal for yourself, and you'll be working more and harder to meet it. It would be tough to achieve your aim, which may cause sadness. Whenever you set your goals, you must first understand your own potential. It is not the right moment to make any important decisions.
Taurus:
Because of the stars aligning today, every emotion is amplified. You'll feel more love and hate than you've ever felt before. There would also be possibilities to show you what is preventing you from being closer to your pals right now. Nevertheless, it is important to wait before acting on these impulses to see if they persist before making a commitment.
Gemini:
You can encounter folks who are aware of your vices yet refuse to accept them. They act as though they don't have any flaws. Simply keep your distance from such individuals. Rather, try to recall the excellent individuals you've met throughout the years and, if feasible, re-establish touch with them.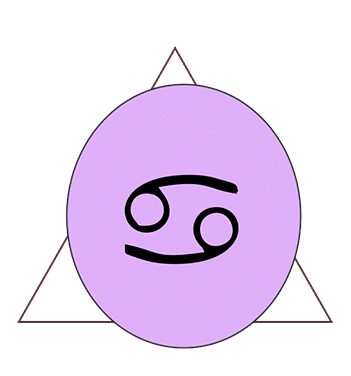 Cancer:
There's just so much going on around you that it is consuming your time and attention. Don't waste your time on things that aren't important. Focus instead, and only then can you find a burst of free-spirited vitality. You would discover gold in your life if you find it. Don't be afraid to speak up. Take a close look and take action before it's too late. Prioritization is the key to achievement.
Leo:
Don't let your backlog hold you back. You've been putting off completing your duties, and now is the greatest moment to do so. To finish your responsibilities, you'll need discipline and attention, as well as a good amount of willpower. You must focus your efforts on the task that has already undergone extensive preparation in order to bring it to a successful end.
Virgo:
Today, you might be exposed to both emotional and financial loss. Nevertheless, if you keep your distance from those who are trying to lure you into events for their own advantage, you could simply protect your interests. Simply sleep for the day and heal any scars that may have surfaced as a result of reminiscing about the past.
Libra:
You are going to be making every attempt to resolve a major issue that is now consuming your life. There's a good chance you'll neglect your social and even financial duties to take better care of this. Nevertheless, you must be aware that haste will not result in a positive outcome. Patience is essential in this situation.
Scorpio:
Make an effort to avoid people that bring pessimism into your life. You could be surprised to learn today that the individual you've been confiding in has disseminated negative information about you. Be wary of individuals like these. Allowing them to eat away at your inner serenity is not a good idea. You might be able to make a real buddy nearby. It might be your partner or parents.
Sagittarius:
You are a different person today. You've always been an excellent speaker, but you've always been a greater listener. This efficiently communicates to everybody that you are not generally self and are eager to work for the greater good. You would benefit much from the assistance of a woman in her forties.
Capricorn:
You get a lot of faith in yourself, but you must avoid being arrogant or controlling. Seeking to impose your own point of view on others today may backfire. Being correct isn't enough. You must also act in a way that does not offend others. A modest approach will allow you to fulfill a variety of pressing duties today.
Aquarius:
You've been feeling tugged in a million different directions and can't seem to pick which path to go. Today, these pulls will get even powerful, making it even harder to make a choice. You should be cautious while making decisions today since emotional or other different influences may cloud your judgment. It is preferable to defer major choices.
Pisces:
You'll feel more committed today, and you'll be able to complete all of the backlogs that have been built. Completing it would give you a sense of achievement, and the people who matter to you will recognize it. As a result, you will be appreciated more at home and at work.