Saturday, 18th September Horoscope
Aries:
You're a little more sensitive today than normally, exposing your sensitive side to others. You would be under pressure at work, which will exhaust you by the end of the day. Distribute your work among team members or delegate some tasks to another day. Take a few works and turn them into high-quality work. You might have a wonderful meal with someone significant.
Taurus:
You will receive some unexpectedly excellent news. It might be connected to your professional or personal life, but it will benefit you financially. It will also show you the road to comparable sorts' potential gains. You'll be in a good mood, and you'll spread positivity and joy to everybody around you. Take advantage of the opportunity to spend time with loved ones.
Gemini:
Today, your intuition is on high alert, and you should listen to them and follow their advice. Even if everybody disagrees with you and takes a different road, you must stay on your own course. It will most likely be a difficult decision, but you will quickly enjoy the benefits. To grasp the possibilities that may present themselves now, you must keep your eyes and ears alert and move quickly.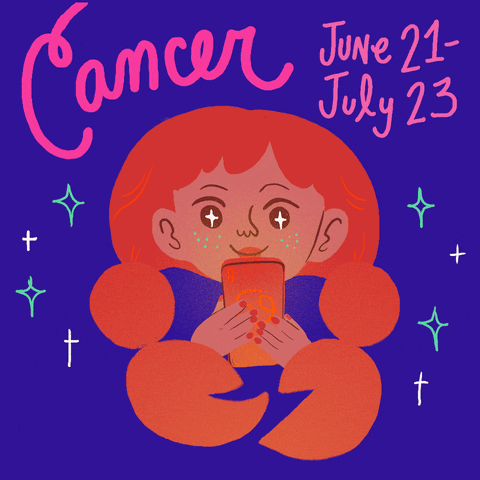 Cancer:
You're likely to be in a rather laid-back mood today. You don't let anything bother you, and you approach every scenario with a grin on your face. In today's world, you might have been an excellent mediator in any conflict. You'll bring joy and kindness to everyone you meet, and you'll be the heart and soul of every evening party you join.
Leo:
Opportunities will come your way effortlessly, but don't rush to seize them all. Consider your alternatives carefully, feel secure, and then react. Also, tell your friends about it. This is a period in which you will have to open a lot of doors. Surprises, on the other hand, are not necessarily pleasant. Don't put it all in the hands of fate. Your fate will be determined by your deeds.
Virgo:
Today is all about name and fame. You're also more prone to make hasty judgments based on your gut feelings and intuitions instead of rationality, but they'll turn out to be spot accurate. Your instinct is on point right now when it comes to making any decision in your life, but you'll have to forego some immediate gratification in order to achieve long-term objectives.
Libra:
You must reclaim control of your life. It's time to quit caring about what other people say and think. Rather, you should engage in some self-examination so that you may better understand your own wants and goals and arrive at a rational decision. Take care, though, that your choice does not harm somebody who is emotionally dependent upon you.
Scorpio:
Despite the fact that you are feeling overburdened by duties, there'll be no relief in sight. The correct course of action for you is to stop whining and go to work on your chores. You will be free faster if you finish them as soon as possible. This does not, however, imply that you should rush through them. If you give your all, you will undoubtedly enjoy the benefits in the future.
Sagittarius:
For you, today will be an emotionally charged day. You will put your heart and soul into all you do today, and success will inevitably follow. You might be avoiding a problem because it is too personal for you, but today is the perfect day to address it front on.
Capricorn:
Be on the lookout for some positive news, especially in regards to your property. Opportunities might emerge that lead to a change of residence, or you may complete your home purchase intentions. Use positive energy to your advantage. This is the perfect moment to start a remodeling project or renovate your house or a portion of it if you have been thinking about it.
Aquarius:
The day will start off great, but it may turn out to be a little stressful later on. Somebody at home might be unwell, and you'd be forced to attend to him or her despite your busy schedule. Companions or even co-workers may provide you joy, and you will make arrangements to spend time with them in the near future.
Pisces:
Be kind and respectful of other people's beliefs. You're on your way to success, but don't forget to take the appropriate precautions, as you always should. Life is unpredictably unpredictable, so don't moan about the roadblocks you encounter. Stride confidently and enthusiastically down the road of life.
Also Read: How Do Zodiac Signs Deal With Breakups?