Wednesday, 11th January Horoscope
Aries:
Today is a day of significant career and financial advancement, but it's critical that you don't put your family first in the pursuit of material success. Actually, you'll also feel a strong sense of spirituality today. These opposing forces may probably cause you to feel a little torn, but you'll be able to balance them out rather well.
Taurus:
Nowadays, you can take a chance by purchasing a lottery ticket or a deal. Since lady luck will be on your side today, winning is very obvious. You might need to express your point of view a little more forcefully in this circumstance. Your quiet could be misinterpreted, which would put you in a precarious situation. So it would be wise to avoid letting anyone judge you negatively.
Gemini:
Today is the perfect time to share your optimism with the world and reap its rewards! You've been wanting to become a motivational speaker, and this will give you that reputation! People in society will cease criticizing you, which will improve strained relationships!
Cancer:
You have a lot of energy and are prepared to work extremely hard today. Your positive energy flow will even have an impact on others, energizing them to work more on your team. Even at home, you will take on many more duties than you often do, gratifying people who are close to you. Simply make sure that this pattern continues and that you do not exhaust yourself.
Leo:
As you might enable your ego to act and think today, it has you in its grip. You might not agree with someone in authority because of this. You have to keep in mind if it will be good or negative. A piece of advice: Pay attention to your head today. Be diplomatic and tame.
Virgo:
You put a lot of time and work into a project, and it will now begin to pay off. The combination of perseverance, tenacity and long-term planning has proven successful. You've been considering some renovations as well, but your limited budget has prevented you. You'll think of innovative ways to complete all of these duties today while staying within your means.
Libra:
Remind your anxious inner self not to be intimidated by the problems in your immediate environment. Numerous elements, for which others, not you, are accountable, obscure the issues. All of these issues are minor and will be rectified quickly. Make plans for leisure activities to help you unwind from your pressures!
Scorpio:
The day goes on, and tension appears to increase. Keep going until you cross the finish line! It doesn't matter if you win or lose; what matters most is that you tried. Now is the moment to maintain your tenacity for a little while longer as you have been so persistent! Try to identify the underlying reason so that the issue can be resolved once and for all!
Sagittarius:
For the past several days, Lady Luck has been kind to your funds, and as a result, your spending has increased. It's time to stop excessive spending right away. You must immediately reduce your extravagances. There could be an event involving your family or someone close to you that leaves you feeling uneasy.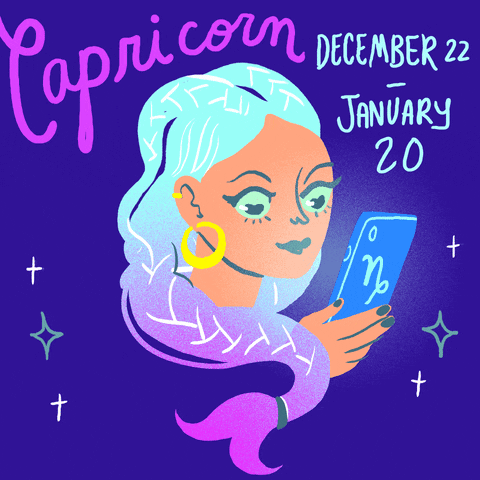 Capricorn:
You're feeling incredibly independent today and are determined to go it alone. By sheer willpower and drive, you're going to overcome every hurdle in your way. ᅠ Nothing will prevent you from making progress today. Therefore, you can schedule all of your challenging tasks for today and will find that they all succeed easily and promptly.
Aquarius:
For you right now, time seems to be moving slowly. However, use patience and never lose your enthusiasm. However, you might need to set aside your selfish objectives in order to establish or maintain a personal relationship. It's time to keep squabbles and miscommunications with your partner at bay. Don't worry too much; with good management, you can complete both of your goals.
Pisces:
You will meet a kindred spirit if you are willing to discuss your beliefs and concepts with someone today. This may open the door to a wonderful friendship or a successful partnership. You may pick up a lot of knowledge from other people with just a little observation, and this knowledge will be very helpful to you. You can also run into someone who agrees with your viewpoints and thoughts.
Also Read: Lavish Zodiac Signs Who Love To Live The High Life