Sometimes it's very time-consuming for every college girl to decide what should I wear today? or which shoes match with this dress? Don't worry girls here you will find the answer to how to get a stylish look? So girls, just add these 7 things to your closet.
1. Black and white leggings
Leggings can be worn both with western as well as ethnic clothes. It looks stylish as well as it may make you feel comfy. Both black and white leggings can be worn with t-shirts, tops, kurtis.
2. Flip-flops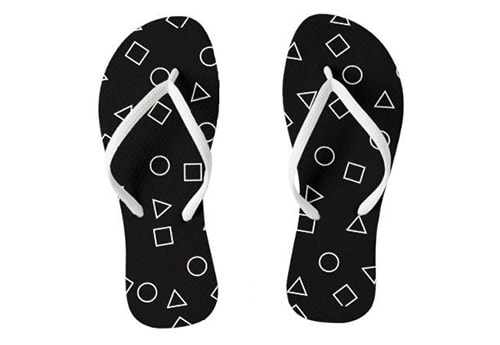 Sometimes wearing heels can make you feel uncomfortable or may hurt you. Flip-flops can be most comfortable during summers and monsoon. It can go along with dresses, pants as well as kurtis.
3. Denim Jacket
A denim jacket can be considered the best outfit because it can go well both with crop tops as well as tank tops. But Denim jacket cannot be worn during summer, but it's best to be worn during autumn. But during summer sleeveless denim jacket with light fabric can make you feel comfortable.
4. Black stilettos
Give the girl the right shoes and she can conquer the world. A pair of black stilettos will match well with any outfit. This will even lift up your spirit. Pair of Black stilettos with red lipstick will make your outlook classy and elegant.
Also Read : 7 Beauty Hacks Every Woman Should Know
5. Black Leather Jacket
A black leather jacket will give you a stunning and tough look. This may even improve the badassery of your complete outfit.
6. White tee and ripped jeans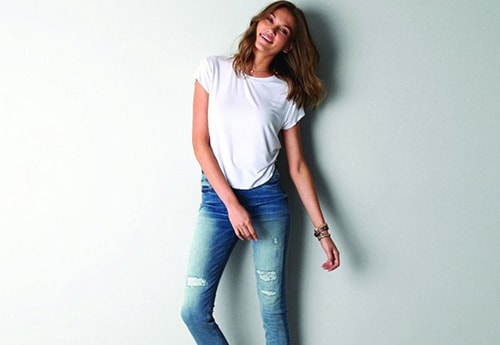 White tee is essential for girls. You can pair white tee with any shorts when you are out with your friends. You can also pair white tee with ripped jeans. As we know ripped jeans are never out of fashion and it can go along well with closed shoes, sneakers and heels.
7. Floral Dresses
You can easily style a floral dress, just wear a denim jacket with a floral dress or if there is a slight chill in the weather, you can even add sneakers with it as this may give you a cosy look.
---