Here is your Free Weekly Horoscope from 30th January To 5th February 2023.
Aries Weekly Horoscope:
Aries, the chances are in the natives of Aries' favor this week. Gains in fortune could come as a surprise early in the week, according to the horoscope forecast for the week. This week, your potential business collaboration could finally become a reality. Increased job satisfaction and increased likelihood of support from subordinates Any professional challenges you would have would be overcome by your rapid decisions and perfect rationale. This week at home is probably going to be quite relaxing and calm for you. If you put in continuous, focused work, your health can stabilize. Changes could be advantageous for those who are considering marriage.
Lo
ve And Relationship Horoscope
Your love life's fortunes are about to change. Your chances of finding love are highest during this week. An intimate dinner date is the finest way to impress someone. Individuals who are unmarried now have a strong probability of getting married soon.
Career And Money Horoscope
This week, you should make an effort to improve your skills. For individuals with technical skills, this week offers a variety of chances. Gains could come from the public sector. Additionally highly likely to succeed are job seekers. For certain Aries natives, forming a business alliance this week may be advantageous. You can see a boom in business and perhaps form new alliances. These can take your business to the next level when they are added. Most people can anticipate a significant cash fortune.
Also Read: 3 Most Impatient Zodiac Sign
Taurus Weekly Horoscope:
Taureans should adopt a cheerful view on life this week more than ever, according to Weekly Horoscope Forecasts. You will continue to be motivated to excel at work. This week, face your concerns and take a risk in your work. Entrepreneurs could be able to close deals that will improve their financial situation. Your spouse will probably succeed in their work if you assist them. Regularly engage in yoga and other forms of exercise to improve your attitude and energy. It might not be the ideal time to forge new bonds or deepen existing ones. You can be overburdened with obligations to your family and job.
Lo
ve And Relationship Horoscope
Taurus locals are likely to have successful marriages, and any conflicts may be settled amicably. More time should be spent with your significant other. Singles who experience a tug toward an old friendship may wish to pursue it.
Career And Money Horoscope
Being courageous in your career could lead to new opportunities. There may be chances for Taureans to accept positions abroad. One's career may be enhanced by strengthening ties with superiors on a professional level. People in business should aim for progress rather than be fearful of defeat. Taking prudent risks could result in significant financial gain. You could use your prior financial setbacks to your advantage now. Transactions that were halted may now be received by you.
Also Read: The Ideal Best Friend For Each Zodiac Sign
Gemini Weekly Horoscope:
According to Weekly Horoscope Forecasts, Geminis who are involved in a business collaboration can anticipate a prosperous week. You will ultimately put the past behind you during this current week. By using your physical power, you can conquer anything that comes to your path. Most of the time, maintaining regular work schedules won't be as difficult. Gemini folks might anticipate great success at home. You may rely on the support and love of your family members.
Lo
ve And Relationship Horoscope
Spending time with family and friends should be prioritized. Don't miss a single opportunity to connect with your mate if you feel that you are lacking in affection. Avoid situations and activities that could potentially make you feel bad whenever you can.
Career And Money Horoscope
A fascinating idea is beginning to take shape. You have just begun the process of turning your dream into a reality. Geminis are at a pivotal point right now. Things start to become evident at this point. Attempt not to let failures demoralize you. People that are successful in business will be able to make decisions that will benefit off later. The moment is now to consider expanding your professional network. For Gemini folks, this is not the week to conduct significant financial transactions.
Also Read: The Least Reliable Zodiac Signs
Cancer Weekly Horoscope:
According to Weekly Horoscope Forecasts, cancers would be wise to start new endeavors today, whether they are in their personal or professional lives. Your professional life may get better overall this week, as well as present you with fresh career prospects. Your readiness to assume financial risks could result in significant rewards. You'll maintain your optimism and self-assurance inside the home. Your efforts to get to know each other better are likely to succeed.
Love And Relationship Horoscope
Your love for one another will become stronger, and your marriage will continue to be blissful and joyful. As people who are already in committed relationships learn to trust and support each other, their relationships will deepen. They might even decide to publicly declare their love for one another.
Career And Money Horoscope
This week will be enjoyable for professionals in the workplace. You might be given a terrific career possibility in the near future that you just cannot refuse. IT, media, and marketing experts might prosper. Collaboration projects may continue to be profitable and effective. Especially for influential backers, first impressions count, therefore potential business owners should make a good one. The rate of capital appreciation will stay comparatively high. You might have some extra cash to spend on luxuries for your home.
Also Read: Zodiac Signs Who Takes Their Relationship Seriously And Slowly
Leo Weekly Horoscope:
According to Weekly Horoscope Forecasts, the week is likely, to begin with, a busy start, but it appears that Leos will still benefit greatly. Extreme competition and continuous progress are necessary to maintain a positive attitude at work. You will do all you set out to do in a timely and flawless manner. Additionally, you will triumph over your competitors. Those Leos who are already in business will experience an uptick in energy and financial gains. The perfect time to catch up with dear ones is this week. Get together with some people who share your interests, unwind, and enjoy the moment. Anything that can cause a bad shift in your temperament should be avoided. Give your close friends, and your loved ones, particularly your mate, your complete attention.
Lo
ve And Relationship Horoscope
You can anticipate a love resurgence and a beneficial improvement in your life as a devoted Leo. To deepen the bond and rekindle the flame between two individuals, a romantic evening might be prepared.
Career And Money Horoscope
Keep your cool during the busy coming week. Don't dwell on your failures, and don't forget to recognize and appreciate even the slightest triumphs. The greatest time to look for a new job is not right now. Consider your options carefully before making a decision. The company's future is seen with increasing hope. Whenever the moment comes for you to flourish, having confidence in yourself now will position you for victory. The time is right to start a solo project. You might also try to diversify the sources of your revenue.
Also Read: Most To Least Positive Zodiac Signs
Virgo Weekly Horoscope:
Virgos may enjoy a successful beginning to the week as a result of fortunate conditions. According to Weekly Horoscope Forecasts, you could have an influence at many levels of the business thanks to your leadership abilities. Your ability to listen critically will be useful to you in the corporate sector. Keeping harmony in the home would require a real effort. It would be in your best interest to heed the counsel of your senior relatives. You could save a significant amount of money if you can closely monitor your expenditures. You have a tendency to lose your temper when things in the love department aren't going your way. Use your self-control and the accumulated energy on something more worthwhile than a pointless argument.
Love And Relationship Horoscope
It's crucial to keep up good ties with the people you care about. You never know when you may require the support of individuals you care about, so stay in touch with them. Avoid doing anything that can raise suspicions in your mate. If you can avoid it, be careful not to let anybody down.
Career And Money Horoscope
There are signs pointing to a productive workplace and an improvement in your financial situation. Most of them might even advance to management positions inside your business. You could receive the appointment letter for the position you applied for at any moment. Since losses are likely, you must handle your money with the utmost care. It's advisable to get professional guidance first if you want to make a wise investment. The current week, your expenditures may spike significantly, reducing your savings. and funds.
Also Read: Biggest Fear Of Each Zodiac Sign
Libra Weekly Horoscope:
For Libras, this week may be busy but productive. You have a busy week ahead of you, packed with meetings, conversations, and other engagements, according to Weekly Horoscope Forecast. You'll be capable of accomplishing a lot since you'll be in a good state of mind. If an employee is paid, they have a financial stake in raising productivity. Your current financial status is sufficient, and business owners could find finance for their new venture. At home, you need to be calm and be there for your dear ones. If the love front continues to experience some swells, keeping your calm is important.
Love And Relationship Horoscope
To prevent hurting your romantic relationship, maintain your behavior flexible. If one partner is unwilling to cooperate this week, marriage stress may continue. You must be patient if you want these issues solved.
Career And Money Horoscope
This week, Libra may rely on their colleagues' unwavering commitment. The elderly will be amazed by their rapid pace. Those whose jobs need engagement with overseas markets have a chance of succeeding professionally. There will also be huge financial gains. Business persons might try to negotiate a big deal to simplify their finances. The money would be safe, and clever investments would yield respectable returns. The time may not be right to apply for a new loan.
Also Read: Zodiac Signs Most Likely To Go Back To Their Exes
Scorpio Weekly Horoscope:
According to the Weekly Horoscope Forecast, Scorpios might enjoy a great family life and a healthy work-life balance this week. Opportunities to advance your career and forge a fresh identity can arise. Your colleagues will be able to assist you in getting everything that has been accumulating. You can also benefit from your outstanding aptitude for expressiveness. There will likely be financial gain from an inheritance, and the family unit will be solid. When you genuinely need assistance, your dearest friends and family members will be there to provide it. In the week, you can keep living it up thanks to your stable financial status. Future events should be avoided by lovers who are Scorpio locals. A few negative incidents could make your relationship weaker.
Love And Relationship Horoscope
In the current week, Scorpios should be cautious around their mate to prevent new fights from breaking out. If a couple cannot agree on how to move on in their life after making a commitment to one another, it may lead to disappointment. The problem should be thoroughly discussed in order to find an answer.
Career And Money Horoscope
Your ideas may start to accelerate and solidify in relation to your professional life. At work, there will be more work for you to complete, but you'll be able to do it all in a trustworthy and accountable way. It is also possible to enlist the aid of coworkers. Money-wise, the week should conclude well because you might have found new sources of income. You might create a new business collaboration with a close friend or relative. That could be a wise and successful choice.
Also Read: Zodiac Signs Most Likely To Be Richest
Sagittarius Weekly Horoscope:
This week, Sagittarius may prove to be rather interesting. This week, according to the Weekly Horoscope Forecast, you'll be more driven than normal and able to complete all of your tasks on time, with honesty, and with an exact proportion of commitment. You must use caution when handling your money because additional expenses could arise. You need to be considerably more cautious in your work dealings this week. Situations that are uncomfortable and stressful might occur at work. You can get through this challenging time if you have faith in your own power. It is possible to rekindle the passion in a marriage.
Love And Relationship Horoscope
Any romantic relationship must succeed by both parties maintaining a good attitude. Married couples would have sweet moments throughout the week in between their responsibilities. In a friend's arms, you can find solace and courage.
Career And Money Horoscope
Your professional life may be difficult due to high-performance expectations and intense pressure. Even if your bosses criticize your work, it will just spur you on to put in even more effort. Concentrate on the particulars to complete on time. Sagittarius locals should continue to practice economical living despite potential price increases. Right now, don't lend money to anyone else. Only when all relevant checks have been completed should money be lent. Entrepreneurs would continue to prosper and may even establish new alliances to help them expand. The current week, your bosses will probably notice if you've been productive. Your excitement will soar for a side project, and you'll be anxious to start working on it. Working professionals won't have any trouble completing their assignments on time.
Also Read: Zodiac Signs Who Can Never Think Of Getting Married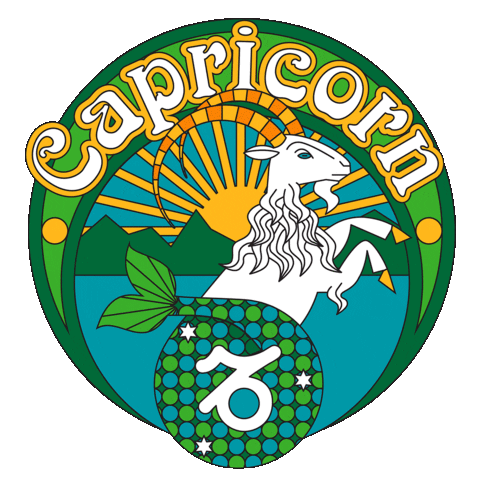 Capricorn Weekly Horoscope:
According to the Weekly Horoscope Forecast, Capricorns might feel especially daring and open to new experiences in the current week. Create innovative new approaches to your daily tasks to capitalize on this energy. You're going to experience successful work performance. You have a powerful will and are prepared to put emotional energy into the menial activities required to keep the family front functioning optimally. A project can be worked on with close friends or family members at this time. This week is a good opportunity to reflect inward. Go on a vacation to a peaceful area to help you gather your thoughts and ideas. If you've been putting off buying something for a while, wait a little longer since unexpected things will probably happen. During difficult times, having a more optimistic view becomes even more important.
Love And Relationship Horoscope
In the current week, Capricorn natives in relationships may have a stronger sense of kinship. Single locals are expected to locate a life spouse during this time. For individuals who are eager to start a family, interesting news may be in store.
Career And Money Horoscope
This week, your bosses will probably notice that you've been busy. Your excitement will soar for a side project, and you'll be eager to begin working on it. Working professionals won't have any trouble completing their assignments on time. Exercise caution when dealing with cash. If you make an investment right now, there's a chance you might pick the incorrect horse. This might have terrible consequences. Reduce your expenses to prevent getting into a financial slump.
Also Read: 4 Zodiac Signs Who Are Highly Attracted By The Females
Aquarius Weekly Horoscope:
This week should be profitable for Aquarians. According to the Weekly Horoscope Forecast, as long as profits are strong and expenses are minimal, the financial condition will stay stable. Those that trade have a strong opportunity of earning substantial rewards. Currently, the real estate market is very strong. It might result in good outcomes soon. Positive signs point to the continuation of a secure and tranquil family life. Family bonds are especially strong and joyful for everybody involved when they involve young people. Feelings of love for another person can completely take you by surprise. A good moment to think on where you are and what you can do to go in the right direction is now. Remain in touch with your company's management. Even if your attempts are met with hostility, maintain your composure.
Love And Relationship Horoscope
Your romantic life will significantly improve as your partner comes to value your efforts to promote a good connection. If you're a single Aquarian looking for partner, a friend or colleague might unexpectedly propose to you.
Career And Money Horoscope
Working Aquarius professionals should practice prudence at this time. It's probable that stress at work will rise, and responding won't help. Working professionals could enrol in a few accelerated training programmes to increase their productivity. The economy is showing signs of expansion and stability, and the stock market has been doing well. Your prior business strategies will start to pay off, leading to your financial success. It's a fantastic moment to expand an existing business or provide new goods or services.
Pisces Weekly Horoscope:
According to the Weekly Horoscope Forecast, perseverance on the part of Pisceans will pay off in the future in a significant, almost incomprehensible way. When you have a complete view, you may decide what to do professionally. Entrepreneurs will need to reconsider their strategies and find fresh solutions. In the week, you should obtain any fresh investment opportunities wetted by an expert. The tranquilly and calm within the family may endure. It's not a smart option for Pisces natives to form a real estate partnership. It appears dangerous and might result in problems later.
Love And Relationship Horoscope
When it comes to love, single Pisceans can anticipate a lot of drama and excitement. You can experience a "lightbulb" moment when it comes to how you feel about this new person in your life. You and your partner can have a serious discussion to find a solution.
Career And Money Horoscope
You will execute any task for the company to your delight. Professionals who are currently working are also likely to see salary rises. Graduates from colleges stand a strong possibility of landing a job with a renowned employer. When handling money, Pisces businesses must exercise extreme prudence. If you don't want to lose your money, don't invest it in the stock market. Additionally, no fresh investments in long-term plans are advised.
Also Read: Zodiac Signs Most Likely To Be Psychic