Know your Free Weekly Horoscope from 2nd October To 8th October 2023.
Aries Weekly Horoscope:
If you're in a relationship, now is an excellent time to strengthen your emotional bond with your spouse or significant other. Keep an open mind and heart. People who are single should keep an open mind since a special someone can come into their lives at an unexpected time. Make use of your desire, but keep it in check with tolerance and compassion for a fulfilling romantic adventure. Yet, watch out for impatience impairing your judgment. Spend some time carefully considering your choices and get advice from reliable mentors. Networking and collaborative efforts will be successful, so make contact with like-minded people. You will create a strong basis for future financial success by remaining organized and making wise judgments. Maintain a regular exercise schedule to burn off any stored energy.
Also Read: Who Are The Aries Best Friends?
Taurus Weekly Horoscope:
You might draw possible partners for singles who value your dependability and dedication. Balance your need for flexibility and compromise with your desire for stability. For a pleasant and rewarding romantic journey, trust your instincts and be truthful with one another. Be willing to adapt to changes in the workplace and be open to new prospects. Accept your tenacity and work ethic since they will help you advance professionally and gain recognition. Keep in mind that slow and steady progress can often produce the best outcomes. Be patient and disciplined in your approach. Maintain your sense of reality and minimize dangers. Spend some time sleeping and unwinding so that you can wake up renewed on the inside and out. Include stress-reduction strategies like meditation or relaxing activities in your daily life. Pay attention to your body's needs and take care of any ongoing medical issues.
Also Read: Who Are The Taurus Best Friends?
Gemini Weekly Horoscope:
Since open communication is essential, it's critical to listen intently and share your emotions openly. This week presents intriguing job options. You might be rewarded for your efforts or given a special chance to show off your talents. Take advantage of these opportunities and push yourself to new limits. By using active listening techniques and keeping your cool, you can prevent pointless conflicts or misunderstandings. Utilize your excellent communication abilities to meet possible companions if you're single. Encourage new thinking and methods because they can help you advance professionally. Success also comes from teamwork and collaborative projects, so make an effort to develop good working connections with others at work. Before investing your money, perform extensive study and get professional guidance if needed. Finding the right balance between taking reasonable risks and protecting your cash is crucial. Keep in touch with your loved ones and ask for assistance when you require emotional support. Manage your energy well and refrain from overexerting yourself. Pay attention to your body's cues and give yourself permission to take breaks as needed.
Also Read: Who Are The Gemini Best Friends?
Cancer Weekly Horoscope:
This week emphasizes honest communication and emotional openness in partnerships. By communicating your ideas and feelings to those you love, you can create stronger bonds. Pay attention to their needs and offer assistance if required. Avoid impulsive purchases and choose your actions carefully. If necessary, seek professional guidance to achieve financial growth and stability. This week may offer priceless lessons and insights, so have an open mind to learning and personal development. Believe in your skills and approach obstacles with assurance. Think about consulting a specialist or investigating investment alternatives suited to your financial objectives. It may be advantageous to investigate other options now in order to diversify your investments or produce more income. When making financial decisions, use prudence and refrain from making rash decisions. If you need it, ask your loved ones for emotional assistance.
Also Read: Who Are The Cancer Best Friends?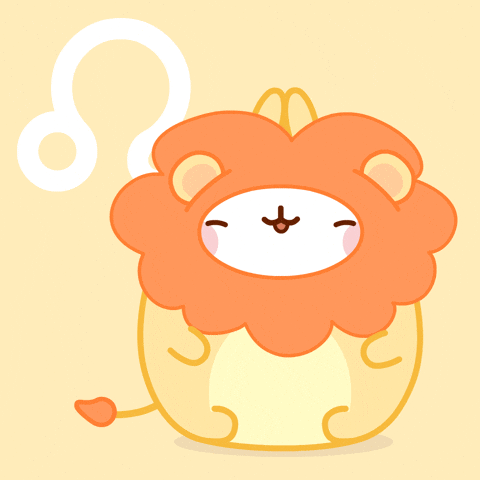 Leo Weekly Horoscope:
You can encounter unanticipated prospects for advancement in your career. This week, keep an open mind and be willing to take on new tasks. You'll be recognized for your natural leadership talents, so be prepared to advance and take on new duties. Keep in mind that clear communication of your thoughts and intentions will only strengthen the relationship. Accept the romantic energy present, and allow love to grow in your life. Make brave judgments and follow your convictions. Leo, make the most of this exciting week by embracing the wonderful energy linked with your work. This is a good opportunity to look into additional revenue streams or get financial assistance from an expert. Always pay attention to your body's needs and, if required, seek professional medical assistance. You may increase your overall happiness and energy by taking care of yourself.
Also Read: Who Are The Leo Best Friends?
Virgo Weekly Horoscope:
Trust your conscience and allow others to see you for who you truly are. This week is all about promoting closeness, and emotional development, and creating a solid basis for enduring love. Enjoy the passionate energy of love, Virgo, and allow your intuition to lead you to a passionate and lasting partnership. Make connections with people who share your interests and look for joint ventures that could result in successful projects. You will advance significantly in your profession if you remain dedicated to your objectives and remain focused, Virgo. Other ways to increase your revenue include looking into alternate sources of funding or taking on more projects. Keep in mind to be alert and take breaks when you need to recharge and recover. You may boost your general vitality and have a peaceful week by taking care of your physical and mental health, Virgo. Embrace the potential for finding love in unexpected places while remaining open to new possibilities.
Also Read: Who Are The Virgo Best Friends?
Libra Weekly Horoscope:
Your supervisors are impressed by your creative solutions and keen attention to detail. When you motivate people with your ingenuity and capacity for compromise, collaborative ventures flourish. Respect your relationships and pay attention to your loved ones' needs. Take advantage of the opportunity to deepen your connections and make priceless memories now that love is in the air, Libra. Take advantage of the opportunities that present themselves and confidently display your talents, Libra, as this is a period for your professional development and recognition. This week, stay committed to your long-term financial objectives and resist the urge to spend money that is not essential. You will make big strides towards financial security and prosperity with careful planning and sensible decisions. In addition, pay attention to your eating patterns and strive for a healthy, balanced diet. Keep in mind that by taking care of yourself, you may fully participate in all facets of your life.
Also Read: Who Are The Libra Best Friends?
Scorpio Weekly Horoscope:
Be wary of any potential confrontations or power struggles. Use tact when dealing with them to avoid needless conflict. Financial care is required this week. Maintain financial restraint and refrain from rash purchases. To help you decide, if required, seek professional guidance. Mutual respect and trust are crucial. As you explore the depths of your heart, this is a period of emotional healing and growth. Accept the transformative energy, and let love guide you to greater understanding and connection. Collaboration and networking pay off, providing access to fresh possibilities. Consider obstacles as chances to develop and demonstrate your knowledge and abilities. Making consistent progress in the direction of financial security and success is possible with careful planning and a balanced strategy. This week, Scorpio, put yourself first and prioritize your health.
Also Read: Who Are The Scorpio Best Friends?
Sagittarius Weekly Horoscope:
You might experience an uptick in inspiration and creativity at work. To reach your professional objectives, trust your gut and take smart risks. Collaborative initiatives succeed when you provide fresh ideas and motivate others. Take the initiative to pursue romantic prospects and believe in your instincts. This week has the potential to be one of romance, excitement, and everlasting love. Colleagues and superiors will take notice of your creative ideas, which will lead to their respect and recognition of you. But it's crucial to approach expenditures and investments with caution and careful investigation. The weekly financial horoscope for Sagittarius advises against making impulsive judgments and, if required, to consult a professional. It's crucial to set aside time for relaxation and stress reduction. To encourage inner calm and mental clarity, including activities like meditation or time spent in nature.
Also Read: Who Are The Sagittarius Best Friends?
Capricorn Weekly Horoscope:
Capricorns advises you to be conservative and strategic with your money this week. Examine your spending plan, evaluate Capricorn's financial status, and think about making long-term investments. This week, refrain from rash purchases and seek sound financial counsel where necessary. This will heighten the sense of intimacy and comprehension. Utilize the chance to deepen your bonds with one another and make priceless memories. Take part in group initiatives so that you can provide creative ideas and show leadership abilities. Your methodical approach will make you stand out and open the door for future success. Make sure you get enough good sleep because your health depends on rest and replenishment. Your whole health will improve and you'll be better able to face obstacles if you take holistic care of yourself.
Also Read: Who Are The Capricorn Best Friends?
Aquarius Weekly Horoscope:
This week appears to be financially attractive with potential prospects for financial gains. However, it's crucial to make thoughtful choices and abstain from irrational spending. Keep an open mind, and take advantage of opportunities to socialize. Keep going, be persistent, and ask for advice from respected friends or coworkers. And, keep a lookout for new business opportunities or investments this week that fit with your principles and interests. Aquarius You can significantly advance toward your financial goals by keeping a balanced and thoughtful approach to your finances. It's crucial to pay attention to your body's needs and take care of any ongoing medical issues. If required, seek expert guidance. By taking care of your general health, you'll feel energized, focused, and prepared to face the coming week.
Also Read: Who Are Aquarius Best Friends?
Pisces Weekly Horoscope:
This week, keep in mind to pay close attention to the wants and worries of your loved ones. Keep going, Pisces folks, even when challenges appear. This week, ask for help from coworkers or mentors and use your adaptability to come up with innovative solutions. Love has a chance to blossom this week, so seize the chances that come your way and take care of the connections that make you happy and content. You refuel your energy and spend time on yourself. Maintain your organization and focus since obstacles may arise. However, if you are persistent and determined, you will be able to overcome them and advance in your career goals. Additionally, there may be potential for financial gain this week, but before taking any action, it is important to consider the risks and rewards. A strong financial foundation may be maintained with patience and discipline. You may improve your long-term prosperity by paying attention to your financial decisions.
Also Read: Who Are The Pisces Best Friends?