Here is your Free Weekly Horoscope from 2nd January To 8th January 2023.
Aries Weekly Horoscope:
This week, Aries, you have the capacity to see the possibilities in the distant future. It would be wise to check where you stand in your timeline five, ten, or twenty years from now. Then go back to determine how you can get to that beautiful location. And as the week goes on, you might hear from a few different friends. You might get in touch with friends, Aries, who you didn't get to see during the holidays. Someone you really like could stop by your workplace. Perhaps you'll run into some buddies at happy hour. You'll establish beneficial relationships.
Love And Relationship Horoscope
You'll start thinking about the potential directions that love could take you. So, permit yourself to lose yourself in what the future may contain, and make sure to enlist the aid of the cosmos to get you there. Midweek, things will become a little more heated, you might feel like you can't manage your emotions, and marrying what your heart desires with what you actually get might seem like an impossible dream. If you find out that your crush or an ex has begun dating someone new, be sure to maintain your composure and try not to let yourself go off the rails. The energy on New Year's Eve will be happier and more festive. Additionally, this energy will dramatically raise your mood, enabling you to embrace your goals for the coming year. A favorable alignment of the planets will also boost your motivation, giving you the drive to bounce back quickly from any romantic setbacks you experienced in 2022.
Career And Money Horoscope
This week, let's end strong, Aries! Your workweek has gotten off to a sluggish start. Therefore, this can be the ideal moment to take advantage of vacations or time off from work. With this in mind, you could feel that after the festivities are finished, getting back on track is a little difficult. Additionally, as the week goes on, you might start to think more deeply about your professional goals and dedication to success. You might even have feelings of introspection and daydreaming, which might prompt you to reflect on the course of your work in 2022. You might experience increased confidence in how you overcame any anxieties or skepticism while incorporating your hidden skills into your journey.
Also Read: Know The Potential of Your Zodiac Sign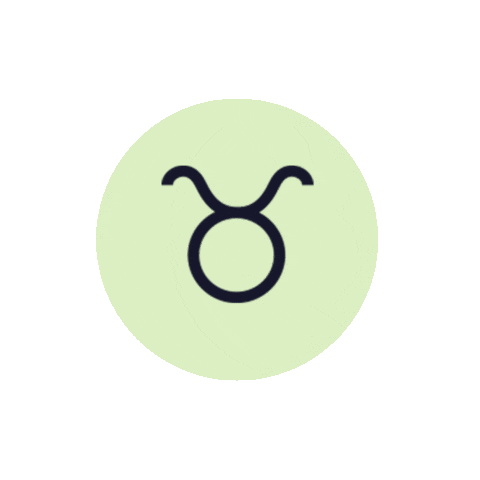 Taurus Weekly Horoscope:
You have the capacity to imagine a wonderful future, Taurus. Your imagination is stimulated by some planetary influence, allowing you to envision where you wish to be a year from now. You have the ability to design your own life and now is an excellent week to start. Also, as the week goes on, Your charisma will be at an all-time high. The best time to look for love this week is at a social gathering or on a dating app. Additionally, Taurus, this is a fantastic week to get professional portraiture done for your online dating profile.
Love And Relationship Horoscope
Beginning of the week, you'll be urged to take a break, and this is due to planetary influence. It will be crucial that you are kind to yourself and give yourself the time and space you need to heal because these planetary influences could cause increased stress levels or feelings of anxiety. As the week goes on, loving energy will be coming your way, which will assist you in opening your heart to the possibility of love. Release any romantic trauma from the past if it's holding you back from continuing on your romantic journey.
Career And Money Horoscope
In order for you to continue advancing professionally, it might be time to remove some restrictions. And as the week goes on, you might start to feel more assured and confident that your career is going in the correct direction. Additionally, a planetary influence may highlight the special worth of your professional goals and accomplishments. Also, this planetary influence will link you up with an unusual success or unlikely alliance, so be ready for a quirky professional turn!
Gemini Weekly Horoscope:
It's wise to focus your energy on the future this week. You have a clean slate and a world full of opportunities, Gemini. You will be able to see clearly what was before obscured by this combo. Setting some goals this week is a wonderful idea. Additionally, as the week goes on, you might polish the cut-glass crystals hanging from your windows or dust off your wind chimes. You can recharge your vitality as you focus on these spiritual things and welcome new chances for success, kinship, and excellent health.
Love And Relationship Horoscope
The beginning of the week could seem like an uphill battle. As you strive to keep up with your social commitments and obligations, you'll be on the move. It will be exciting to be surrounded by so many people, but you'll also need to set aside some time to rest. However, you'll experience more luck than usual due to a planetary influence, and this could result in a new romantic relationship. It's important to watch out for relationship pitfalls like hooking up with an ex or someone similar. Additionally, by the weekend, your popularity will increase and you'll have a greater selection of potential mates. These vibes are sure to give your ego a little lift and are excellent for having some fun. Just be careful not to let the celebration go too late into the night; you'll want to be rested and ready for the start of the workweek.
Career And Money Horoscope
Gemini, it's time to finish 2022! The start of your workweek could be overshadowed by spending time with family and friends during the holidays. You might not be as focused on your career or finances at this time. Take advantage of this opportunity to rest, unwind, and take in the festivities. You might feel more introspective later in the week about the course that your career and investments have taken this year. You might even experience an increase in confidence and control over your professional status. Even if you don't know what to do next, you will have the leadership abilities you might need to start taking action.
Also Read: Least To Most Jealous Zodiac Signs
Cancer Weekly Horoscope:
Cancer, As the week begins, your creativity is sparked. And, you have the ability to anticipate possibilities in the future. You can see how things are coming together to support you in creating the life you want, including a more prosperous career, greater ties to your family, and a wonderful community that comes together to support you. It's a terrific week to dream of right now. Furthermore, you might have additional access to materials as the week goes on. These might be anything from receiving a loan with a reasonable interest rate to getting assistance with paperwork. Someone will come to assist you if you ask.
Love And Relationship Horoscope
There won't be much time for personal affairs this week. Right now, your job life will be tough, which can strain your current connections. You'll need to be careful not to sacrifice time for romance and self-care because stress will increase. On the first or second, you should arrange a night out with your friends if you're looking for fresh flirtations and romantic opportunities because certain planets will activate the area of your chart that governs intimacy and work. These planets can indicate happy accidents that result in long-term relationships, but you'll need to put yourself out there. You can still meet love online or through other dating apps if you can't persuade your buddies to go out. In either case, you must begin announcing your desire to connect!
Career And Money Horoscope
You might want to reevaluate your plans for work at the beginning of the week, Cancer. Consider what relationships or obligations are worth maintaining at work. Additionally, you'll experience transformation and illumination. This could hint at the necessity for something in your present circumstances to metaphorically pass away in order for you to feel empowered going forward. As the week goes on, something can come up in discussion that helps you decide what is worthwhile continuing. This suggests that if you want to advance in your career, you need have hope while remaining realistic. Also, under the influence of some planets, you might stop placing as much value on unusual investments and even your privacy if you wish to keep parts of your professional goals a secret. And by Friday, you might be feeling introspective and considering how you can advance professionally.
Also Read: Know Your Zodiac Signs' Personality Traits And Dates According To The Astrology
Leo Weekly Horoscope:
Leo, your intuition will be sharper than usual as the week progresses. You might feel the urge to take some time to sit and consider your future. Leo, there are a lot of options available. This week is a wonderful time to create your own route map. Additionally, you and your spouse might be getting along better as the week goes on. You might be prepared to advance this relationship. This might entail getting married for some people. Additionally, if you've already been in a committed relationship, it might be time to say "I do" once more.
Love And Relationship Horoscope
At the beginning of the week, there may be some office flirting. While a flirtatious glance or text can help you advance. Be careful not to step outside of any professional bounds. Be cautious of weekend hasty hookups. And a welcome change will come your way in the middle of the week. Though there's always a risk that situations involving love will present themselves, you should put your friends' enjoyment first. On Thursday, go with your instincts when it comes to matters of the heart. There will be some planetary influence that will enhance your intuition. And the universe will urge you to make progress toward your goals. Fortunately, this impact will increase your self-assurance and inspire daring, making this the ideal opportunity to approach somebody you've been eyeing recently.
Career And Money Horoscope
What can you do, Leo, before 2023 starts? The holidays may overshadow your work, so don't be shocked if your workweek starts slowly. Enjoy this vacation from your regular schedule so you may celebrate with your loved ones! By Wednesday, work might pick back up. However, you might feel more appreciative of the time and effort you put into and achieved in your regular workday this year. You might even be shocked by how much changing your habits, routines, timetables, or even employment has altered your work life! You might feel ready to start the next phase of your career adventure by Thursday.
Also Read: Zodiac Signs Falling In Love, Ranked From Most To Least Easily
Virgo Weekly Horoscope:
Virgo, you may have goals to improve your life at the beginning of the week. You may have been considering this for a while, and suddenly everything is starting to make sense. You can figure out how to solve this challenge. And as the week goes on, you'll have the chance to do something incredibly enjoyable that's also beneficial to your health. You might be going skiing or practicing yoga with your friends. You two might also begin a healthy eating regimen together, Virgo. Along with laughing and sharing ingredients, you might also prepare meals in your kitchen.
Love And Relationship Horoscope
During the first half of the week, deep relationships will come to you fast. Your love encounters will be impulsive and exciting thanks to this energy. You should be careful not to let someone in too quickly, though, as you might have to pay for it in the future. Yes, it's beneficial to connect with others, but you might want to wait before sharing your deepest secrets or baring your soul. By the weekend, soulmate connections can appear out of the blue. The weekend will see a strengthening of your connection to the universe, so make use of it to let the cosmos know what qualities you are looking for in a potential companion. Right now, be on the lookout for any other indicators, especially if they have anything to do with your emotions. A tarot reading by a professional or a meditation session can provide you with some significant insight if you're confused about how to go about your romantic life.
Career And Money Horoscope
What will Virgo inspire you in 2023? You might feel the temptation to use your ingenuity and talent to the fullest extent possible at work as the week gets underway. Additionally, some planetary influences will ask you to empower yourself by taking the reins on innovative projects at work! There may also be a chance to change any continuing obligations so that your creative side can blossom. Additionally, you can anticipate a more friendly attitude toward your work and stronger relationships at work, which may increase productivity as a whole. But you'll need to keep your boundaries in place if you want to avoid being entangled in anything, and this is because of some planets. However, these planets might also give you the impression that you are making the ideal career, routine, and habit choices! You should evaluate your progress with regard to your career goals and networking possibilities towards the end of the week.
Also Read: The Type of Sister You Are According To Astrology
Libra Weekly Horoscope:
As the week begins, Libra, you are relying on your emotions to guide your future judgments. There are numerous choices in front of you, but only a select number actually makes you feel the pull in your solar plexus. This week is an excellent time to blog about your emotions and list your true desires while sending out a wish to the universe. And as the week goes on, you might have a romantic date with your sweetheart scheduled. You might be going to a performance and dinner, or you might be going dancing. And now is a great time to meet someone new if you're looking for love.
Love And Relationship Horoscope
During the first half of the week, dear Libra, your romantic life will be blazing. Connections will happen rapidly and your flirting skills will be top-notch if you're looking for love. If you're not searching for a major commitment, it's also a fantastic time for hooking up. If you do happen to meet someone at this time who you really like, try to move slowly. Additionally, weekends will be excellent for overcoming past hurts by giving you a chance to let go of any pain you may have been hanging onto. You must give your needs top priority, whether you want to spend this time practicing self-care at home or going out with a particular someone.
Career And Money Horoscope
You should clarify the situation regarding your work-life balance as the workweek gets underway, Libra. Your work-life balance may need some restructuring, and this is because of some planetary influences. And anything that doesn't support your professional or personal goals will be shaken down by this planetary influence. It can even make you want to redesign your workstation. To feel more comfortable about your schedule and workplace, use this time to discover your inner authority and start something new. And as the week goes on, anything you hear in a discussion can provide you a hint about what needs to be fixed or changed about your employment. However, it could come out as a result of misunderstandings, scheduling errors, or even feeling overextended owing to all the things going on in your life. Additionally, certain planets may inspire you to think creatively beyond the box. You should take time at the end of the week to consider your professional advancement.
Also Read: Most To Least Forgiving Zodiac Signs
Scorpio Weekly Horoscope:
You might use the law of attraction as the week begins, Scorpio. You may create a collage of the images from your vision board that you can use as a screensaver. And, you might create a work of art that you can admire every day. This is a powerful strategy for luring opportunities. The family might also gather together for a thrilling reveal as the week goes on. One of your children might come home with a date, or an elderly relative might be recovering. There's a chance the family will adopt a new pet.
Love And Relationship Horoscope
It's the ideal moment to connect with that special someone since certain planets will activate the area of your chart that governs romantic connections. The mood will be naturally romantic and you'll receive some delightful surprises. And as the week goes on, you might discover that your secret admirer is sending you flirtatious texts, love letters, or even flowers. People will want to spoil you, so pay attention to how they treat you. Even the smallest act of kindness could be a sign that deeper emotions are behind the surface.
Career And Money Horoscope
It's time to alter your tune, Scorpio—2023 is here! Rework your communication techniques and behaviors with a focus. Therefore, consider this the ideal opportunity to end long-standing talks that aren't improving your work productivity or forging stronger relationships within your immediate professional network. To have a stronger voice at work, you might need to reevaluate how your active listening and communication abilities come across. Additionally, as the week progresses, an instant chance to change workplace conversations and how you present yourself in them will present itself. Additionally, you might be open to pursuing a more unusual work-life balance to support your long-term professional and personal goals. Fortunately, your priorities and obligations appear to support a healthy work-life balance by Wednesday. You should think back on what you have discovered or gone through in your professional path over the past six months toward the conclusion of the week.
Also Read: Top 3 Sexiest Zodiac Signs
Sagittarius Weekly Horoscope:
Sagittarius, you might wish to try some automatic writing towards the beginning of the week because your psychic talent will be extremely powerful. That is, once you have a pen in your hand, you just start writing and don't stop to edit what you write. Your higher self can end up providing you with some truly great insights. Additionally, you can be swept away as the week goes on. You might be learning to ballroom dance, line dancing with a companion, or attending a dance aerobics class, Sagittarius. You can become an expert at your made-up shuffle dance routine.
Love And Relationship Horoscope
This week, you'll be the life of the party. Dear Archer, you always have a very brilliant aura, but this cosmic atmosphere will amp it up and make others feel even more drawn to you. Even though there will be a lot of competition for your attention, you'll probably feel motivated to concentrate just on your interests and close friends, which will increase your appeal.
Career And Money Horoscope
Sagittarius, decide what you wish to focus on in 2023! This week, what you value might drastically change. You might learn something about your professional or financial situation. And as the week goes on, something in your own life will happen that will help you value other things more. During this moment, you might feel that your personal life deserves all of your attention and effort before your profession. Additionally, you can have a certain intimacy when conversing with coworkers. Even better, you might forge a stronger relationship with a surprise coworker. And towards the middle of the week, a planetary influence will help you connect with others while sharing your thoughts, passion projects, and one-of-a-kind creative endeavors. Be open to the discussion because it might lead in a different direction. You might feel more in charge of and empowered by your investments at the end of the week.
Also Read: Is He Over You? How To Know, According To Astrology
Capricorn Weekly Horoscope:
Capricorn, as the week begins, you'll be considering fresh approaches to achieving your objectives. Although you will be headed in the right direction, the pace is still too slow for your liking. Capricorn, you can come up with plans to accomplish your annual objectives in just six months. Additionally, you might encounter something that puts you in the lap of luxury as the week goes on. You might be invited to lunch at a posh restaurant. Perhaps someone will give you some homemade chocolates. Or maybe someone gives you a scarf made of artificial fur. You might get a million-dollar rush.
Love And Relationship Horoscope
You might feel motivated to make some aesthetic adjustments as a result of some planetary influence. Now is the perfect moment to take care of any housekeeping projects you have been putting off. Whatever the dynamics of your household, this planetary influence will push you to stay in and recharge. Check back in with your boundaries as the week goes on. You might be letting folks in too quickly and end up getting harmed. Or perhaps you've been putting up barriers to love, making it harder for people to relate to you. You should always check in with your heart to make sure you're in a healthy emotional zone, regardless of how this coin lands.
Career And Money Horoscope
You've heard the saying, Capricorn: new year, new you! Due to a planetary influence, as the week goes on you might feel that it's time to make changes in your life or establish goals for betterment. And this influence is enlightening because it will reveal any areas where you may need to make improvements in order to advance professionally. And as the week goes on, you could discover that your first resolve should be to get better at communicating at work. It could come up as a result of misunderstanding or a language barrier. You might become more self-aware at the conclusion of the week as you consider how far your relationships and work responsibilities have advanced in the last six months. Even some of your agreements or contracts might reach their conclusion at this time.
Aquarius Weekly Horoscope:
As the week begins, Aquarius, you might learn something about yourself using psychic means. A crystal's secrets might be revealed by gazing deeply into it. Ask the pendulum questions while observing its circling in both a clockwise and anticlockwise direction, Aquarius. your future might be revealed to you via magic. And as the week goes on, you might get a wonderful card in the mail with hearts, flowers, and a handwritten love note inside. Or, this could be a text message with a lot of kissing emoticons. It's possible that you'll get flowers and a thoughtful message in the mail. You'll hear from someone in a very good way.
Love And Relationship Horoscope
During the first half of the week, your social life will be at its peak. Your phone, social media accounts, and inbox will be overflowing with messages from your friends, family, and coworkers as a result of this energy. You must be careful to pace yourself and schedule downtime in between interactions. Fortunately, the vibe will start to ease off by the weekend thanks to some planetary impact. Additionally, this impact will activate the part of your chart that governs your home, giving you the perfect justification to stay in and relax on the couch. But that doesn't imply you have to avoid your crush or other potential love interests.
Career And Money Horoscope
You could feel like something needs to change as the week begins. If you need to let go of a negative perspective of these components of your professional life, you may need to change how you evaluate your obligations, relationships, and status. Additionally, you can discover that it's time to adjust your mind about your financial and professional stability due to some planetary impact. Because of this impact, you might be inspired to have greater optimism and hope! You'll have more faith in your abilities as a professional. Since this planetary impact will also increase your professional attractiveness, you'll be more self-assured in whatever place where you work!
Also Read: This Is How He Expresses Love To You, Based On His Zodiac Sign
Pisces Weekly Horoscope:
You might start the week off with a lot of messages from the Universe and your higher self. You could enter the Akashic realm during meditation and get the solutions you seek there. And, you are connecting to the fountain of all knowledge, Pisces. Also, it's a good idea to create a pillow fort as the week goes on so you may rest or at the very least sleep in it by surrounding yourself with plush cushions and blocking out the sights and sounds around you. Consider treating yourself to a spa day, a long bath, or a soak in a hot tub, Pisces.
Love And Relationship Horoscope
Throughout the first few days of the week, try not to be overly demanding of your crush's attention. Don't take it personally if you don't hear from that special someone. People will merely become mired in their own problems. The main cosmic lesson you need to learn right now is to rely on your own security rather than on the approval of others. If your email feels empty, don't worry; a planetary influence will energize the area of your chart that governs communication, and you'll notice a significant improvement in your social standing. People will be feeling sentimental. Use this as an opportunity to enjoy life's finer things by inviting your crush to a special meal, handcrafted cocktails, or perhaps a home movie. Use these vibes to romance and treat yourself if you're in the mood to go it alone instead!
Career And Money Horoscope
You will concentrate on achieving your professional goals as the week begins, Pisces! Your objectives and the larger professional community may see a power shift as a result of astrological influences. Additionally, this impact will help you identify your actual professional buddies while nudging you in the correct direction to pursue your job goals, which will undoubtedly advance your career. And as the week goes on, you'll feel more confident that you are heading in the right direction. A comment made during a conversation could serve as your confirmation to keep going in a particular way. With special obligations and chances that could provide unexpected value to your work path, you might also reevaluate how you wish to proceed. Additionally, some planets may emphasize an underlying desire to risk your financial and professional stability. At the end of the week, you might feel more sentimental as you reflect on your work passion projects and ideas.