Here is your Free Weekly Horoscope from 26th September To 2nd October 2022.
Aries Weekly Horoscope:
Aries, this entire week will be filled with vigor and passion in every conversation. If you've ever been told not to talk to strangers, now is the moment to let your more gregarious side out. Every new acquaintance you make will be exciting. Don't categorize everyone you meet because doing so might prevent you from observing how their true nature emerges in various circumstances. Your need for change will push you to make your new plans this week.
Love And Relationship Horoscope
This week, the planets are in your relationship's favor. You'll be able to handle problems better, which will make you really happy and satisfied. You'll have the chance to escape your regular routine and rekindle your connection over the weekend, perhaps by taking a short trip. If you are single, you may meet someone new and have more freedom to prioritize your needs and wants. Give yourself some space so that you can afterward take in the changes.
Career And Money Horoscope:
You'll have a lot of thinking to do and significant hurdles this week. You'll need to decide how you want to handle impending changes. Making the necessary preparations is essential for dealing with problems in the best way possible. Your financial situation will gradually become better, but be careful not to increase your budget's expense limit. Don't overspend and get carried away.
Also Read: How To Love An Aries
Taurus Weekly Horoscope:
Taurus, your instincts rule, and your propensity for introspection emerge. Make sure you focus more on people's nonverbal cues, such as their body language than their spoken cues. Words may not always be as revealing as the body. In order to avoid feeling upset, you should investigate whatever you suspect isn't working well. Your creativity and inspiration during this time will aid you in your search.
Love And Relationship Horoscope
If there is poor communication on one side of a relationship, there will likely be some turbulence. Maintain equilibrium and refrain from going too far because doing so could cause the glass to crack. Your relationship's ongoing instability could make you exhausted. Spend some time checking any new entries in your personal life if you are single. Whatever you face, resist it with all your might.
Career And Money Horoscope
There will be a lot of heated discussions, conflicts, and intrigue at work. You can experience a sense of being the lead in a daytime soap drama. Be resilient and refuse to let anyone single you out because of something you may say. Move cautiously. Set things straight and be self-assured. New opportunities abound if you make the correct plans. You possess a variety of skills, and it's time you showed them to the appropriate individuals. You need to make plans for various unresolved concerns with your finances. Generally speaking, if you exercise self-control and discipline, you can find a balance.
Also Read: How to love a Taurus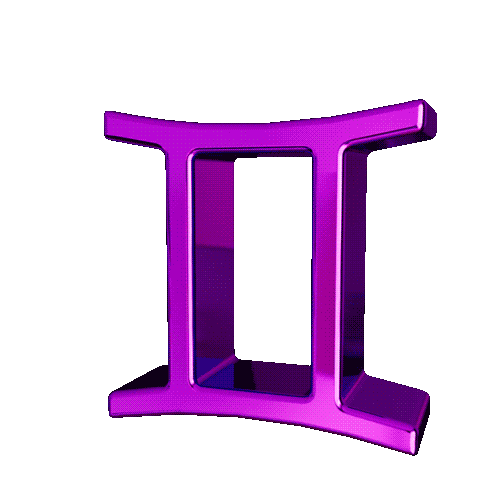 Gemini Weekly Horoscope:
You have contributed a lot of great energy to your pals and to your social circles as a whole, Gemini. They say you get what you deserve. It's time to accept and feel their affection right now. Events and parties will be invited to you, so don't even consider staying in. Everything will be occurring around you, which might be good for your love life. Around the conclusion of the week, you'll feel the urge to cut back on social interactions and separate actual friends from those who are just looking to form cliques.
Love And Relationship Horoscope
Your outgoing demeanor helps you find a partner if you're single. You are able to plan events both inside and outside of your home. Your buddies who are in the same situation as you will also be able to gain something from it. Don't let your excitement get the better of you and give in to anything new too soon. Your shared social life will boost your relationship if you are one. You can smooth out a few small annoyances by doing this.
Career And Money Horoscope
Your being an energetic and friendly person favors even your work. You can now engage in conversations and communications that will advance your projects and your ambitions. In order to become effective and productive, you can also let your creative side express itself. You will be able to enhance your income in your finances when chances present themselves as a result of interacting and communicating. Even though your overall income has increased, you should still exercise caution and cut back on unneeded spending.
Also Read: How To Love A Gemini
Cancer Weekly Horoscope:
Cancer, you will get a significant boost in your career this week and have the opportunity to network with people who will be crucial to your future. Your network is extensive, and each meeting will present an opportunity to grow it even more. Participating in charitable events can help you fulfill your innate urge to look out for and support your fellow humans and show off your more compassionate side. After the middle of the week, be sure to maintain composure and exercise self-control. If you don't keep things under control, tensions will come up pretty quickly.
Love And Relationship Horoscope
Your partnership will undoubtedly feel better than it has in recent days. You should keep your private moments and the matters that only the two of you should be concerned about out of the public light. Speak to your lover and don't be afraid; nothing can drive you apart. Don't let your spontaneity cause you to have unfavorable attitudes toward someone you've just met if you're looking for a mate. Give this new relationship some time to grow before putting your trust in it.
Career And Money Horoscope
Your job plans will benefit greatly from this coming week. You'll receive assistance and encouragement. Everyone has the potential to impact your life and provide assistance in some way, even the person ordering coffee next to you in the morning. Consider everything as a potential opportunity for your career to advance and don't rule anything out. You can also be the one at work who is assigned a new project with enthusiasm. Future developments will be very favorable. Your finances need a little more caution because you might violate certain boundaries. Create a precise strategy and follow it.
Also Read: How To Love A Cancer
Leo Weekly Horoscope:
Leo, you will experience chaotic rhythms this week and won't be able to sit still. Make a timetable and follow it to ensure that you fulfill all of your duties. A well-thought-out plan will produce the best outcome. You must exercise caution because your excessive spontaneity could result in commitments. You'll then need to find a plausible reason to excuse yourself from them. You'll be so energized that you'll wind up doing things that push your boundaries.
Love And Relationship Horoscope
It's time to cease making excessively high standards in your romantic relationships. When your personal behavior isn't ideal, don't expect perfection from your partner. You need to stop acting like the entitled brat you are because it creates unneeded stress. These days will deliver you unexpected revelations if you're single because of your own, individual awakening. It is predicted that enthusiastic acquaintances will form within your pleasant or professional environment. The strong feelings they could arouse are nothing to be startled by.
Career And Money Horoscope
Make sure to practice your communication skills if you want the working environment to be better. It follows that you must work well with your coworkers and exhibit team spirit. You will only be able to benefit fully from their support in numerous work-related issues if you do this. You're about to experience enormous success, along with adjustments to your professional environment. The drawback is that your duties will grow. Risks and investments are not encouraged in your financial life, especially when they point on an unpredictable path and could end in unfavorable outcomes.
Also Read: How To Love A Leo
Virgo Weekly Horoscope:
This week will be fantastic for you, Virgo. Numerous facets of your life are favored by the planets. You'll be pleased with developments and feel motivated to take action and carry out your ideas. Making new friends will be highly beneficial for you, and it will make your daily life less stressful and more enjoyable. You will have success in both your personal and professional lives, as well as in your finances, where outstanding issues are going to be resolved in the greatest way.
Love And Relationship Horoscope
You will have the ability to pursue the person you are interested in thanks to your appealing and enticing personality. Charming undesirable: whether male or female: often turn out to be a waste of time. There is someone among the good ones who is the best match for your personality. Allow a conversation with someone intriguing to grow into a wildfire. To the great joy of a steady sign like yours, the future is predetermined and free of surprises. If you are in a relationship, you will be able to regain some equilibrium and express to your spouse how deeply and meaningfully you feel about them. Your partnership will flourish at this time.
Career And Money Horoscope
This will be a phase of preparation for the success that is soon to come in your professional life. Unexpected things will undoubtedly happen, but you'll be able to strike the appropriate balance and stay clear of errors. Avoid conflict with your coworkers. If you must establish new businesses, be sure to give them a lot of thought. You will see a rise in revenue in your finances, which will make you feel better.
Also Read: How To Love A Virgo
Libra Weekly Horoscope:
This week, Libra, you have the opportunity to make up for errors or omissions from the past. In both your personal and professional life, make the most of these days. Your social connections will be scrutinized, and you will be able to tell which ones are beneficial for you to keep and which ones you should cut off. Prepare yourself for upcoming developments by gathering your strength. Many problems will be settled and things will become clearer.
Love And Relationship Horoscope
Love is a big part of your life because you are a sign that is incredibly romantic. You need your spouse to express their sentiments to you in a way that makes you feel secure and committed. Knowing that your lover can grant your deepest desires allows you to unwind. If you're single, you currently get to enjoy your independence as well as your flings. Enjoy it as long as it makes you feel wonderful.
Career And Money Horoscope
There will be enjoyable events. You can expect better professional ties and the backing of your peers. You can take on additional duties and be highly effective with the aid of teamwork. And, you will need to act sensibly and wisely with your money. Only by doing this will you be able to save money that will help you fill in some of the financial gaps.
Also Read: How To Love A Libra
Scorpio Weekly Horoscope:
It's time to get off the couch and move more, Scorpio. You can take action to maintain your mental stability or your physical health. It's time for you to choose a sport that allows you to both to have fun and get the fitness you need. You place a lot of importance on your spirituality, therefore yoga might be the best choice. Additionally, you may get the weaponry that will enable you to realize your wildest fantasies as well as prepare for your next battles. Make decisions that matter without delay. You'll have the strength to make some crucial decisions thanks to your vitality.
Love And Relationship Horoscope
Your relationship's stability and security will encourage you to consider taking the next step. Marriage, cohabitation, or procreation? Depending on your circumstances. Daring folks catch your attention if you're looking for the perfect mate. You imagine how passionate they will be in their romantic relationships based on their enthusiasm for life. Make them fight for you, whatever you decide, before you give in.
Career And Money Horoscope
You should expect conflict and tension at work this week. But don't worry—you'll be able to handle things well, so don't worry. You can overcome any challenge by maintaining your composure and perspective. You will have some opportunities for career advancement and growth toward the conclusion of the week, so take advantage of them. Your development will be steady and significant. Be ready to handle unforeseen costs in your money. In the end, everything will be alright.
Also Read: How To Love A Scorpio
Sagittarius Weekly Horoscope:
Sagittarius, you have a wide range of opportunities in front of you. You are about to make decisions and strategies that will enable you to fully experience everything. You are not a moderate or average person. Your ideas will be praised and broadly embraced by those who could decide your future. This is not the time to be haughty or unappreciative. Be optimistic and humble as you accept the planet's favor. Let your personality dictate how you behave.
Love And Relationship Horoscope
These days, you're being driven by the spoilt brat inside of you, and you keep acting in a way that doesn't reflect well on you. You put a lot of demands on your relationship, which makes them vulnerable to your paranoia and envy. If you want to be able to share a future with your partner, stop right now. And if not, your journey will soon come to an end. If you are single, lock the door to your past, throw the key away, and close it. You will be able to continue unhindered in this manner. Setting new emotional objectives might lift your mood.
Career And Money Horoscope
Through offers of cooperation, new avenues in your professional life open up. You are aware of the wonderful potential that exists. Your desire to advance professionally motivates you and gives you a positive sense of self. Consider your options carefully before taking a risk because not all of them are likely to pay off. You need to claim any unpaid debts that are owed to you in your finances. You can use this to pay off some of your own debt.
Also Read: How To Love A Sagittarius
Capricorn Weekly Horoscope:
You will divide your energy this week between your professional and financial lives, Capricorn. You will have more tasks and responsibilities at work while also needing to pay costs, which will make your working hours very demanding. The remedy for this will be found in your interpersonal relationships. Despite your tiredness, you will be able to get beyond the challenges. At the conclusion of the week, relax with your pals and put your anxieties aside.
Love And Relationship Horoscope
The time has come to make things right in your love life. Clarify any outstanding concerns to avoid using them as justification for conflict with your partner. Be cautious in how you communicate. If an idea is not communicated effectively, it will not be enough to persuade someone. If you're single, your romantic mood makes you feel better and you can't help but show it. Your allure draws people to you and lays the groundwork for fantastic breakthroughs.
Career And Money Horoscope
Your working existence rewards effort and self-assurance. Continue to attempt; for the time being, put collaborations on hold. Be very careful since those around you might not be able to support you. Make wise financial decisions and keep people in the dark about your intentions. The moment is still not right for this.
Also Read: How To Love A Capricorn
Aquarius Weekly Horoscope:
Prepare for a renewal, Aquarius, owing to the benevolent forces of the cosmos. Close the door on unresolved difficulties from the past to make room for improvement and transformation. The way the present is developing makes it clear to you that it has nothing further to offer. Therefore, there is a pressing need for change, which will begin with you. You will be able to spread the word about your activities before the end of the week since communication will be encouraged. Never let anything hold you back.
Love And Relationship Horoscope
You'll have annoyances, tension, and instability this week. Every meaningful discussion might spark controversy. You should steer clear of serious topics and focus more on your relationship. Allow your emotions and passion to lead you while you spend quality time with your lover. This will make them feel good, and you may both unwind as a result. Be more romantic to the rest of the world if you are single. Allow the feeling to affect you. The main objective is not commitment per se. Instead, you have the power to bring harmony and peace into your life.
Career And Money Horoscope
Take a step back, reflect, and examine the circumstances. Find the issues, identify your errors, and, if necessary, reevaluate your objectives. It will not be simple; you must have perseverance and strength. Be frugal with your money in your financial dealings so that you can adhere to your planning. If not, severe repercussions will follow.
Also Read: How To Love An Aquarius
Pisces Weekly Horoscope:
The focus of your attention this week, Pisces, seems to be your financial position. You can assess offers relating to the acquisition of net revenue by having conversations with the appropriate persons. Even from competent professionals, you can get information to help you explore your options. Now that the planetary setup is helpful, you can still hunt for a new career. You'll feel the need to get away from it all on Thursday and find your equilibrium in nature. So don't be afraid to plan a little getaway or a modest outing with your dear ones.
Love And Relationship Horoscope
I have good news for you, my dear. Positive advancements and changes are anticipated in your love life. You can now discuss the prospect of moving forward in your relationship or possibly starting a family with your spouse. If you're single, you may be brave and take big actions to make your life happier now that the universe is on your side. Approach the person you are drawn to without holding back. Though they require guts, emotions are nothing to be ashamed of.
Career And Money Horoscope
Meeting new people and making new friends will lift your spirits and help you to have a positive outlook on the future of your job. Expect positive events and chances that will allay your current fears before the end of the week. You will receive the assistance of your colleagues, who will aid you in moving on with your projects or taking on bigger responsibilities. Your financial situation is unstable, and your fortitude will be put to the test. You must exercise financial restraint and moderation so that you can set aside funds for investments or other unresolved matters.
Also Read: How To Love A Pisces