Here is your Free Weekly Horoscope from 22nd August To 28th August 2022.
Aries Weekly Horoscope:
Aries, everyone will be oblivious to your actions this week, including your lover. You will try to operate behind the scenes and handle everything pertaining to you and your life with extreme secrecy. Do not be disappointed if many of your actions do not garner the praise you had hoped for. You will eventually be able to achieve your goals. You will play a significant role in the gradual creation of a new order of things.
Love And Relationship Horoscope
Your love life is moving in the right direction. Many of the issues in your relationship are gradually fixed as you find the balances you require. You can get closer to your partner and express your most private concerns. You'll feel better and your relationship will be strengthened as a result. If you're single, you might have the chance to approach someone from your professional network and initiate something extraordinary. Move discreetly and refrain from being overly friendly and revealing for the time being.
Career And Money Horoscope
There will be opportunities for fresh starts that will lead to outstanding accomplishments in the future, and your job will be in terrific shape. You will need to push yourself beyond your comfort zone in order to fulfill the urgent demands of daily living. You won't be able to avoid putting in a lot of work, but it will be recognized in the end. Your financial situation will get more challenging as expenses persist and obligations mount. Don't let yourself down. You will soon achieve balance if you keep progressing according to your strategy.
Also Read: How To Love An Aries
Taurus Weekly Horoscope:
You will be particularly interested in your friends and social group this week, Taurus. You will be given new tasks, either voluntarily or as a result of the current circumstances. The secret to handling all of that is to keep your cool and act politely. Jealousy and envy can be brought on by planetary influences, especially in women. Watch the balance in all forms of partnerships generally. As new restrictions are put in place, misunderstandings are likely to occur.
Love And Relationship Horoscope
To help your partner realize your issues and anxieties about your connection, you will need to communicate with them more in your romantic relationship. Thus, they might assist you in leaving the boring route you've been on. You will observe improvements in your relationship if you avoid becoming dogmatic in your opinions. By the conclusion of the week, the alignment of the planets makes it possible for people to get closer to one another. If you're single, you need to adjust your perspective and look at things differently. Your life will change for the better if you inject it with hope and color.
Career And Money Horoscope
You must control your frustration in your work dealings to prevent rash decisions that can ultimately hurt you. There will be delays and challenges, so be ready and make sure you come up with workable solutions or coping mechanisms. Work harder and be less annoying. Your financial situation starts to get better. You'll get offers that are advantageous and that you'll like. You should make plans to resolve any outstanding legal or tax matters right away.
Also Read: How to love a Taurus
Gemini Weekly Horoscope:
Gemini, this week's schedule is going to be packed. Your social standing, your personal mission, and your aspirations will all be things that you will have to deal with. Will you achieve success in your industry? These ideas are a result of the most recent changes in your career or social life, which have put you in a new orbit. Make sure you stay in charge of both yourself and the matters that immediately affect you. The turmoil in your interpersonal connections is the product of the planetary setting, which is stirring things up, so don't pay attention to it.
Love And Relationship Horoscope
Various emotional changes will also occur in your private life. You want to put things right and resolve problems in your relationship on the one hand, but you also want to put everything else aside and enjoy time with your partner. This week, especially over the weekend, try to be as romantic and relaxed as you can without pushing things. Make decisions that will take you in this direction and allow you to experience new things if you are still looking for a way to end your loneliness. Don't be afraid to get to know individuals and let circumstances develop.
Career And Money Horoscope
The general unrest does not appear to have a significant impact on your professional life. This does not, however, imply that you should disregard your planning. It will assist you in handling circumstances that might at some time become complicated. Make sure you don't spend any money on anything at all, much alone indulge in splurges. You had better make changes right away because the budget is already healthy.
Also Read: How To Love A Gemini
Cancer Weekly Horoscope:
This week, Cancer, there will be confusion and challenges, especially in relation to your vacation plans, publications, and general concerns with your image and interpersonal communication. Take care to be as clear and applicable as you can. As a result, you will be able to face any challenge head-on. At the same time, a power struggle is going to break out in one of the areas you are in charge of. Do not hesitate to assign tasks to others if you feel ready to do so. Maybe this may help you unwind and find your inner equilibrium.
Love And Relationship Horoscope
You should be vigilant in your romantic relationships and take your spouse and any shared concerns seriously. You should not disregard your partner's complaints about the way you treat them. If you don't change your attitude, a gap will grow between you and your goal that you won't be able to cross. If you're single, put your insecurities aside and go out and find the ideal partner. You can take part in novel activities that will help you meet individuals who share your interests.
Career And Money Horoscope
The tremendous energy you are experiencing this week is indirectly advantageous for your job. You'll be highly useful and effective. However, your obsession with perfection can occasionally lead to impatience and rage. So make careful to have the appropriate balance. There will be some unforeseen costs to your money. Therefore, use restraint and try not to veer from your goal.
Also Read: How To Love A Cancer
Leo Weekly Horoscope:
Leo, Changes in your life may occur this week, but they will require effort on your side. This means that you will have the chance to put the past behind you and build the groundwork for new endeavors, connections, and overall conditions in your life. You will therefore require careful planning and mental clarity. Do not let your impatience or arrogance get the better of you. Real estate and tax-related cases that you have outstanding should be dealt with because they will be in the spotlight. Don't forget about them.
Love And Relationship Horoscope
You'll feel the need to give your relationship more attention this week and be more willing to work out issues that worry you. You will be able to spend lovely and restful moments with each other in the ideal setting provided by the romantic ambiance. Thus, you will be able to temporarily put any annoying concerns and issues from your regular life behind you. Do not be discouraged if you have not yet met the ideal partner for you; instead, have an open mind to new experiences. As long as you keep a calm disposition and an open mind, something interesting will eventually emerge. You can get surprises from the past this weekend. You had better not give in to them again because such situations did not turn out well at the time.
Career And Money Horoscope
This week, a large workload and professional commitments will put a lot of pressure on you. You shouldn't feel pressed or backed into a corner, though. This condition is just transitory; if you manage your time effectively and establish priorities, you will be able to handle the issue without incident. These days, your wage is probably going up, which will help your money.
Also Read: How To Love A Leo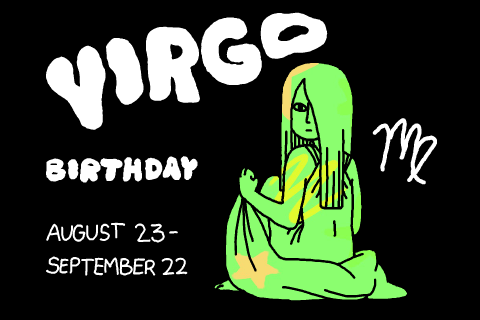 Virgo Weekly Horoscope:
Virgo, the current week is the perfect time to take a quick break so you can evaluate the circumstances. How far along are you with your planning and goals? What other goals do you have, and how do you plan to accomplish them? You should be sincere with yourself and build your new plans on accurate information. You should not hesitate to get rid of anything that is bad for you from your life if you need to. To avoid upsetting the peace, make sure you handle matters calmly and methodically. During your mission, a trusted friend or companion will be by your side.
Love And Relationship Horoscope
Never allow your larger issues to take up all of your time and cause you to forget about your partner and your relationship. This upcoming week will be lovely and serene if you set aside time for them. You will have the chance to set a lovely mood for both of you and you will be able to cross any barrier impeding your relationship. If you're seeking a mate, keep looking until you find the person you believe matches you perfectly. Don't spend your time or effort on someone or something who won't live up to your expectations. You'll make a new, significant friend as a result of your perseverance.
Career And Money Horoscope
You'll have a great week at work this week. You'll receive helpful offers, so make sure you handle them responsibly and seriously. At the start of the week, new beginnings and cooperation are possible because the planetary environment is favorable for such events. Your financial situation is good, and you'll be taking steps to make it even better. Don't blow your budget by making unneeded purchases. Or else, you'll lose control and wind up needing other people's money.
Also Read: How To Love A Virgo
Libra Weekly Horoscope:
Libra, all of your relationships will be extremely crucial throughout this week. Things will probably continue to expand, which could require you to make significant judgments. This suggests that if you already have issues with some people, those issues are about to get worse and need to be resolved right away. Don't hesitate to take whatever required action to protect your emotional stability if they seem insurmountable. Your satisfaction will inspire you to proceed if your partnership is harmonious.
Love And Relationship Horoscope
Handle any relationship problems this week with caution. You don't have to argue merely to boost your ego. Making certain concessions will reward you with the emotional calm and romantic times with your companion. Nobody can assure you of a successful outcome if you decide not to. If you are single, exercise caution when listening to what potential partners have to say. To accomplish their objective, they will make you every promise under the sun. Trust your gut; everything will work out well.
Career And Money Horoscope
This week at work, there will be many opportunities for you to achieve your objectives. You will be able to create fresh starts or satisfying new partnerships. Avoid putting off solving problems because doing so will force you to make adjustments later, which might not be to your advantage. You need to deal with your debts and unfulfilled obligations right away in order to stop worrying in the future about your cash. You might receive some advantageous offers; be cautious to assess them in light of your actual requirements and potential gains.
Also Read: How To Love A Libra
Scorpio Weekly Horoscope:
Scorpio, the upcoming week won't be especially challenging or useful. It will be appropriate if you want to handle certain matters and start some others that will enable you to forward your ambitions. However, other persons that are involved in your plans could cause some difficulties or delays. Some people who look irritated in the past are likely to dispute your social image. The best way to react might be to take your own initiative or, even better, to show no interest at all. Do not unnecessarily become involved in rivalry or intrigue.
Love And Relationship Horoscope
The difficulties in your daily life will be balanced out by your love life, on the other side. You will discover the serene harbor in your partner's arms that you require to renew your strengths and find the peace and tranquillity you require. Talk to your partner openly about anything that's bothering you rather than withdrawing into your private area. This week is a good time to take action that will alter your romantic situation if loneliness has made you feel worn out. Break out of your shell, and you'll discover amazing things everywhere around you.
Career And Money Horoscope
Despite the setbacks you will experience with some of your ambitions due to the unfavorable effects of the planetary setting, you will succeed adequately in your professional sector. You will be able to open the door for fresh starts and new goals and advancements that will advance your career. Making adjustments at work is best done even on the weekends. Do not put off paying off your debts and other financial obligations because your finances will get better over time.
Also Read: How To Love A Scorpio
Sagittarius Weekly Horoscope:
Sagittarius, the paradox of this week for you is that despite the great developments, you will experience extreme uncertainty and anxiousness. Your experience has taught you that many errors and unexpected things might occur, so you are unable to have faith in the likelihood of everything going according to plan. This is understandable, but you shouldn't live your life with this mentality because it can get you into trouble. Put your worries aside and move with vigor and desire. You have a good chance of succeeding, so you can advance quickly.
Love And Relationship Horoscope
You'd better consider what you want and are seeking in a relationship before opening up to them in your love life this week. Your ambiguity regarding your demands may provoke an immediate commotion. You should unwind and look for chances and approaches to living a peaceful life with your companion. The effects you receive from the positions of the planets create the ideal circumstances for you to meet someone who will catch your attention if loneliness has left you exhausted. Be open to new experiences and willing to try them.
Career And Money Horoscope
You can overcome some of the challenges that seem to arise at work thanks to your dynamism and drive. You'd better avoid making hasty decisions because they won't help you. You will succeed if you have patience. Your financial situation is not as satisfying as you would like. However, they steadily get better as you get more chances to raise your money.
Also Read: How To Love A Sagittarius
Capricorn Weekly Horoscope:
The time has come to move things along, Capricorn. You may now discover a means to realize your dreams because your most recent attempts have finally been successful. Do not act in a rash manner. The finest outcomes will come from taking little, consistent steps. Even if it requires more work, do not let this week pass you by.
Love And Relationship Horoscope
You should take actions in your love life that will help the problem. You appear to have neglected your spouse recently, and you both seem to have grown apart as a result of your errors. Before things worsen, break the ice. They anticipate that you will behave better as well. Since the planets are in your favor and may bring you fresh excitement, if you are single, you should take action right away.
Career And Money Horoscope
A few good things are about to happen at work. The greatest approach to carrying out your plans is through teamwork and conversations with your coworkers. You will benefit greatly from your wisdom and vision. You should exercise caution when it comes to your finances because you tend to overspend and stray from your spending plan.
Also Read: How To Love A Capricorn
Aquarius Weekly Horoscope:
Aquarius, you will set high goals and accomplish the unthinkable this week. You seem to be able to accomplish a lot with the momentum and vigor that drive you. Setting the right timeline and methodically and practically planning the steps you will do is a crucial and fundamental requirement. You will eventually arrive at the top you want. But realize that you won't be able to make everything right in every aspect of your daily life. So set priorities and concentrate on particulars.
Love And Relationship Horoscope
The planetary configuration in your love life is extremely likely to leave you uncertain and confused about the perception of your significant other. Avoid giving in to doubts and absurdities. Block them and look for opportunities to spend time with your partner. If you're single, try your best to maintain good relations with your family and friends and refrain from pointless flirtation that just serves to annoy you.
Also Read: How To Love An Aquarius
Career And Money Horoscope
Things will go well at work; the planetary favor you receive will enable you to establish crucial connections with your superiors in order to further your future ambitions. Your financial position is likely to be a little challenging. The right decisions must be made in order to help you raise your income, while those that lead to unnecessary spending must be avoided. Pay attention to your debts and stop ignoring them.
Pisces Weekly Horoscope:
You would be able to associate with people who will be extremely helpful in your future endeavors this week, Pisces, which will reinforce your sociable profile. You meet new individuals, and each one has something to offer you based on where they are in life, whether it is assistance or information. Some financial problems may be handled, and your daily life may become more peaceful.
Love And Relationship Horoscope
Your partner is seeking your devotion. They require a more significant level of your support. Depending on your personal schedule, try your best to meet their request. Keep in mind that maintaining harmony in your relationship will eventually provide you with energy and good feelings. Don't isolate yourself if you're single. You will have the chance to meet new people; one of them might end up becoming your one and only.
Career And Money Horoscope
This week holds brand-new starts for your work life. Your mood will improve because you'll be able to carry out your plans. You'll get the greatest possible resolution to the problems that have been bothering you, including assistance from your coworkers. Your financial situation is generally favorable, and it will get better. There will be a general mood of relief and hope.
Also Read: How To Love A Pisces