Here is your Free Weekly Horoscope from 20th February To 26th February 2023.
Aries Weekly Horoscope:
Aries natives are probably going to act bravely and courageously this week. According to the Weekly Horoscope Forecast, you might achieve success and fulfillment in all of your endeavors. Some Aries may be rewarded for their efforts with attention and adoration from powerful people. Individuals who want your assistance deserve your complete attention. You run the danger of permanently losing your land when you mortgage it. You must probably think twice before doing that. When there are indications of fraud, you should be cautious with your money. Small vehicle journeys can be a great way to decompress and re-energize. You might run into some old pals, which will make the week special.
Lo
ve And Relationship Horoscope
A satisfying love relationship will provide you the freedom to grow as a person and could facilitate a blending of personalities. Marriages between Aries people might have a solid foundation built on understanding and caring for one another.
Career And Money Horoscope
Even though work may be chaotic, if you maintain a clear head and a strict schedule, you should be able to do everything. Stay away from working absurdly long hours at the office. Since they frequently achieve their objectives and deadlines, certain Aries may have successful professions. Some Aries might feel pressured to use their savings to cover an unforeseen bill. Avoid expending excessive amounts of money on trying to satisfy other people. Somebody's smooth-talking could cause you to fall for it and hand them your cash.
Also Read: 6 Most Uncontrollable Zodiac Signs
Taurus Weekly Horoscope:
You may have a peaceful week since lady luck is on your side this week. According to Weekly Horoscope Forecasts, you can discover that love and be loved to provide delight to life. Try to spend more time at home with the kids. Some Taureans might have to put forth extra effort to solve a challenging challenge at work. Create a strong team to tackle the problem together. Spend less time on pointless activities and more time being patient and organized for the initiatives you believe will help you succeed again. Maintaining control over your income and expenses is essential if you want to be able to plan for the future without being financially unprepared. A real estate investment is ideal at the moment. Be on the lookout for good opportunities. Try to carve out some time in your schedule to put some of your most original ideas into practice.
Lo
ve And Relationship Horoscope
Taurus people have no trouble progressing in a serious relationship. As simple as going on a ride with your better half might revitalize your relationship. You might meet a companion if you're single and looking for one who holds the same values and objectives.
Career And Money Horoscope
It's possible for you and a superior or coworker to disagree at work. Making progress in a complicated issue at work may be difficult, but you will succeed if you work together. Unexpected expenses this week are likely to add to Taurians' financial stress. You might cut expenses by enforcing austerity measures. If you encounter an unforeseen financial hardship, you might need to collect past-due debts in order to survive.
Also Read: 4 Most Committed Zodiac Signs
Gemini Weekly Horoscope:
According to Weekly Horoscope Forecasts, Geminis will need to use their natural sense of practicality and common sense this week in order to maintain their winning streak. Your financial flow is plentiful, so you can reward yourself whenever you choose. This week, your thoughts will be predominated by gratitude for the improvement in your financial condition. Take advantage of this fantastic opportunity for growth and professional development this week. Make the most of whatever new contacts you may have. You struggle to rekindle deep connections with family members. You should start to feel better physically if you pursue your exercise regimen carefully. International travel is possible for Geminis, but they shouldn't run out of money while doing so. Spend time with a special someone, whether it's over a cup of coffee, a meal, or a long drive to a peaceful place. To avoid financial issues, you should pay off your mortgage or other real estate loans as quickly as you can.
Lo
ve And Relationship Horoscope
Even if you might think you're prepared for a lifetime commitment, this week is the ideal time to reflect on your own goals and aspirations. You ought to be sure you're serious about this before getting married because it means sacrificing your individuality and submitting to another person's will.
Career And Money Horoscope
This week, you'll be able to successfully change jobs. Your encouragement encourages your teammates to remain upbeat and productive. The best time to complete everything that has been piling up is this week. This can result in your seniors giving you extra responsibilities. For individuals who work in business, this week has the potential to be highly fruitful due to anticipated big gains and favorable recognition. Because of your motivation, tenacity, and ingenuity, the additional money you've been working so hard to acquire is now beginning to arrive.
Also Read: Zodiac Signs least likely to believe in Astrology!
Cancer Weekly Horoscope:
This week, natives of the Cancer sign must take the initiative. Making the most of every opportunity could have significant consequences. Long-term, it might make you happy. The future of your company may depend greatly on this coming week. It might open the door to even more authority and reputation. Making informed judgments will help you maintain and enhance your financial status. Your immediate family may soon hear some good news, which might make the entire household happier. Any sort of celebration is possible, as are good deeds. It's time you begin taking advantage of the numerous travel options available to you so you may expand your horizons and gain knowledge from the experiences of everyone else. A disagreement in court could involve your rental property.
Lo

ve And Relationship Horoscope:

Several clues point to the possibility of meeting the kindest person you've ever known, whose thoughts have kept your memory vivid. In order to strengthen your relationship, you should prioritize your partner's needs.
Career And Money Horoscope
Your persuasiveness and engaging personality will help you get a job with a forward-thinking organization. You might wind up playing a crucial role in something significant. You might soon receive greater duties and maybe even a promotion. People in business would be motivated to adopt cutting-edge procedures and technology by their capacity to see the bigger picture. That might increase your revenue. Financial success is anticipated for you if you can create a number of revenue streams.
Also Read: Zodiac Signs Most To Least Desperate To Be In A Relationship
Leo Weekly Horoscope:
If Leo locals wish to overcome challenges this week, they must be calm and think rationally. According to Weekly Horoscope Forecasts, you should avoid showing any shows of arrogance if you want to achieve professionally. Choose your words carefully whenever you speak to others. It's preferable to avoid negative thinking because it has negative impacts on both the body and the mind. Consider practicing frequent meditation. You might think about both giving and your religious beliefs. There may be many opportunities for earning money and a healthy economy. Leo natives who are in committed relationships could also see a flowering of their love for each other. Leo natives may find great excitement and satisfaction in an organized group excursion.
Lo
ve And Relationship Horoscope
This could be the moment you meet your life partner if you're single right now. A married couple might well be able to expand their family if they hear excellent news. If the family elders are happy with your choice of life partner, they might even approve of the union.
Career And Money Horoscope
This week, you can have a startling feeling of pleasure with your employment and career path. Progress and increased transparency may be on the horizon for Leo residents. Put your attention towards advancing your career and earning the respect of your superiors while you're having a good week at work. Startup business owners should expect a steady rise in revenue. Also, you may rely on your dear ones to provide you with a lot of support and affection. Leos should resist the urge to partake in risky activities during this time, despite how enticing it may seem.
Also Read: Zodiac Signs That Make The Best Fathers
Virgo Weekly Horoscope:
Virgos have a decent chance of completing multiple goals this week with preparation and tenacity. This week's earning potential might be high. When choosing a choice, carefully weigh the advantages and disadvantages. As your normal working hours won't alter much, you can start to get bored. This week, stick to your strategy; you're making progress, and it will be beneficial in the long run. Give your dearest ones your undivided attention and care to let them know how much they mean to you. It's a fantastic time to replace some outdated furniture inside your house. Foreign real estate investments made by Virgos could pay well financially. In order to accommodate somebody, it might be essential to make a few changes to the schedule.
Love And Relationship Horoscope
The importance of understanding and accepting one's partner's emotional state in a relationship cannot be overstated. Some Virgos can be fortunate enough to meet a gorgeous person whose shine will make their hearts race.
Career And Money Horoscope
Try to maintain an open mind; being inflexible in your approach to your task could be damaging. Maintain your good work; your optimistic approach can be exactly what you need to get through these trying times. Your financial status is expected to stay stable, and your wealth may even rise. By looking for new commercial opportunities, financial health could be improved. Customers will undoubtedly increase, which is good news for businesses in the retail sector.
Also Read: 6 Zodiac Couples Who Fulfill Each Other Emotionally
Libra Weekly Horoscope:
Natives of Libra could achieve significant success in their careers. You'll get the opportunity to demonstrate just how tough and capable you are, according to Weekly Horoscope Forecasts. Additionally, some people can be able to overcome obstacles in their work lives. But impulsive spending might strain your budget. Spending money on items that are not necessary is a proven way to blow your budget. Your upbeat attitude makes you an excellent person to converse with on a personal level with individuals who are near to you. Never purchase or sell real estate that has been the subject of litigation. Your reputation can suffer, and you might even lose money. When planning your trip, never forget about your loved ones. Planning a vacation should be postponed until the workplace's leave problem has been solved.
Love And Relationship Horoscope
Respecting your better half's feelings will make you feel proud of yourself and committed in the relationship. Those who are single and going through new feelings shouldn't be concerned because a crush might develop into romance.
Career And Money Horoscope
Long-term ambitions are more likely to be realized by natives of the sign of Libra. They could be able to enhance their position and stand out more in their industry. When you travel for work, you have the chance to meet people from all over the world who could end up being helpful contacts for realizing your dreams. To avoid needing to use up your funds, it's critical to keep a watch on your expenditures. You might need to make concessions in order to make loan payments on schedule. Take no investment advice from anybody unless you want to make a loss.
Also Read: 3 Zodiac Signs That Make The Ideal Husband
Scorpio Weekly Horoscope:
For Scorpios, this week has the potential to be terrific and full of amazing chances. You should have a successful work week, according to the Weekly Astrology Forecast, as you may create connections that result in the beginning of a new project, affiliation, or partnership. In the remaining days of this week, you might make some progress and strengthen your position. You'll eventually receive the past-due payments or loans you've been waiting for. If you're a parent looking for a compatible partner for your child's marriage, this week can be profitable for you. If preparations are already in place, your request for a loan to buy the property can be accepted soon. You fight to modify your life in a way that will make your loved ones the happiest.
Love And Relationship Horoscope
Scorpios may be able to lay a strong foundation for their future together if they can develop empathy for their mates. Your heart can be filled with joy when you eventually find the soul mate you've been longing for.
Career And Money Horoscope
A competitive workplace would be advantageous for Scorpios because it could reveal their hidden talents. Some Scorpios may decide to work for organizations where salary, possibilities for growth, and other benefits are based on employee performance. Transfer assignments might soon receive some good news. Your investment plans could not perform as planned. Have a pro moisten the edges to take care of any sharp edges. If there's a danger that you won't be able to pay back a loan on time, don't borrow money from anyone.
Also Read: 4 Zodiac Signs Who Eagerly Want To Settle Down With Their Bae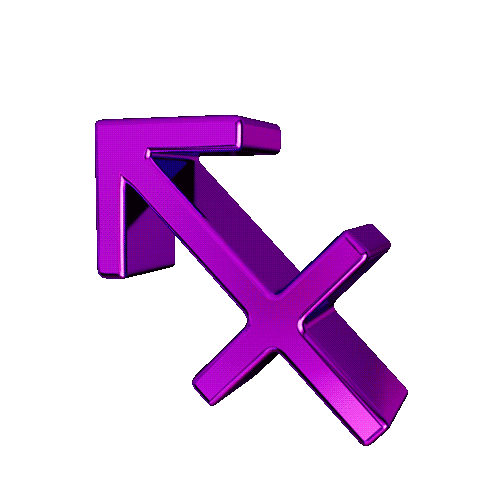 Sagittarius Weekly Horoscope:
Your positive approach and self-assurance will help you create a favorable impression on others around you, according to the Weekly Astrology Forecast. Your chances will increase if you act charmingly and attract the attention of important decision-makers. Sagittarians would've been wise to concentrate on broadening their professional knowledge and mastering independence this week. With the money they've received unexpectedly, they can eventually pay off their debts. Being aware of your responsibilities can help you carry out your home activities efficiently. Moving into your ideal home will be the highlight of this week for you. Some people have lengthy, tedious drives ahead of them, so they should prepare some entertaining things for the trip. Also, since theft is a genuine risk, you should take extra care to protect your possessions while you're driving.
Love And Relationship Horoscope
You have a decent possibility of finding your sweetheart again this week. Sags currently need time spent in harmony and tenderness with one another. It would be much more enjoyable to indulge in the joys of love if you had a loving companion.
Career And Money Horoscope
You must be able to think creatively on the job to come up with original and helpful ideas. In order to better plan your time over the next two weeks, you'll finally learn where you stand with the task that has been stalled. Keep up appearances if you're a Sagittarius and desire a financially stress-free week. You should lend someone a quick sum of money this week. Future profitable chances will be available for you to seize. There won't be any issues with you repaying the loan.
Also Read: Zodiac Signs Who Are Glad To Be Single
Capricorn Weekly Horoscope:
According to the Weekly Horoscope Forecast, Capricorns will have a busy week. Your life and circumstances might undergo a lot of good changes. You won't experience any financial setbacks. All of your carefully considered risks will pay off brilliantly this week. Business people can also get wealthy. You can anticipate your home to be filled with happiness and laughter because children are such a mirror of domestic harmony. Doing a job relating to work could take more time. Thus, be a little flexible with your schedule. Those searching for a loving response from a beloved one after expressing their feelings may find success doing so this week.
Love And Relationship Horoscope
This week, Capricorns should expect good news. It's highly likely that your request will be approved. You must overcome your shyness if you desire an exciting love life. Making a sincere attempt would assist the romantic situation to reaching new levels.
Career And Money Horoscope
It's not impossible that there might be a few snags at work. To finish a critical assignment, there can be some hard work that has to be done. Don't put things off or disregard them; else, you might get into trouble. Earnings could increase as enterprises grow. Budgets that have already been created can help you avoid incurring costs. If you're anticipating a financial windfall from a third party, a higher amount may come as a surprise. Lending money is also probably to be paid back.
Also Read: Most Patience Zodiac Signs Vs Most Impatience Zodiac Signs
Aquarius Weekly Horoscope:
Aquarius could have a happy and upbeat week. Everything in your life is going well, according to the weekly astrological prediction, including your relationships, finances, and home life. No opportunity this week doesn't match your skills and support your success. Businessmen can also become extremely wealthy with little effort. Your home may remain a haven of harmony and serenity thanks to the elders' prayers. For the sake of keeping your fitness and health, you undoubtedly pay close attention to what you consume. You'll need to alter some aspects of your personality if you want to keep your love relationships. This week's potential peak in land prices may allow you to make a sizable profit. Even though your week is busy, find time for a picnic to express your gratitude to your loved ones and cherish them.
Love And Relationship Horoscope
Beware of partnerships that may be alluring but ultimately fail. If you can, stay away from blind dates for the time being. If you have any suspicions that things won't work out, you should trust your intuition.
Career And Money Horoscope
Since their excellent communication, Aquarius will be a flurry of energy at work. This week, your employers will finally appreciate your efforts. They'll be happy because you did enough good for them. Financial stress could be easily relieved by cutting back on needless expenditures. You ought to think about investing part of your money this week to boost your income. In direct proportion to a company's success, financial benefits are great.
Also Read: 5 Zodiac Signs That Make The Best Partners
Pisces Weekly Horoscope:
According to the Weekly Horoscope Forecast, Pisceans should use prudence while beginning a new endeavor. Remember that even the finest plans occasionally encounter unforeseen obstacles. On the business front, you might need to alter a project or task that you sent in. Don't wait until the last minute to complete a task. You'll be successful in making revenue this week in all of your efforts. Make the best of the opportunities that are given to you. Those with Pisces signs can anticipate a very successful romantic adventure. Once you go into the bargaining stage, your property search might soon be coming to an end. Your nearest and dearest will be happy when you help others. Make a weekly commitment to spend at least some with your near and dear ones.
Love And Relationship Horoscope
You and your better half are more likely to develop a mutual understanding and trust if you work on it together. If you're lucky, your partner will also be extraordinarily devoted and attractive. The individual you love might be drawn to your extroverted and vivacious personality.
Career And Money Horoscope
At work, it's better for Pisces to hold their views to themselves until particularly requested. It's advisable to immediately go to work and accomplish the task rather than risk having serious repercussions by leaving it undone. Pisceans' financial status would be better if they persisted in their entrepreneurial endeavors. A business with large expansion aspirations may be eligible for assistance. You might need to alter your way of living in order to improve your savings.
Also Read: Zodiac Signs Who Are Overly Choosy In Love