Here is your Free Weekly Horoscope from 1st To 7th May 2023.
Aries Weekly Horoscope:
All Aries are in for a very imaginative and ambitious week; use the opportunity to accomplish your own objectives and get things moving in the direction of a fruitful and prosperous future. It's time to put your hands to the task at hand, Aries! This is the perfect week for all Aries out there to put their noses to the grindstone and start making some genuine progress in their lives because the astrological influences point to a period of enhanced ambition and motivation. Overall, this week is very creative, and any effort made to achieve personal goals will have genuine, long-lasting effects.
Love And Relationship Horoscope
Aries singles, it's time to push yourself outside your comfort zone! Break the habits you've become accustomed to and step out of your comfort zone since fresh opportunities can present themselves that could lead to your much-desired romantic satisfaction. For Aries in committed relationships, put your effort towards learning more about your mate and appreciating the numerous small details that make them unique.
Career And Money Horoscope
There is plenty to be accomplished during this time, so push your limits and break new territory! A significant part will be played by creative expression, and new ideas are encouraged by the current cosmic energy. This week, innovative groups and lone efforts are expected to produce success. Opportunities for investments and financial success are there; seize them quickly, but be sure to analyze the advantages and disadvantages beforehand. Do not let hesitation prevent you from obtaining higher levels of wealth if a promising opportunity presents itself.
Also Read: Aries Yearly Horoscope 2023 – Read Aries 2023 Horoscope In Details
Taurus Weekly Horoscope:
Taureans will have plenty of opportunities to profit from this week. This week's cosmic energies help you stay in control of your destiny by providing clarity and understanding. The Taurus horoscope for this week indicates that there are lots of opportunities for positive development for Taureans. Taureans have a keen sense of intuition, which allows them to anticipate changes before they happen and take advantage of them. It will be beneficial and positive in the long run to recognize and use their abilities, expertise, and insight, whether in regard to relationships, careers, finances, or health.
Love And Relationship Horoscope
The heart is a source of love, joy, and development. That holds true for Taureans this week. Sweet relationships with a loved one will be possible because of the sun's position in Libra. In a loving embrace, strained or distant relationships can find relief. Singles can connect and pursue passionate opportunities if they chose to do so. Overall, peaceful cooperation can lead to a happy view and emotional security.
Career And Money Horoscope
Taureans can achieve success this week if they concentrate on the things at hand and play to their strengths. Now is the ideal time to embrace the possibilities and create the future you have always imagined, whether it is through developing your current work, getting a new role, or going into self-employment. Just keep in mind that progress and success still require effort and willpower. This week's financial decisions can be quite profitable if they are made with hope and confidence. By looking into several income options, your chances of improving your financial situation grow. When you use your imagination and put sound financial plans into action, you may also find savings opportunities. Making sensible financial decisions can provide security, stability, and well-being.
Also Read: Taurus Yearly Horoscope 2023 – Read Taurus 2023 Horoscope In Details
Gemini Weekly Horoscope:
It's time to get out of your comfort zone, Gemini, and pursue your wildest aspirations. This week, as you embark on your path to greater heights, your building blocks will be a commitment to hard effort, persistence, and a solid belief system. You are being urged to shine brightly by this week's Gemini horoscope, twinkle-twin star. As your moment has come, this is the time to shine and make your own fortune. Let your ambition soar, keep your head in the game, and seize the opportunities life has to give. Don't be afraid of the hard work since there are no limits to success and the sky is the limit.
Love And Relationship Horoscope
Gemini, you've been experiencing a beautiful wave in your romantic relationships. This week, the peak of that amazing wave will arrive, allowing you to connect spiritually with your partner. Discover harmony and beauty in your relationship and exploration. In order to understand what your partner actually needs and to tenderly and lovingly cultivate your connection, listen to your intuition.
Career And Money Horoscope
You have the best chance right in front of you, Gemini if you have the guts to take it. Expand your horizons, allow inspiration to flow through you, and seize the new opportunities that present themselves. If you work hard and put your heart into achieving your goals, success will come. All of your financial responsibilities have been steadily being completed by you, and now, Gemini, the effort is starting to bear fruit. Your hard work will result in an increase in income this week, putting you in a solid financial position and enabling you to meet your demands and those of your loved ones. Throw out outdated concepts and accept creative answers.
Also Read: Gemini Yearly Horoscope 2023 – Read Gemini 2023 Horoscope In Details
Cancer Weekly Horoscope:
The adjustments that Cancer individuals want to make in their lives can be evaluated and put into action right now. It is the perfect time for development and successful outcomes in all areas of life with the transforming energy at play. People with Cancer will experience a significant and extremely consequential week. They need to remain aware of these alterations that they undergo in all areas of their lives since there will be numerous shifts and big changes in their lives. People with cancer need to concentrate on the lessons they have already learned and make the most of them by putting them into practice.
Love And Relationship Horoscope
There is a chance to get what you want from your relationship or future partners, and your love life appears to be going well. The same is true for Cancerians seeking a new relationship. If Cancer people can establish their own equilibrium and harmony in the relationship sphere, it can transfer into equilibrium and satisfaction in their romantic lives.
Career And Money Horoscope
Cancer can anticipate advancement and achievement in their professional endeavors. It's time to put the suggestions made in recent weeks to use and turn them into a successful reality. Take calculated chances, leave your comfort zone, and attempt something new. People with cancer should consider their emotions while making financial decisions. It might be a fantastic week to improve one's financial situation if the energy is correct. Save money, create a budget, and take the time to consider what resources are needed to reach financial objectives.
Also Read: Cancer Yearly Horoscope 2023 – Read Cancer 2023 Horoscope In Details
Leo Weekly Horoscope:
This week, Leo will have an abundance of energy, so in order to reap the benefits, he or she must strike a balance between enthusiasm and emotional intelligence. Leo will feel a tremendous amount of energy this week, which will open up a lot of wonderful prospects. Leos should not be hesitant to use their skills and endearing personality, especially when it comes to relationships, profession, and money. Leo's upbeat personality and tenacious optimism will enable them to seize all of life's wonderful prospects.
Love And Relationship Horoscope
Leo should get ready to flaunt their upbeat and endearing personality since it will attract the ideal people to them. Use their passion to its fullest and don't be scared to look into possible love relationships while staying true to their feelings and morals.
Career And Money Horoscope
Leo should take the initiative to excel professionally this week with his strong sense of motivation. Utilize their communication prowess to demonstrate their abilities and forge important connections that could contribute to their long-term professional success. Even if you are unsure about the outcome, step outside your comfort zone and chase novel opportunities. Even if nothing positive comes of it, you might still pick up something helpful. Keep an eye on your spending and continue to practice Virgo Weekly Horoscope: wise budgeting. Spend more time reviewing contracts or other essential paperwork, and seek assistance when necessary. When it comes to financial decisions, getting a second opinion is not harmful.
Also Read: Leo Yearly Horoscope 2023 – Read Leo 2023 Horoscope In Details
Virgo Weekly Horoscope:
Virgos should expect this week to have a significant impact on their lives. You will reevaluate your thinking as a result of significant occurrences in your life, which will help you get out of ruts and into new and interesting situations. Consider yourself carefully, then act with assurance in any areas of your life that could want better. This week's beginning is ideal for individuals looking to start new romantic relationships or rekindle old ones.
Love And Relationship Horoscope
This week's beginning is all about accepting new energy for single Virgos, especially when it comes to finding love. It's time to foster whatever connections you've lately made and strike up conversations with interesting strangers. It's also possible to rekindle old bonds; when determining how to move forward, trust your heart and your gut.
Career And Money Horoscope
This week is crucial for reevaluating and revising your career goals. You must critically evaluate your progress to date and determine whether any adjustments are necessary. Never be afraid to step back and evaluate your situation, or if you're feeling particularly brave, try taking a few steps forward! There may be numerous opportunities for success, so keep an eye out and seize any that appeal to your interests. This week's beginning is all about accepting new energy for single Virgos, especially when it comes to finding love. It's time to foster whatever connections you've lately made and strike up conversations with interesting strangers.
Also Read: Virgo Yearly Horoscope 2023 – Read Virgo 2023 Horoscope In Details
Libra Weekly Horoscope:
This week, Libra needs to achieve mental and emotional stability. Redirect your attention to loving and creative pursuits to rekindle your enthusiasm and self-assurance. Even in trying times, remember to express your gratitude and look for balance to maintain things in good shape. This week, achieving mental and emotional balance is the key. Venus, the planet of love, makes its yearly passage through Aries, the sign you oppose. Finding emotional balance is the key goal because it affects relationships in and outside of the workplace. It is worthwhile to invest your time in love and creative pursuits because they also bring forth exquisite emotional resonance.
Love And Relationship Horoscope
As Venus, the planet of love and romance, enters Aries, this is a passionate time. Don't be afraid to express what your heart requires when addressing romantic problems. However, be tactful at all times because your enthusiasm might cause an emotionally charged outcome. It is time to evaluate your personal desires against those of your partners since you are under the sign of the scales.
Career And Money Horoscope
It's time to refocus your aspirations on both original and sensible job paths. While having ambition is necessary for success, keep in mind that you should also think about romantic and practical factors. All aspects should be in harmony with one another with Venus at your helm so that you can accomplish your objectives in both love and work. This week brings up some financial issues, but keep in mind not to let ambition get the better of you. It is important to make decisions with compassion and moderation. Now is the time to think about and take advantage of innovative solutions that can provide an extra boost and provide essential security layers. Don't forget to put off your best work till later.
Also Read: Libra Yearly Horoscope 2023 – Read Libra 2023 Horoscope In Details
Scorpio Weekly Horoscope:
Scorpios are being urged to get outside of their comfort zones and work together this week in the spirit of real power. Allow your potential to revolutionize itself as you benefit from working with those around you. Scorpios are being summoned to duty this week. being and thinking differently. Each of you has a revolutionary force and energy building inside of you, and this week is the perfect opportunity to show off that strength. The limits are being pushed, not only for you but also for those around you. Although it might seem overwhelming, working together and going above and beyond your own individual comforts can bring about great rewards.
Love And Relationship Horoscope
Start by showing your inner power if you're looking for love this week. In times of clarity and mutual understanding, express your true feelings and allow yourself to be vulnerable. Put aside those harmful obstacles of expectation and judgment and open your heart to realizing what truly is.
Career And Money Horoscope
This week, Scorpio, your true inner strength is set to shine at the job! Keep your feet firmly planted in the here and now as you move towards a higher position and possibly a change in responsibility. Change might be frightening, but seize the opportunity to reestablish your connection to who you are and the significance of your work. Money matters may feel a little erratic at the moment, Scorpio. This week, it could be a good idea to assess your spending plan, your investments, and other sources of funding. You should also work on developing stronger financial discipline. By doing this, you'll be able to establish more stability and manage this prospective season of transition with more wisdom.
Sagittarius Weekly Horoscope:
Sagittarius can anticipate a week full of opportunities and good vibes. There is an opportunity for good fortune and wealth. The road to success will be paved by maintaining focus and being in touch with inner desires. Sagittarius has all the resources at their disposal this week to get going and advance significantly in life. The planets are favorable to the Fire sign, and the sun is ensuring that every decision is properly considered and vigorously pursued.
Love And Relationship Horoscope
This week, Sagittarius is likely to find fulfillment in his or her quest for deep connections. While major revelations are unlikely, romance can strike in the most unlikely places. Sagittarius may ensure they find the love of their lives by engaging in self-reflection and making a purposeful effort in this area. Relationships already established will present an intriguing path of self-discovery.
Career And Money Horoscope
This week offers the brave Sagittarius some amazing employment prospects if they are committed and determined. To choose the right path, all uncertainties in this area must be faced, vanquished, and banished. The same strategies won't work this week. The sky is the limit, so think outside the box and shoot higher! There may be times this week when financial concerns seem like a conundrum with no answer, but don't worry. Simply take a step back, clearly assess the situation, and chart a course forward using strategy and a long-term outlook. Find that answer, believe in it, and give it some time. Wealth and success will follow wise financial decisions in the days to come.
Also Read: Sagittarius Yearly Horoscope 2023 – Read Sagittarius 2023 Horoscope In Details
Capricorn Weekly Horoscope:
Capricorns will experience a thrilling voyage this week, particularly in regard to their interpersonal connections. The horoscope for this week offers many opportunities for delving deeply into many facets of life due to the alignment of the stars. This week offers Capricorn the chance to go inward and reevaluate their priorities. Understanding spirituality, developing one's emotions, and having social intelligence all contribute to a person's ability to grow personally, forge lasting bonds with others, and achieve success in their professional lives. Positive development shouldn't be discounted because it contains the potential for joy.
Love And Relationship Horoscope
For Capricorns, love is in the air, and the stars indicate that energies are favorable for committed partnerships. Capricorns can look forward to discovering new significance in life by examining new levels of relationships, from happy occasions of a potential commitment to small symbols of love exchanged. On the other hand, diligent communication may result in a delicate rekindling of fading emotions, stoking the embers.
Career And Money Horoscope
The time has come to reevaluate the strategy for pursuing careers because the current environment is ripe for careful changes and effective implementations. Innovative approaches and group efforts may result in significant success and fulfillment. In the business realm, being open to teamwork and exercising caution in diplomatic situations can produce fantastic outcomes. In order to improve positions and establish successful trajectories, new chances should be aggressively sought after. There are several opportunities for Capricorn to improve its financial knowledge and planning skills in the coming weeks. Examining tax returns and bank statements, paying off debt, and researching other money management strategies can lead to higher returns and significant realizations.
Also Read: Capricorn Yearly Horoscope 2023 – Read Capricorn 2023 Horoscope In Details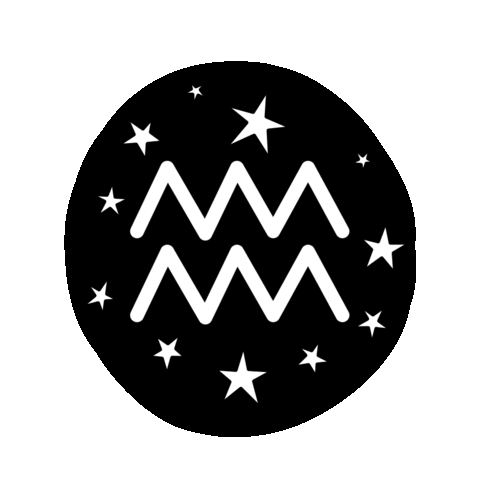 Aquarius Weekly Horoscope:
Prepare to embrace big ambitions and aspire for achievement this week because it's Aquarius season. As change and advancement are imminent, now is the time to take risks. With interesting changes in store, this week's Aquarius horoscope will have you looking at the wider picture. It's time to play to your strengths as the season of the Aquarius approaches. Be open to large opportunities since you never know where success will come from.
Love And Relationship Horoscope
This week, when it comes to love, be daring and open up. The volatility in their love life will be advantageous for single Aquarians, but the only way to notice improvements is to put yourself out there. This week, a soulmate connection may surprise and delight attached Aquarians by revealing that a regular friendship is truly much more than that.
Career And Money Horoscope
There are several opportunities for rewards and many job options available to Aquarius this week. The end of the week will provide the required power boost for success, regardless of whether your goal is to change roles or simply get that big promotion. Career-related advancements should center on extending the value you can bring to your team by devoting time and effort to a creative endeavor. The stability and development Aquarius seek can be achieved by sticking with its current line of action and being cautious about changes. If Aquarius makes some wise financial choices, this might be a prosperous week. As new revenue streams and projects emerge, use your financial acumen and take risks.
Also Read: Aquarius Yearly Horoscope 2023 – Read Aquarius 2023 Horoscope In Details
Pisces Weekly Horoscope:
Dear Pisces, this week is your opportunity to shine! Your confidence will soar thanks to the planets' current alignment, your abilities will be indisputable, and you'll discover fresh perspectives on how you wish to live your life. You will enter a phase of clarity starting this week, Pisces. You may finally get what you've been wanting, and you'll know how to go about getting it. Organize your affairs and strive for success because it is finally within your grasp. Don't allow any doubts to prevent you from attaining it.
Love And Relationship Horoscope
The perfect moment to show your romantic side and make those pronouncements you've been meaning to might just be this week. Feel the love of being with your partners by demonstrating your unwavering devotion to them. Remember that you don't always have to hurry to a major event; modest but significant actions are still a terrific way to bond, even though a real commitment might seem far off.
Career And Money Horoscope
The professional front appears to be improving, Pisces. That risky plan you've been thinking about might materialize, bringing you notoriety and success in the industry. All of your skills will be acknowledged, and your diligence and patience will soon bring the fruit you've been hoping for. This week, Pisces, you'll make some adjustments to your financial condition despite your fears about money. Do not be afraid to talk to a professional, such as a financial advisor or accountant, about the topics you are worried about. Even though making significant changes can occasionally feel overwhelming, the benefits can often be enormous and life-changing.
Also Read: Pisces Yearly Horoscope 2023 – Read Pisces 2023 Horoscope In Details