Tuesday, 9th November Horoscope
Aries:
This day is an emotional as well as a practical one. Because of the planets' motions, you are more likely to be sensitive in the morning and to make decisions based on your feelings and emotions. It might lead to some erroneous judgments, but by the evening, everything will have settled down and you'll have developed a more realistic attitude.
Taurus:
You may have a lovely day, but there is a potential that you may become preoccupied with tiny detail. That might be true, but your attitude has the potential to interrupt a period of calm and tranquility at home and in the workplace. It is indeed time to focus on the overall picture rather than the details.
Gemini:
Today is the day when all of your hard labor pays off. It's possible that you'll be acknowledged and respected. Finances may improve. You could get praised for your efforts at work. You could also get a hike. Today's salespeople might well be able to fulfill their goals. Dress blue today, at least as part of your outfit. Good energy would be drawn to it.
Cancer:
You have a clear intellect and a sharp tongue. However, due to your uneasy attitude, this capacity of yours might well be harmed today. Rather than fighting, try to move with it. Experience would teach you far more valuable things than egotistical satiation ever could. You would feel more at ease and confident as time goes on.
Leo:
You've put in a lot of time and work into a project, and it's finally paying off now. Hard effort and commitment, as well as foresight planning, have paid off. You've been considering some modifications as well, but have been put off by budgetary restraints. You'll come up with inventive strategies to do all of these activities within your budget today.
Virgo:
Today, your intellect is quite busy. You're brimming with creativity and thoughts. You'll be continually devising new strategies that you'll be able to plan and execute with ease. Your only issue today will be that the stream of new thoughts that would continually flood your head may overwhelm you. You're also more likely to motivate those around you to be more active.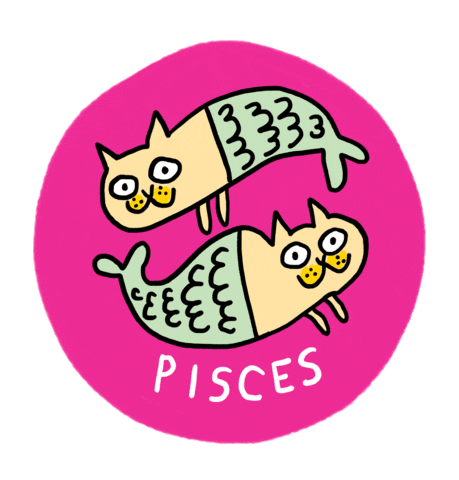 Libra:
In front of you, new possibilities are finally opening. A passion that you've always viewed as a hobby might turn into something much more, and you could make a job doing what you adore. New breakthroughs are predicted on all fronts, which will extend your horizons and maybe alter the course of your life. You would have a unique moment of fulfillment in your life.
Scorpio:
Twisted relationships, double-meaning exchanges, and misconceptions are the norm, but they'll be humorous instead of destructive. Don't be concerned about these. Rather, relax, take a step back, and take in the comedy of mistakes that will unfold all around you today. The day may be made much more enjoyable with a good dose of comedy.
Sagittarius:
Your confidence in fate might well be strengthened today. You might remember that you get back what you contribute. You are considerate of others and are aware of their problems. And, you might see that the giving aspect of your personality is taking the lead. Somebody might approach you and beg for your assistance. A brief journey with dear ones might be planned for the day.
Capricorn:
Cards indicate that today, even more than before, you have to mingle! You desire to create a change in your life and profession by doing employment that requires you to communicate with people. Make an effort to do all you've set out to achieve! You may keep a sensor focus on whatever you would like to do; just don't overdo it.
Aquarius:
Strive diligently and have a good time and this appears to be your trend for the day, and it's quite appropriate. The day might start with your normal work schedule and conclude with a party with your loved ones. You have got a wonderful sense of humor, so you could host huge events as well!
Pisces:
Today is a significant day for you though you might make links with somebody who lives in a distant city or even overseas. This connection will be beneficial to your profession. Check your email because you could get an essential message about a chance. Friends who live overseas could encourage you to collaborate with them. Today's fortunate color for you is white.
Also Read: Zodiac Signs Who Think Deeply About Every Situation