Friday, 9th April Horoscope
Aries:
You can be given fewer money, preventing you from putting your proposals into action. Do not be concerned; at the day's end, you will have the opportunity to do the job of your choosing! You have a strong desire to work hard, and you will relish the independence that comes with the commitments.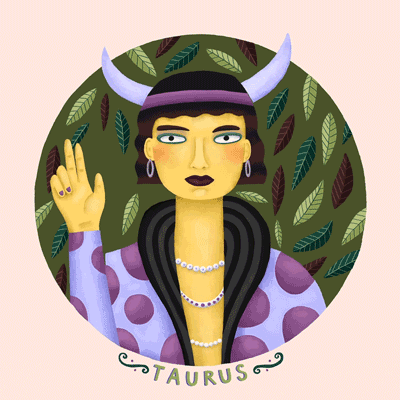 Taurus:
The current planetary locations mean that unforeseen major obstacles can appear in your direction right now. Over the last few days, everything has been going perfectly, and there's been nothing to indicate otherwise. However, there will be hiccups and disruptions today, which can affect your efficiency and mindset. Unexpected problems will cause your plan to stop.
Gemini:
Today appears to be a day of introspection for you! You will choose to relocate from your existing housing area or even your current work. Do not get stuck in a rut; it is worthwhile to make a move. You might get some assistance from an unlikely piece of contact from somebody who has been privately wishing you good!
Cancer:
You're feeling very daring today, and you're willing to go your own way. By pure willpower and the strength of your will, you will overcome any barriers in your way. Nothing is going to get in the way of your success today. As a result, you should arrange all of your tough tasks for today, and you can find that they can come smoothly and without difficulty.
Leo:
Today you could be hosting a huge meeting or lecture. However, minor misunderstandings about the accessibility of the venue at your preferred time can disgrace you in front of everybody and force you to cancel the function! In such a scenario, you must maintain your composure and maintain a good attitude.
Virgo:
A close friend could reveal crucial information to you. You must keep this info private and give sufficient empathy and guidance. Take up all of your responsibilities in a positive manner. Your decisions are pretty strong right now, and they would almost certainly have a long-term impact on those around you. As a result, you must be cautious in what you say and do.
Libra:
Today, you have a wonderful ability to impress others. Your wisdom and elegance would leave an impression on everyone around you. You will gain the respect of everyone else around you. Enjoy the benefits of this golden time to meet new individuals new friends, and new possibilities will develop themselves.
Scorpio:
Today, you'll have to put your faith in someone else. Somebody near to you, such as a buddy or a relative, may be this individual. He or she will assist you with a critical mission that will have a huge impact on your future, but the secret here is put your faith in that individual. This will force you to take a leap of faith.
Sagittarius:
You've gotten yourself into a trouble today. Communicate freely for those who matter to you. Discuss the problems that have been troubling you. In a week, the fog of doubt will dissipate. You might find support from a relative or friend. Use caution when expressing yourself. You are more likely to be mistaken today. The working environment will be secure.
Capricorn:
The celestial alignments allow you to relax and think for a while. You might just have previously responded negatively to such circumstances, but you'll now be in a much more accommodating state of mind. It is now appropriate to expand an olive branch. Give yourself and everyone around you a second chance, and you'll be in a much better place.
Aquarius:
Cos of the stars aligning today, any emotion is intensified. You'll feel more love and hatred than you've ever felt before. There will also be chances to show you what is preventing you from being closer to your mates right now. Nevertheless, it is wise to pause before acting on these thoughts to see if they last before making a commitment.
Pisces:
Your attention and vision abilities are at an all-time high right now, making you super alert to the individuals around you and their situation. This will assist you with repairing your previous breaches. You could run into anyone with whom you have a strained relationship. And if it takes a few uncomfortable days, now is a good way to make amends.
Also Read: Zodiac Signs Who Are Good At Time Management