Thursday, 8th September Horoscope
Aries:
Generally, you're likely to have a really emotional day. You might need to be really honest about your innermost feelings and thoughts. Since you have never done this before, it is a frightening notion, but if you take this action, you will be one step closer to experiencing emotional fulfillment. Someone close to you might also become emotional, therefore it's critical that you react appropriately.
Taurus:
The time is right for you to showcase your skills. People close to you could be surprised by your tendency to act more assertively or aggressively than usual. They'll lose their sense of equilibrium and probably have to change their minds about you. This element of surprise can give you the edge you sorely need. Use this to its most significant potential without fail.
Gemini:
Avoid spending time with those that bring negativity into your life. Today, you might be shocked to learn that the person you've been confiding in has shared false information about you. Be wary of these individuals. Do not allow them to disrupt your tranquility of mind. You might discover a real friend nearby. Your spouse or parents are two examples.
Cancer:
You're feeling impulsive right now. You frequently jump into undertakings without giving them enough thought, leading to unneeded issues at work and in personal relationships. Even though it might be too complicated right now, try to maintain your composure. Several chances will present themselves at once, and you must determine which ones work best for you.
Leo:
Today is probably going to be a really emotional day for you. You can feel downhearted at trivial things or go back to when you were happier. You can give them a call or make an effort to connect with an old buddy. To find a satisfying solution to your current issue, you can also consider putting the past behind you and extending an olive branch.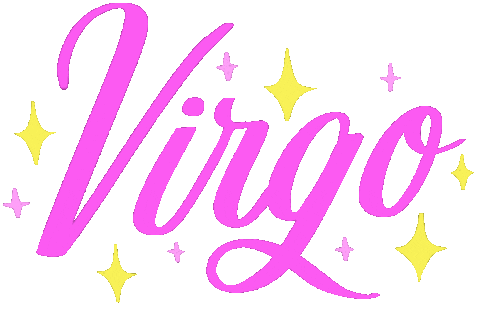 Virgo:
To win over your friends, you must exhibit humility. You might not even be aware that you were acting arrogantly. So rather than criticizing others, now is the ideal time to start reflecting on your previous actions. You should make the most of this once-in-a-lifetime opportunity for introspection to learn more about yourself.
Libra:
Everyone is paying close attention to you. You will soon identify your opponents among everyone. When dealing with these folks, be cautious because they are trying to provoke you and implicate you in something. Back off if there is too much resistance. However, you'll meet a new confidant soon enough! ᅠᅠᅠ
Scorpio:
You have lots of energy and enthusiasm! Invite your pals over and have a party. While enjoying your success, you can be neglectful of the danger that is soon to come! There is no reason to be alarmed; no one is attempting to harm you. If you eat meals that your stomach can't digest frequently, it could have an adverse effect on your health. So schedule regular exercise to maintain your vigor for longer! ᅠ
Sagittarius:
Somebody close to you will attempt to drag you into a pointless power struggle. In order to avoid becoming entangled in problems and participating in other people's power struggles, it is important to have an open mind and a composed demeanor. You can easily avoid this and enjoy a wonderful, stress-free day if you keep an eye out for it.
Capricorn:
In a business meeting, some ongoing discussions will make progress. You are calm and collected right now. Your choices are the result of careful thought processes. There could be some beneficial changes to the workplace. You might run into an old friend. You could be both relaxed and agitated at home. Unmatched intellectual development will occur. Through positive news, loved ones may make your life happier.
Aquarius:
It might be a day for reflection and reexamination of your values. You can be critical of your partner and yourself for previous choices. However, you still want to treat your spouse extremely kindly, and you anticipate receiving the same treatment in return. When old ideals don't seem to be working as well as they once did, there is absolutely no harm in adopting new ones.
Pisces:
You're going to have a really difficult and demanding day today. You'll probably be able to successfully complete a project that has been taking a while. Your supervisors will be impressed by this. Additionally, you can catch the attention of a well-known authority figure who will have an impact on your future.
Also Read: Most Passionate Zodiac Signs In The Zodiac Family