Aries:
You have a lot of faith in yourself, but you must avoid becoming arrogant or controlling. Trying to push your own point of view on others today may backfire. Being correct isn't enough. You must also act in a way that does not upset others. A modest attitude might assist you in completing a variety of unfinished duties today.
Taurus:
You've set an unrealistic goal for yourself, and you'll be working more and harder to meet it. It will be tough to achieve your aim, which may cause disappointment. Before you set your goals, you must first understand your own potential. It is not the right moment to make any important decisions.
Gemini:
Short excursions might be taken for personal or professional purposes. Even if it is difficult for you to go on excursions at this time, you would manage to do so and the consequences will be positive! Your kindness would be noticed, particularly by those who had previously overlooked it.
Cancer:
Those involved in real estate transactions appear to be having a good day. The rate of return on investment would be high. Just don't engage in any debates; educated justifications would just add to the confusion. You appear to be interested in learning something new, whether it be a skill that will provide you a competitive advantage in the workplace or a basic guitar lesson.
Leo:
You're being a lot more vocal today than you usually are. You've been acting diplomatically for a long time, and it's starting to seem suffocating today. Today, you're likely to speak the unpleasant truth, which will not go down well with everyone. It is preferable to schedule some alone time today since you are unlikely to change your behavior to please everyone else.
Virgo:
The day appears to be putting a lot of pressure on you. You can't afford to leave anything to chance or entrust even little tasks to anybody other than yourself. Nevertheless, the day will come to a close with some exciting news, possibly paying you for all of your hard work.
Libra:
Because you are a basic person, you lack techniques when it comes to dealing with relationships. This may bring you pain at times, but it is only temporary; simplicity will always triumph over manipulation. Keep your sensitivity in check. Nevertheless, you might be able to spend some quality time with your loved ones.
Scorpio:
You might face constraints from your family, potentially as a result of problems with close relatives. It will not stay long but will have a significant impact on you, so ignore it until it passes. Today you would spend money on needed assets and would be preoccupied with home chores, such as selling less important equipment or just house cleaning.
Sagittarius:
Tell your anxious inner self not to be frightened by the problems in your life. The issues are complicated by a number of circumstances that are the fault of everyone else, not you. All of these issues are minor and will be rectified quickly. Make a list of leisure activities to help you relax and de-stress.
Capricorn:
If you form a relationship now, you will fare much better both at home and at business. Individual efforts may hit obstacles that appear inexplicable and insurmountable to overcome. Working together as a group would go a long way toward removing these roadblocks. Cooperation and teamwork will ensure your success in any endeavor.
Aquarius:
What is about to happen may simply be predicted. You also have an outgoing personality and excellent communication abilities. So simply work hard to achieve your goals! Avoid getting into any fights with abrasive people who are constantly looking for faults.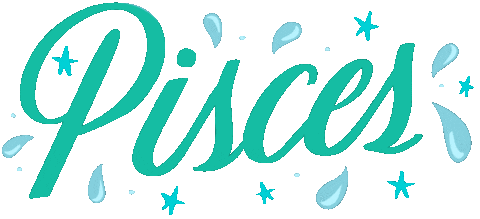 Pisces:
You're likely to be in a rather laid-back mood today. You don't let anything bother you, and you approach every scenario with a grin on your face. In today's world, you may be an efficient mediator in any disagreement. You'll bring joy and friendliness to everyone you meet, and you'll be the life and soul of every evening party you attend.