Aries:
You can enchant everyone today with ease. You'll make an impression on those around you with your charm and wit. Everyone in your vicinity will admire you. Utilize this golden opportunity to meet new people and form new friendships, and you'll find that fresh chances present themselves to you.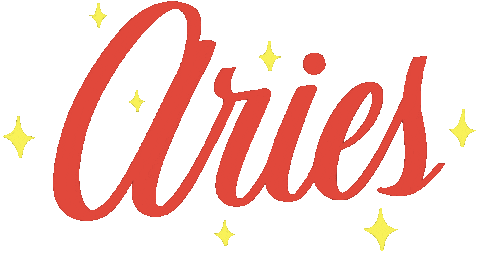 Taurus:
Today you'll feel confident and trusting. You can end up confiding in someone who doesn't have your best interests at heart, which is a risk. Therefore, do your research before opening your heart to someone. Today is an excellent day to reach out with an olive branch if you and someone else have been at odds during the past few days, either at work or home.
Gemini:
Genuine and honest folks are lovely to meet. However, it's possible to run upon people nowadays who hide their true selves. So train yourself to spot through their facade. You can be required by the time to make decisions rapidly. Consider your options carefully before deciding, and you must postpone all other plans until you are done.
Cancer:
The day will be filled with both emotional ups and downs due to various circumstances. Because of how the planets are moving, you will probably feel emotional in the morning and judge various situations based on how you feel. This can cause you to make some poor decisions, but things will start to calm down in the evening, and you'll start to adopt a more realistic mindset.
Leo:
People in positions of authority could put off finishing your assignment so they can exact personal revenge from the past. And because it will affect both the current events and your future endeavors, this may be a major source of worry for you. Simply bask in your current domestic bliss; this will inspire more excitement in you.
Virgo:
You're going to get some pleasant surprises. It might have something to do with your job or your personal life, but it will bring you money. Additionally, it will teach you the way to similar future profits. You'll be in a positive frame of mind and spread that positivity and happiness to everyone you come in contact with. Enjoy your time with loved ones.
Libra:
You are much more emotional than normal today, making you more open to others' scrutiny. You will experience pressure at work, which will wear you out by day's end. Try to assign tasks to team members or plan some work for another day. Produce quality work using a small number of works. You and a particular someone might have a nice lunch.
Scorpio:
Even though there will be opponents, you are like an unstoppable force right now, and you will easily destroy them. No one can stop you now, therefore this is the day to finish what you have been working on for a while. You'll succeed every step of the way if you schedule your most critical things for today.
Sagittarius
The time is right for you to showcase your skills. People close to you could be surprised by your tendency to act more assertively or aggressively than usual. They'll lose their sense of equilibrium and probably have to change their minds about you. This element of surprise can give you the edge you sorely need. Use this to its greatest potential without fail.
Capricorn:
You might feel a greater determination to succeed today! And today, you might make an effort to improve your oratory and writing abilities. Try reading some helpful advice for accomplishing the same thing or speak with knowledgeable people for greater direction. Do not neglect those who have been waiting for your care and consideration for a long time, though.
Aquarius:
If you form a relationship, you'll fare much better today at both work and home. Personal achievements may encounter obstacles that are difficult to understand and overcome. Teamwork will go a long way toward eliminating these obstacles. You'll succeed in any endeavor if you cooperate and work as a team.
Pisces:
The moment has arrived for you to focus on worldly comforts. Take advantage of your social life right now and reconnect with long-lost acquaintances or family members. Additionally, you will experience a change in consciousness that could happen suddenly or gradually. Now is a fantastic time to follow your intuition.