Aries:
You're in luck today, I suppose. Your ability to solve problems surprises both you and other people. Your coworkers will be impressed by you. And, your self-assurance will be high, and you might get a new job offer. Celebrate with loved ones and feel delighted. Today, a friend might come by. You might have a day full of fun.
Taurus:
Your career is now the core of your thoughts and attention. Actually, because you are worried about it, you are giving it too much time and attention. Instead, you should loosen up a bit so that you may still accomplish your goals. Now is the time to prioritize your family in order to balance your work holistically.
Gemini:
Right now, your instincts should be trusted and you should follow their advice. You ought to stay on your own route even if those around you disagree with you and take a different course. Though it will certainly be difficult, you will soon benefit from your choice. To take advantage of any possibilities that may present themselves right now, you must keep your eyes and ears alert and move quickly.
Cancer:
Avoid spending time with those that bring negativity into your life. Today, you might be shocked to learn that the person you've been confiding in has shared false information about you. Be wary of these individuals. Do not let them disrupt your tranquilly of mind. You might discover a real friend nearby. Your spouse or parents are two examples.
Leo:
You're likely to uncover a fresh, untapped wellspring of strength within of you today. You'll come to see that you don't need or have a good chance of receiving outside assistance to solve the issues you've been having. All of these are easily manageable by you, and you actually possess an inner source of power that you may draw from.
Virgo:
Today, it is crucial for you to comprehend and perfect the skill of juggling your vision and physical reality. Although your ideas are ambitious, you must be aware of the actual challenges they face. Otherwise, despite your best efforts, you are destined for a collision course. Additionally, you must be aware that your intentions can collide with those of another person who shares your tenacity and ambition.
Libra:
Now, a new energy will start to influence your life. You'll find that juggling family and work obligations has suddenly become very simple. Your activities will be characterised by an extraordinary level of confidence, and all your hesitations will vanish. Additionally, you will be able to settle any ambivalence you may have towards individuals who are close to you, both at work and in your home.
Scorpio:
You cannot submit to any type of control since your soul is sharp and indomitable. Not even necessary! Instead, spread joy and love to others, and you will receive it in equal proportion. By taking quick vacations with your coworkers, you might try to bring some colour to your monotonous work life.
Sagittarius:
Despite the fact that you are feeling a little overburdened by your obligations, there will be no break in the action. The best thing you can do is to stop whining and start working on your tasks. You'll be released more quickly the sooner you finish them. This does not, however, imply that you should carelessly complete them. Give your all, and the future will undoubtedly be kind to you.
Capricorn:
Get ready to hear some excellent news, especially about your house. Opportunities can present themselves that would require you to move, or you might finalise your plans to purchase a home. Take advantage of the good vibes. This is the ideal time to start any renovation or remodelling projects you have been thinking about for your home or a portion of it.
Aquarius:
Today everything seems to fall into place just right, and all of your efforts will be successful. Even losses you previously incurred might be recovered. You consequently have a tendency to be initially excessively excited about possibilities. Avoid the propensity to take chances without carefully examining the opportunities. Today can be a surprise encounter that catches you off guard.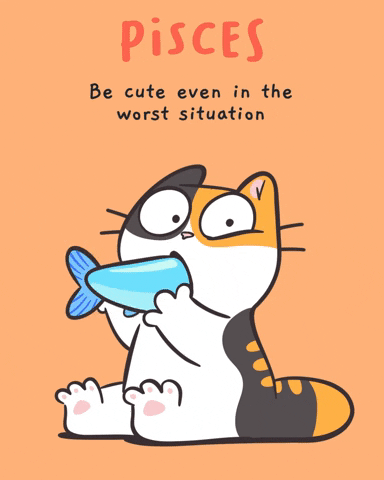 Pisces:
Today, you'll pay close attention to the little things. You're likely to participate in meticulous project planning and to approach it with great care. Your work will reflect how diligent you are feeling right now. You will also gain respect for doing this. Every facet of your day will be marked by a creative burst.
Also Read: April Month Horoscope Predictions 2023