Thursday, 7th October Horoscope
Aries:
Today, your attitude is both light-hearted and theatrical, and you'll be drawn to all things lovely. This might result in unexpected and unnecessary spending. Today, you'll put an artistic spin on whatever you do. You might also have a beauty treatment. You'll be in a good mood all day, which will bring a sense of camaraderie to your work.
Taurus:
Be careful what you say today. Somebody near to you might reveal the truth about you. Before you say anything, think about what you're about to say. Try talking about yourself and the individual with whom you're conversing. Avoid from bringing up a third party. You could travel to a new city today. You might run across an old acquaintance and share sentimental memories with them.
Gemini:
Today, communication is crucial. You might confide in a close friend or family member. Something is bothering you for a while now. Today is the day to let your frustrations and emotions out. During the discussion, a solution might emerge. Understand that pouring your feelings out will assist you. At the end of the day, you'll be greeted with a pleasant surprise.
Cancer:
You are likely to have a very busy day ahead of you. You're likely to have visitors, and then you might decide to go on a trip. This could also be the moment when you begin big home renovations, or when you buy or relocate to a new home. Despite the fact that you will be highly active during the day, you will adore and cherish every moment of it.
Leo:
You'll be in a mood to adjust today. Your desire to meet people midway and reach a settlement via rational debate will win you favour with everyone. You will be able to promptly solve any dilemma. You're also concerned with enhancing your appearance and environment, as well as ensuring that every occasion runs smoothly.
Virgo:
You've a lot of faith in oneself, but you should avoid becoming arrogant or controlling. Trying to push your own perspective on others today might backfire. Being correct isn't enough. You must also act in a way that does not upset others. A humble attitude can assist you in completing a variety of unfinished duties today.
Libra:
You must learn and master the art of reconciling physical reality with your vision right now. While your intentions are ambitious, you must be aware of the actual hurdles that will stand in your way. Otherwise, despite your best efforts, you will find yourself on a collision course. You should also be aware that your plans might conflict with those of another person who is just as determined and driven as you.
Scorpio:
Everybody is focusing their attention on you. You'll soon be able to identify your adversaries among the crowd. Be cautious in your interactions with these individuals, since they are attempting to agitate you and implicate you in the crime. Just back off if there's too much resistance! You will, however, meet somebody fresh in whom you can trust! ᅠᅠᅠ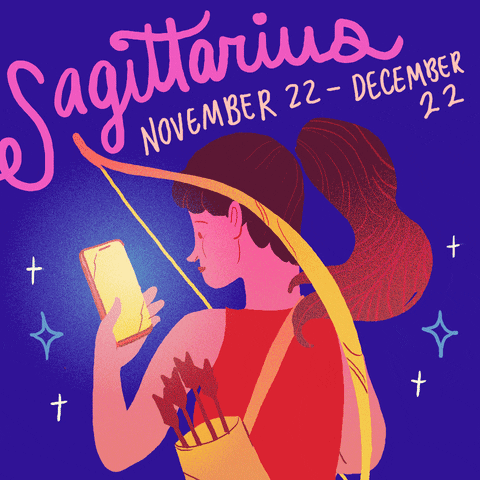 Sagittarius:
Romance is in the atmosphere for you today, according to the stars. Keep your eyes peeled for the man or lady of your dreams. Identifying the dream person, on the other hand, will be difficult because he or she will arrive in an unusual package. You're more likely to receive a present from an unlikely source today. Overall, the day will be quite interesting.
Capricorn:
There's just so much going on all around you that it is consuming your attention and time. Don't squander your time on things that aren't important. Focus instead, and only then can you find a burst of free-spirited vitality. When you find that, you would find gold in your life. Don't be afraid to speak up. Take a close look and take action before it's too late. Prioritization is the key to your success.
Aquarius:
Some upcoming negotiations will take a positive turn at the business meeting. Today you are sturdy and solid. Your choices are the result of careful consideration. There might be beneficial changes in the workplace. You might run into an old friend. You might well be quiet and content at home. There will be no comparison in terms of intellectual development. Excellent news from loved ones might bring delight to your life.
Pisces:
You're a different person today. You've always been a great talker, but you've always been a greater listener too. This efficiently communicates to everybody that you are no longer self-centred and are eager to work for the greater good. You will benefit much from the help of a woman in her forties.
Also Read: 4th October 2021 To 10th October 2021 Weekly Horoscope