Monday, 6th September Horoscope
Aries:
Romance is in the atmosphere for you today, according to the planets. Keep your eyes peeled for the guy or lady of your dreams. Identifying the dream person, on the other hand, will be difficult since he or she will arrive in unusual packaging. You're more likely to receive a present from an unlikely source today. Overall, the day will be rather exciting.
Taurus:
Today you have an incredibly clear perspective, and you'll be able to accurately assess the long-term advantages of your choices. As a result, it is an excellent moment to assess new projects and investments that have come in your way so that you can make an informed selection. You'll also be able to assess the people around you and determine who is truly concerned about your well-being.
Gemini:
Today you seem to be in a rush for no apparent reason. You must slow it down since attempting to complete all of your tasks in a timely manner can result in blunders for which you may be penalized. Take it easy. Take a closer look at what you're saying and doing. In order to perform your work satisfactorily, you must be cautious and give close attention to details.
Cancer:
Today, you'll provide someone close to you with some sound advice, which will be gratefully received. Today you're in a very understanding and laid-back mood. This is an excellent opportunity to reconnect with old friends. If you call a close high school buddy, you will be ecstatic to reconnect. It's also the perfect moment to set old grudges aside.
Leo:
The inquiry of others may interrupt your peaceful mental condition. They want to know what's going on in your professional and personal life. Somebody close to you has leaked information about your future intentions to tongues that never stop chattering. Avoid everything and try to stay concentrated.
Virgo:
Generally, today will be a difficult day for you. It's possible that you'll have to reveal your deepest sentiments and ideas. It's a frightening concept since you've never done anything like it before, yet taking this step will bring you closer to emotional satisfaction. Somebody close to you might become upset as well, and your right response is critical at this time.
Libra:
This one is likely to be a day of serious effort and dedication for you. You would most likely be able to complete a job that has been hanging on for a long time. This will make your bosses very happy. You're also likely to get the attention of a powerful figure who will have an impact on your future.
Scorpio:
You give off a lot of good feelings. However, do not attempt to transfer it to others. Your suggestions will be greeted with hostility! Silence might make you feel melancholy, even if you're full of energy and creativity. But don't worry; your recognition will not be granted; it will only be delayed. Avoid indulging in fleeting pleasures that will cost you dearly in the long run.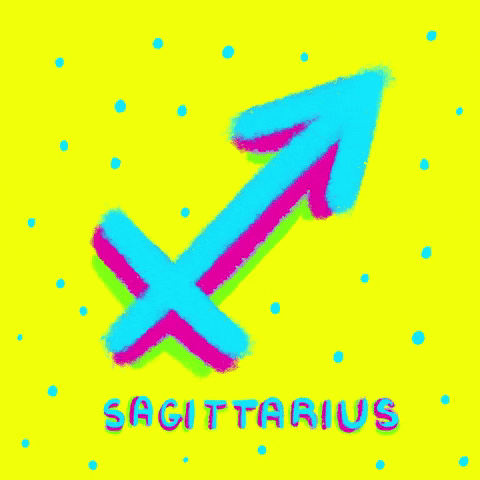 Sagittarius:
What is about to occur may simply be predicted. You also have an outgoing personality and excellent communication abilities. So simply work hard to achieve your goals! Avoid getting into any fights with abrasive people who are constantly looking for faults.
Capricorn:
Your confidence in karma might well be strengthened today. You might remember that you get back what you offer. And, you are considerate of others and are aware of their problems. You might see that the giving aspect of your personality is taking the lead. Somebody might approach you and beg for your assistance. A brief vacation with dear ones might be planned for the day.
Aquarius:
Today is an excellent day to start a new program of plenty and success. If you've been debating whether or not to pursue a new idea to which you've given much attention, now is the time for action. Anything you chose to accomplish now will lead to success in the end. Today's events will also help you change your mind about money and adjust your unfavorable beliefs.
Pisces:
With competing ideas and chances arising from all sides, the day might be extremely perplexing for you. While multiple factors are pulling you in different directions, try not to overthink things or satisfy everyone. Rather, following your heart may turn out to be exactly what you need, even if you are unaware of it at the moment.
Also Read: Why Are You Bold According To Zodiac Sign