Monday, 6th December Horoscope
Aries:
Today is jam-packed with action for you. It's possible that you're occupied today. Do not injure people who have traveled a little distance with you in your haste. Maintain a respectful and humble demeanor. New possibilities are on the horizon. They would be drawn to you because of your good acts. Make an effort to be patient. The only constant changes and will occur for you too.
Taurus:
The current planetary placements imply that unforeseen stumbling blocks may appear in your path right now. For the previous few days, everything has been going swimmingly, and there has been nothing to indicate otherwise. However, there may be hiccups and disruptions today, which may influence your productivity and attitude. Unexpected obstacles might cause your project to halt.
Gemini:
It might be a day for self-reflection and re-evaluation of your values. You and your spouse might well be questioned about prior decisions. You would continue to be very supportive of your spouse, and you expect the same in return. There really is no harm in embracing new ideals in life if the old ones are no longer functioning.
Cancer:
Today is going to be a great day for a fun feast. Friends and family will pay you a visit. At the very least, you may expect a phone call or a letter from them. It's a good idea to brush up on your interpersonal skills and be ready for forthcoming gatherings. As the day develops, your financial concerns would be addressed.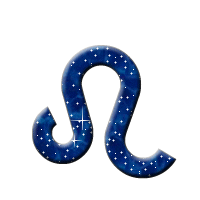 Leo:
Today is an excellent day to start a new program of riches and success. If you've been debating whether or not to pursue a new idea to which you've given much attention, now is the time for action. Anything you chose to accomplish now will lead to success in the end. Today's events would also help you change your mind about money and adjust your unfavorable beliefs.
Virgo:
You've been on a crazy schedule for the past few days, and now it's time to get organized. Today would be very laid-back, but you must use this opportunity to get your life back in order. Or else, events are likely to grow much more hectic in the following days, and you will get nervous as things appear to be spiraling out of control.
Libra:
If you're wondering about what's heating in the kitchen right now, that's generally a better idea. Today's stars promise you a gourmet feast. Take good care of the body and sanitation. Your buddy's confusion will be settled today. You could get cash from surprising places.
Scorpio:
You must step outside of your comfort bubble today. Keep in mind that adhering too closely to the norm might lead to stagnation. This would make you feel more alive than if you were just going with the flow. The initial step might seem to be frightening, but if you can do it, this might be a watershed moment in your life.
Sagittarius:
Your confidence in destiny might well be strengthened today. You might remember that you get back what you offer. You are considerate of others and are aware of their problems. And, you could see that the giving aspect of your personality is taking the lead. Somebody might approach you and beg for your assistance. A brief journey with dear ones might be planned for the day.
Capricorn:
Despite the fact that you are feeling overburdened by commitments, there will be no relief in sight. The best course of action for you is to stop whining and go to work on your chores. You would be free sooner if you finish them as soon as possible. This doesn't really, however, imply that you must rush through them. If you offer your all, you will undoubtedly enjoy the benefits in the future.
Aquarius:
Whatever you accomplish today is marked by a new rush of confidence. Walls that looked impenetrable only a few days ago will crumble in the face of your perseverance. Your communication abilities will improve dramatically, and you'll be able to effortlessly persuade and persuade others to agree with you. The weather is ideal for tackling whatever challenging project you've been holding off.
Pisces:
Don't squander your time and attention justifying your every action to those who don't understand you. It would never be acceptable to them. You might well be overworked, and your upcoming obligations may require you to adjust some of your existing commitments as well. Be adaptable to the needs of the situation.
Also Read: Know Your Perfect Date, According To Your Zodiac Sign