Aries:
The day will be an emotional roller coaster as well as a practical roller coaster. Because to the planets' movements, you are more likely to be emotional in the morning and to make decisions based on your emotional responses. This may lead to some erroneous judgments, but by the evening, things will have settled down and you will have developed a more practical attitude.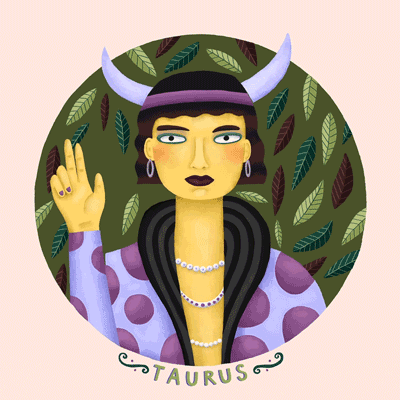 Taurus:
Old friendships and experiences could now play a significant role in your life. You'll be under a lot of stress to perform well in all areas, but you should remember that a lot of that pressure stems from the impossible high standards you've set for yourself. In your chosen career, honor and transparency will get you far, but you must be willing to stay true to your own principles and beliefs.
Gemini:
The events that are unfolding around you, as well as the many seemingly contradicting information that is coming your way, have left you perplexed. Right now, your best guide is your own internal voice. You will learn a lot about yourself and the path you want your life to follow if you follow your intuition and do what they urge you to do.
Cancer:
Everybody you come into contact with today would be gentle and caring to you. By the end of the day, somebody might be impressed by your kindness and confess his or her emotions for you. Even if bitter memories linger in your mind, now is the time to let go of all the hatred and grudges you've harboured for so long.
Leo:
You are likely to have a very busy day ahead of you. You are likely to have visitors, or you may decide to go on a trip. This could also be the moment when you begin big home renovations, or when you buy or relocate to a new home. Despite the fact that you will be highly active during the day, you will adore and cherish every moment of it.
Virgo:
Make an effort to avoid people who bring negativity into your life. You might be surprised to learn today that the person you've been confiding in has disseminated negative information about you. Be wary of folks like these. Allowing them to eat away at your mental calm is not a good idea. You might be able to make a true friend nearby. It could be your partner or parents.
Libra:
You appear to be confident and joyful, as seen by your demeanor and body language. People will notice you wherever you go today, and you will undoubtedly make an impression. The outcome of important business discussions will be favorable. Even if a scenario looks to be risky, you would be able to persuade others to your perspective and get things done your path.
Scorpio:
You might face constraints from your family, potentially as a result of problems with close relatives. It would not stay long but will have a significant impact on you, so ignore it until it passes. Today you would spend money on needed assets and will be preoccupied with household chores, such as selling less important equipment or simply cleaning the house.
Sagittarius:
You've gotten yourself into a pickle today. Communicate frankly with those that important to you. Discuss the problems that have been plaguing you. In a week, the fog of uncertainty will dissipate. You might find comfort from a close friend or family member. Use caution when expressing yourself. You are more likely to be misinterpreted nowadays. The working environment will be steady.
Capricorn:
There is so much going on around you that it is consuming your time and attention. Don't waste your time on things that aren't important. Concentrate instead, and only then can you find a burst of free-spirited vitality. You will find gold in your life if you find that. Don't be afraid to speak up. Take a close look and take action before it's too late. Prioritization is the key to your success.
Aquarius:
It's almost time for a party! You have a friend or family member who is getting married. You will shower the couple with kind wishes. Those in love may feel compelled to take their relationship to the next level of commitment and even exchange vows. Those who are already married should take full advantage of the festivities.
Pisces:
Throughout the day, little irritations and conflicts are likely to arise. Today, it is critical that you overlook little concerns. Or else, you'll merely be harming your own mental tranquilly. Try to talk to someone about your issues, as this can help you feel better. Today, planning alone activities can be beneficial.
Also Read: Zodiac Signs Who Are The Lucky Lovers