Saturday, 3rd December Horoscope
Aries:
Profession-related issues will be resolved. However, until then, no combative action—whether verbal or written—should be taken. People who are struggling personally should make time for their loved ones. Do take care of your health because you have neglected it for a long time.
Taurus:
You must fully trust your rational intellect rather than your instinct, which hasn't proven to be very reliable. When dealing with someone who is close to you yet might be plotting against you, you must do this. Once you realize what your mind is directing you to do, you shouldn't wait to make a decision.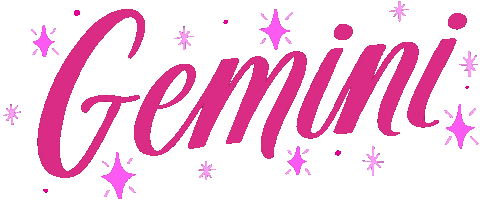 Gemini:
You need to look at your circumstances realistically, especially the state of the economy. Spending extravagantly may be enjoyable, but you need to realize that it is placing unnecessary strain on your family's finances. You must maintain composure and make an effort to comprehend how the other family members see money concerns.
Cancer:
Despite the fact that you are feeling a little overburdened by your obligations, there will be no break in the action. The best thing you can do is stop whining and start working on your tasks. You'll be released more quickly the sooner you finish them. This does not, however, imply that you should carelessly complete them. Give your all, and the future will undoubtedly be kind to you.
Leo:
The ideal time to remove deadwood from your life is right now. Due to a sense of duty or powerlessness, you have been holding onto a job that you no longer like. You had been struggling to find a way out of this predicament, but today you will be able to summon the inner strength to make the decisive move. Some events will also help you with this.
Virgo:
Out of a fit of rage, you might desire to behave hastily and impulsively. But we advise you to maintain mental stability and exercise prudent judgment. You should take advantage of the power of communication to your advantage. Participate in any challenging sports you enjoy to lower your stress level, but avoid indulging in sensual pleasures.
Libra:
It's going to be a good time today. There will be a second visit from friends and family. The least you may hope for from them is a call or letter. You should practice your social skills now so that you are ready for the next gatherings. As the day goes on, you won't have any money problems.
Scorpio:
You may find the day to be rather perplexing due to the divergent perspectives and emerging prospects. A lot of things are pulling you in a lot of different directions, but try not to overthink everything or attempt to please everyone. Instead, even if you are unaware of it at the moment, following your heart may end up being the best decision for you.
Sagittarius:
Make sure to take good care of yourself and your health. The stars today foretell ill health. Skip the chilled or cold meals. Take special care if you have a medical problem. You should be in steady financial standing right now; no gain or loss is anticipated. However, it would be wise to postpone making any significant investments today.
Capricorn:
Today will be a really laid-back day for you. You are unaffected by anything, and you approach every circumstance with a smile on your face. Today, you can also serve as a successful mediator in any conflict. You will bring people together, convey joy and goodwill, and be the center of attention at any nighttime gatherings.
Aquarius:
You'll have a really relaxed day today. You don't let anything upset you, and you always have a smile on your face. You may now resolve any dispute successfully as a mediator. And, you will be the center of attention at any late-night events, bringing people together and spreading joy and compassion.
Pisces:
It's a good day for you today. Your charming demeanor draws people to you. Anything you work on today has a good chance of being successful. You are well-liked. You have gotten to where you are now thanks to your ability to speak clearly and with grace. Just keep acting in the same manner, without letting your ego or deceit get in the way.
Also Read: Most Passionate Zodiac Signs In The Zodiac Family