Aries:
Take a little time to be alone and think about what you really want out of life. The previous several days have been a whirlwind of activity. As a result, you should reconsider your life goals and how your activities are hurting your personal life and relationships. Travel is advised, though it is preferable to have a leisurely vacation than than a thrill-seeking hurricane tour.
Taurus:
Today would bring some unanticipated and difficult tasks, but don't be concerned. You'll manage it brilliantly and earn everybody's admiration in no time. It could be a group of unexpected visitors or your boss giving you a last-minute project. Whatever the situation, you'll be able to call on your reserve and perform admirably.
Gemini:
Somebody close to you will attempt to drag you into a pointless power struggle. The goal is to retain an open mind and maintain a cool demeanor so that you don't get caught up in other people's power games and become embroiled in problems. You could easily prevent this if you keep a close eye out and have a wonderfully nice and stress-free day.
Cancer:
Today, you'll have to put your faith in someone else. Somebody near to you, such as a friend or a relative, could be this individual. He or she will assist you with a critical duty that would have a huge impact on your future, but the key here is your faith in that individual. This would need you to take a leap of faith.
Leo:
Give your real thoughts a voice, but don't raise your voice. Instead of trying to wipe away the old dirt, concentrate on what needs to be perfected to bring about change! Avoiding problems with individuals you live with instead of trying to resolve them is a better option right now.
Virgo:
Everybody is focusing their attention on you. You'll soon be able to identify your adversaries among the crowd. Be cautious in your interactions with these individuals, since they are attempting to provoke you and implicate you in the crime. Simply back off if there's too much opposition. You will, however, meet someone fresh in whom you can trust.
Libra:
If you've been saving for the appropriate occasion, today could be the day. Today, expect pleasant news that will put a smile on your lips and a tear in your eyes. Today, you are expected to be surrounded by friends and relatives. It's going to be a good time. But don't forget to look after your wellness. ᅠᅠ
Scorpio:
As the day goes on, the tension appears to rise. Never give up until you have crossed the finish line. It doesn't matter if you win or lose; what matters is that you did. You've been tenacious, and now is the time to keep it for a bit long. Attempt to determine the root cause so that the problem can be resolved once and for all.
Sagittarius:
Today, you might form an odd alliance. It will entertain you with romance, thrills, and adventure, but whether or not it will succeed in its mission remains to be seen. Assistance and assistance may come from an unlikely source. This chance, however, would only be available for a limited time. As a result, you must be quick and effective.
Capricorn:
Today, you could be vulnerable to both emotional and financial loss. Nevertheless, if you keep your distance from those who are trying to lure you into events for their own advantage, you can simply protect your interests. Simply sleep for the day and heal any scars that may have surfaced as a result of ruminating about the past.
Aquarius:
Today's watchwords are leisure and relaxation. You've been working hard for the past several days, and now it's time to reap the benefits of your efforts. Make no plans for a large gathering. Instead, set aside a day for solitary reflection. Sharing your sentiments with someone special will help you feel more fulfilled right now.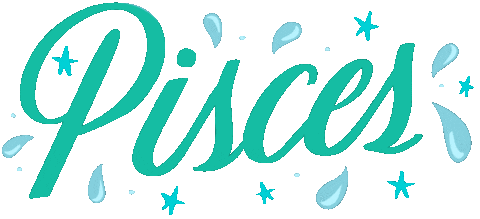 Pisces:
For the past few days, you've been working on a significant project. Today, you'll start to comprehend just how much you've taken on, which may be scary. Returning is, however, not an option. You must proceed with confidence, and you will quickly realize that, while the task has proven to be more hard than you anticipated, it is far from impossible.
Also Read: Money Minded Female Zodiac Signs Due To The Influence Of Planets Saturn And Mercury