Sunday, 30th October Horoscope
Aries:
You may count on receiving a lot of encouragement and respect from those around you. Now that you're feeling well and optimistic, you're prepared to take on new tasks. But you still possess the capacity to recognize and evaluate a quality job. This will encourage you to put money into some projects that are probably going to pay off handsomely in the future.
Taurus:
According to the stars, love is in the air for you right now. Keep an open mind because you might run into the person of your dreams. The dream individual will come in an odd package, making it difficult to identify. Additionally, you have a chance of getting a present from an unexpected source today. The day will be generally quite eventful.
Gemini:
The sooner you understand that you need assistance, the better. Making a timely call to a friend or a mentor can make a big difference in your mental well-being and place in life. Your resistance to change will start to make sense, and you'll start the process of putting it into practice. Do not allow your ego to get in the way of a necessary situation.
Cancer:
For the previous few days, you've been restless and unhappy, and today you're prepared to confront the issue more forcefully. Today is the greatest day to start the procedure because you need to dive deep to identify the precise location of the issue. Additionally, today is a good day to plan any undertakings that you have been putting off for far too long.
Leo:
You're feeling impulsive right now. You frequently jump into undertakings without giving them enough thought, which can lead to unneeded issues at work and in personal relationships. Even though it might be too difficult right now, try to maintain your composure. Several chances will present themselves at once, and you must determine which ones work best for you.
Virgo:
You'll start to exhibit a natural predisposition toward stubbornness today. Even if you know logically that doing so is not in your best interest, you will undoubtedly dig in your heels, which is unfortunate. Laugh it off. You must use clear judgment and follow your mind's suggestions rather than following your impulses. If you are able to slightly relax, the problem can be solved more quickly, and you will feel a lot better.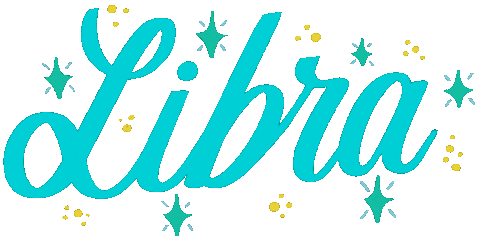 Libra:
Compared to usual, you're feeling a lot more vocal today. You have been acting politely for a while, and today this may feel a little constricting. Today, you're probably going to say the unpleasant truth out loud, which won't go down well with everyone. Because you are probably not going to change your behavior today to suit other people, it is wise to prepare for some solitary activity.
Scorpio:
The day's theme is friendship. You might run across old friends or get a surprise visit from one. Additionally, you will assist one or more of your pals today who are in a bind. On the other hand, a buddy could be harsh with you, but you shouldn't take it personally. He or she is venting on you because he or she is dealing with personal issues that are motivating this response.
Sagittarius:
You must leave your comfort zone today. Be mindful that adhering too closely to tradition can trap you in a rut. By doing this, you'll feel like you're experiencing life to the fullest rather than just going through the motions. The initial step might seem terrifying, but if you can do it, it could turn out to be a pivotal moment in your life.
Capricorn:
Your head is rational, and your tongue is sharp. However, because of your tendency to be insecure, your talent may suffer today. Attempt to follow the current rather than fighting it as you always do. The gratification of your ego will never be able to replace the valuable lessons that experience will impart to you. Later, when you'll feel more at ease and confident.
Aquarius:
Today will see you complete a successful transaction, preferably one involving real estate. Your true strength is positive thinking, so use it to your advantage. Someone close to you will support this trait. You will be able to take pleasure in life's joys and observe spiritual development. Gaining new perspectives will help you succeed.
Pisces:
You will feel more committed today, and you will complete all of the backlogs that may have built up. Getting this done will make you feel good about yourself, and others who matter to you will notice. As a result, you will be more well-regarded at both your place of employment and home.