Thursday, 30th November Horoscope
Aries:
You will be given a once-in-a-lifetime chance to get past your past mistakes and make atonement as a result of the alignment of many important planets. And, you would be able to atone for any wrongs you had committed in the past by coming clean about them. You will be able to free your soul of a heavy load by doing this.
Taurus:
Given your modesty today, you might see acts of kindness. You are the recipient. To please others, you might give up your time, space, money, or even food. People will appreciate you for doing this. Watch where you step over. Pay close attention to your kids. They might be more susceptible to getting an illness. Stay at home and consume hygienic food.
Gemini:
The time is ideal to start a fresh program of success and abundance. This is the ideal time to act if you have been debating starting a new endeavor that you have given a lot of thought to. Whatever you choose to undertake today will be successful in the end. The events of today will also aid in changing your unfavorable beliefs and attitude about money.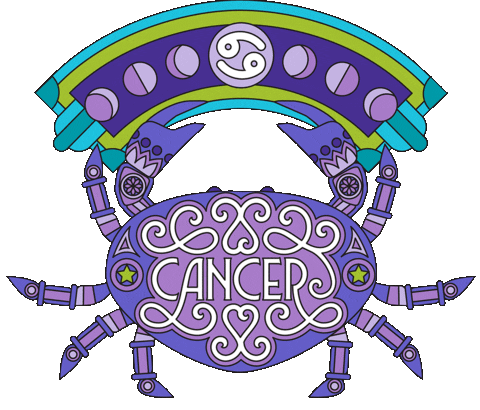 Cancer:
Even if the day seems like it will be full of fun, it would be wise to set aside some time in the morning to finish the tasks that have been piling up. Additionally, make schedule adjustments and coordinate them with other family members and coworkers to avoid any future hiccups or misunderstandings. Today may potentially bring you some positive news.
Leo:
You have a busy day ahead of you. Numerous appointments will start to swell. Despite your best efforts, it's likely that you won't complete all of your obligations on time. This might cause tension. In order to complete your work, don't be afraid to ask for and accept assistance. If you don't, you might not be able to finish them in time.
Virgo:
Do not ponder too much about why something unexpected happened or why something is taking longer than intended. You might not be able to perceive the benefits of it, yet it could be for your benefit. Try something new to bring out your greatest qualities! This will also provide you with a break from your typical and boring routine.
Libra:
Today is wonderful for you! Many people will be willing to lend a helping hand to get you out of the miserable circumstance you are in right now! It was someone else's fault you ended up there; the next time, simply stay away from such harmful people! You need to enjoy your win right now more than ever.
Scorpio:
Everyone you interact with today will receive love and affection from you! By the end of the day, someone might be moved by your kindness and reveal his or her emotions to you. Even though you are still thinking about painful situations, now is the moment to let go of all the negativity and resentments you have been hanging onto for so long.
Sagittarius:
You can have a very productive day if you have some patience and tolerance. But right now, mastering that patience might be the biggest obstacle. Nothing would move quickly enough to suit your attitude, and time would appear to slow to a crawl. However, if you try to speed things up, you risk ruining your schedule totally. To manage your energy, try beginning the day with some soothing exercises.
Capricorn:
Your confidence has been severely shaken as a result of the way that events have lined up. Today will be a challenging day to successfully complete any task. Additionally, you can run upon someone whose unfavorable remarks can make you feel hopeless. Keep in mind that this is just a phase, and your confidence will return in no time.
Aquarius:
You can have a few important conversations with your family members. Try to talk to others in a loving and compassionate way. Instead of pushing yourself too far, just leave the situation if you can't manage it. If you want to brighten your mood, go to nighttime parties. You will profit from concentrating on spiritual and religious issues.
Pisces:
You could feel as though your emotions and brains are at odds when it comes to making decisions. This is a mystery. Making the right decisions ultimately comes down to listening to your intuition. Your loved ones and family need your attention. Spend time together in a meaningful way. A good time to book a trip is now. In the upcoming week, you might travel.
Also Read: 28th November To 4th December Horoscope Weekly Horoscope 2022