Aries:
Your optimistic view will enable you to make wise decisions in a variety of circumstances. You will receive long-term advantages from this. Keep your composure and assertively state your position if someone tries to start an argument with you. You can be really interested in religion right now, as well as occult sciences.
Taurus:
There may be circumstances that tempt or compel you to behave impulsively. Now is the time to take control of your situation and approach everything with a fighting spirit. Take care of your little siblings or children. Additionally, you'll be able to interact successfully with members of society, and you'll be delighted by how welcoming they are to you.
Gemini:
Today would be a peaceful day at home, with conflicts taking a backseat. So gather your loved ones and share the happiness. You need to develop new coping mechanisms for the frustration that tends to build up over time for a variety of reasons. You'll discover a solution thanks to your insight.
Cancer:
You might need to go back to some events' beginnings. Some accidents have a hidden root cause that was found in the roots. Others have a very negative impression of you as a result of this. Being quiet and careful in your approach is absolutely vital to avoid obstacles being put in your way.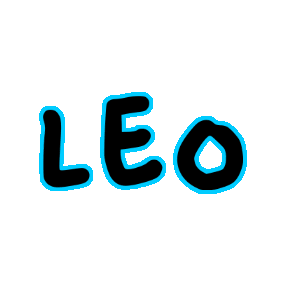 Leo:
What will happen next is easily speculated. Additionally, you have a positive outlook and command of the English language. So simply work hard to achieve your goals! Avoid getting into any arguments with argumentative persons who are constantly looking for fault.
Virgo:
Now is a great time to introduce others to your interesting ideas. You can't take any chances in trying to get them to do what you want. Keep your domineering behavior in check; if not, it will work against you. Keep an open mind since you might get some surprising news from a close friend or family member.
Libra:
Your thoughts would then start to focus on someone who has been around you for a while but who you have never truly noticed. It goes beyond a tentative romance. Instead, it is more likely to leave you feeling overpowered because it is a meeting of the intellect and spirit. Because this person has come into your life to stay, give yourself some time to adjust.
Scorpio:
You are most amusing right now. Keep this component of your personality, which helps you remain calm even under the most trying circumstances. Your proactive attitude might help you close a sale. Someone requires your support. Do your research and take the lead. A joyful moment spent with loved ones is predicted. When eating fish, exercise caution.
Sagittarius:
Everybody you interact with today would receive love and affection from you! By the end of the day, someone might be moved by your kindness and reveal his or her emotions for you. Even though you are still thinking about painful situations, now is the moment to let go of all the negativity and resentments you have been hanging onto for so long.
Capricorn:
The day's atmosphere is a little hazy. When working with sensitive people, you need to use extra caution. Additionally, it is a period for conflict and making choices. You might be compelled to enter challenging circumstances that you had been avoiding and make some difficult choices. Nevertheless, even under stress, you would be able to make the proper choice, and this will ultimately improve your life.
Aquarius:
Your main tool today is communication. To a close friend or family member, you might open up. You've been having problems for a while now. You should express your rage and dissatisfaction today. The discussion may lead to a resolution. Never forget that giving your all will benefit you. You have a treat in store for you at the conclusion of the day.
Pisces:
Your ability to focus and perceive things clearly is at its pinnacle right now, which makes you very sensitive to others around you and their circumstances. You can use this to patch up any previous breaches. There's a chance you'll run into someone you don't speak to very often. Even if it requires a few difficult moments, this is a good time to make up for the differences.
Also Read: Ranking The Zodiac Signs From Least To Most Likely To Break Your Heart