Friday, 30th July Horoscope
Aries:
At this time, your instinct is powerful and will provide you with sound advice in anything you undertake! You may even bet for pleasure and take chances! Your fortune is on your side, but you should think twice before taking a risk. It's possible that you'll feel a surge of emotions. It's possible that old friends and acquaintances may resurface, giving you good vibes.
Taurus:
With your relatives, you can address a few essential concerns. In your talks, try to be loving and compassionate. If you are unable to handle a problem, instead of overdoing it, leave it for the moment being. If you'd like to brighten your mood, go to events in the evening. You would gain by concentrating on issues of faith and spirituality.
Gemini:
You'll establish a bond with somebody else you enjoy spending time with. Due to the vibrant talks, the day will pass quickly. Take advantage of this opportunity to learn from and be inspired by this individual. It will also assist you in gaining insight into the minds of others. If you wish to visit your dream location, volunteer to help arrange family vacations!
Cancer:
The current planetary placements imply that unforeseen stumbling blocks may appear in your path right now. For the previous few days, everything has been going swimmingly, and there has been nothing to indicate differently. However, there may be hiccups and disruptions today, which may impair your productivity and attitude. Unexpected problems might cause your project to stop.
Leo:
You've been making rash decisions for quite some time. Today, though, you would understand the value of thorough planning and execution. From now on, you'll approach everything with a well-planned and structured strategy. It is never too late to begin making plans. With appropriate preparation, you would be able to carry out your ideas well.
Virgo:
You've experienced a lot of fresh experiences in your life! Just be ready to meet the obstacles that come your way. Prepare to explain whatever it is about which you are being asked. Your efforts will last a long time and provide a solid basis for future advancement. Don't forget to re-energize and treat yourself in the thick of it all!
LIbra:
Your confidence in fate may be strengthened today. You might recall that you get back what you contribute. And you are considerate of others and are aware of their problems. You might see that the giving aspect of your personality is taking the lead. Somebody might approach you and beg for your assistance. A brief vacation with loved ones may well be planned for the day.
Scorpio:
You're at your most innovative. Figure out what your imagination means. This would bring you good fortune and pleasure. Allow your thinking to overrule your emotions. You're looking for a sensible result. Just a little bit of energy may be channeled to bring the hidden wealth to the surface. Today is an excellent day to consider any type of investment. Allow yourself to relax a little and avoid being overly careful.
Sagittarius:
You may have a good day, but there is a risk that you may become preoccupied with a little detail. That might be true, but your attitude has the potential to interrupt a period of calm and concord at work or at home. It is indeed time to focus on the big picture rather than the details.
Capricorn:
The day's focus is friendship. You could run into old acquaintances or be unexpectedly visited by one. Today, you'll also assist one or more of your pals in getting out of a jam. A buddy, but at the other hand, may indeed be harsh with you, but you ought not to be offended. He or she is venting on you as he or she is dealing with personal issues and is responding in this manner.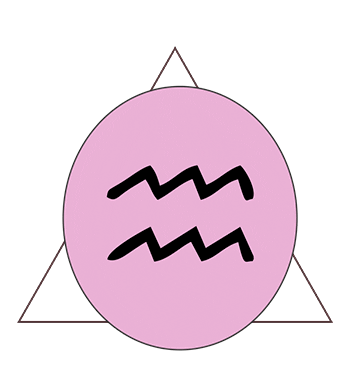 Aquarius:
Life might provide you with just two options, and losing either of those options is equally terrible. Listening to your heart might lead you to a solution! Make a list of goals in your spare time, but prioritize them. Your objectives have grown in quantity, and your ability to improve them as quickly as possible has intensified.
Pisces:
Keep an eye out! Your opponents might attempt to suffocate you with meticulous preparation and planning. But you'll be able to whip them up in no time! And they'll have no choice but to congratulate you on your gastronomic accomplishments. Meet together with your closest friends to provide some humor to the occasion.
Also Read: Characteristics, Strengths, Weakness And Compatibility of Aquarius Pisces Cusp